Bitcoin Edges Closer to Widespread Adoption as Cash-Out Options Arrive at UK ATMs
Cryptocurrency holders now have the option of cashing out their Bitcoin at one of 16,000 ATMs across the UK after a collaboration between BitcoinPoint and cash machine operator Cashzone. 
The news comes off the back of an excellent end to 2020 for Bitcoin, a year that ultimately saw the world's most famous cryptocurrency break its all-time high repeatedly. 
With holders of Bitcoin now able to access their digital assets at cashpoints around the UK, a significant barrier to adoption has been broken down. Some users can struggle to see the benefits of buying into crypto if there isn't a straightforward way of turning their holdings into fiat currency when they're ready to spend their profits. 
"When we started the service early 2018, there was not enough emphasis on making it easier for people to simply buy £5 of bitcoin," explained Benoit Marzouk, BitcoinPoint CEO and former Credit Suisse VP. "Since registering on a crypto exchange could be a complex process for non-tech savvy people, the scarce availability of bitcoin ATMs made accessibility of bitcoin problematic."
These bull runs to unprecedented heights have rekindled memories of the frenetic late-2017 crypto marketplace and interest in cryptocurrencies are building once again. The arrival of 16,000 crypto-compatible ATMs in the United Kingdom is likely to make the prospect of investment in the likes of Bitcoin significantly more tangible for many prospective investors. 
But what does the implementation of Bitcoin ATMs in the UK and around the world mean for wider adoption? And will higher accessibility of crypto mean even higher coin values? 
The Arrival of Mass Investment
The past year has seen many significant events take place in the world of cryptocurrencies, from Bitcoin's new all-time high to the rise of decentralised finance, to the launch of Ethereum 2.0 and many more key moments that have helped to pave the way for great optimism across the industry. 
Although Bitcoin stole the headlines for 2020, its all-time high wasn't compounded by the same level of media frenzy that occurred during its 2017 rally. 
Google Trends data shows that interest over the Bitcoin hasn't reached anywhere near the same levels as that of 2017, which may help to underline the reasons behind the coin's growth during its current bull cycle. 
Institutional investors have been key for growth for Bitcoin. Corporations, foundations and millionaires alike are all waking up to the growth potential of Bitcoin and are beginning to use the cryptocurrency as a store of wealth. There are many factors behind this trend, with economic instability caused by Covid, inflation of fiat currencies and depletion of reserve funds may have all pushed more institutional investment into crypto. 
Where gold had always been the archetypal safe-haven asset, Bitcoin has begun to exhibit lower levels of volatility and consistent growth – showing it could make a solid case for assuming the role of 'digital gold.' The interest of large capital in cryptocurrencies was the driving force behind the recent Bitcoin rallies, and with a traditional financial landscape still braced for the aftermath of Covid, it's reasonable to expect this trend to continue. 
Paving The Way to Mass Adoption
Despite institutional influence, there are plenty of indicators that Bitcoin is shifting towards mainstream adoption. In the autumn of 2020, PayPal announced that it would be accommodating the buying and selling of Bitcoin and various other cryptocurrencies within its platform – opening the door to a prospective market of 286 million users. So, we could potentially witness Bitcoin and other cryptocurrencies being adopted in various other industries, including car insurance, private healthcare, and other B2C and B2B services. 
For the UK, this essentially means that users could soon purchase Bitcoin at home via their PayPal account, before later converting it to pounds sterling at their local ATM and cashing it out to spend. 
Despite institutional investment being a key driving force behind Bitcoin's recent rallies, statistics show that cryptocurrency adoption rates are closely mimicking that of the early internet, indicating that huge volumes of investors may soon tap into this greater level of accessibility and buy into crypto. 
With a greater range of more secure and sophisticated cryptocurrency exchanges available compared to when interest in Bitcoin first peaked in 2017.
Once people follow in the footsteps of institutional investors and recognise the potential of crypto, the future all-time high of Bitcoin may well extend to six figures, rather than the five figures it stands at today. The implementation of Bitcoin ATMs represents one single, imperative step in bridging the gap between crypto and its widespread accessibility.
12 Peers Capital Markets Purchases DigitalBits XDB Token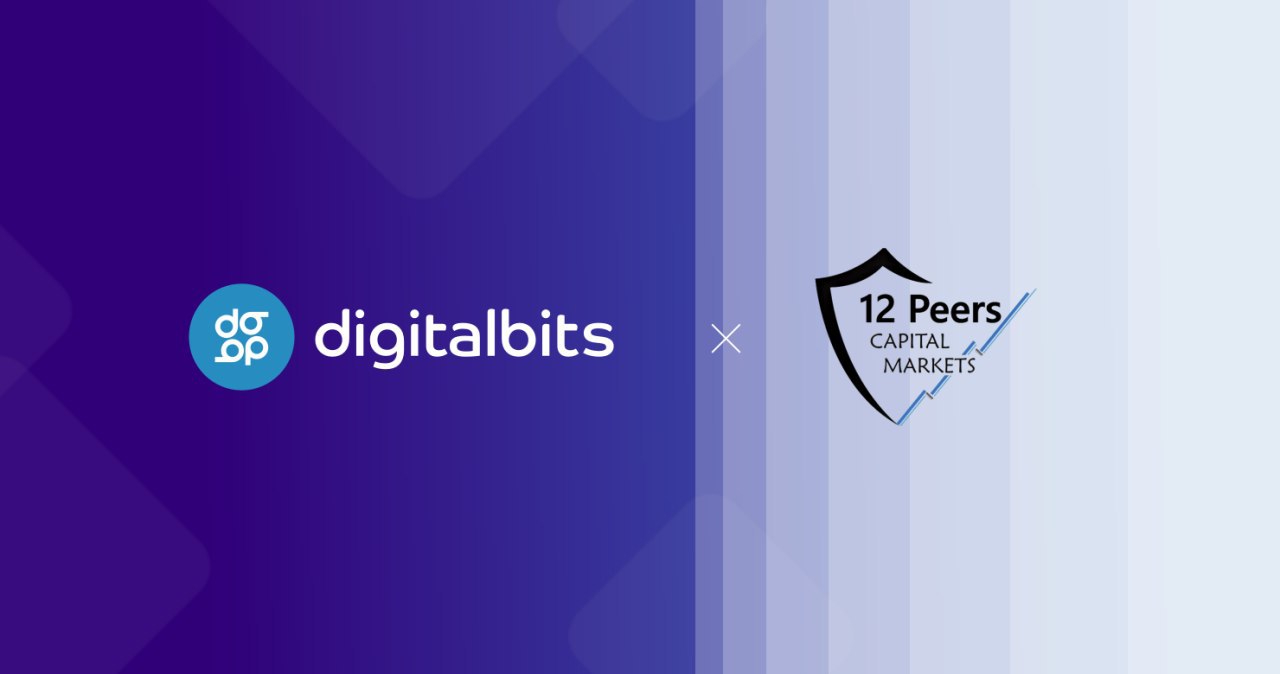 12 Peers Capital Markets , a broker-dealer and capital markets firm has announced its support for DigitalBits, a blockchain protocol focused on consumer digital assets such as loyalty points, rewards, and branded stablecoins.  The traditional market brokerage firm has purchased the DigitalBits XDB token, after recently announcing "a new found investment thesis focused on identifying blockchain projects that improve efficiencies across global markets," it said in today's announcement.
DigitalBits is an enterprise-grade blockchain protocol for supporting consumer digital assets, specifically branded currencies.  The company believes that branded currencies play an integral role in driving consumer behavior, but many of these programs are dated by today's technological standards.  "These limitations have stifled value transfer, resulting in the accumulation of large amounts of idle capital – in 2017 US corporations held in excess of $100 billion in unused points liability," the DigitalBits experts explain.  
The DigitalBits blockchain supports tokenization of existing and new consumer digital assets.  The XDB Foundation, which was formed earlier this year, is a neutral agnostic non-profit organization to enhance the DigitalBits blockchain and ecosystem, engage partnerships and building a robust ecosystem for users. Commenting on the 12 Peers Capital Market announcement, XDB Foundation's Managing Director Michael Gord said that it is great to see traditional firms show interest in blockchain technology. …
Cryptocurrency Fraud is Evolving; Bitcoin ATMs Mitigate Risk 
In one of the more overlooked aspects of the crypto ecosystem, it appears that the bulk of illicit activities are shifting from hacks and thefts to cryptocurrency fraud and scams.
CipherTrace, the crypto-surveillance, and analysis firm released a report at the end of Q4 2019 that revealed hacks and thefts had decreased by 66 percent in 2019 while fraud and misappropriation of funds surged by 533 percent. And beneath the COVID-19 hysteria of 2020, hacks in the crypto sector have been eerily isolated. 
Outside of a few exploited flaws in P2P exchanges and DeFi flash loan vulnerabilities, the headline-grabbing hacks of exchanges for hundreds of millions of dollars have been absent so far this year. Is the industry due for another massive hack, or are stringent KYC/AML processes, regulatory crackdowns, better security practices, and blockchain surveillance working? 
KYC/AML Improvements Are Reducing the Appeal of Crypto Exchange Laundering 
2020 is far removed from the no-KYC wild west days of the early-mid 2010s where anonymous altcoin casinos preponderated and the Dark Underbelly of Cryptocurrency Markets thrived. 
Today, bitcoin and the crypto ecosystem is becoming institutionalized with a surfeit of derivatives (e.g., options, futures, perp swaps, etc.) available on regulated exchanges. 
Most of the leading exchanges adhere to…
VOLUM (VLM) Announces Commencement of Token Generation Event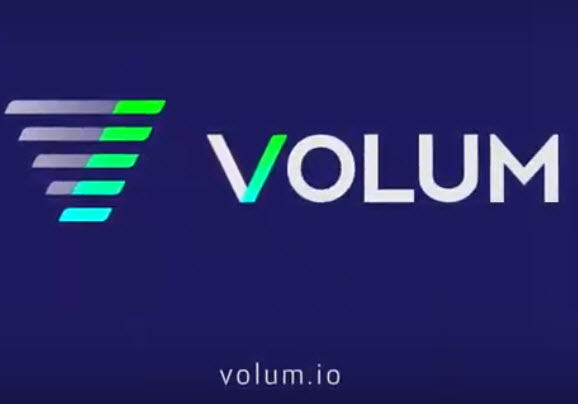 ESTONIA, May 4, 2019 – VOLUM (the "Company"), a multi-dimensional blockchain technology holding company, is thrilled to announce the commencement of the Volum (VLM) Token Generation Event ("TGE") beginning on Saturday, May 4. The VLM utility token is the native cryptocurrency powering the VOLUM supply chain and logistics management platform.
Driven by algorithmically intelligent software tailored to logistics and supply chain management, along with Internet-of-Things ("IoT") integrated functionality, and a backbone of hybrid public and consortium blockchain architecture, the platform is organized around the Volum (VLM) token. The VOLUM TGE will be managed by deploying ERC20 tokens on Ethereum Mainnet to maximize future access to cryptocurrency exchanges.
The VOLUM platform operates as a comprehensive control center for supply chain and logistics management operations. Companies who use this platform will be able to carry out a wide range of blockchain transactions including: Payments, Rewards, Purchase Orders, Legal Contracts, Regulatory Compliance, Taxation, Shipment Management, Letters of Origin, Customs Documents, Inputs/Outputs and Inventory Ordering, Delivery/Parcel Tracking, IoT Monitoring and Reporting, Big Data Analytics, and Inputs and End-Product Tracking/Traceability.
"The total addressable market for a blockchain-based supply chain solution is nearly $54 trillion globally, with the majority of the world's workers playing some part of this equation" noted Arnaldo A. Detrés, CEO of Bengala Technologies, LLC, the principle blockchain developer working to build the VOLUM platform. "However, blockchain solutions have been unable to exploit this opportunity due to a catch-22 network-effect obstacle: early-stage traction…