Big banks, big opportunity? Earnings season kicks off

Each quarter, publicly listed companies share their earnings reports with their investors and the general public. These reports provide insights into each company's performance and more often than not, impact their stock prices. Over the next six weeks, companies will be sharing their reports for the fourth quarter of 2018 (Q4), with major banks kicking off the earnings season.
Reporting earnings in a challenging market
This earnings season has a very meaningful backdrop, as Wall Street has been heavily impacted by external forces recently. Firstly, the Fed's drive to hike rates over the past year, with four rate hikes in 2018, has put pressure on the market.
Perhaps the most important factor causing Wall Street to struggle recently has been the rising yield of 10-year bonds. These bonds, issued by the US Treasury, present a relatively low-risk investment option and produce steady returns twice a year. When the interest produced by these bonds is high, it could push investors away from the stock market, as the safer option is now also high yielding. Recently, 10-year bond yields have been giving investors interest rates of 2.73%.
Entering this earnings season, many companies face the challenge of remaining a lucrative investment option for their shareholders. For some companies in the financial sector, this season might be especially crucial, as they have to recover from less-than-impressive results last quarter.
Banking on earnings
The last time around, several large financial institutions disappointed their investors by displaying subpar performance. Wells Fargo is one of the companies that is hoping for a turnaround. The financial powerhouse has been in a slump over the past several quarters, still trying to recover from a scandal of two years ago, in which it was revealed that its employees created fake accounts for clients, in order to meet sales targets. Last July, the company experienced a 1.3 % increase in its stock price, following the Q3 earnings report that exceeded expectations.
Indicative prices for illustration purposes
Another financial institution that is looking to make a comeback is Citigroup, which experienced a 2.5% increase in stock price following its Q3 earnings report. However, the financial sector was not all negative last quarter. Morgan Stanley was able to beat market expectations and its share price spiked 5% following better-than-expected results. These financial institutions, alongside other major players, such as JPMorgan Chase and Bank of America, have a lot to prove this quarter.
Investing in the financial sector on eToro
TheBigBanks CopyPortfolio is one of eToro's first Market CopyPortfolios, offering investors a thematic investment opportunity in a fully allocated portfolio comprised of leading banks and financial institutions. Like all CopyPortfolios, TheBigBanks was created and is managed by eToro's Investment Committee. The Portfolio is rebalanced periodically by the committee in an attempt to optimise performance.
The upcoming earnings season will no doubt impact markets, and since the financial sector is the first major segment to report, investors will be watching it closely over the coming weeks. To stay posted on recent and upcoming earnings reports, follow the eToro Earnings Reports Calendar.
Past performance is not an indication of future results. Data presented is less than 5 years old and may not suffice as a basis for investment decisions. This is not investment advice. Your capital is at risk.
eToroX launches crypto exchange including suite of unique stablecoins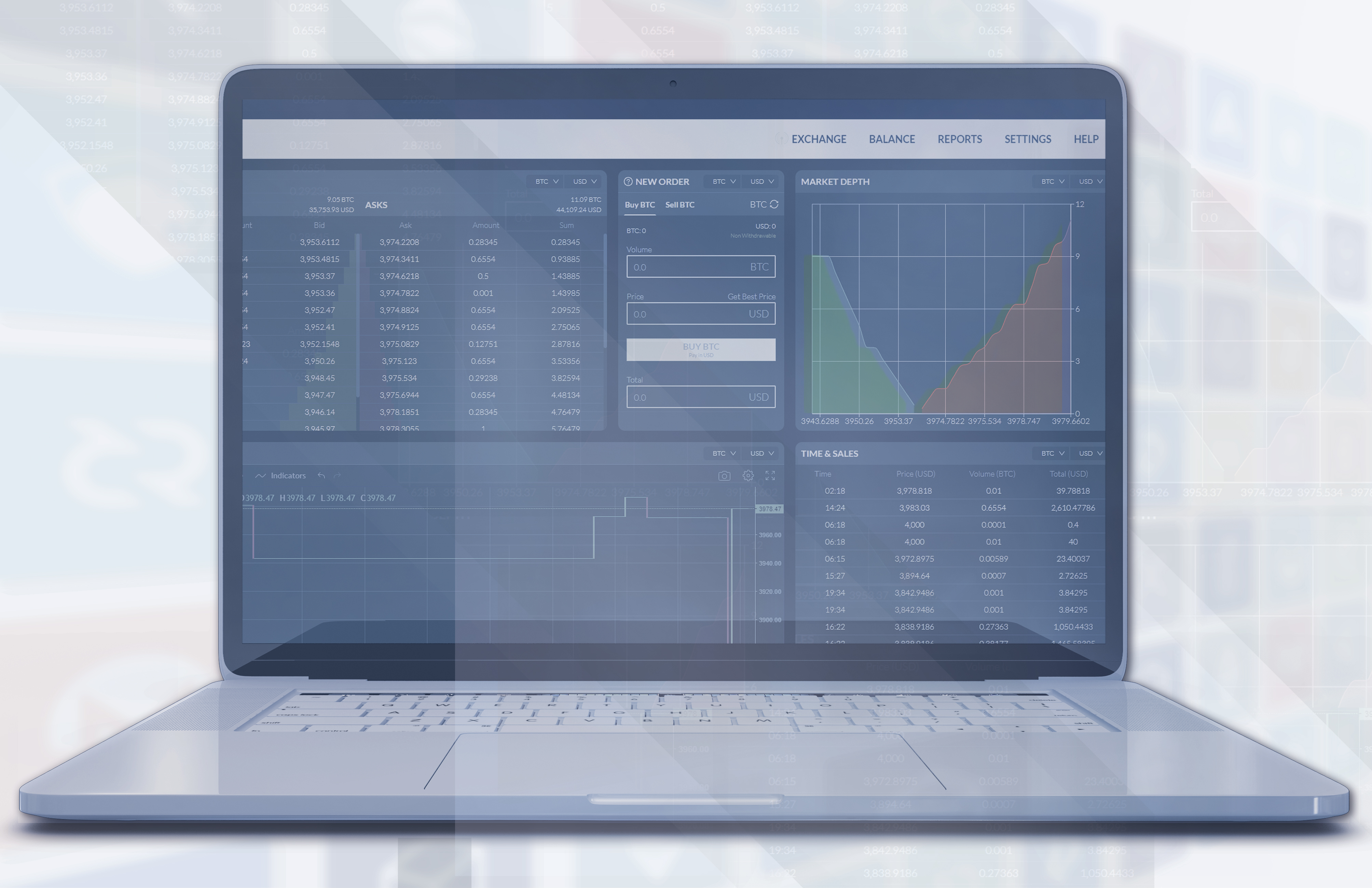 – Secure, regulated exchange to help traders access tokenized assets –
eToroX, the blockchain division of global investment company eToro, has today announced the launch of its crypto exchange – a secure and regulated trading venue offering a range of cryptoassets as well as a suite of stablecoins.
Commenting on the news, Yoni Assia, Co-founder and CEO of eToro, said: "Just as eToro has opened up traditional markets for investors, we want to do the same in the tokenized world. We want to bring crypto and tokenized assets to a wider audience, allowing them to trade with confidence. This is the future of finance. Blockchain will eventually 'eat' traditional financial services through tokenization."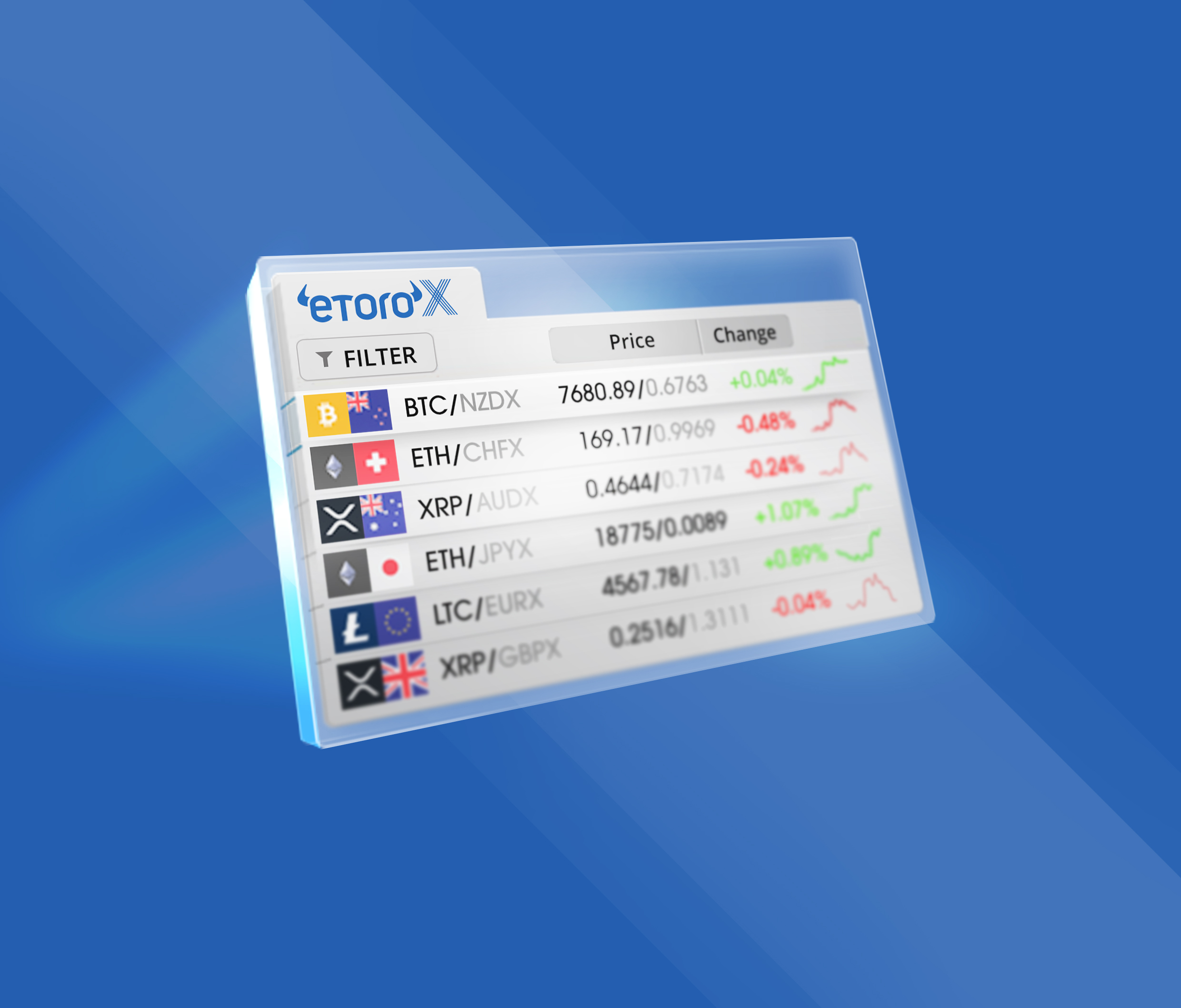 At launch the exchange will have a range of instruments including:
8 fiat-stablecoins (eToro New Zealand Dollar (NZDX), eToro Japanese Yen (JPYX),  eToro Swiss Franc (CHFX), eToro United States Dollar (USDEX), eToro Euro (EURX), eToro Pound Sterling (GBPX, eToro Australian Dollar (AUDX), eToro Canadian Dollar (CADX)
6 cryptos (Bitcoin (BTC), Ethereum (ETH), Ripple (XRP), Dash (DASH), BitcoinCash (BCH) and Litecoin (LTC)
37 pairs including BTC-USD, XRP-GBP etc.
The launch of the exchange is a natural next step in eToro's blockchain journey which began with the work…
Renewable energy offers a bright future for investors

As humanity continues to evolve and technology along with it, there is one constant that cannot seem to be outrun: the dependence on energy. From the earliest days of cavemen discovering fire to today's extensive power grids, energy has always been the lifeblood of human advancement. However, in recent decades, the downsides of producing these large amounts of energy have become apparent. From finite resources like fossil fuels, through the pollution brought upon by coal burning, to the dangers of nuclear energy – the world is in dire need of clean, sustainable energy in order to keep going.
Polluted skies and bodies of water, continued depletion of natural resources, and an ongoing increase in non-renewable energy consumption have brought the human race to the edge of catastrophe. However, there are numerous entities fighting these phenomena by creating new means of sustainable energy production and deploying significant infrastructure to support it. The world has run on non-renewable energy for too long, and a growing number of companies and governments are realising that clean energy must be more widely adopted.
The sustainable energy industry has the potential to completely revolutionise the global energy sector – and carries an exciting investment opportunity, as the renewable energy market is expected to reach a massive $2.1 trillion by 2025¹. It is no wonder, then, that both veteran energy corporations and innovative new companies are…
35 new cryptocurrency fiat pairs added to the eToro platform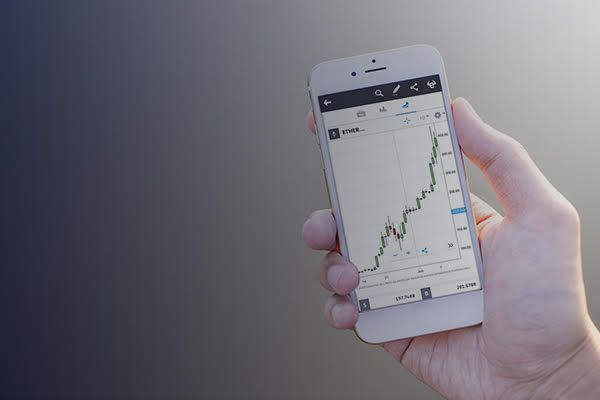 We are delighted to announce the addition of 35 new fiat pairs to the eToro platform. This will bring the total crypto cross pairs to 44, providing our investors with even more diversification options and investment choices. The new pairs include major currencies from four different continents and six leading cryptocurrencies.
Canada
Cryptocurrencies have become extremely popular in Canada recently. Both traders and exchanges have grown in number, with Canadians afforded plenty of access to US exchanges as well. Fiat pairs, like the BTC/CAD and ETC/CAD, are among the most popular financial assets among Canadians right now. Canadian authorities have increased digital currency regulation and oversight over the last several years.
The new eToro fiat pairs for this region are: BTC/CAD, ETH/CAD, XRP/CAD, ETC/CAD, BCH/CAD, LTC/CAD
Europe
Due to its monolithic size, the European Union can often be slow to adapt new rules and regulations to the constantly changing global markets. Thus, cryptocurrencies remain in a state of uncertainty, unregulated by ESMA (European Securities and Markets Authority). This could change soon, with calls from leading political figures to clamp down on the crypto market with new harmonised regulation. Perhaps unsurprisingly, the Swiss Franc is widely available for crypto cross pairs, including the ETH/CHF and BCH/CHF.
The new eToro fiat pairs for this region are: BTC/CHF,…