Big banks, big opportunity? Earnings season kicks off

Each quarter, publicly listed companies share their earnings reports with their investors and the general public. These reports provide insights into each company's performance and more often than not, impact their stock prices. Over the next six weeks, companies will be sharing their reports for the fourth quarter of 2018 (Q4), with major banks kicking off the earnings season.
Reporting earnings in a challenging market
This earnings season has a very meaningful backdrop, as Wall Street has been heavily impacted by external forces recently. Firstly, the Fed's drive to hike rates over the past year, with four rate hikes in 2018, has put pressure on the market.
Perhaps the most important factor causing Wall Street to struggle recently has been the rising yield of 10-year bonds. These bonds, issued by the US Treasury, present a relatively low-risk investment option and produce steady returns twice a year. When the interest produced by these bonds is high, it could push investors away from the stock market, as the safer option is now also high yielding. Recently, 10-year bond yields have been giving investors interest rates of 2.73%.
Entering this earnings season, many companies face the challenge of remaining a lucrative investment option for their shareholders. For some companies in the financial sector, this season might be especially crucial, as they have to recover from less-than-impressive results last quarter.
Banking on earnings
The last time around, several large financial institutions disappointed their investors by displaying subpar performance. Wells Fargo is one of the companies that is hoping for a turnaround. The financial powerhouse has been in a slump over the past several quarters, still trying to recover from a scandal of two years ago, in which it was revealed that its employees created fake accounts for clients, in order to meet sales targets. Last July, the company experienced a 1.3 % increase in its stock price, following the Q3 earnings report that exceeded expectations.
Indicative prices for illustration purposes
Another financial institution that is looking to make a comeback is Citigroup, which experienced a 2.5% increase in stock price following its Q3 earnings report. However, the financial sector was not all negative last quarter. Morgan Stanley was able to beat market expectations and its share price spiked 5% following better-than-expected results. These financial institutions, alongside other major players, such as JPMorgan Chase and Bank of America, have a lot to prove this quarter.
Investing in the financial sector on eToro
TheBigBanks CopyPortfolio is one of eToro's first Market CopyPortfolios, offering investors a thematic investment opportunity in a fully allocated portfolio comprised of leading banks and financial institutions. Like all CopyPortfolios, TheBigBanks was created and is managed by eToro's Investment Committee. The Portfolio is rebalanced periodically by the committee in an attempt to optimise performance.
The upcoming earnings season will no doubt impact markets, and since the financial sector is the first major segment to report, investors will be watching it closely over the coming weeks. To stay posted on recent and upcoming earnings reports, follow the eToro Earnings Reports Calendar.
Past performance is not an indication of future results. Data presented is less than 5 years old and may not suffice as a basis for investment decisions. This is not investment advice. Your capital is at risk.
eToroX adds Dash, USDC, USDT and 5 new stablecoins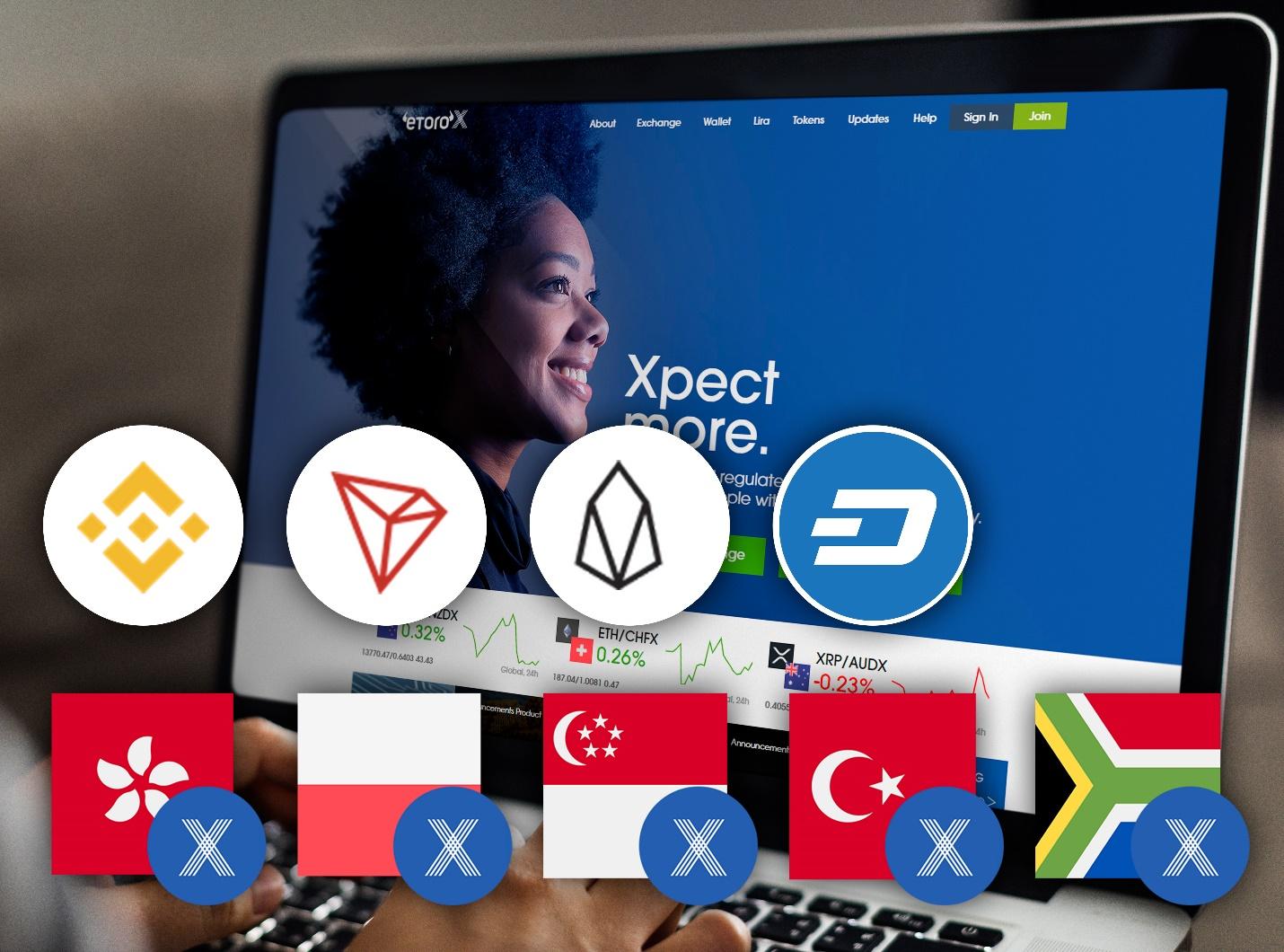 Institutional traders now have access to more instruments on regulated crypto exchange
12 November 2019:  eToroX, the blockchain subsidiary of global investment platform eToro, has added five new fiat stablecoins, a new cryptoasset, two further established stablecoins and a crypto-commodity pair, signalling its rapid growth, having only launched only six months ago. There are now 26 tradable assets available on the exchange.
The new assets announced today are:
Turkish Lira (

TRYX

), Polish Zloty (

PLNX

), South African Rand (

ZARX

), Hong Kong Dollar (

HKDX

), and Singapore Dollar (

SGDX

)

Peer-to-peer cryptoasset,

Dash

Circle's

USDC

and Tether's

USDT

stablecoins

GOLDX/BTC

pairing
eToroX is committed to supporting the needs of algo traders seeking to diversify into cryptoassets on a secure and regulated platform. These new additions also demonstrate eToroX's focus on Asian markets.
Doron Rosenblum, Managing Director of eToroX commented, "We see the addition of USDC and USDT as a way for eToroX to further meet the needs of professional and institutional algo traders, particularly in the Asian markets. Adding five new stablecoins, plus the addition of the Dash cryptoasset, demonstrates our ongoing commitment to bridge the gap between the world of…
MATCH GOING PREMIER LEAGUE FANS WILL SPEND £1.3BN TO SUPPORT THEIR CLUB THIS SEASON, UP 31% SINCE 2014/15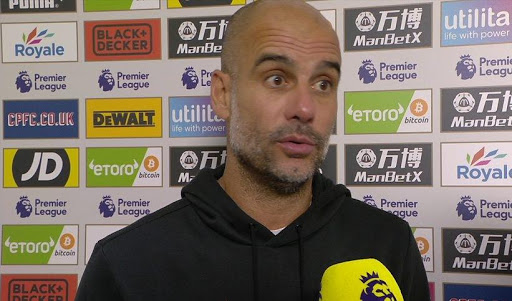 – Gary Neville welcomes research into fans' spend –
Premier League match-going fans will have to shell out £1.3 billion this season to follow their teams – as increases in the price of home tickets, TV subscriptions and merchandise hit their wallets. 
The eToro Fan Financial Statement, research carried out by multi-asset investment platform eToro in association with KPMG Football Benchmark, provides a comprehensive study into the financial commitment UK football fans make to support their Premier League clubs and which clubs offer the best value.
As one of the biggest sponsors of the Premier League, eToro have been promoting their crypto offering through their six club partnerships this season. Currently, they are running promotions on match day LED boards and media backdrops, helping raise awareness of cryptoassets to a global audience.
Key findings of the report include:
Premier League match-going fans will spend an estimated

£1.3bn

this season

Increase of

31%

since 2014/15, and

6.5%

since last season

Overall cost of tickets for a 'dedicated fan' risen only

1%

since 2014/15

Biggest increases per match-going fan are TV subscriptions (

40%

), merchandise (

21%

), home tickets (

14%

) and…
eToro signals commitment to growth with acquisition of Delta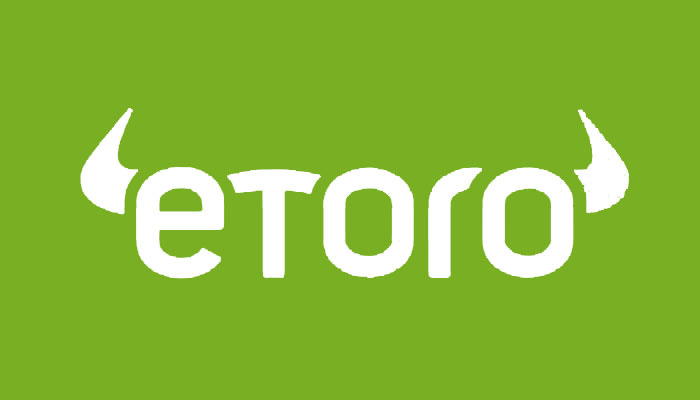 – Second deal of 2019 supports expansion as eToro eyes further acquisitions –
Global multi-asset investment platform eToro has today announced the acquisition of Delta for an undisclosed amount. Delta helps investors make better decisions regarding their crypto investments by providing tools such as portfolio tracking and pricing data. 
Commenting on the news, Yoni Assia, Co-founder and CEO of eToro, said: "We are excited to announce that Delta will become part of the eToro Group. This is our second acquisition this year and reflects our commitment to continued growth and innovation. When we started eToro our goal was to disrupt the world of trading. We wanted to change the way people think about trading and investing, ultimately reducing dependency on traditional financial institutions and make trading and investing more transparent and fun. This mission remains our guiding light and we will continue to evolve both organically and by acquisition in order to bring our customers the very best experience."
Delta is a crypto portfolio tracker app with over 6,000 cryptoassets available from more than 180 exchanges. It provides investors with a range of tools to track and analyze their crypto portfolios. To date, Delta has been downloaded by over 1.5 million users and has hundreds of thousands of active monthly…