Brad Garlinghouse: Ripple Did Not Issue XRP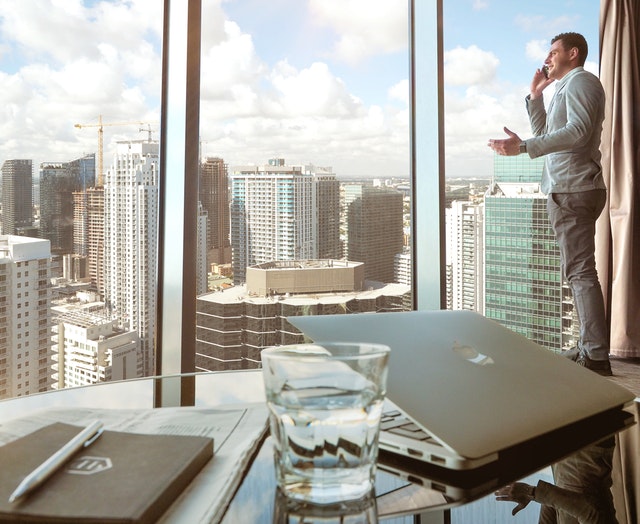 On the 29th of August, Ripple CEO, Brad Garlinghouse, was a guest at the Stanford Law School to discuss cryptocurrency regulation. He was part of a panel at the University's radio show known as the Stanford Legal. This show is hosted by Pam Karlan and Joe Bankman. On this day, they were joined by Brad Garlinghouse and Professor Joe Grundfest. The entire session can be found on youtube courtesy of BankXRP.
In the discussion, Brad Garlinghouse once again clarified that the Ripple company did not create, neither issue XRP. Brad is  quoted as saying:
I will correct one thing right out of the gate. Ripple did not actually issue XRP. The XRP ledger is an open source Decentralized Technology…not dissimilar to Bitcoin and some of the creators of the XRP ledger actually had been early engineers that worked on Bitcoin. And they saw some of the scalability problems that Bitcoin was most likely to have…

They speak both from an energy consumption, cost…and some of the other problems. They wanted to build a better digital asset to solve some of these problems.
XRP Is The Most Decentralized
With the above comments, Brad Garlinghouse has once again clarified that XRP is not a security as many crypto enthusiasts have been led to believe. The fact that the technology is open-source, makes the case that the Ripple company simply took it upon themselves to create payment solution products around it.
Ripple CTO, David Schwartz, goes on to explain the inherently decentralized nature of the XRP ledger in a not so old post on Ripple.com. In the post, David Schwartz highlights several factors that make the XRP ledger more decentralized than Bitcoin and Ethereum.
To start, the proof of work evident in the BTC and ETH networks makes it possible for a few miners to take control of the entire network and even dictate the cost of transactions. On the other hand, the consensus protocol of XRP relies on validators that are not rewarded thus making it more democratic and less vulnerable to control by miners.
Another thing is that for any rule change to be made on the XRP ledger, 80 percent of the validators must be active on the network for a 2 week period to continuously support a change before it is applied. This, in turn, means, as the BTC and ETH network become more centralized with time due to miners gaining more power, the XRP ledger is becoming more decentralized due to the fact that the Ripple company is slowly ceding its positions as UNLs (Unique Node List).
SEC Have Not Documented Whether BTC or ETH are Not Securities
Using the facts from David Schwartz's post, we are reminded of the loopholes in SEC's Director Hineman's comments about Ethereum. One thing many crypto-enthusiasts did not notice about his statement, is that there was a disclaimer at the bottom stating that the SEC is not responsible for any private remarks of any SEC employee or commissioner.
Further checking the speech by Director Hineman, we find the following disclaimer at the bottom:
The Securities and Exchange Commission disclaims responsibility for any private publication or statement of any SEC employee or Commissioner. This speech expresses the author's views and does not necessarily reflect those of the Commission, the Commissioners or other members of the staff.
In conclusion, the comments by Brad Garlinghouse plus the post by David Schwartz have proven that the XRP ledger is the most decentralized in the crypto-verse. Furthermore, the Ripple company did not issue XRP. Adding the disclaimer from the SEC, it is safe to conclude that the FUD around XRP that it is a security, has no basis or foundation.
For the latest cryptocurrency news, join our Telegram!
Disclaimer: This article should not be taken as, and is not intended to provide, investment advice. Global Coin Report and/or its affiliates, employees, writers, and subcontractors are cryptocurrency investors and from time to time may or may not have holdings in some of the coins or tokens they cover. Please conduct your own thorough research before investing in any cryptocurrency and read our full disclaimer.
Image courtesy of Pexels
Healthereum All Set to Tackle Problems of the Medical Sector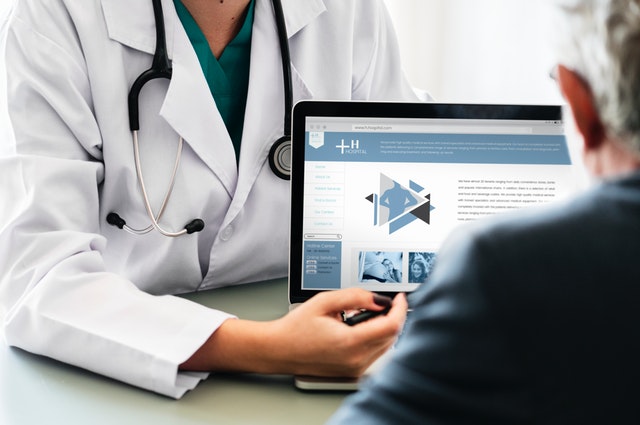 There has been a growing realization across medical circles that patient engagement is crucial in health management and for the general well-being of people. With that said, there isn't much clarity about what patient engagement might entail. Several healthcare providers have tried to apply their own ideas of enhancing patient engagement, often overworking their limited staff and exhausting their financial resources in the process. They either end up giving up on the idea altogether or only carry it forward haphazardly.
The contemporary healthcare landscape is marked by no-shows, the lack of patient engagement or unsustainable attempts at it, poor survey response rates, and fraudulent insurance claims and billing errors. In such a setting, Healthereum brings a blockchain-based solution to tackle healthcare's biggest challenges. Healthereum is a platform that will bind provider-patient and hospital-patient interaction into smart contracts, improve accountability, promote healthy behavior, offer two-way communication, and verify services—all in one.
Gamification of Appointments
Healthereum makes ingenious use of Ethereum blockchain technology that enables healthcare providers to give out HEALTH tokens through HELIO Syndicate to patients who show up to their appointments and/or complete the gamified tasks on the platform. These tokens can then be used for health benefits from their healthcare providers, hence enabling the full cycle of healthcare blockchain experience.
This experience helps to incentivize responsible behavior from the patient's end which can save the healthcare industry billions…
Why Binance Coin (BNB) Will Skyrocket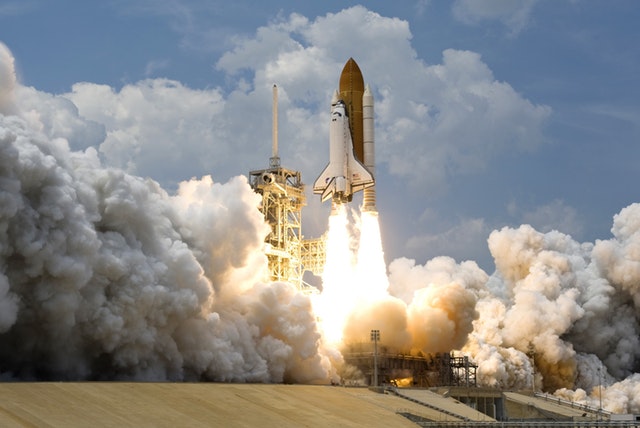 The crypto space of 2019 is seeing a significant improvement in performance, coin prices, and investors' behavior and feelings regarding the crypto market. Numerous coins have surged to heights not seen since mid-2018, nullifying the mid-November market crash in the process. However, with that being said, there are still periods of price corrections, one of which is affecting the prices right now, at the time of writing.
Even so, the performance of some coins is more interesting than that of others, particularly Binance Coin (BNB). The coin is seeing difficulties, but when we look at the bigger picture, Binance Coin is one of the cryptocurrencies with the most potential for further growth, and maybe even market domination.
Binance Coin's current troubles
Binance Coin has been one of the best performers in the entire crypto industry of 2019. Considering the fact that there are over 2,200 cryptos out there — this is quite an achievement. It was made possible due to the fact that BNB decoupled from Bitcoin (BTC), meaning that it stopped following Bitcoin's lead. This made it the only cryptocurrency right now to have done this successfully.
However, BNB is currently not performing so well, and for an obvious reason, too. The reason, of course, is the recent hack of Binance, the world's largest crypto exchange, and the company behind BNB. The recent hack had seen…
3 Altcoins That Are Outperforming Bitcoin and Will Likely Face Consequences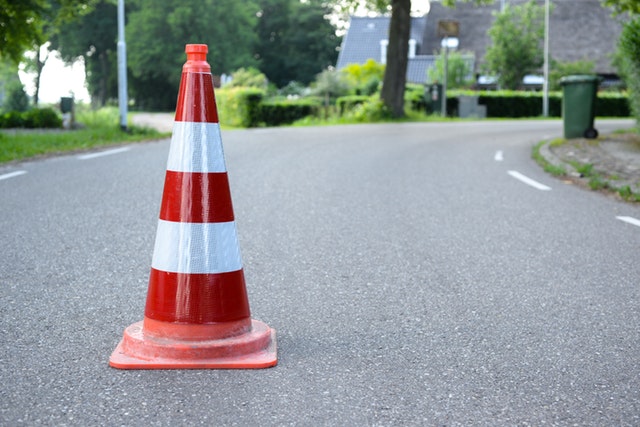 The crypto market is going through a period of massive recovery in the past few months, which has caused the investors' optimism to return. While all eyes are on Bitcoin (BTC), as usual, the largest coin seems to be struggling with a major resistance level at $8,000 at the moment. While this level was breached a few times now, every breach resulted in a correction.
At the time of writing, BTC is approaching this level yet again, with its current price being at $7,985,79, and rising further. The price managed to grow by 1.06% in the last 24 hours, and will undoubtedly hit $8,000 in a matter of hours, if not sooner.
However, while Bitcoin continues to remain volatile and struggles with waves of growth and decline, there are some altcoins that are not following its path. Of course, most of them are performing in pretty much the same manner as BTC, as they always had. But, a few coins have actually managed to outperform Bitcoin in recent months.
While optimists believe that this might lead to decoupling from Bitcoin — something that only Binance Coin (BNB) managed to pull off up to this point — it is likely that there will be consequences for these cryptos. This likely means that a price drop for these specific coins awaits somewhere in the near future, as outperforming BTC…