Brave BitStarz Halloween Quest to Win a Trip to Transylvania and €50,000!
Are you ready to head on a Halloween Quest for everything that goes bump in the night?
BitStarz is pleased to announce the launch of its latest adventure, hold on to your hats, as Halloween Quest has arrived. Players can battle it out through the haunted forest, with the first player to reach Level 40 winning a spook-tacular trip for two to Transylvania.
Aside from winning a trip to the home of Count Dracula himself, players will also be able to win €50,000 in individual prize pools and epic BitStarz merchandise. This is the spookiest promotion BitStarz has ever launched, so put on a brave face and start spinning those reels!
Head to the Home of Dracula
Transylvania is a land of legends, and we can't think of a more appropriate place to send the winner of the Halloween Quest. The first player to reach Level 40 (plus a guest) will be whisked away to this oh-so-spooky land – in total luxury, of course.
Once the winner has landed in vampire country, they'll be transported to one of the most prestigious hotels in town for a thrilling six-night stay – the perfect base for your vampire hunting trips. To top it off, we're dishing out some extra-cozy BitStarz merchandise to keep you warm in the Transylvanian winter.
Prizes for Every Player
While only one player can win the trip to Transylvania, every player can bag up to €50,000 in bonuses and free spins. The more levels you pass through, the more of the €50,000 you unlock, so keep pushing through the levels to claim as much of that prize pool as you can. Additionally, it's not only the big winners that gets epic BitStarz merchandise – every player has a shot at winning some. There will be a handful of BitStarz merch drops at various levels, giving you a chance to win your very own piece of the hottest online casino around.
It's Getting Spooky!
Prepare to enter the spookiest quest you've ever seen and take-home epic prizes to match, with all current BitStarz players automatically entered into this electric new promotion. Every level you complete will bring you one step closer to that trip to Transylvania, so make sure you keep on moving.
If you're not already a BitStarz player, you too can take part and win everything on offer. New players can get 20 free spins just for creating an account. Then, over your first four deposits, you can get up to €500/5BTC and an additional 180 free spins – the perfect way to start this spook-tacular adventure.
Halloween Quest has it all; ghosts, ghouls and epic prizes – don't miss out!
For more information on Halloween Quest or anything else BitStarz has to offer, get in contact with BitStarz Marketing Manager Srdjan Kapor at srdjan.kapor@bitstarz.com.
Press contact:
Srdjan Kapor
Marketing Manager
SFUNDING – The Leading Utility Blockchain platform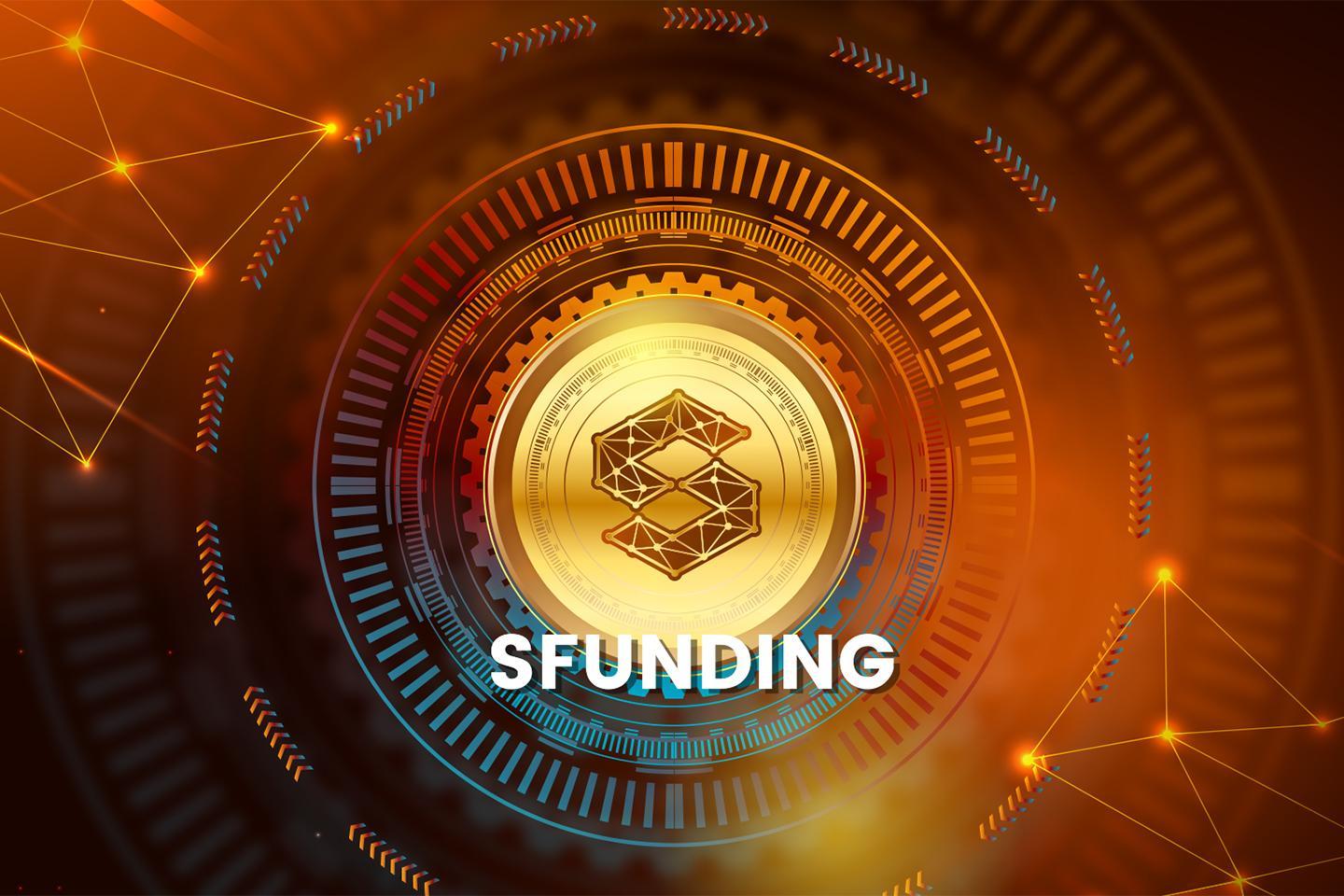 Integrating Smart Contract feature, SFUNDING was launched as a pioneering Utility Blockchain platform project. It offers a favourable environment for Dapps and decentralized entertainment services as well as ensuring transparency, fairness, and optimal user experience.
SFUNDING envisions to be the leading Utility Blockchain platform that offers a favourable environment for Dapps and decentralized entertainment services as well as ensuring transparency, fairness, and optimal user experience.
Blockchain-based games developed by SFUNDING provide users with numerous outstanding features.
Track and validate ownership of digital assets.

Offer a secure payment system

Increase competitiveness by applying innovative technology

Trade digital assets easily with high liquidity
Operating model
SFUNDING system is empowered by Blockchain technology, which brings optimal freedom for the user through an open-source, decentralized, independent, and intermediary-free platform. All user data are securely encrypted and not controlled by any parties control, including SFUNDING Developer Team. 
The launch of SFUNDING has opened up a new era of freedom and privacy where user rights and benefits are always the top priority. As an open-source platform, SFUNDING allows everyone to participate in information verification as well as the overall development of the platform.
Transaction information is always public and…
Why is Crypto Futures Trading So Easy Today?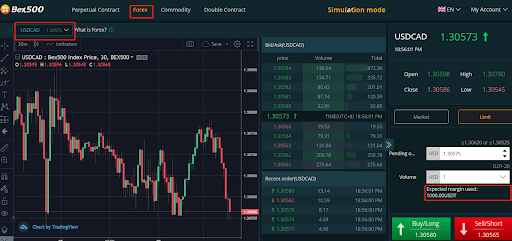 -One-on-one interview with CEO of BEX500
Bitcoin futures trading is the most efficient way to engage yourself in bitcoin market without having to acknowledge the ownership and storage responsibilities.
Some users say, crypto futures trading has never been easier with BEX500 exchange.
Can we trust BEX500 with our bitcoin? Today, we invited Anna Myshustina (Anna), CEO of BEX500 to dig more into that.

Q: hey, Anna, thank you for joining us. You were a successful trader in futures and options, what motivated your innovation in crypto industry?
Anna: My pleasure. I have been in derivatives for 8 years. As a trader, I found many crypto futures exchanges too complicated for beginners, but not efficient for the experienced.
So, we'd like to make a change. We are the first crypto exchange to introduce [ONE Account for Live & Demo]. You can login https://www.bex500.com and register for once and for all, and it will be for both live & demo trading.
While, traders in other competitors are still forced to login live and demo with 2 different accounts in 2 addresses for "live" and "testnet".
Continue Reading
Bitcoin will return to the bear market? Bex500 senior investor teaches you how to get profit in the Bear market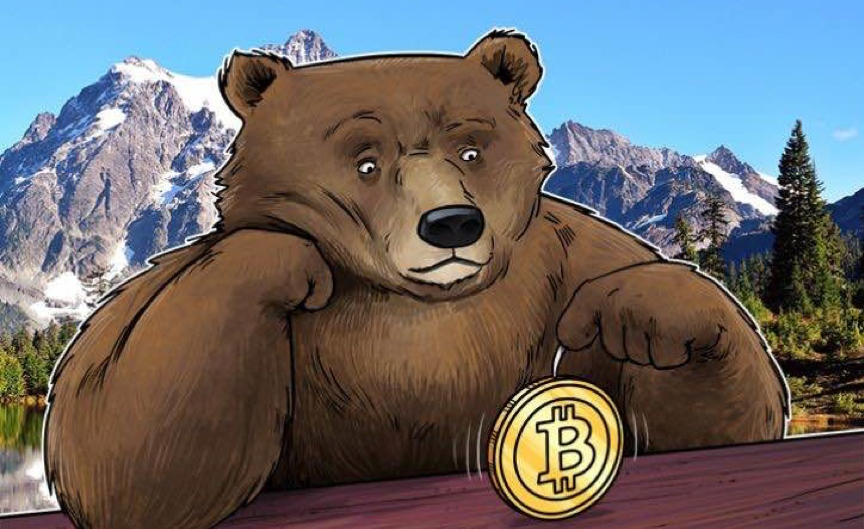 —— Don't forget to join Bex500 bonus program at the bottom of the article.
Since September, the Bitcoin price has been decline from beyond $10000 to below the $8000, which 20% of the bitcoin value has been removed. The collapse of bitcoin price brings about the new panic in the bitcoin trading market. Many bitcoin investors are scared of the returning bear market as the early of this year. On the contrary, some of the bitcoin-believer, especially the investor who brought Bitcoin in the height of the price still thought that the bitcoin price will rebound very soon. However, it is no doubt that the early stage of the bear market has been shown up in the past month. Many crypto analysts start to predict the bottom price of this market movement.
However, as the market developed, crypto traders have detected more tools to safely pass through the bear market. They realized more ways to avoid the loss of the price decline; moreover, they began to earn profit from the bear market. The key to the tools is the bitcoin futures contracts. We are honored to make an interview with Bex500 senior investor Tom Beck and he introduces the details about bitcoin futures contracts. (Reporter=R, Tom Beck=T)
R: Hi, Tom, Thank you for accepting our interview, Could you introduce yourself?
T: Sure, My name is Tom, I have over…