Chance The Luck of the Dice – Introducing WINDICE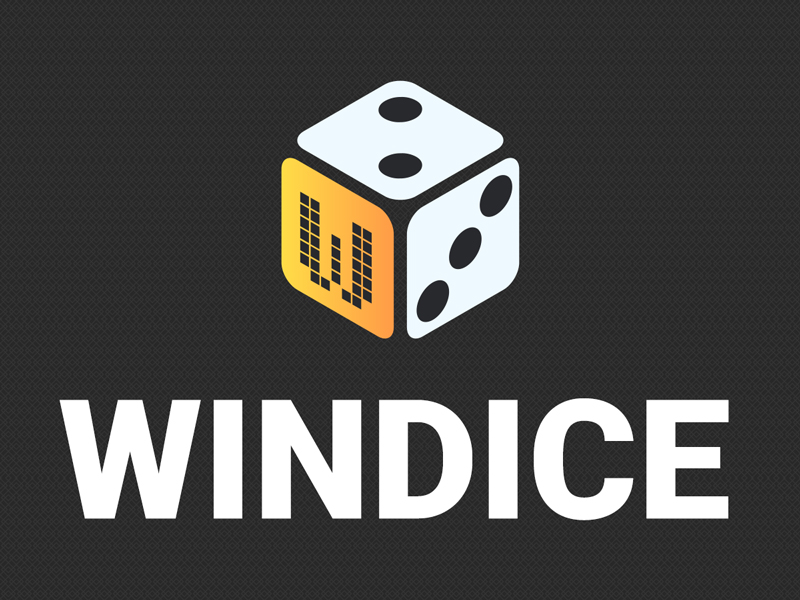 The multi-billion dollar global crypto gaming community continues to grow at speed and with it the number of different types of games available on the market.
Traditional Gaming Meets the Crypto Age
Dice based gambling is as old as the human race is young but with the uptake in cryptocurrency-based gaming the market continues to grow.
WINDICE is a unique cryptocurrency based digital gaming platform that combines both traditional chance gambling where the gamer bets against the dice with the modern age.
Unlike our competitors, once you're registered you make a deposit and simply select a number within their range between 0-9999 or even outside of the range! Then simply hit spin and an entirely random number is generated by a mathematical algorithm. You're then in the game!
The Lower the Range the Greater the Chance of Success
The game is simple to use, secure, fair and entirely random– WINDICE is a true chance-based game available on all devices – from your laptop to your personal device and smart-phone you can bet against the dice wherever you are, when you want!
The Simple Dice Game Open to All – Try Before You Deposit
With access across a range of devices, simple gameplay and a great user interface – WINDICE is making waves with the community with thousands of users already enjoying the experience.
The great thing is that you can test the game before you even make a deposit!
Users make account deposits with BTC, ETH, Litecoin, and DogeCoin but the good news is you can play for free with our Progressive Faucet Game! We will also be launching a stack of new contests very shortly – watch this space.
Similar to the popular Minesweeper, users can play our own Sapper game – even if they do not have a positive account balance. Save your balance and have a game on us with Progressive Faucet.
Whilst some others will provide some free tokens from time to time, with our Progressive Faucet mini game you can play for free with our open cells – with a cell coin allowance, the bigger the field the greater the opportunity!
Instant Payouts and Gamer Benefits
The WINDICE team have ambitious plans to grow our platform and as such we want to grow our community of gamers – we offer:
Instant Payouts
Unique Chances, we Beat Our Competitors!
Progressive Jackpots
Multi-Level Affiliate Programs
The Simple to Use Platform
Playing WINDICE is really very simple – all you need do is create an account, make a deposit, indicate your betting parameters and volume, select your number and hit ROLL! The system will then do the hard work, assign a randomly generated number and you are in the game.
With a growing number of users as well you can also chat with your fellow gamers via Chat Rain, spread some tips and meet fellow minded gamers! Want to find out more?
You Roll the Dice – You Play the Game!
About Us: WINDICE is a global dice gaming platform that is a completely random, fair and chance based dice game. With a range of benefits, bonuses and community chat the platform is growing at speed – join us today and take a chance on the dice! For all media inquiries please Contact Us or visit Our Website
Why Cloud Mining when investing in Bitcoin?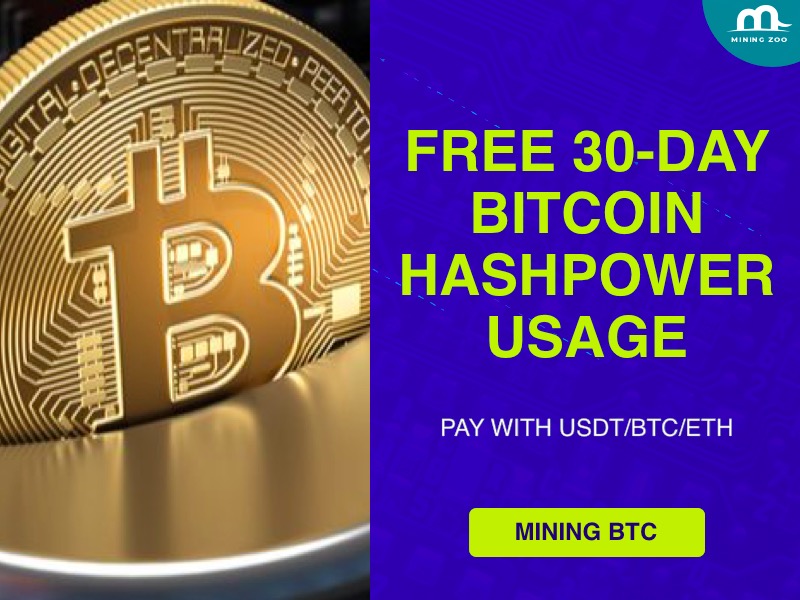 –-Miningzoo.com a perfect cloud mining solution just for you!
With the trading war causing all the anxiety leading to stock price plummeting and bitcoin price skyrocketing, large institutions start to pour their funds into bitcoin investment gradually to diversify their investment portfolio.
Even if you do not long Bitcoin or consider it digitized gold, like Tim Draper and other investment gurus do, you might want to buy some bitcoin for diversification, an investment strategy taught in Yale's Financial Markets class by Nobel laureate, Robert Schiller.
You can always buy bitcoin with cash, but if you hate to withstand its rollercoaster price but want to produce bitcoin yourself, what are the options?
First, you need to buy miners, which are costly. Second, you need to be able to operate the miners. This requires a lot of time, energy and of course know-how in technical set-up and assembling. How and where to set those miners up? And on top of these, various risks like technical failures and electricity blackout.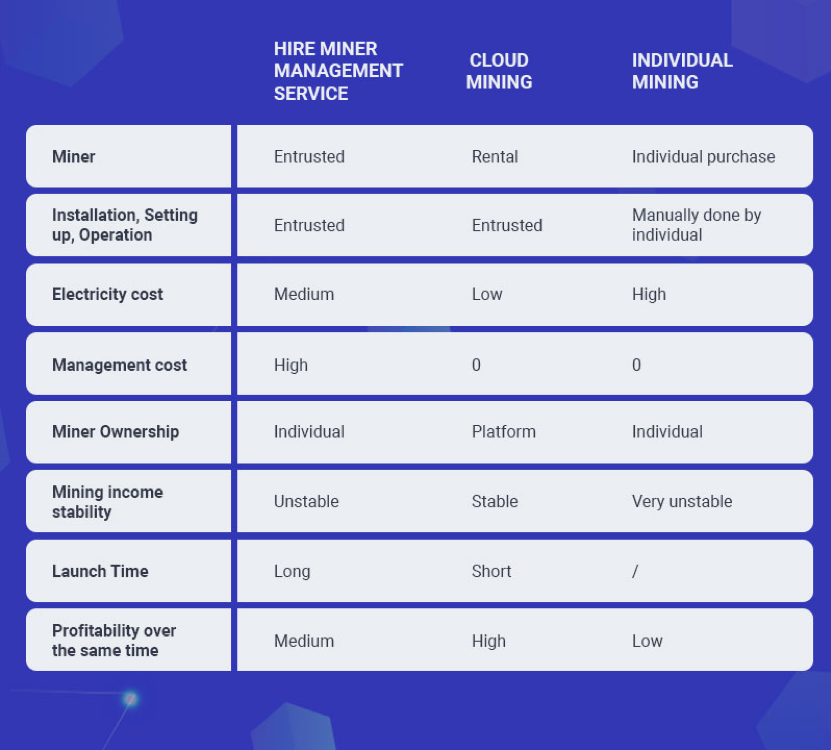 MiningZoo's cloud mining is an optimal alternative choice if you find the previous two ways too much trouble.
The advantages of cloud mining compared to buy and run mining machine yourself are obvious: it is noise-free, and…
Bitpanda goes global: Announcing the Bitpanda Global Exchange and the IEO for the ecosystem token BEST
Vienna, 5th of June 2019 – Vienna-based fintech Bitpanda will launch the Bitpanda Global Exchange, a global cryptocurrency exchange for experienced traders, professionals and institutions. The Bitpanda platform will also get its own ecosystem token through an Initial Exchange Offering (IEO).  BEST (Bitpanda Ecosystem Token) will offer a range of benefits and incentives to nearly 1 million Bitpanda users.
The Bitpanda Global Exchange allows global crypto-to-crypto and fiat-to-crypto trading
Popular trading pairs including BTC/EUR, BTC/USDT, ETH/EUR, XRP/EUR, MIOTA/EUR, ETH/BTC, XRP/BTC, MIOTA/BTC, PAN/BTC, BEST/BTC, BEST/EUR and BEST/USDT.
Fiat deposits (Euro, Swiss Franc and British Pound) in the majority of European countries; withdrawals available globally
Bitpanda Ecosystem Token (BEST) IEO launches on July 9th, 2019
BEST offers up to 25% trading fee discount plus additional rewards and perks
Growing list of popular trading pairs and funding options
Competitive fee structure
State-of-the-art API
Highest security standards
BEST trading will start on August 7th, 2019
Bitpanda, the Viennese fintech with around 1 million users and more than 100 employees is launching the Bitpanda Global Exchange, a digital asset exchange for experienced traders, professionals and institutions. Bitpanda Global Exchange (Bitpanda GE) builds upon the popular, easy-to-use Bitpanda platform, which is the go-to-place to buy, sell and store digital assets like Bitcoin, Ethereum, digitised gold and more in Europe.
Bitpanda GE is available globally for crypto-to-crypto trading. Verified Bitpanda users within the majority…
Bitcoin Futures Trading Attracts Strong Volume & Open Interest During the Recent Bearish Trend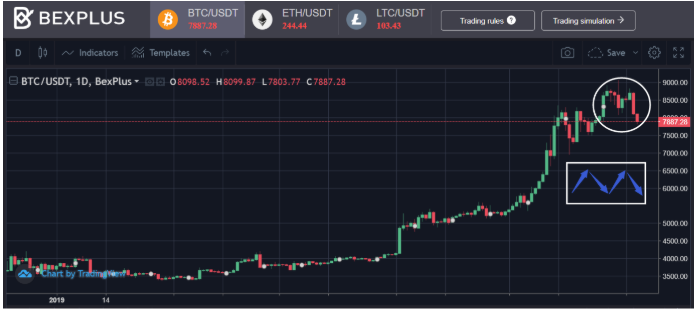 With the Bitcoin Spot market in a stand-still relative to the price upswings of the past months (surging as high as $9,000), BTC futures market is taking the baton, helping traders profit from the strong upward trend as well as the huge downside movement in past 3 days. The XBT products amassed the least average volume in USD at $644.5 million, and open Interest for the derivative product posted a figure of $212 million.
Ever since the recent bull run began, Wall Street has been trading Bitcoin Future contracts in larger volume and despite BTC now sluggish, the trend continues. According to financial markets analyst Alex Krüger, trade volume of XBT futures contracts soared to unimaginable highs owing to the larger price effect and institutional adoption that buoyed the BTC market. It should be noted that, with the price up and down, Bitcoin futures trading seems to be a favorite at Wall Street. In other words, BTC futures contracts might be the most profitable trading method during the recent market trend.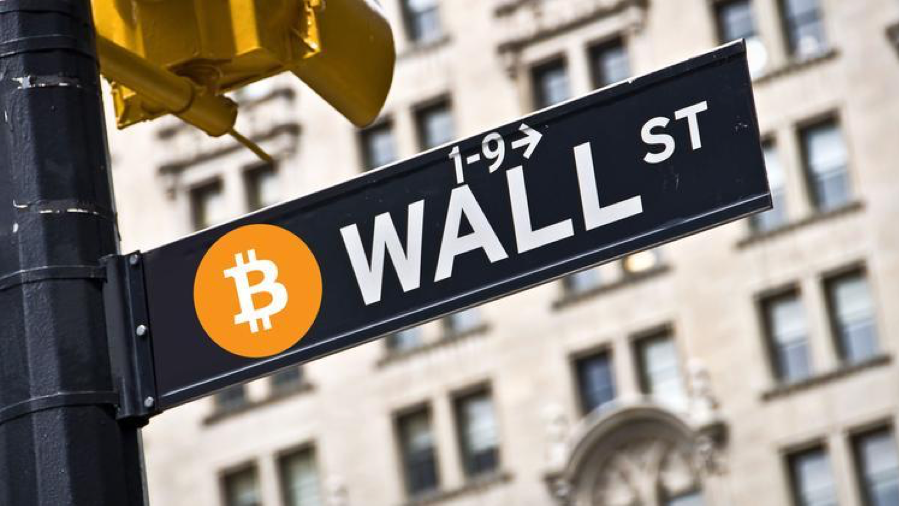 Bexplus Trading Strategies in Bitcoin Futures Contracts
BTC ended its 3-consecutive-day slight recovery and started downside trend since yesterday.
Due to BTC failed to stand stable at $8,500, it…