eToro announces GoodDollar experiment to reduce wealth inequality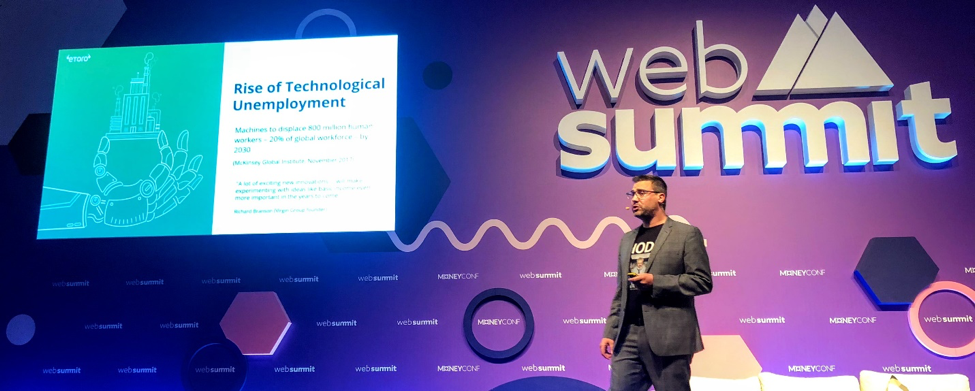 GoodDollar experiment to research how to reduce wealth inequality using blockchain
GoodDollar is an open source community project
eToro announces $1m in funding and calls for more 'brains, ambassadors and funders' to join the experiment
Global, multi-asset, investment platform eToro today announces the launch of the GoodDollar experiment with $1 million in funding from the company. The company is calling on more partners to join the initiative which aims to reduce wealth inequality using new technologies underpinned by blockchain. The experiment will research implementing a cryptocurrency that pays social interest to those who have less, and is continuously distributed to any verified participant for free, creating a global, open, universal basic income (UBI).
Yoni Assia, eToro Co-founder and CEO, said: "The success of new technologies should not be measured only by their ability to power new industries and disrupt old ones, but also on their ability to affect positive change in the world. Too often the tech world focuses on generating commercial value, rather than societal value. Technology should be used to tackle the great challenges of our time. This is especially true of blockchain, which has been harnessed in many creative ways, but hasn't yet been used to tackle our really big challenges."
The GoodDollar experiment is an open invitation for the global community to rethink the existing economic framework. GoodDollar aims to create a non-speculative cryptocurrency that aims to find ways to reduce wealth inequality on a global scale. It is geared towards a global UBI distribution mechanism that is deployed via smart contracts.
Yoni Assia continued: "Inequality is the crucial economic challenge of our time. In 2017 just 1% of the world's population owned more than half of the wealth. With the rise of technology unemployment, the tech industry needs to find solutions for those with less to participate in the economy and pursue their purpose.
"We see a growing interest amongst tech entrepreneurs, such as Mark Zuckerberg and Elon Musk, who understand the challenge of global wealth distribution and want to create a research framework for how technology can help solve this issue.
"The merging of blockchain technology, growing support for UBI and the realization that wealth inequality must be reduced, may finally converge into a new global economic system that would give all humans the financial freedom to pursue their purpose and happiness."
eToro Co-founder and CEO Yoni Assia first shared the idea of addressing wealth inequality a decade ago in an article published in November 2008 entitled 'The Visible Hand'. Yoni's vision is now being made a reality by a team based across Tel Aviv, London, and wherever the right expertise exists.
Yoni Assia added: "We believe that we can create a mass-market cryptocurrency that is engineered to reduce inequality and provide a universal basic income. Engineers, product designers and economists are currently developing the prototype. Today is just step one on a long, ambitious journey.
"I would like to invite more partners to join this important experiment. We're looking for experts in the fields of decentralized identity, governance, local and global adoption of financial products, and wealth distribution. We are also on the hunt for ambassadors to help spread the word about the project, and for funders to help us deliver GoodDollar. So if you're passionate about using technology for social good, please get in touch."
* Source: Credit Suisse Wealth Report, November 2017. As of October 2018, 0.7% of addresses hold as much as 87% of total bitcoin in supply – source: BitInfoCharts, October 2018.
Further information on GoodDollar, including how you can get involved, can be found here.
About GoodDollar
GoodDollar's aim is to create a new economic framework with a cryptocurrency that is available to everyone. The cryptocurrency will be minted and freely distributed to any person, based on social identity verification on the blockchain. The currency will have a built-in social interest/inflation, which gives more to those who have less.
The project is funded through a $1m donation from eToro and incubated by the business in London and Tel Aviv. www.gooddollar.org
About eToro
eToro empowers people to invest on their own terms. The platform enables people to invest in the assets they want, from stocks and commodities to cryptoassets. eToro is a global community of more than ten million registered users who share their investment strategies; and anyone can follow the approaches of those who have been the most successful. Due to the simplicity of the platform users can easily buy, hold and sell assets, monitor their portfolio in real time, and transact whenever they want.
eToro is regulated in Europe by Cyprus Securities and Exchange Commission and regulated by the Financial Conduct Authority in the UK.
About Universal basic income (UBI)
UBI is a revolutionary economic concept, that's been discussed by thought leaders for dozens of years. In lieu of complex wealth programmes, which have many shortcomings, it offers a simple, yet powerful alternative: give any person, no matter who they are or what they do, a basic income on a regular basis.
This would help weak populations, who are constantly busy struggling for survival, in maintaining a normal living – allowing them more freedom to pursue productive and self-fulfilling occupations. Researchers argue that UBI programmes drastically limit extreme poverty, reduce benefit fraud, encourage greater economic participation and reduce wealth inequality.
Existing UBI programme pilots, which are being run around the world,  rely on government funding a basic income being provided through taxation. However, harnessing the power of blockchain for distributing UBI requires no government involvement, is not limited by national borders, and relies on constantly issuing cryptocurrency to verified individuals, using coding mechanisms that can be effectively protected from fraud.
The GoodDollar's social interest rate mechanism represents a unique, economically efficient approach to creating a UBI.
ETOROX DEVELOPS CODE TO TOKENIZE ASSETS ON LIBRA BLOCKCHAIN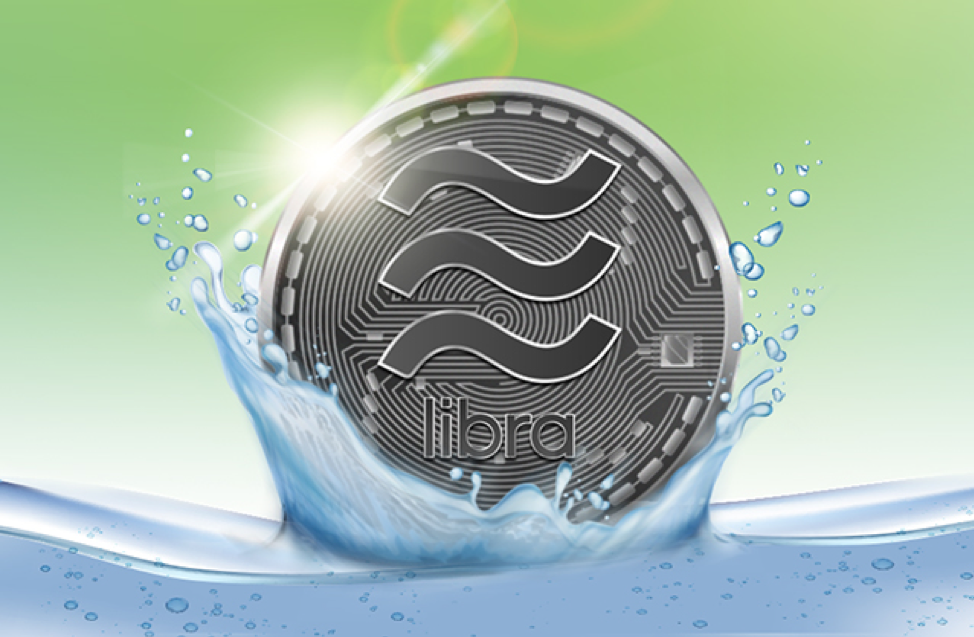 Thursday 20 June 2019
Facebook's Libra project marks a seismic moment for global finance. As the dust begins to settle after Tuesday's announcement, both the crypto and traditional finance industry are busy grappling with the challenges and opportunities presented by Libra.
eToroX Labs Blockchain Science team, comprising Chief Blockchain Scientist Dr. Omri Ross, Peter Emil Jensen, and Johannes Rude Jensen, was quick off the mark to investigate how eToro's tokenized assets (and the technology behind them) would work on Libra's initial prototype, and how well it suited the existing specification.
Dr. Omri Ross, eToro's Chief Blockchain Scientist, comments: "The prototype of the Libra blockchain – the testnet – launched on Tuesday and is in beta mode until the launch in H1 2020. We were excited to explore a test implementation of eToro's tokenized assets on Libra in Move IR."
By exploring Libra's capabilities, and using Move IR (the intermediate representation of what will eventually be the final programming language), they successfully managed to implement an initial version of eToros tokenized assets on the Libra Network.
Using a previous specification targeting the Ethereum blockchain, the team wrote and executed a basic implementation for creating digital assets (tokenization capabilities) on Libra.
Top two takeaways:
In Move, resources (data structure types) cannot be moved or copied — an extremely constructive and beneficial capability, especially for digital assets, since it prevents accidental duplication…
Facebook has launched a white paper today for it's planned cryptocurrency – Libra

11 things you need to know:
Libra's mission is to enable a simple global currency and financial infrastructure the empowers billions of people.
Libra is a stablecoin which will launch in H1 2020. This will be fully backed by a reserve of real assets (a basket of bank deposits and short-term government securities). The balance of the basket can be changed if needed to offset major price fluctuations.
Facebook won't control Libra. They get one vote like other founding members of the independent Libra Association headquartered in Switzerland. This provides a level of decentralization and they hope to have 100 well geographically distributed and diverse members by launch. Other founding members include MasterCard, Visa, PayPal and Uber as well as not-for-profits such as Women's World Banking and academic institutions. They have all invested $10million each.
It is built on the Libra blockchain which is open-source and any developer can build smart contracts using the Move code language. Move was created to prevent assets from being cloned, to facilitate exchange into fiat and to make it easier to write blockchain code that follows an author's intention without introducing unintended bugs. The prototype of the blockchain – the testnet – launched today so it's in beta mode until the launch in H1 2020.
The Libra blockchain is managed by nodes, which are servers that help operate the blockchain. Each founding…
Cryptocurrency Exchange Analysis: eToroX Exchange Review June 2019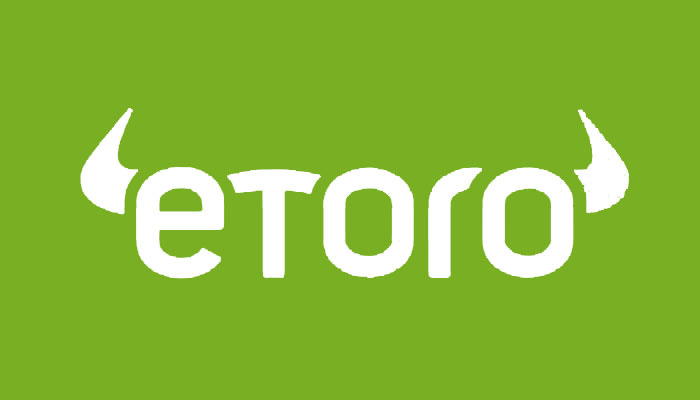 eToroX is a crypto exchange that is a subsidiary of eToro social trading platform. eToroX has been granted a distributed ledger technology (DLT) licence from the Gibraltar Financial Services Commission (GFSC). eToroX represents a bridge between the traditional investing and the new digital world.
Supported currencies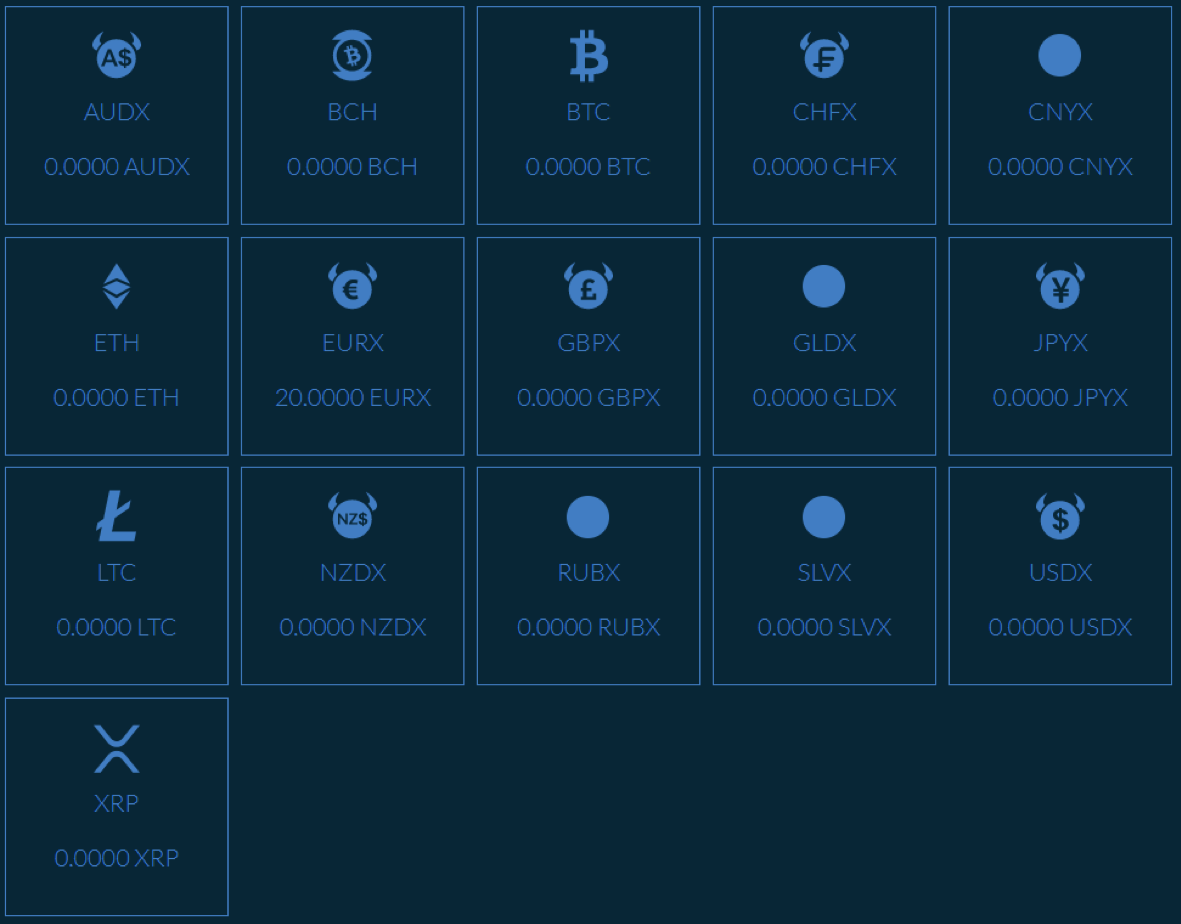 eToroX offers 17digital assets: 5 cryptocurrencies and 10 Tokenized Assets. eToroX is in the midst of creating numerous variations of tokenized and digital assets. Seems like eToroX added the most popular cryptocurrencies to the current listings on its platform. The same strategy has also been used by other exchanges, in their early stages. eToroX's current range of trading pairs and tokenized assets is surprisingly sizable, considering it was only released recently.
eToroX exchange Fees & Limits

Trading fees refer to the actual cost of carrying out a trade (buying/selling) on eToroX exchange. The fees associated with a cryptocurrency exchange play an important role for users in evaluating the cost of trading relative to other exchanges in the market. Exchange fees currently are:

Withdrawal…