Harmony One listed on KuCoin Cryptocurrency Exchange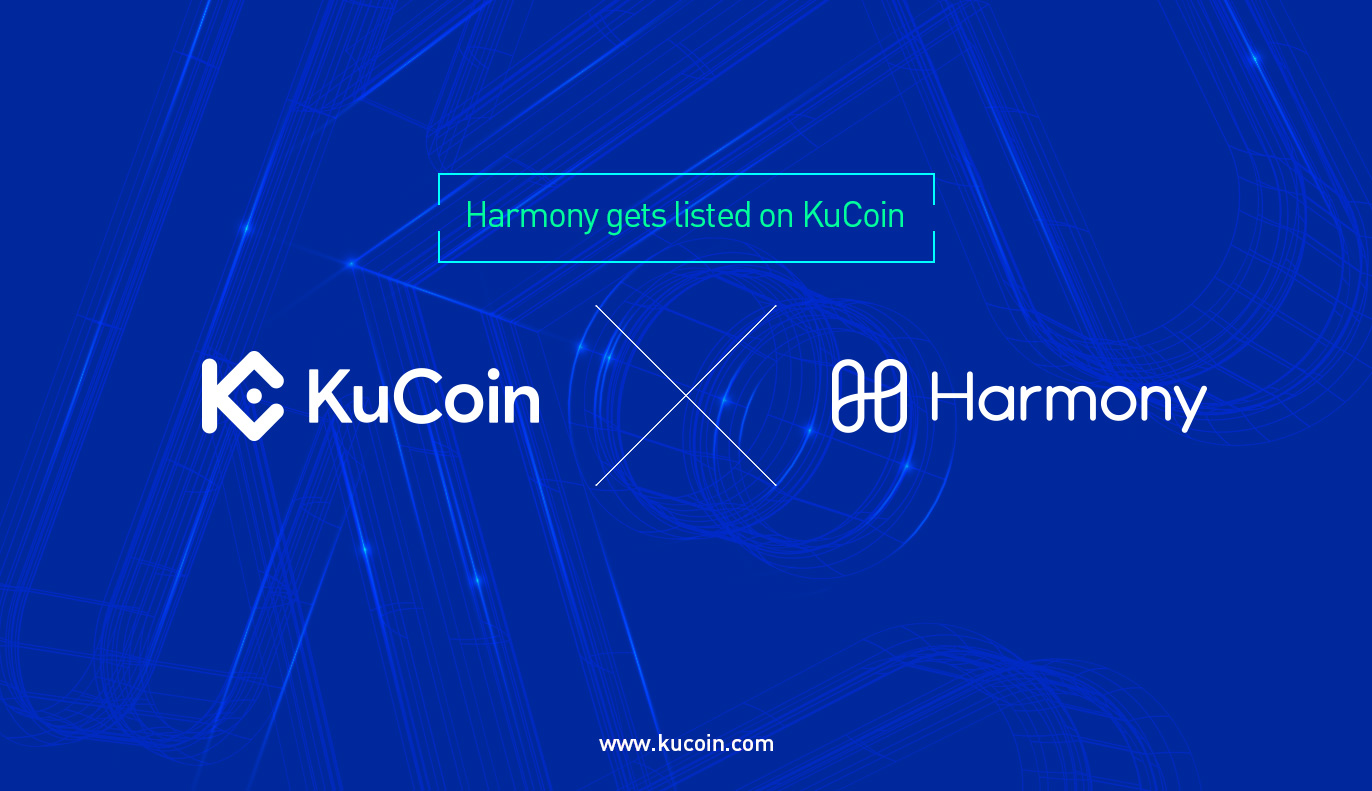 Harmony One, the deep sharded scalable blockchain built by a team of engineers from Google, Apple, Amazon, Facebook, Harvard and Stanford, has announced its launch on KuCoin exchange. The trading will start at 6pm (UTC+8), August 22nd and supported tradingpairs include ONE/BTC and ONE/USDT.
With over 5 million registered users from about 100 countries and regions, KuCoin, an IDG-backed crypto exchange, is often known for a wide range of tradable digital assets. By listing high quality blockchain projects, the platform aims to better meet investors' needs while provide enhanced liquidity of projects' token to worldwide base of users.
Garlam Won, Head of Marketing at Harmony One said, "We want to make $ONE available to everyone in the world, regardless of their country, race or gender. And having a global exchange like Kucoin as a launch partner will allow us to provide liquidity of $ONE without borders"
With the mainnet launched, Harmony is expanding its ecosystem out into the Non-Fungible Collectibles sector with its recent acquisition of Sequoia funded  digital collectible startup Quidd with Animoca Brands.  Quidd raised $13m in venture funding led by Sequoia to build a digital collectible mobile app. Today, Quidd has 325 brand licenses including Game of Thrones, Rick and Morty, and Marvel superheroes. Quidd has issued and sold over 2.1 billion individually-serialized digital collectibles, and generated over $10m in gross revenues from its community of digital collectors.
With a focus towards radical decentralization and fair economy, Harmony's recent initiative Pangaea onboarded 700 nodes  as a participant, making it the biggest game of stake ever played in the blockchain space.
Since launching the IEO on Binance, Harmony One has been expanding its liquidity through Bitmax as well as being oversubscribed by 12,000% on their recent launch on Gate.io. Harmony One has also been shortlisted by Coinbase as one of the 8 assets to be added to Coinbase.
About Harmony
Harmony is a fast and secure blockchain. Built by a team of engineers from Google, Apple, Amazon, Harvard and Stanford, Harmony helps businesses build marketplaces of fungible tokens (such as energy credits and loyalty points) and non-fungible assets (such as game collectibles and real estate). Harmony has a robust ecosystem building strategy focused on creating partnerships that drive adoption of the protocol. At scale, Harmony helps businesses tokenize their assets and incentivize user engagement.  For more information visit https://harmony.one/ or join Twitter or Telegram
Contact
Garlam Won
Harmony, Head of Marketing
About KuCoin
The KuCoin Exchange opened for cryptocurrency trading in September 2017 and enjoyed steady growth into 2018. The KuCoin Exchange puts a high priority on the quality of the projects listed based on a well-trained research department that scours the blockchain industry for the highest quality projects. KuCoin provides an exchange service for users to conduct digital asset transactions securely and efficiently. Over time, KuCoin aims to provide long-lasting, increased value to its more than five million registered users, in over 100 countries. In November 2018, 'The People's Exchange' officially partnered with IDG Capital and Matrix Partners.
eToroX Review: A Top Cryptocurrency Exchange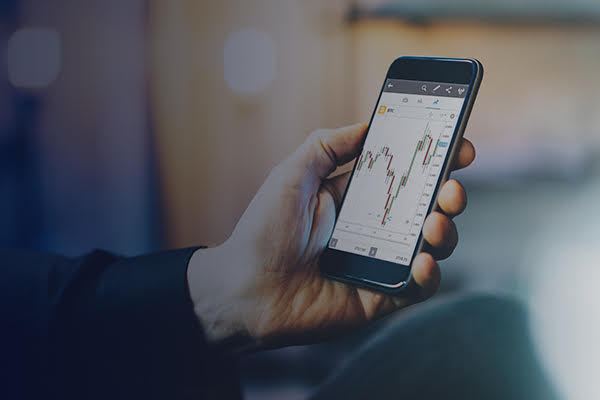 Blockchain continues to revolutionize various aspects of the financial sector by enabling new ways of doing business and carrying out transactions. Embedded in the principle of ledger technology is eToroX, which is increasingly changing the way people hold and transact a wide array of digital assets.
What is eToroX?
Developed by social trading and multi-asset brokerage firm eToro, eToroX is a cryptocurrency trading exchange. Regulated by the Gibraltar Financial Services, the digital asset-trading platform is one of the very few cryptocurrency exchanges in the market with a Digital Ledger Technology license.
The crypto-only exchange seeks to provide a reliable way of trading a wide array of cryptocurrencies as well as stablecoins. Some of the cryptocurrencies that the exchange supports include Bitcoin, Bitcoin Cash, Ethereum, Ripple, Litecoin, USDx Stablecoin EURx stablecoin and Stellar.
Integration of a web-based trading platform on the exchange makes it possible to trade cryptocurrencies the same way, as is the case with other mainstream financial securities. The trading platform also makes it possible to keep track of the order book, order depth charts as well as trading history. The exchange is also accessible on Android and iOS mobile app.
eToro Wallet
Available for both iOS and Android platforms, eToro Wallet provides a secure and reliable way of storing various digital assets. With the eToro wallet, you can:
Transfer crypto assets from the eToro Trading…
Playbetr: Bitcoin and Litecoin and Cryptocurrency Sportsbook and Casino

When it comes to online casinos, cryptocurrency, bitcoin and litecoin sportsbooks, www.playbetr.com is a premier site in the industry, offering only the best in gaming and entertainment. With more than 1,000 casino games of a wide variety, there's no reason for users to look elsewhere. Top-rated experiences and positive reviews all around have put Playbetr on the map, marking it as the best place to play. A quick look at their features will only help to solidify this ranking.
History
Seasoned vets of the cryptocurrency casino and sportsbook industry worked hard to develop Playbetr and get it to where it is today: the #1 licensed site. Because of their intuitive ideas and expertise, this group of professionals was able to bring together only the best of cryptocurrency, casinos, and sportsbooks to engage with their users on a heightened level.
With entertainment at the forefront, this pbr-based online casino and sportsbook is 100% cryptocurrency and is tied to U.S. dollars. This unique take on cryptocurrency eliminates the concern for the unstable market that online currency can sometimes bring about. With zero worries on the user's end, Playbetr makes it possible for them always to have an accurate view of their winnings with the ability to immediately withdraw them.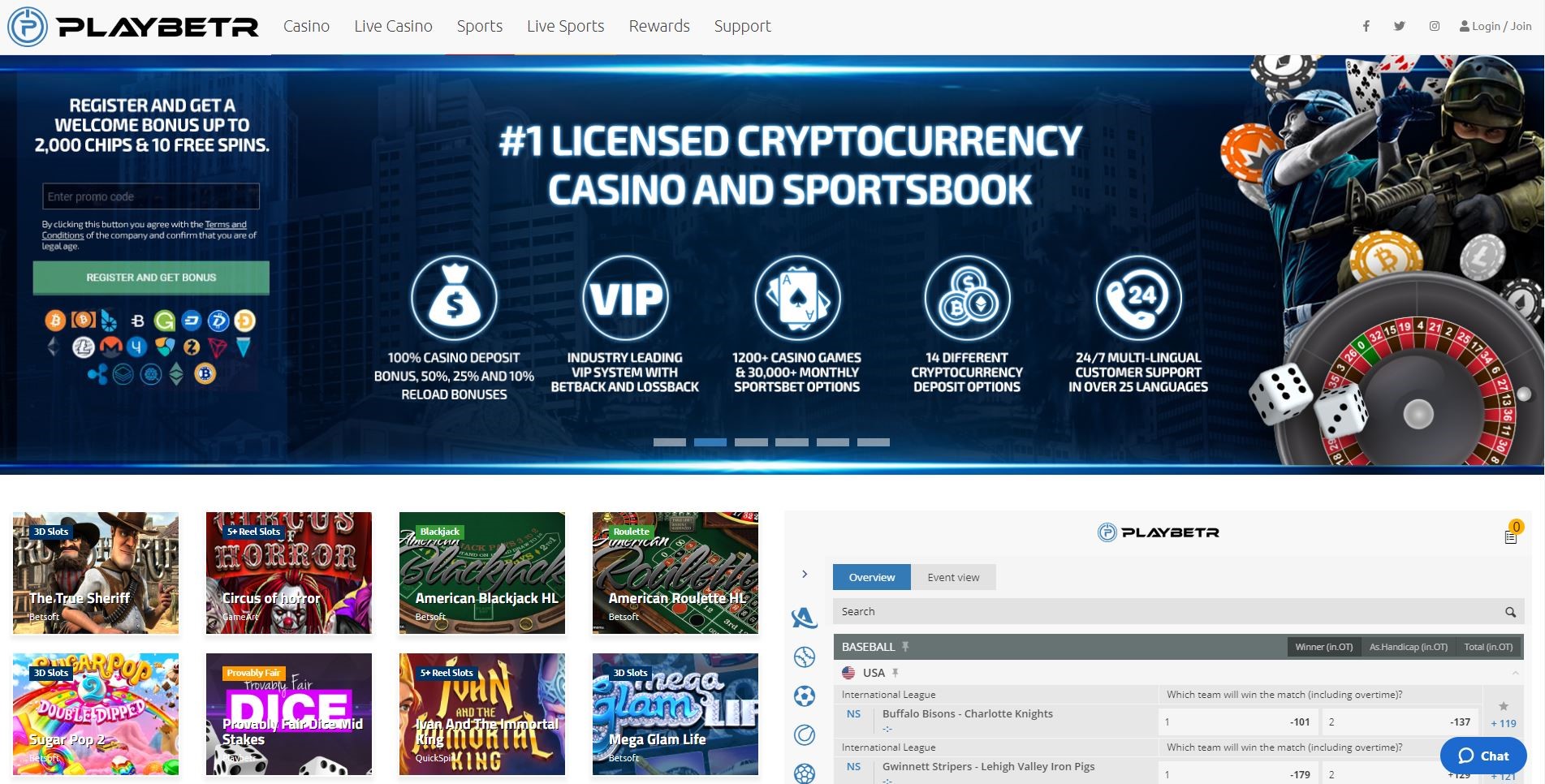 The Stability is Here: USD Tether Comes to 1xBit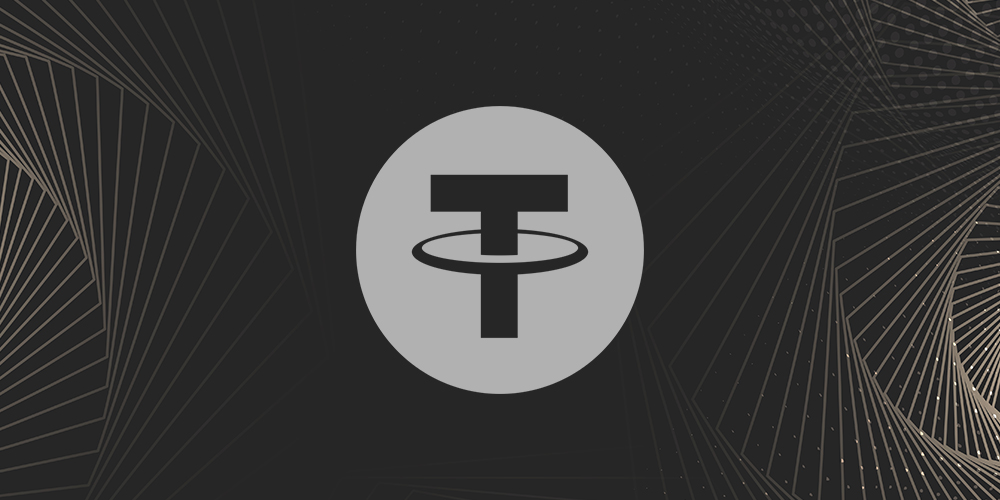 Cryptocurrencies have been stirring the interest of the general public for the last several years, mostly because of the wild price swings that yielded massive profits for the dextrous speculators. The unprecedented level of security, almost complete non-traceability, superior speed of transactions, and substantially lowers fees are among the factors that facilitated the embracement of cryptocurrencies by the millions around the globe.
But on the flip side, high volatility, inherent to digital currencies, has oftentimes dissuaded traditional investors, traders, and common users from entering the space. However, things have changed after the emergence of stablecoins, the type of cryptocurrencies explicitly designed to provide holders with a hedge against severe volatility, thanks to their direct binding to the so-called "stable" class of assets or commodities. Those assets come in the form of the traditional fiat currencies (USD, EUR, CNY) or the traded commodities (gold and other precious metals, crude oil, rubber). Over a short period of time, stablecoins became a cog in the crypto machine, with one coin currently dominating this niche.
USD Tether: stability amidst the total volatility
Similar to Bitcoin, the dominance of which has already surpassed the 70% mark, USD Tether (USDT) currently holds the upper hand among the peers. The idea concerning the issuance of a cryptocurrency that would be pegged to the US dollar, along with a basket of other traditional currencies, to provide…