Interview with Hazem Danny Al Nakib, Executive Advisor at Humaniq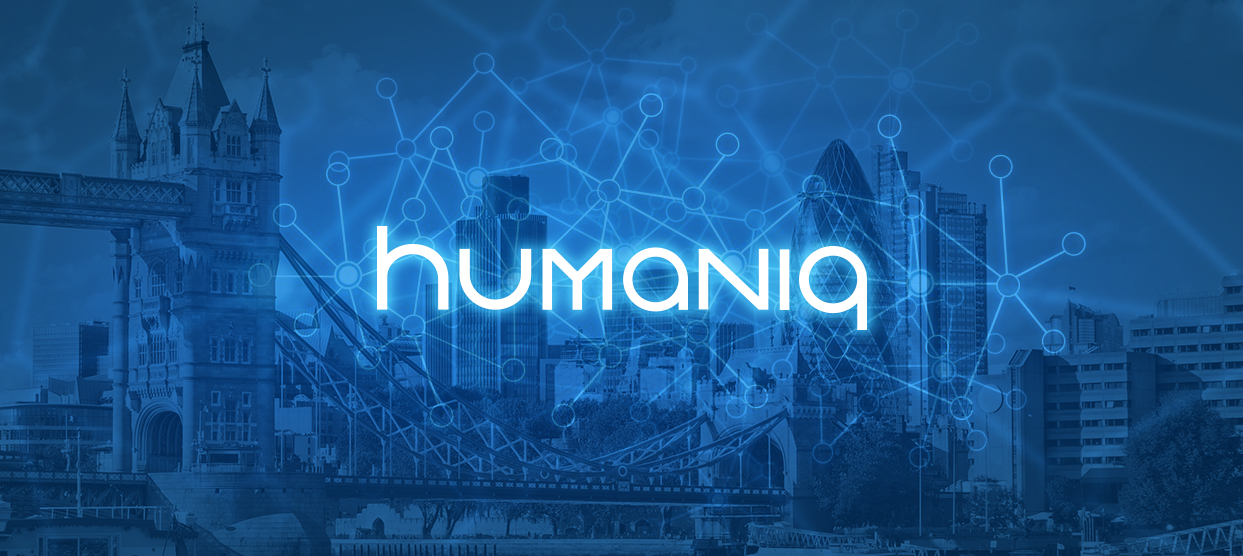 1. Can you provide an overview of the Humaniq project?
Humaniq is a platform aimed around financial inclusion which provides an array of social oriented services ranging from a blockchain-based wallet to messenger and group-chat functionalities. The application and the continuous rollout of functionalities are particularly targeting those who do not have bank accounts and have either been rejected from opening them or choose for other reasons not to have one. Humaniq leverages biometric technology in its mobile application which creates a digital ID for users. Our application and platform are built on a unique hybrid blockchain system which enables users to enjoy near free transfers to send and receive HMQ between the locations within which we are operating, which is currently 21 countries. Humaniq also provides security communication through our secure messenger with P2P encryption for file- sharing and transfers.
First and foremost, Humaniq's aim is to bring those without banking the opportunity to have options and choice to better be able to make certain decisions for themselves where and where aspects of their lives are at least slightly ameliorated. This support that we are providing in the form of digital transformation and financial alternatives ranges from diversifying an individual or household's income, building businesses, connectivity to other markets, or access to education. Recently, a new functionality within the application was introduced – Humaniq Stories which provides unique educational and informative content, and which can be processed in areas of low internet speed. The Humaniq team is also working on a fiat-to-HMQ solution which will help solve the cash-in cash-out issue. We are planning on launching a pilot of this in Uganda soon.
We are also planning to reach1 million app users by 2020 and are already approaching 400,000 downloads and hope to continue working as a team with our local stakeholders and contributing beneficially to the lives of many through providing additional choice, access, and opportunity.
2. What sets Humaniq apart from other "charity" cryptocurrencies?
 Humaniq is focused on leveraging emerging technologies and applying them to existing processes and problems that were either previously not possible or too costly. Our differentiating factors revolve heavily around how we are able to mobilize various stakeholders in support of financial inclusion, the speed with which we operate and roll out, but also the level of local buy-in we have achieved and continue to achieve based on the receptivity and involvement of many communities we operate in.
3. Which countries does Humaniq already have a presence in? What specifically do individuals have access to?
Currently the Humaniq application is offered in 21 African countries – Tanzania, Senegal, Zimbabwe, Rwanda, Kenya, Botswana, Ghana, Uganda, Cote d'Ivoire, South Africa, Zambia, Cameroon, Burkina Faso, Guinea, DRC, Sierra Leone, Burundi, Sudan, Liberia, Equatorial Guinea, Republic of the Congo. Users in these locations benefit from the application's current features which include a secure messenger with end-to-end encryption, bio-identification, live support chat, and a blockchain based wallet on a Hybrid Blockchain which allows Humaniq users to make small transfers with near-zero fees.
4. One of the key goals of Humaniq is to provide banking services to the unbanked. Can individuals who use traditional banking services use Humaniq?
We are not providing banking services per se, what we are in fact doing is providing an option to those who are unable to engage with traditional banking services. And in terms of who can use our application and its various functionalities, anyone in the 21 jurisdictions we currently cover and are operating in can access our mobile application.
5. How does Humaniq work for those who do not have access to mobile devices?
At present, only those with an Android device, including low-cost devices and an internet connection can use the Humaniq application within the 21 jurisdictions. However, those are two significant problems that we, along with many other organizations are looking to solve. We will find ourselves partnering with more organizations that are focused around solving those two issues so that we are able to cross-pollinate with them, share best practices and collaborate on initiatives. We are also exploring ways we may be able to venture into those two spaces and package such operating lines so that they are strategically beneficial to our users and to the organization, that they reflect the reality of individuals in the countries within which we operate, and provide real value given how it is structured as it will require the right partners and resource allocation. Time will tell if it is a good decision to begin providing phones for example which we have explored but it has not yet made sense until we have reached much more adoption.
6. Why the Humaniq Global Challenge? What do you expect to achieve through it?
Those companies, individuals, and startups that are driven by ameliorating the challenge of two-thirds of Africans not having access to banking services begin by acknowledging the need to draw on the needs and experiences of communities in Africa themselves and the differences between each and every community. It is not enough for entrepreneurs to generate business or social ideas from afar. Proposed new solutions can be perfect on paper, but only those founded on listening to the real needs of individuals in their target market on the ground will succeed. It is for this reason that Humaniq runs a 'global challenge' to facilitate the development of new financial inclusion solutions, which invites social entrepreneurs to submit proposals for blockchain-based solutions. The challenge involves selected developer teams meeting with local communities and other stakeholders who stand to benefit from new services in Kenya as well as to test and adapt their approach, business plans, and solutions.
Three projects were selected for the first Humaniq Challenge, which attracted a total of 450 entries, included a blockchain-based land registry project, a micro-loans system, and a remote-workplace application. The challenge winners went on a trip to Kenya as part of their efforts to build on the rapid take-up of mobile money across Kenya. The idea was to develop applications that make use of smartphones which are increasingly available in certain locations, leverage emerging technologies adequately and within a systems framework that is user-friendly, but that are also tangible in their application in how they would be beneficial and which problems they will be solving, specifically and tangibly.
Disclaimer: This article should not be taken as, and is not intended to provide, investment advice. Global Coin Report and/or its affiliates, employees, writers, and subcontractors are cryptocurrency investors and from time to time may or may not have holdings in some of the coins or tokens they cover. Please conduct your thorough research before investing in any cryptocurrency and read our full disclaimer.
How Cryptocurrencies Will Change Online Gambling in the Future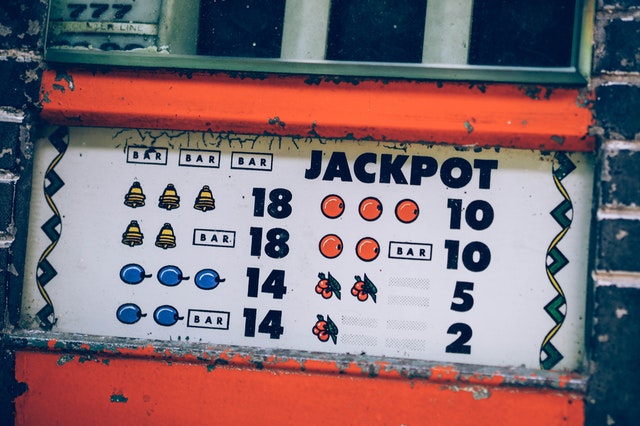 Anyone who has followed online gambling since the beginning can tell you that things don't stay the same for long. One of the reasons for this is that technology improves at such a ridiculously fast pace, and innovators in this industry are able to match up with those technological changes pretty quickly.
An innovation in technology that the Internet gambling industry has really learned from is cryptocurrency, with bitcoin in particular leading the way. We've seen it emerge as an alternative banking method, but it's going to change the industry as a whole in ways that people can't quite understand yet.
A Post-Legality Era
Something that has eluded online gambling since its inception is the idea of a global governing body. As it stands right now, each individual country (and smaller units of jurisdiction) have their own governing bodies that oversee in the industry. A lot of these laws are tied to banking laws, and that's where the legality of playing in bitcoin casinos becomes such an interesting topic.
In the present, we're seeing country-based regulatory bodies from places like Malta, Gibraltar and the United Kingdom start to work together and recognize each other's licenses more and more. That's taking serious steps towards having a global governing entity, and once that happens, the role of bitcoin is going to be even larger than it is now because it'll…
VOLUM (VLM) Announces Commencement of Token Generation Event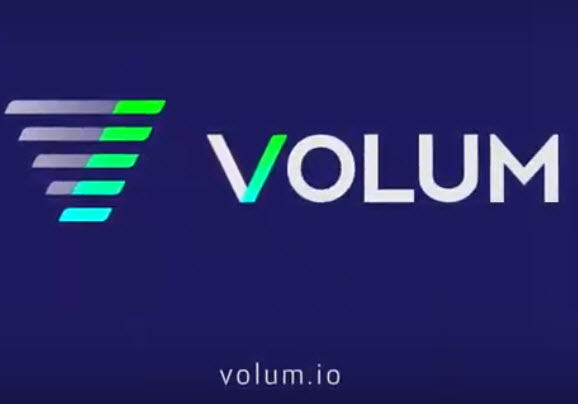 ESTONIA, May 4, 2019 – VOLUM (the "Company"), a multi-dimensional blockchain technology holding company, is thrilled to announce the commencement of the Volum (VLM) Token Generation Event ("TGE") beginning on Saturday, May 4. The VLM utility token is the native cryptocurrency powering the VOLUM supply chain and logistics management platform.
Driven by algorithmically intelligent software tailored to logistics and supply chain management, along with Internet-of-Things ("IoT") integrated functionality, and a backbone of hybrid public and consortium blockchain architecture, the platform is organized around the Volum (VLM) token. The VOLUM TGE will be managed by deploying ERC20 tokens on Ethereum Mainnet to maximize future access to cryptocurrency exchanges.
The VOLUM platform operates as a comprehensive control center for supply chain and logistics management operations. Companies who use this platform will be able to carry out a wide range of blockchain transactions including: Payments, Rewards, Purchase Orders, Legal Contracts, Regulatory Compliance, Taxation, Shipment Management, Letters of Origin, Customs Documents, Inputs/Outputs and Inventory Ordering, Delivery/Parcel Tracking, IoT Monitoring and Reporting, Big Data Analytics, and Inputs and End-Product Tracking/Traceability.
"The total addressable market for a blockchain-based supply chain solution is nearly $54 trillion globally, with the majority of the world's workers playing some part of this equation" noted Arnaldo A. Detrés, CEO of Bengala Technologies, LLC, the principle blockchain developer working to build the VOLUM platform. "However, blockchain solutions have been unable to…
How to Secure Yourself in Relation to Bitcoin: Top VPN Services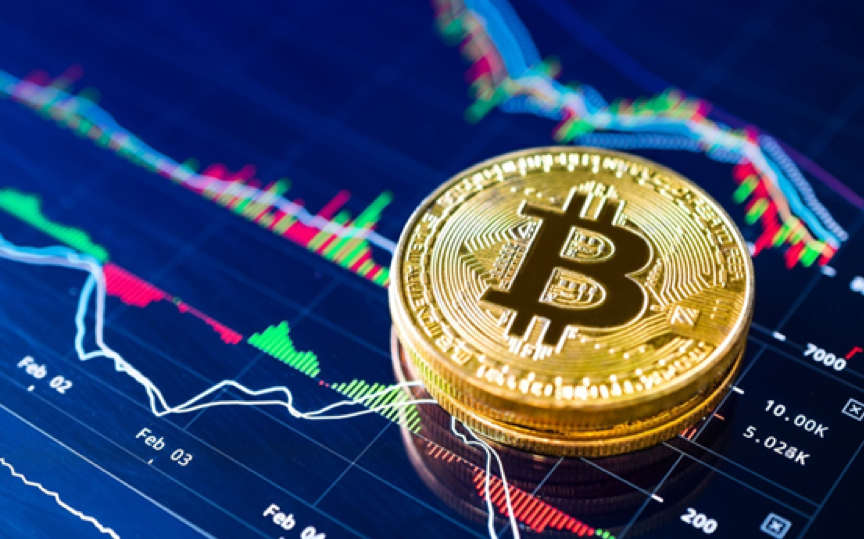 Nowadays, more frequently people opt to use cryptocurrency such as Bitcoin while dealing with financial transactions for its convenience, so its increasing prevalence isn't round-of-the-mill phenomenon but still, its users need to create fully protected cooltechzone to secure their data.
Recently, a great abundance of VPNs have started to accept it as a way of payment and it definitely makes sense: one buys VPN to retain anonymity on the Web, so why not to use the privacy-focused payment method? Paying for a VPN service with Bitcoins or any other cryptocurrency secures personal data from curious eyes leaving no traces.
What is a VPN?
Virtual Private Network (VPN) is generally presented by the group of linked to each other computers via the Internet. VPN boosts protection and provides a high level of anonymity to all types of Internet connections.
Security
While the connection to the ordinary Wi-Fi networks, a user usually gets access to the Internet directly, thus he becomes vulnerable to the hackers and the malware attempting to steal his personal data. On the other hand, applying VPN one transmits and gets data in encrypted form which makes it protected.
Anonymity
Generally, isn't hard to trace an Ip-address of any user and to identify his location with sufficient accuracy. With the help of VPN, the attacker will only get the address of the removed computer. Undoubtedly, the safeguard…