Here's What Really Matters About The Latest Ripple (XRP) News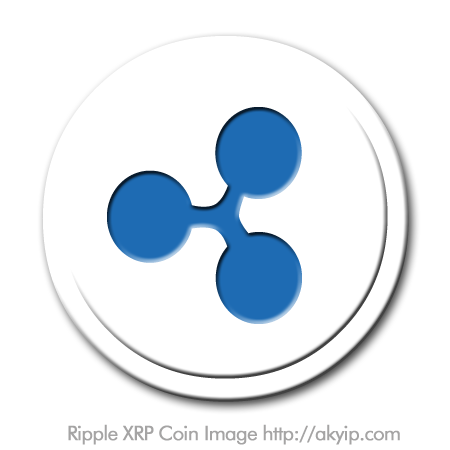 As part of this analysis on Wednesday, we pointed out why we felt that Ripple (XRP) wouldn't fall too much farther its then-current pricing.
At the time, the coin was trading in and around $1.80 a piece having crashed from highs of more than $3.20 and sentiment surrounding near-term prospects was considerably weakened. However, we pointed out that a large portion of the price decline was rooted in the exclusion of South Korean exchange pricing in CoinMarketCap's listing calculations (perhaps accounting for as much as 30% of the dip) and that the only reason XRP had fallen further was that markets misinterpreted this decline as being fundamentally driven.
Then, around 24 hours after we put forward our thesis, Ripple made a major announcement.
The company reported that Moneygram International Inc (NASDAQ: MGI) would be trialing its payment network, xRapid, and that, in line with this pilot program, would adopt XRP as a settlement currency tied into the network.
Many of the major news outlets have covered the development so we won't go into too much detail as to exactly what the agreement involves here.
What we will do, however, is point out something that much of the coverage surrounding this news is ignoring – something that dramatically strengthens a long-term bull thesis for XRP in this market.
What are we talking about?
Well, to a degree, we've already mentioned it.
Moneygram is going to be using XRP as the exchange asset that integrates with the network. The importance of this decision cannot be understated. If you were to ask anybody with a knowledge of the space and, in particular, the Ripple protocol, they would tell you that the primary bearish argument for long-term XRP weakness is based around the failure of financial institutions and big banks adopting XRP specifically as their exchange asset of choice to support the xRapid network.
In other words, while many of the big names that Ripple is rumored to already be working with (Citi, BoA, etc.), might integrate the company's network into its operations, this doesn't necessarily mean said institutions will also adopt XRP. If this is the case, the only real use case for XRP would be to cover tiny transaction fees and, in turn, there wouldn't be too much by way of upside support on long-term price gains.
Basically, the bearish argument is that the success of the xRapid network and the XRP cryptocurrency are uncoupled from one another.
What the latest MoneyGram decision has shown, however, is that these companies are leaning towards adopting both xRapid and XRP, given that the two technologies are designed to work seamlessly within one another and, in turn, that this is advantageous (from a whole host of different perspectives) as far as streamlined integration is concerned.
This move has voided the primary bearish argument for long-term XRP valuation and, in turn, should serve to provide a substantial support level from which Ripple and XRP can appreciate further as 2018 matures and the company's ongoing pilot programs move from test to commercial execution.
Of course, there is still some way to go.
As mentioned, many of the major partnerships are still in the pilot phase and there is no confirmation that these will filter through to commercial deals. Additionally, while MoneyGram has decided to adopt XRP, some of the major financial institutions currently testing out product may opt to develop their own cryptocurrency in place of XRP adoption.
With that said, however, this development at least shows some willingness to take the whole package (something that Ripple has been saying it thinks will happen all along) and it's a major step forward for both the company and XRP holders.
We'll be watching the pilots for any news that supports our long-term bullish bias.
We will be updating our subscribers as soon as we know more. For the latest on XRP, sign up below!
Disclaimer: This article should not be taken as, and is not intended to provide, investment advice. Please conduct your own thorough research before investing in any cryptocurrency.
---
Image courtesy of Ripple
How to Turn the Upcoming Crypto Bull Run to Your Advantage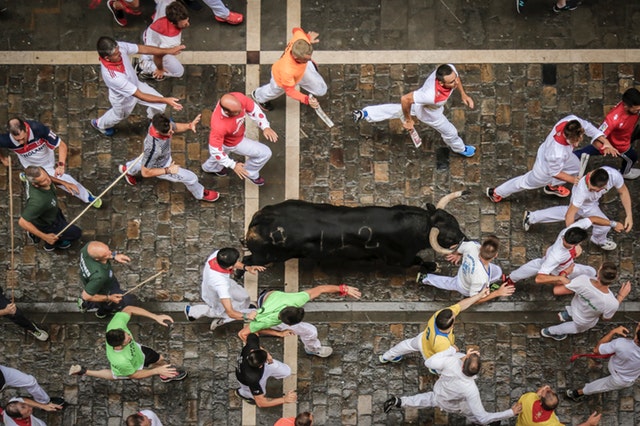 Bull runs are back, and as the crypto market sees strong recovery with each passing month — new ones are likely to keep coming in the foreseeable future. With that in mind, there is a lot of profit to be made for those who know how to exploit the current situation. Particularly when it comes to exploiting the future that analysts are almost sure is about to arrive.
It is no secret that many had lost massive amounts of money due to the 2018 crypto winter when bears were roaming the crypto space, and prices were constantly in the red. Bitcoin itself dropped from $20,000 to $3,100 within a single year.
Now, however, BTC is back on track, climbing from $3,200 to its current $8,500. In fact, the largest coin is likely to keep going up, with occasional minor corrections. A similar situation was seen back in 2017, although there are quite a few differences this time. For example, most experienced investors do not trust altcoins and ICOs as much as they used to. These trends were proven to be way too risky, and the chances are that investors will risk losing much more than they might gain.
With that in mind, one of the biggest questions that traders are asking right now is whether or not it is possible to make major profits in the crypto market…
MGO Token Could Surge After New Payment API Release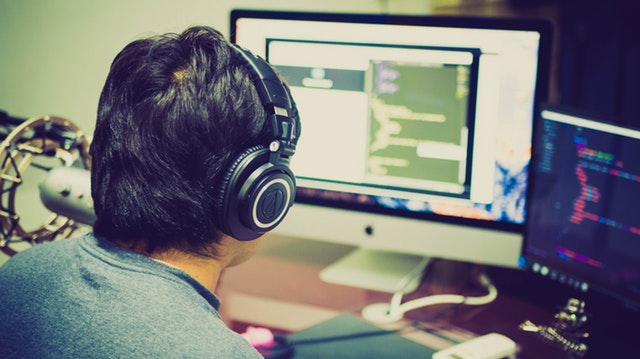 Although February delivered a brief glimmer of hope to crypto traders after BTC surged above 4,000, the euphoria was short-lived.  It appears as though the bear is here to stay for at least the foreseeable future.  Despite the challenging times, there are projects that continue to deliver in the face of adversity.  One very promising company that I have covered before is MobileGo (MGO).
Introduction to MGO Token
MGO is a smart token that could usher in a new era in the gaming industry.  The token's purpose is to gamify the eSport platform and incentivize gamers for loyalty and participating through rewards.  The team at MobileGo continues to work on establishing strategic partnerships and alliances (such as with Xsolla), expanding its global reach, and making games available to everyone around the world.
The token has several inherent benefits.  For gamers, it will help facilitate peer-to-peer match play and decentralized tournaments, serving both as a match reward and an entrance fee.  Additionally, MGO token owners will have an opportunity to generate additional discounts good toward purchasing in-game content.
Game publishers and developers will also reap the benefits of the MGO token.  Game publishers have the option to be paid in MGO, which has several major advantages of traditional FIAT, including the speed of processing payment requests.
Team Just Released a New Payment API for Developers
One of the things…
Lost Money When BTC Plunged? Here is How I Earned Back!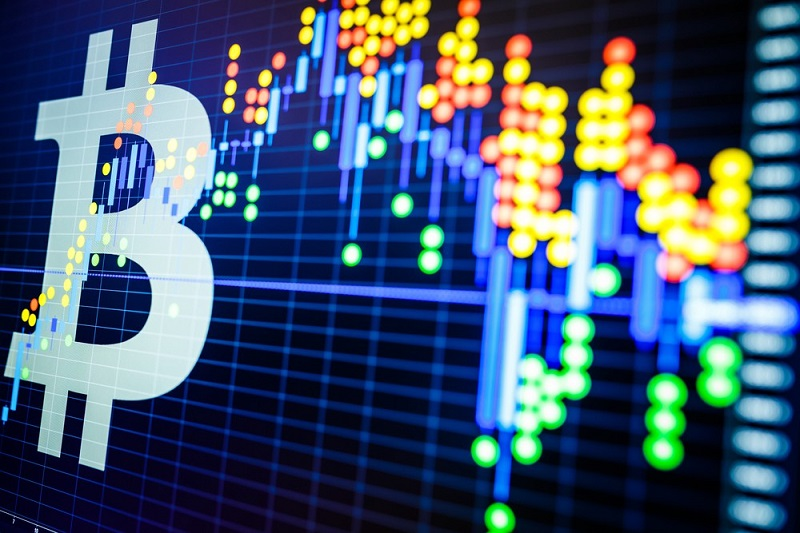 Bitcoin has keep downtrend for 13 months since the last bullish market in December 2017. Price has found support at the $3,600 area, though, and a pullback is taking place. Speculators, who want to make great profits on the BTC investment in a short period, have their funds locked up in the BTC spot market.
Investors worldwide are increasingly opting for BTC futures contract. Compared to the spot market, BTC futures trading can be an advantage for investors since it is a fast and cost-effective way to hedge BTC spot trades. With the price of BTC fluctuates repeatedly, BTC futures trading is much better for investors to profit from the price movements. And the leverage also allows investors to control a large contract value with a relatively small amount of BTC hold.
How to Trade Bitcoin Futures Perpetual Contract in Bexplus?
Bexplus is a promising Bitcoin futures exchange, providing BTC, ETH and LTC perpetual futures with up to 100x leverage. Different from the weekly or quarterly cycle which has expiration, perpetual futures enables traders to end the contract anytime at any price they want. And they can trade both sides of the market, i.e. getting long when they predict the BTC may rise or going short assuming the price may come down in short or medium-term in the future. 100x leverage can seem risky, but when used properly…