Here's What Really Matters About The Latest Ripple (XRP) News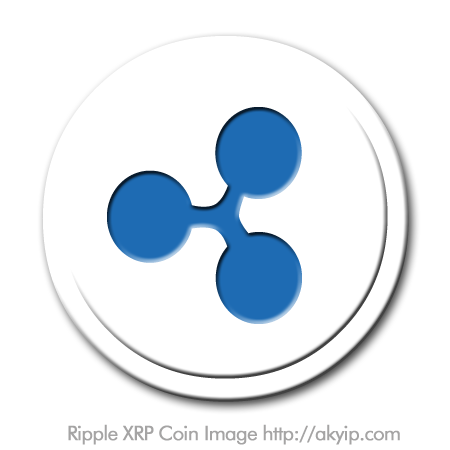 As part of this analysis on Wednesday, we pointed out why we felt that Ripple (XRP) wouldn't fall too much farther its then-current pricing.
At the time, the coin was trading in and around $1.80 a piece having crashed from highs of more than $3.20 and sentiment surrounding near-term prospects was considerably weakened. However, we pointed out that a large portion of the price decline was rooted in the exclusion of South Korean exchange pricing in CoinMarketCap's listing calculations (perhaps accounting for as much as 30% of the dip) and that the only reason XRP had fallen further was that markets misinterpreted this decline as being fundamentally driven.
Then, around 24 hours after we put forward our thesis, Ripple made a major announcement.
The company reported that Moneygram International Inc (NASDAQ: MGI) would be trialing its payment network, xRapid, and that, in line with this pilot program, would adopt XRP as a settlement currency tied into the network.
Many of the major news outlets have covered the development so we won't go into too much detail as to exactly what the agreement involves here.
What we will do, however, is point out something that much of the coverage surrounding this news is ignoring – something that dramatically strengthens a long-term bull thesis for XRP in this market.
What are we talking about?
Well, to a degree, we've already mentioned it.
Moneygram is going to be using XRP as the exchange asset that integrates with the network. The importance of this decision cannot be understated. If you were to ask anybody with a knowledge of the space and, in particular, the Ripple protocol, they would tell you that the primary bearish argument for long-term XRP weakness is based around the failure of financial institutions and big banks adopting XRP specifically as their exchange asset of choice to support the xRapid network.
In other words, while many of the big names that Ripple is rumored to already be working with (Citi, BoA, etc.), might integrate the company's network into its operations, this doesn't necessarily mean said institutions will also adopt XRP. If this is the case, the only real use case for XRP would be to cover tiny transaction fees and, in turn, there wouldn't be too much by way of upside support on long-term price gains.
Basically, the bearish argument is that the success of the xRapid network and the XRP cryptocurrency are uncoupled from one another.
What the latest MoneyGram decision has shown, however, is that these companies are leaning towards adopting both xRapid and XRP, given that the two technologies are designed to work seamlessly within one another and, in turn, that this is advantageous (from a whole host of different perspectives) as far as streamlined integration is concerned.
This move has voided the primary bearish argument for long-term XRP valuation and, in turn, should serve to provide a substantial support level from which Ripple and XRP can appreciate further as 2018 matures and the company's ongoing pilot programs move from test to commercial execution.
Of course, there is still some way to go.
As mentioned, many of the major partnerships are still in the pilot phase and there is no confirmation that these will filter through to commercial deals. Additionally, while MoneyGram has decided to adopt XRP, some of the major financial institutions currently testing out product may opt to develop their own cryptocurrency in place of XRP adoption.
With that said, however, this development at least shows some willingness to take the whole package (something that Ripple has been saying it thinks will happen all along) and it's a major step forward for both the company and XRP holders.
We'll be watching the pilots for any news that supports our long-term bullish bias.
We will be updating our subscribers as soon as we know more. For the latest on XRP, sign up below!
Disclaimer: This article should not be taken as, and is not intended to provide, investment advice. Please conduct your own thorough research before investing in any cryptocurrency.
---
Image courtesy of Ripple
FOTON Bank Is Launching An All-in-One Crypto Banking Service to Process up to 500 Transactions per Second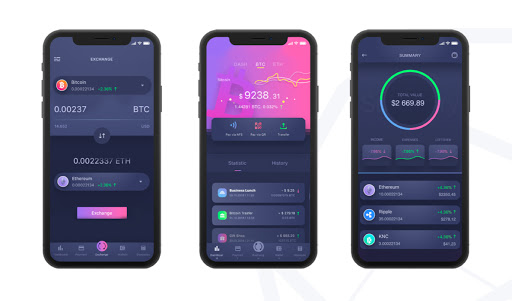 The decentralized FOTON project is launching its next-generation crypto-bank ecosystem to stimulate and facilitate the use of cryptocurrency payments worldwide, as stated in the official press release published by the company.
The statement issued by the FOTON project on December 3, referred to the launch of a decentralized crypto-bank designed for multi-currency transactions featuring a built-in fiat and cryptocurrency exchange system and instant contactless payments for goods and services worldwide. The system is intended to become a stable and flexible ecosystem that will enhance scalability for services related to financial assets, exchange solutions, cards, accounting, and business/customer services.
The technology being employed in the design of the ecosystem was specifically created to tackle some of the most critical issues facing the modern banking system, as well as the widespread adoption and application of cryptocurrencies in routine business transactions. The issues the FOTON project's ecosystem seeks to solve include overregulation, bureaucracy, centralization, system faults, volatility, legal constraints and complications related to practical use.
"We are creating the ecosystem that will prove to be the impetus and basis the crypto market needs to make the effective transition to becoming the next global banking system," as stated by Andrey Pashkevich, CEO and Co-founder of FOTON.

"The time to buy is when there's blood on the streets" – Baron Rothschild
You have probably heard these stories, but let me explain why they are as important today as they were 100 years ago when first spoken. Not only that, it is just as relevant today. A bit of a background first.
Napoleon was at war with England. The Battle of Waterloo, it was England's last chance to save itself, and remain as England. Baron Rothschild was standing at his post in the London stock exchange. If England wins, the market will rally, if Napoleon wins, it will go to shit. Baron Rothschild sends his private messenger to Waterloo and demands that he return to him and report who won the war.
His messenger does so and makes it in time before the public knows anything. England had won the Battle of Waterloo.  At his stand on the exchange, what does Barron do? You would think buy up stocks right? Nope, Baron starts to sell, at first slowly, and then faster. The other brokers on the floor watch what Rothschild is doing and think "Baron knows something, we lost, start selling". Now, the brokers on the exchange begin selling in a frenzy. In the midst of all this, Baron begins placing buy orders at the bottom of the market through other brokers who do not know…
Crypto Users' Search For a Good Bitcoin Blender Stops With Bestmixer.IO
At first glance, it might seem easy to find a good bitcoin blender that guarantees your anonymity and is secure. There are after all a number of big bitcoin mixers on the market, so how different can their services really be?
If that's what you're thinking, beware. All bitcoin blenders claim to have anonymous transactions – that is after all the main reason why anyone would want to use these services. This claim was however always difficult to test. How does one go about to check if these promises are indeed true?
This was the case until BestMixer.io appeared on the scene. Unlike previous bitcoin anonymization services, BestMixer.io features complete, verifiable anonymization for bitcoin. Releasing a utility named the Coin Anonymization Event (CAE) check, BestMixer.io not only proved that their bitcoin transactions could not be traced, but also showed that those of their competition could be. With this bold move, BestMixer.io not only demonstrated that they are a good bitcoin blender, but one could argue that they are the best. Even though those services that were exposed as not being anonymous have in the meantime changed their systems to prevent the CAE-check from revealing transaction detail, would you really be happy to trust them again?
BestMixer.io mixes not only Bitcoin, but also other leading cryptocurrencies including Bitcoin cash, Ethereum, Litecoin and Bitcoin SV.