The Horror Trail leads you to €50,000 and a trip for two to Bali!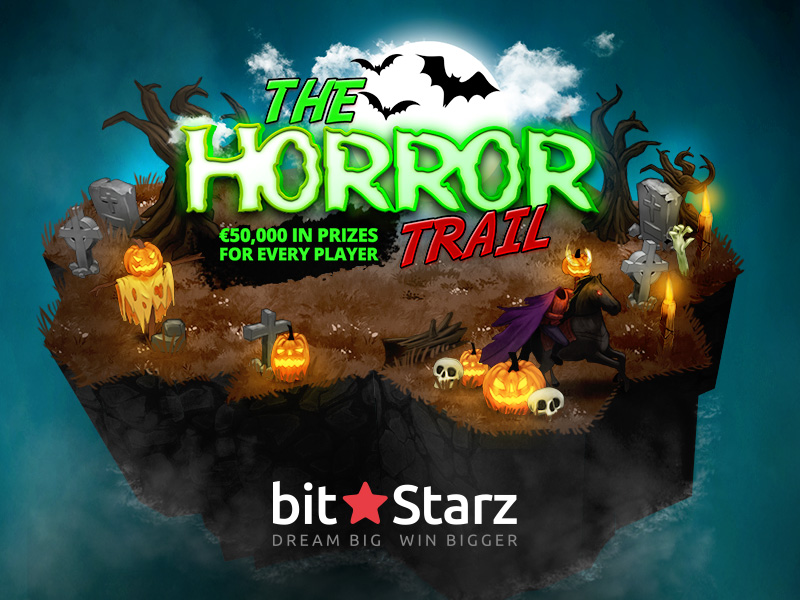 Fears and frights creep around every Halloween, but BitStarz Casino is bringing you something extra that goes bump in the night this year. Today we're launching The Horror Trail, a new promotion that's loaded with twists, turns, and top prizes!
2018 has been a crazy year at BitStarz, as we've already brought you Expedition Atlantis, Fantasy Adventure, Treasure Island Adventure, and Journey to Russia – but the best is yet to come. The Horror Trail ramps up the action with the ultimate trick or treat adventure.
Much like our previous smash hit promotions, we're giving you more than just the feel-good factor to play for. As you battle your way across 40 levels, you'll find yourself in the hunt for a luxury trip for two to Bali. It's been called the jewel of Indonesia, with Bali being one of the most jaw-dropping holiday destinations in the world – now you have the chance to see it firsthand.
We know that our players love cold, hard cash, which is why we're bringing back the prize that everyone is talking about. Our individual €50,000 prize pools have the online casino world buzzing with excitement, so as you walk down The Horror Trail you can face the frights with plenty of fast cash. Free spins, bonuses, and real money wins, every player can enjoy a stacked €50,000 individual prize pool that isn't short on thrills.
Since 2014, we've been tearing up the rulebook when it comes to online casino play, pushing past tradition to present players with the freshest gaming action around. Helping us remain a cut above the competition, we give players more than 1600 games, lighting fast 10-minute cash outs, and – as you probably know – bank-busting promotions. BitStarz is red hot in 2018 and it's safe to say that The Horror Trail is going to give you goosebumps.
If you're not a BitStarz member already it's time to get involved, as when you join today not only will you be able to automatically entered into The Horror Trail, but you can also get your hands on a mouthwatering welcome bonus. 20 no deposit free spins, 180 standard free spins, and up to 5 BTC/€500 in bonus funds, what more could you ask for?
The Horror Trail has arrived, will you be brave enough to bag the cash and a trip to Bali?
For more information about The Horror Trail, along with everything else BitStarz has to offer, please contact Srdjan Kapor at srdjan.kapor@bitstarz.com.
Press contact:
Srdjan Kapor
Marketing Manager
Crypto Venture UpStake is Redefining the Industry with a Proof-of-Burn Stable Coin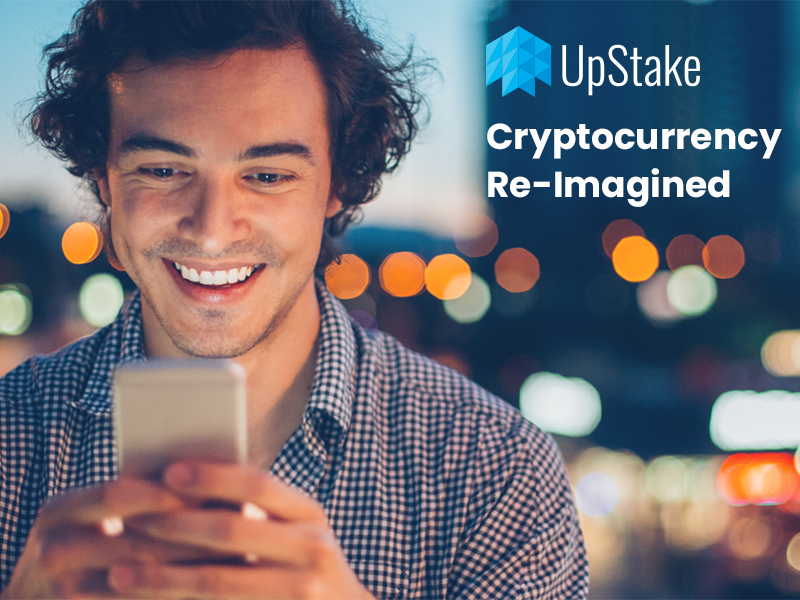 UpStake, an exciting cryptocurrency project officially launched last year, is all set to take the global crypto community by storm. Unlike hundreds of crypto ventures that fail to make any impression, UpStake is dedicated to delivering a stable digital currency that will pave the way for mass adoption around the world.
London, UK – Jan 16, 2019
London-based crypto startup UpStake is well on its way to revolutionising the global cryptocurrency industry by eliminating many of the limitations that have stifled growth for years. Launched in 2018, this promising initiative is focused on ensuring mass adoption of cryptocurrency by providing a usable, stable form of digital currency to the crypto and blockchain communities across the globe.
This proposed blockchain ecosystem is built around UpStake tokens (UPS), the platform's proprietary token. UpStake asserts that these tokens have been designed to increase in value over time, and set the stage to build great products and services which result in better user experiences.
In order to ensure continuous increase in value of UPS over time, UpStake has built a Proof-of-Burn model that burns a certain percentage of tokens sold through their exchange.  This model helps create the value that contributes to the ever-growing price point of the token. It not only enables the token price to…
How Online Casinos Can Adapt to the Growth of Cryptocurrency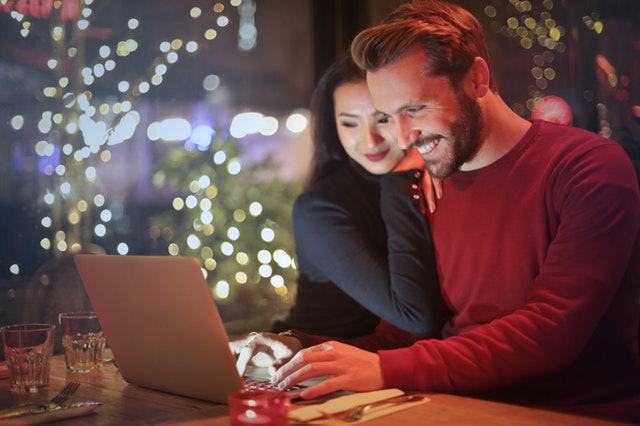 The growth of cryptocurrency is difficult to ignore and industries are having to adapt in order to facilitate all of the people who want to buy goods and services with crypto coins. Multiple coins are on the rise, helping cryptocurrency's star rise. Bitcoin's price is back above $4,000 and it is joined by other coins like Ethereum, which makes use of the Ether blockchain.
But accepting cryptocurrency – or appealing to crypto users – isn't as easy as just tailoring your marketing strategy. Other steps need to be taken and we've detailed a handful of these below.
Increased Safety and Security Measures
Online casinos are already very good at ensuring that customers and their data (including personal information and payment details) are kept secure. Some of the existing online safety measures employed by online casinos include HTTPS and SSL, which means that any information passed between you and the online casino will be encrypted and difficult for malicious agents to gain access to. Leading casinos are also certified by…
Lite.IM Dethrones Facebook After Integrating Crypto Wallet With Popular Messaging Platforms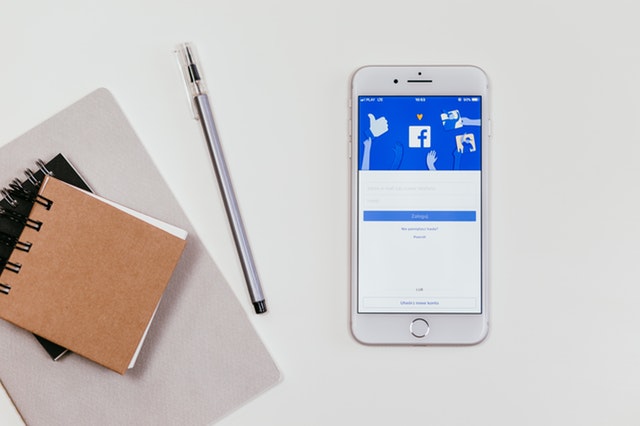 With the crypto markets in turmoil, especially after news about a potential hack at Cryptopia, traders and investors need to turn their attention away from day trading.  Instead, crypto traders really need to think long-term and identify projects that are sure to win in the long-term.  In particular, one crypto company is making major headlines after winning an all-important technology battle against the mighty Facebook.  That company is Zulu Republic (ZTX).
Zulu Republic Develops Lite.IM
Zulu Republic is an ecosystem of blockchain tools and platforms, designed as a place where people, businesses, and organizations can thrive on their own terms.  And indeed, Zulu Republic has hit a grand slam with their development of Lite.IM.
Lite.IM is a crypto wallet that has been integrated with several of the most popular messaging platforms such as Facebook Messenger and Telegram.  In addition, users in the U.S. and Canada can also exchange and manage crypto balances through SMS.  Although not all cryptocurrencies are available, the team has selected four of the most popular currencies which include Litecoin (LTC), Ethereum (ETH), Bitcoin (BTC), and the native currency of Zulu Republic (ZTX).
Telegram and Facebook Messenger are extremely popular platforms.  But, potentially even more exciting news, is that the Lite.IM team plan to announce WhatsApp integration in the next 1-2 weeks.  There is a reason why Facebook acquired WhatsApp in 2014, for…