The Man Behind ICO Services, Inc. Advocates for Transparency and Community Building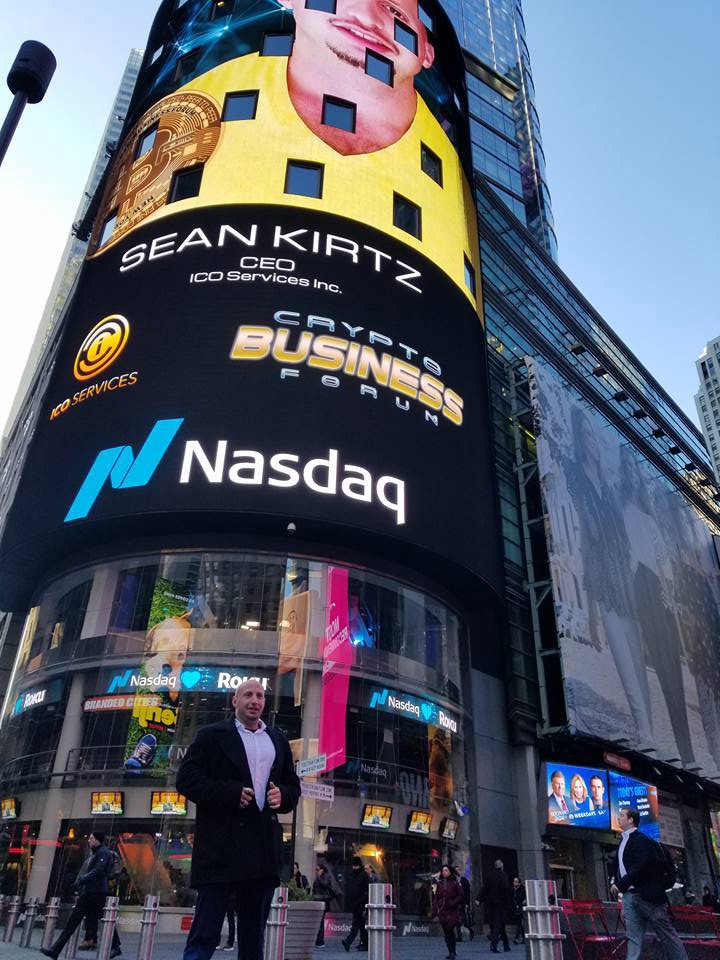 An Interview from Sean Kirtz from San Juan, Puerto Rico.
Sean Kirtz is an intelligent man with an insatiable appetite for success, especially in the digital currency space via ICOs. The concept recently emerged as a tool for crowdfunding projects in the Cryptocurrency and Blockchain Industries. "ICOs have a huge upside potential," says Kirtz, from his rented loft apartment on Ponce De Leon. "But the market will take a hit with regulations, before it bounces back and we begin to see massive growth."
At Concha Renaissance San Juan Resort which hosted the 5th annual CoinAgenda Conference, Kirtz met with over two dozen ICOs and investors. With beautiful views of the ocean and an entire week dedicated for blockchain funds, companies and high net-worth individuals, market insights and opportunities abroad remain strong, observed Kirtz. "The demand for ICO Services will continue to rise even when regulations are in place."
ICO Initiation.
The 33-year-old native of Youngstown, Ohio began with cryptocurrency when his friend challenged him to do his own research on Google. "I was mad that he didn't tell me everything," on what to look for and where, says Kirtz. "There was not enough information in this space."
In 2016, he started the Facebook group "Crypto Day Traders," to close the education gap. From 200 to over 30,000 members in six months, Kirtz gained enough confidence to leverage his investor relationships with Clout Network the information hub for digital currency investing. "We launched a pre-ICO, and it was amazing until my partner backed out," he says, on raising $2.5 Million for the Clout token which was worth $1.
Like many early crypto enthusiasts turned fund managers and consultants, Kirtz encountered legal issues. "The co-founder tried to blackmail me for funds, reporting the company was a scam." Kirtz's team shrunk to three employees (he started with twenty), with mainly legal staying on board.
Pivoting.
Determined to save the team, Kirtz made a strategic partnership with a seperate company he founded called ICO Services Inc. As the consulting arm for CLOUT, Kirtz pulls ICO clients and uses 25% of the profits to airdrop to token holders, and another 25% to cover operational costs.
Kirtz manages 5–6 projects at a time, and is scheduled to raise $260 million between ICOs. With focus on creative smart contracts, community engagement and marketing, the activity will only increase predicts Kirtz.
ICO Services Inc offers various services to deliver clients greater transparency. Multiple escrow service providers including TMF ensure that both buyers and sellers of say, Bitcoin are protected. Multi-signature wallets ensure multiple parties are disclosed during the transaction ensuring additional layers of security. Account systems with the option of hiring employees for the portfolio companies ensure compliance.
Equally important are community building and branding. "Typically, our clients have 5–10,000 users in Telegram," the encrypted app adored by cryptocurrency and blockchain enthusiasts and investors, says Kirtz. The numbers are greater on Facebook: 20–50,000 total users. From these groups, advisers are selected and placed in exclusive telegram groups that have members with over $1 Million of digital currency investments. The benefit of being in the group is that "we can raise for example, $30 Million in 20 minutes," announces Kirtz.
Global trends and the future.
As more regulations are implemented in the United States, Kirtz anticipates that more companies will launch security tokens. "We will see more volume," and competition in this space, he says reflecting on the 30–40 ICOs that are launching at any given time. "Check ICOSchedule or CoinSchedule," he says.
Kirtz reflects on the underlying technology. "The Bitcoin blockchain is not scalable unless lighting network is efficient. If not, there will be other technology like hashgragh to replace the blockchain." The technologies' ability to create community and brand awareness will determine strength in the marketplace. "We create good websites and so does everyone else," says Kirtz, half-jokingly reflecting on his true value proposition of smart contracts functionality that speaks to investors.
Keeping the Balance.
Kirtz lives in Boca Raton. "I practice hot yoga," to keep a balanced life, says Kirtz who doesn't market his services. "People find me on LinkedIn, where I have a group of over 15,000," says Kirtz, as he prepares a trip to Asia. "More people are becoming educated, and that is good. They demand greater transparency."
Hear Kirtz speak at NASDAQ: Nasdaq Business Forum. Monday, March 26th. Topic: Transition from utility to security token to provide liquidity for equity.
Kirtz is looking to invest in companies with good value since more publicly traded companies will be interested in launching security tokens. Email for more info: info@ICOServicesinc.com.
Win a Zero Gravity Experience and €50,000 in BitStarz Space Level Up Adventure!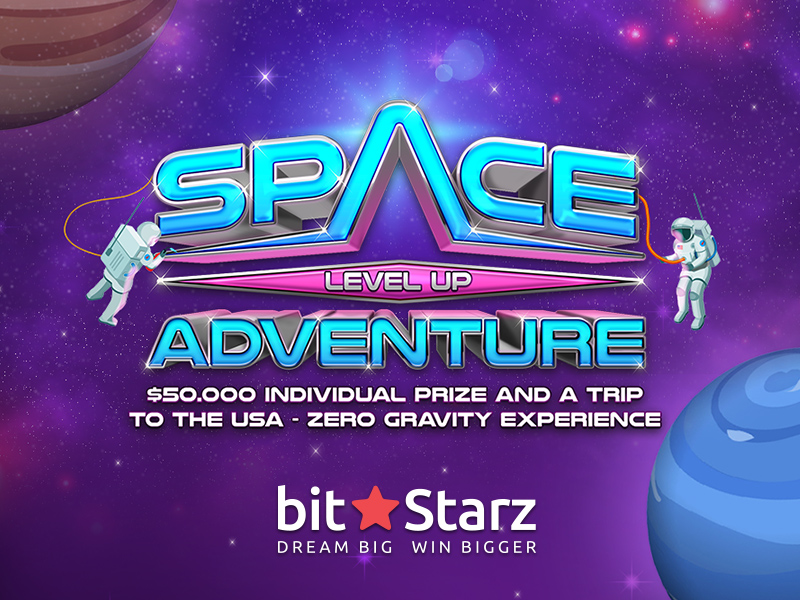 In a galaxy far, far away, there was an online casino like no other. Giving players a chance to win epic trips around the galaxy, tons of cash, the latest tech and, of course, cozy space adventure gear. To kick off the new year, BitStarz Casino is proud to announce the launch of its latest rocket-fuelled promotion Space Level Up Adventure!
There is an incredible Zero Gravity experience in the heart of the good ol' USA up for grabs, with €50,000 in individual prize pools, tons of super cool BitStarz merchandise, and even the latest MacBook Pro.
What are you waiting for? Read on to get the lowdown on how you can win all of this and much more!
Heading to the Edge of Space
When it comes to Space Level Up Adventure, the name of the game is, well, leveling up, with there being 40 fun-filled levels to go through. Each level presents a fresh challenge with new prizes to win, so keep on pushing if you want to win that Zero Gravity experience.
The first player to rocket to Level 40 will win tickets for two all the way to the United States. Once you're in the US, you will be whisked away by a private chauffeur to your luxurious hotel to…
Stake.com integrate Tron – billions of bets expected in 2020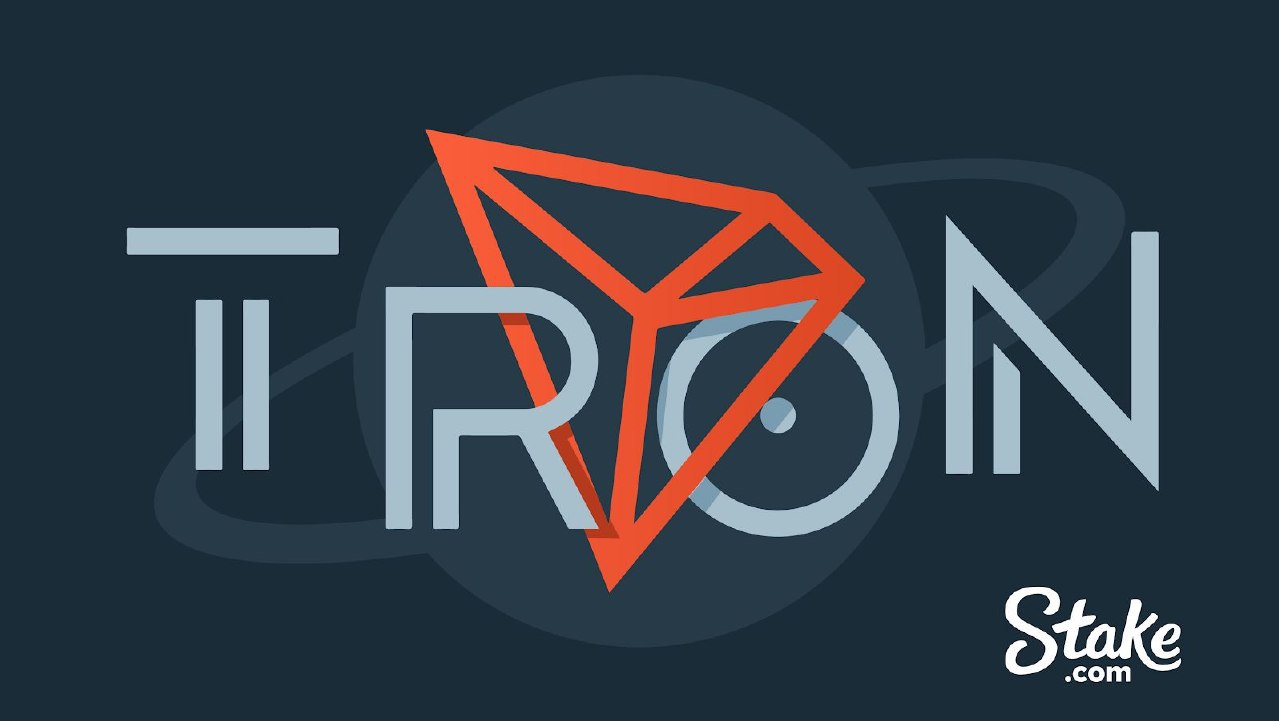 Well on their way to 13 billion bets, Stake has fast become the world's biggest crypto casino since their 2017 launch. 
Tron is the newest addition to their platform, which is already catching the eye of the market through their brilliance in simplicity, as well as their newest sports product. 
With 13 billion bets already across their casino and sports platforms, there is potential forStake to take over one billion bets with Tron within the next 12 months. 
Implementing Tron was a no-brainer to go alongside the goal to incorporate a more efficient coin into their platform. 
With a transaction fee of almost zero and the ability to process 2000 transactions per second, the effectiveness and efficiency of this network is something that has attracted major players in the industry; none bigger than Stake. 
A unique part of the network, Tron has its own extension on the web – TronLink. Recommended and backed by the TRON Foundation, the recent extension sees the independent currency partner with the first and most popular Tron wallet. 
No longer solely a casino, Stake has begun to revolutionise the crypto sports betting landscape through their design and in-site atmosphere. 
With some sportsbooks taking up to 500 million bets per year, Stake have set a precedent with 12 billion…
Rugby Themed Webby Heroes Becomes a Hit at BitcoinCasino.io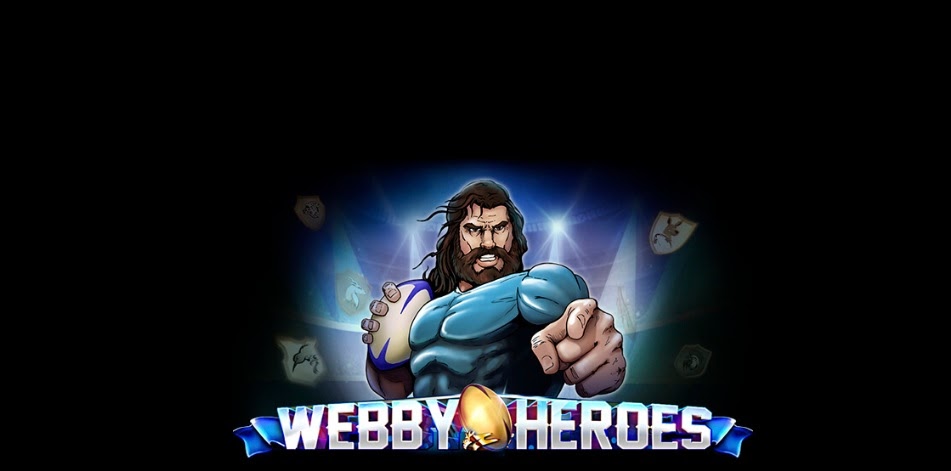 December is a special month for rugby fans, with the World Cup taking place in Japan. Unsurprisingly, a host of top rugby games can now be played at internet betting casino sites across the net. Not only has the event saw rugby slots creep back into popularity, but it has also seen the launch of a handful of new ones. 
One such new release which will be making its debut this month is Webby Heroes. Designed and developed by little-known Platipus, the online slot will be made available to play at leading cryptocurrency betting site, BitcoinCasino.io this month.
No Better Time to Debut Than Now
There is no better time for rugby slots to make their debut than during the Rugby World Cup, which right now is taking place in Japan. A sudden flurry of interest has worked wonders for Platipus. Not only has the event sparked interest in Platipus' Webby Heroes slot, but it has also caused an increase in awareness of the little-known software developer itself.
Bitcoin Casino.io Hosts Sports-Themed Slots
The launch of the sports-themed slot is not a first for BitcoinCasino.io. There are numerous other sports slots housed at the Bitcoin-accepting casino. A handful of other rugby-themed slots from providers have also risen in popularity throughout the Rugby World Cup. Players at…