Miningzoo Bitcoin Cloud Mining Platform Appoints New CEO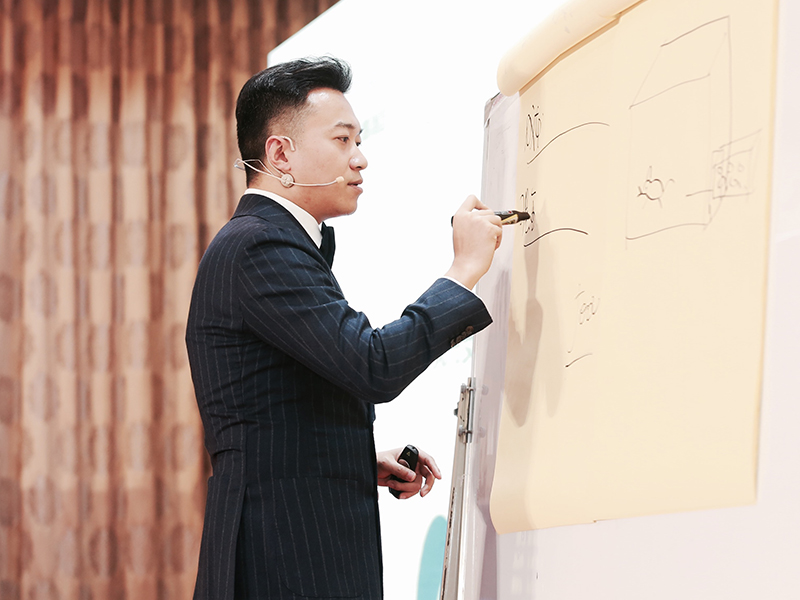 The market's most value-for-money bitcoin cloud mining service provider, Miningzoo, will have a new CEO starting from next week.
Mr. Jason Wu will be taking over the role on the 12th of August. He will be the first CEO of the budding and booming cloud mining platform, Miningzoo.
Miningzoo's board of directors announced Wu's appointment on Monday. He has over 18 years of experience in management and chief executive roles and until recently was the CEO of Milestown, a high-end mansion-renting platform, based in Shanghai.
In his years of experience working as a startup founder and company executive, Mr. Wu has held a variety of management positions, including the managing director of Trend (Beijing) Cultural Media Co. Ltd. and later the founder and CFO of ZhongfuXinhe Asset Management Ltd. He was an early bitcoin advocate and has been invested in crypto-related industries' long-term prospects.
The board and shareholders of Miningzoo said in a statement that Jason Wu would bring skills "vital" to the Mining Platform's future. Wu will design a comprehensive and executable business model that will be focused on "innovation, sustainability, collaboration, and long-term strategy decisions." He brings valuable insights to the company and smoothes out the company's financial and legal status.
"Backed by a finance degree and MBA, together with a career of 15 years of general management and CEO roles and 18 years of governance experience, Jason Wu is well equipped to drive the growth and development of Miningzoo," they said.
Wu said he was attracted to the job by Miningzoo's "strong balance sheet and very capable team."
Since Miningzoo's launch, the company's revenue grew from scratch to $7 million in the 2019 financial year.
Miningzoo recorded 47, 000 registered users and 804,000 website visits. The company boasts 53,000 miners and employs 35 staff.
Lotto Nation is Revolutionizing the Traditional Lottery Industry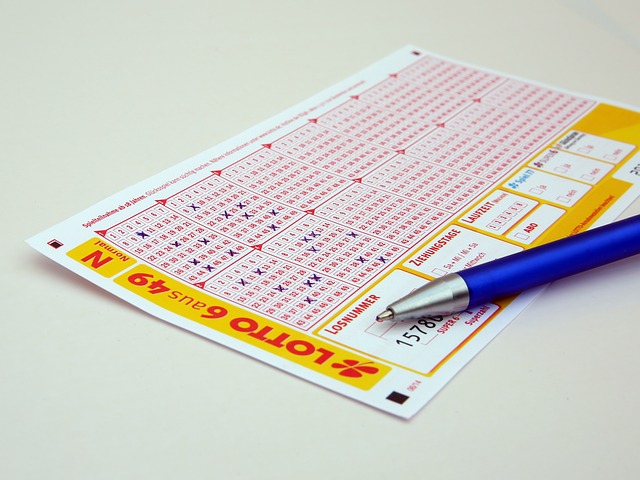 As the global economy continues to deal with the economic fallout due to the ongoing pandemic, companies are coming to terms with the fact that normalcy may not return for quite a while.  Many economists are wondering how the business landscape will look a year or more from now.  It's certainly possible that many businesses, such as retailers and restaurants, may be unable to survive the current downturn.  But while some businesses will falter, others will emerge stronger than ever.
Traditionally, when economies go through a severe downturn, companies adapt.  Those that maintain the status quo usually have great difficulty while those that adapt prosper and conquer.  One possible example of this is Lotto Nation.  Thanks to the entrepreneurial skills of Nils Thomson, the Founder and CEO of Lotto Nation, the company is attempting to completely modernize the traditional lottery industry.
Current Lottery Model is Severely Outdated
It's safe to say that nearly every human that has ever walked the earth has fantasized about winning the massive jackpot that would completely change their life.  These dreams have turned the global lottery industry into a $302 billion market that is expected to reach $380 billion by 2025.  Despite this predicted growth, the industry suffers from a variety of problems that are preventing it from really exploding.
Perhaps the biggest problem is that traditional lotteries are centralized.  Because of…
Digital Money Defined and How it Works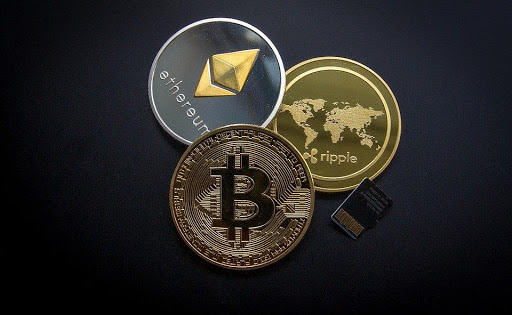 The advancements in modern technology revolutionized the industry such that there emerged digital money. With digital money, international payments are made simpler. The exchange rates are also relatively inexpensive and you are guaranteed with secure payments.
But, What is Digital Money?
In a gist, digital money is an electronic form of payment. Unlike cash, it has no tangible form, and payments or exchanges transpire over computers. Cryptocurrencies such as Bitcoin, Ethereum, and Ripple, are examples of digital money. You can trade in Bitcoin, purchase Ethereum, or buy Ripple through several cryptocurrency exchange platforms. Most of these platforms are relatively easy to use and some even offer a direct link on your electronic wallet accounts.
How Does Digital Money Work?
Blockchain Network
Digital money is created, stored, and exchanged in its individual blockchain network. A blockchain is all about digital information stored in a public database. When a user requests for a transaction, the transaction is broadcast over a peer-to-peer (P2P) network that is composed of computers which are also referred to as nodes. The nodes are integrated with algorithms that can verify the validity of the transactions.
Once the transaction is verified, it is combined with other transactions, which eventually creates a new block of…
BTC Surged Above $9.5K, will it Continue to Explode Towards $10K?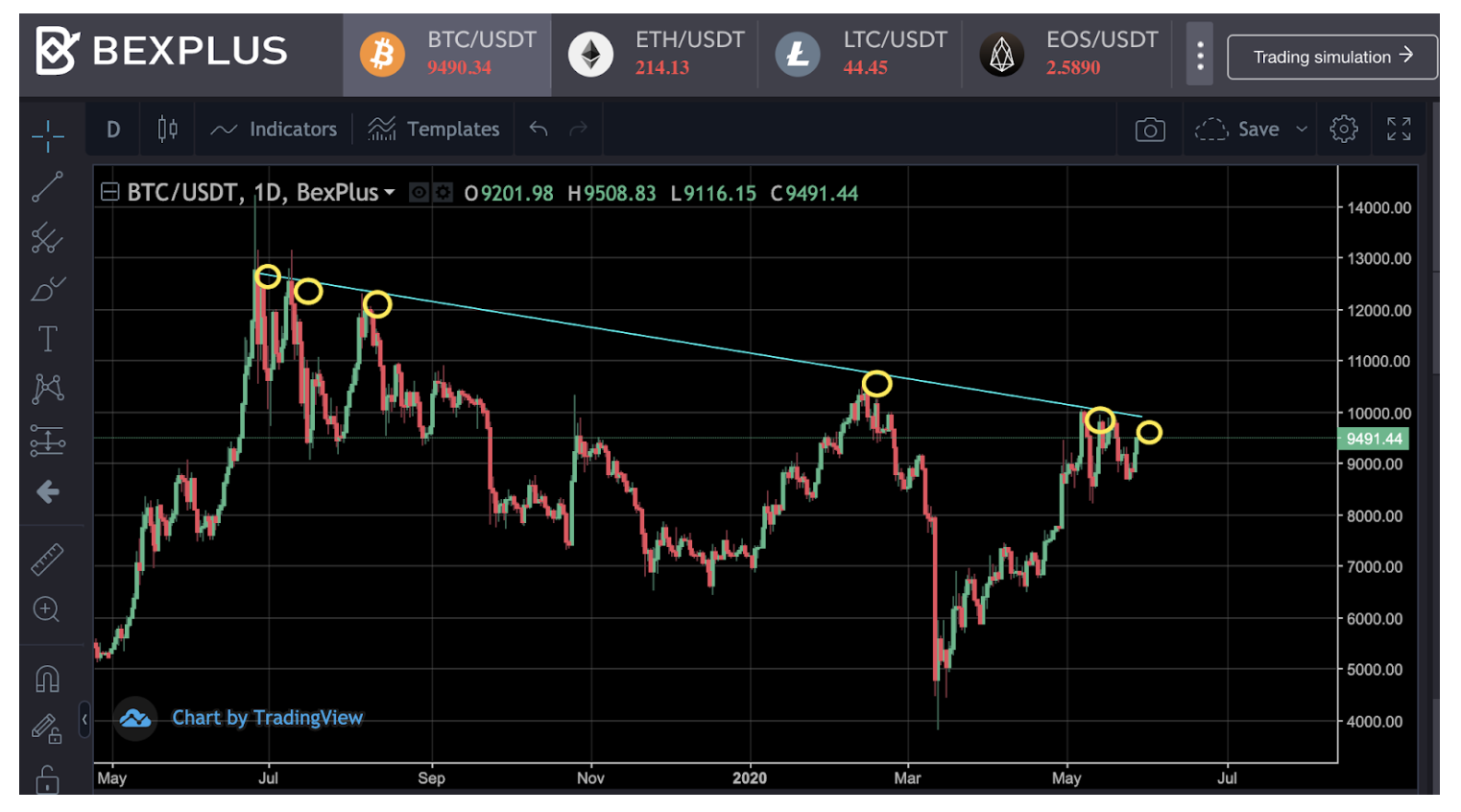 After declining as low as $8,600 on May 25, Bitcoin is currently gathering upward momentum and hit near $9,500, representing a 3.5% gain on 1 day. With the price breaking out once again, there is a confluence of signs suggesting BTC could rally past its monthly high of $10,000 in the near future.
However, Bitcoin has seen six lower highs in a row in the past 12 months, which indicates a bearish cycle spanning over a long period of time. If BTC fails to break above $10,000, it increases the probability of the resumption of a correction.
In addition, BTC may be showing a rough inverse head and shoulders pattern, which is regarded as a textbook bottom indicator. Therefore, if BTC failed to break $10,000 this time, it may drop to at least $6,800 to form the pattern.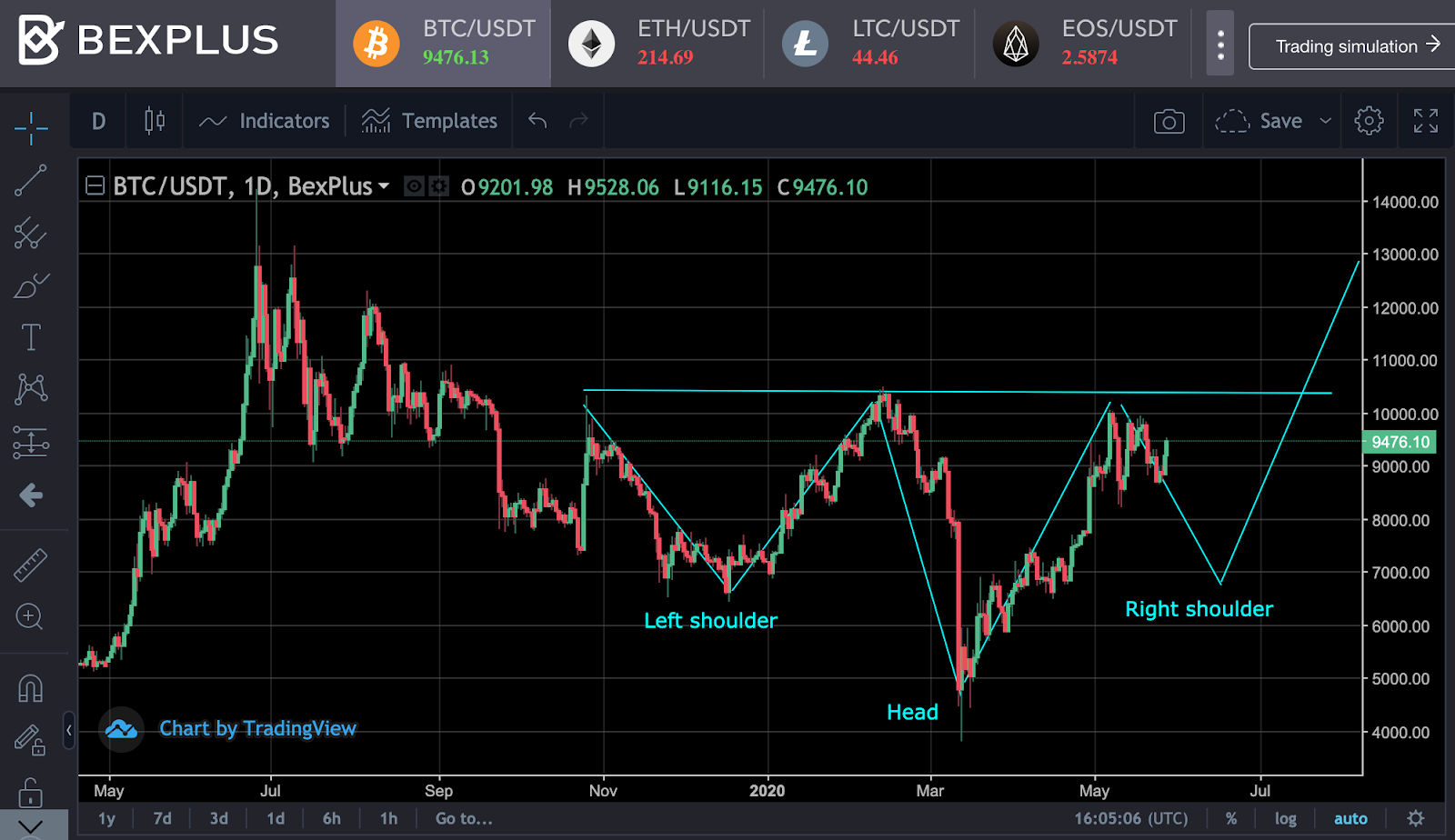 As a result, we can predict that Bitcoin may soon perform a retracement after hitting the $10,000 and change its direction to the upside movement after retesting the support at around $6,800 – $7,100. So how can we profit from the upcoming huge price volatility? BTC futures trading…