Nebulas and CertiK Announce Partnership

Nebulas, the next generation public blockchain aiming for a continuously improving ecosystem. and CertiK, a formal verification framework to ensure smart contract and blockchain security, announced a partnership. This partnership will see CertiK provide technology to help ensure DApps and smart contracts on the Nebulas blockchain are secure, reliable and resistant to hacking. Nebulas developers will also receive real-time, interactive verification feedback when building DApps and smart contracts, helping to free up time and effort previously spent on debugging and auditing code.
Nebulas and CertiK announced a strategic partnership. With this partnership, CertiK will provide formal verification for smart contracts and DApps developed on the Nebulas blockchain, enabling programs in the Nebulas ecosystem to be more robust and resilient to hacks.
Nebulas is a next generation public blockchain aiming for a continuously improving ecosystem. Based on its blockchain valuation mechanism, Nebulas proposes future-oriented incentive and consensus systems, and the ability to self-evolve without forking.
Meanwhile, CertiK offers a formal verification framework to mathematically prove that smart contracts and blockchain ecosystems are bug-free and hacker-resistant. The project is led by Zhong Shao, Thomas L. Kempner Professor and Department Chair of Computer Science at Yale University, and Ronghui Gu, Assistant Professor of Computer Science at Columbia University.
To make the verification process scalable, CertiK enables the decomposition of otherwise prohibitive proof-tasks into smaller and simpler ones, by using a layer-based approach. These verification tasks with smaller proof obligations can be encoded in CertiK transactions, which are then proven and validated by participants in a decentralized manner. With this, CertiK ledgers work as a certificate to ensure end-to-end correctness — verifying the security of the smart contracts and blockchains — in order to produce an entirely trustworthy and secure ecosystem.
Blockchain technology and programmable smart contracts have enormous potential to revolutionize the way business activities are conducted. However, smart contracts are open-sourced and immutable once deployed, making them vulnerable to hackers. Recent history, such as the incidents at the DAO and Mt. Gox, cautions that security must be of paramount importance in the blockchain and cryptocurrency space.
Through this partnership between Nebulas and CertiK, CertiK will help ensure that DApps and smart contracts deployed on the Nebulas blockchain are secure, reliable and resistant to potential hacks. With CertiK's certified DApp libraries and IDE plug-ins, entrepreneurs and programmers will also get real-time, interactive feedback on code security when developing and deploying DApps and smart contracts on the Nebulas blockchain. As a result, significant time and effort previously spent on debugging and verifying the security and reliability of code can be saved.
Disclaimer: This press release should not be taken as, and is not intended to provide, investment advice. Global Coin Report and/or its affiliates, employees, writers, and subcontractors are cryptocurrency investors and from time to time may or may not have holdings in some of the coins or tokens they cover. Please conduct your own thorough research before investing in any cryptocurrency and read our full disclaimer.
Predict The Bitcoin Trend and Win Every 5 mins!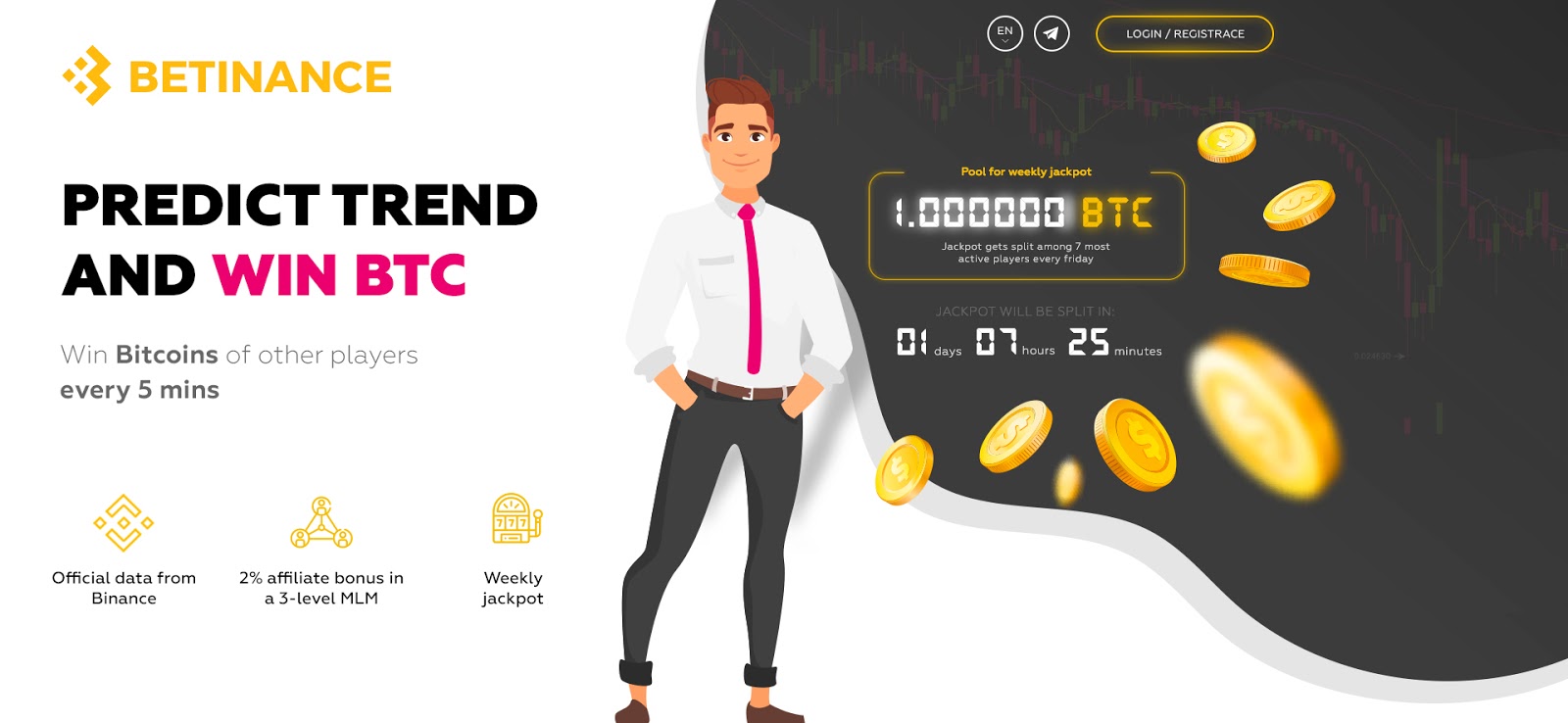 Predict the Bitcoin trend and get rewarded every 5 mins! Betinance, an alternative Bitcoin gambling platform, is officially launched. Unlike other similar platforms, Betinance currently offers only one type of game where players compete with each other not against the platform. You can bet whether Bitcoin's price will go UP or DOWN every 5 mins and win bets from other players.
Betinance is one of the first platforms bringing similar concept alive. There are no unfair rates or hazy betting conditions. Just place your bets and compete with other players. If you are either a recreational player, an expert in Bitcoin technical analysis or a passionate gambler, you can use your experience and profit from it on the platform.
Free BTC, NO deposit needed

There is currently a welcome bonus ongoing. Simply register at Betinance.com and get instantly free Bitcoins to play on the platform. The promo event is meant for first 1000 registered users.
You can also refer Betinance to your friends and earn up to 2% referral bonus in 3 Level affiliate program. Your unique affiliate link can be found in your profile.

At Betinance the player does not compete with a casino but plays…
Streamex Brings Democratized Trading to the Crypto Industry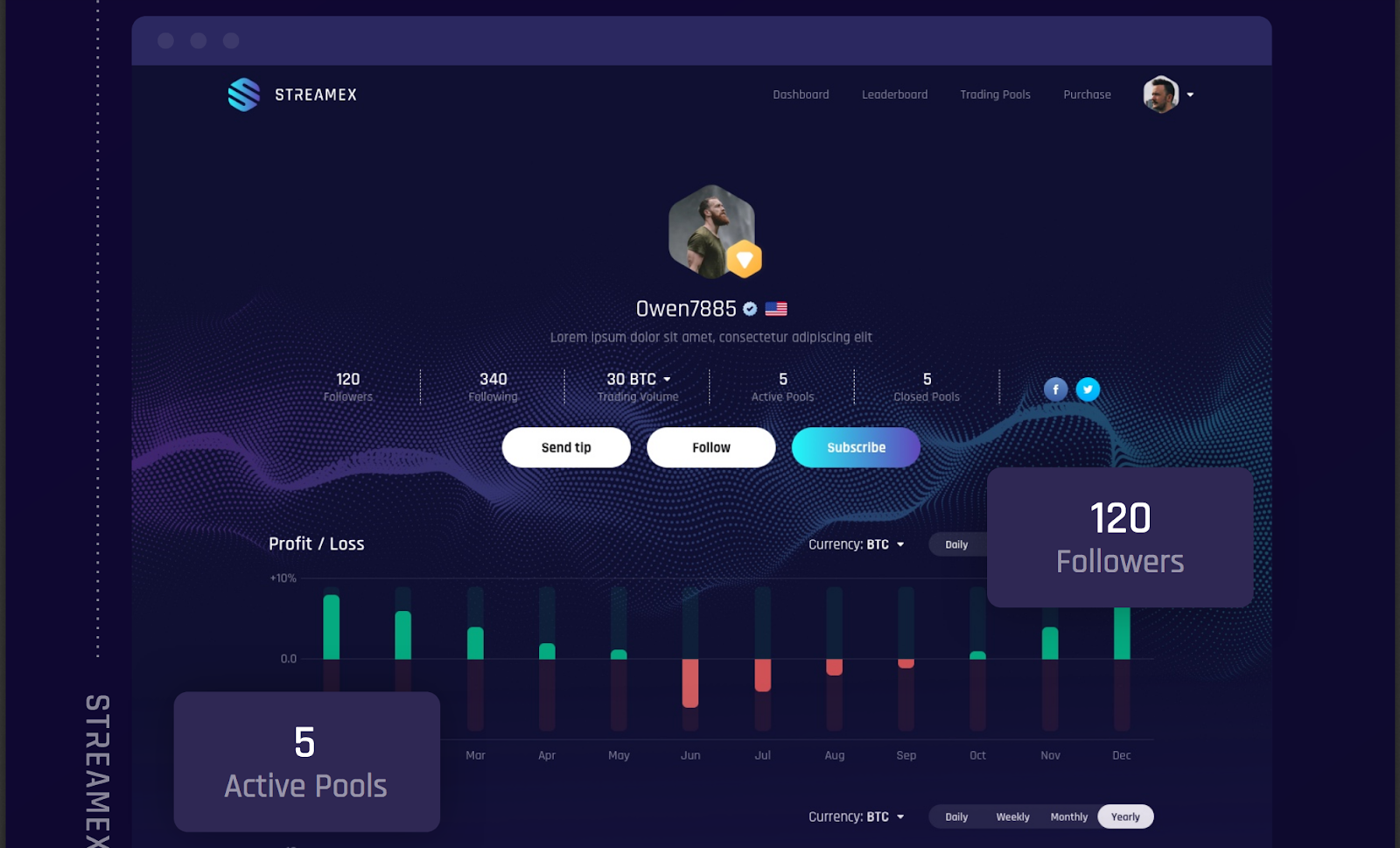 The crypto market continues its extended down period, despite consistent advancement in tech, partnerships and global adoption. While followers of the market speculate on the reasons for this, signs point to barriers between seasoned traders and new entrants to the market as a significant blocker to wide-scale progress.
As existing platforms cater to those already present in the market, Streamex.io is here to do something different. It addresses the issues stopping crypto trading from entering the mainstream, with a range of features to deliver greater levels of both user acquisition and retention. Streamex's fresh new "social trading" platform gives crypto trading what it needs to break out of the bear market, and reach new heights.
Crypto Needs to Embrace Traders of All Levels
Before and during its rise, crypto has seen many traders come from nothing to make huge gains. Yet today's trading platforms offer a high barrier of entry to new traders trying to make their way. So much so that it stunts the industry's growth, only prolonging the bear market.
It's easy to get overwhelmed as a new trader. Trading data is hard to decode, and much of the knowledge is siloed and hoarded by experienced traders. It's not ideal for these high-level traders either. It's in their interest to keep their…
The Highly Acclaimed PayDex, an Advanced Blockchain Payment Platform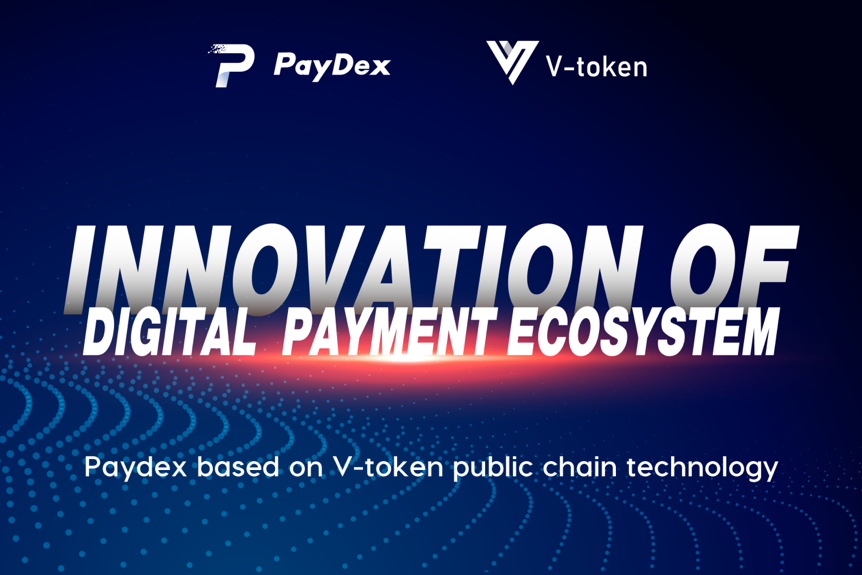 On March 6th, 2019, many celebrities of the blockchain industry were invited to gather together to have a private meeting between a high-end hotel in Cambodia.
There were many people attending this meeting, including Mark Minol, the founder of Paydex (V payment); Yu Lingxiong, the famous entrepreneur tutor, Chandler Guo, the well-known investor, and Yang Linke, the founder of Bitcoin China was also listed.
During the party, when the topic came to "How long does it take for Bitcoin to reach $1 million?", Chandler Guo once again answered this question in the most easy-to-understand language: 'Regardless of other factors, only due to the Bitcoin production was reduced. Starting from the mechanism, it is expected that Bitcoin would reach a million dollar after four times of reducing.
All the guests present here expressed their approval to Chandler Guo's point of view. Paydex's (Vpayment's) founder Mark Minol said that: 'Regarding the future development of Bitcoin, many people will focus on external factors such as macroeconomics and policy environment, but it is easy to overlook one of the most important and core mechanisms of Bitcoin – the underweight mechanism. External factors are endless, uncontrollable and unpredictable, but only by respecting the underlying logic and core design concepts of Bitcoin can we firmly hold Bitcoin and take advantage of the wealth express that is brought by the appreciation in Bitcoin. At the same…