Nebulas and CertiK Announce Partnership

Nebulas, the next generation public blockchain aiming for a continuously improving ecosystem. and CertiK, a formal verification framework to ensure smart contract and blockchain security, announced a partnership. This partnership will see CertiK provide technology to help ensure DApps and smart contracts on the Nebulas blockchain are secure, reliable and resistant to hacking. Nebulas developers will also receive real-time, interactive verification feedback when building DApps and smart contracts, helping to free up time and effort previously spent on debugging and auditing code.
Nebulas and CertiK announced a strategic partnership. With this partnership, CertiK will provide formal verification for smart contracts and DApps developed on the Nebulas blockchain, enabling programs in the Nebulas ecosystem to be more robust and resilient to hacks.
Nebulas is a next generation public blockchain aiming for a continuously improving ecosystem. Based on its blockchain valuation mechanism, Nebulas proposes future-oriented incentive and consensus systems, and the ability to self-evolve without forking.
Meanwhile, CertiK offers a formal verification framework to mathematically prove that smart contracts and blockchain ecosystems are bug-free and hacker-resistant. The project is led by Zhong Shao, Thomas L. Kempner Professor and Department Chair of Computer Science at Yale University, and Ronghui Gu, Assistant Professor of Computer Science at Columbia University.
To make the verification process scalable, CertiK enables the decomposition of otherwise prohibitive proof-tasks into smaller and simpler ones, by using a layer-based approach. These verification tasks with smaller proof obligations can be encoded in CertiK transactions, which are then proven and validated by participants in a decentralized manner. With this, CertiK ledgers work as a certificate to ensure end-to-end correctness — verifying the security of the smart contracts and blockchains — in order to produce an entirely trustworthy and secure ecosystem.
Blockchain technology and programmable smart contracts have enormous potential to revolutionize the way business activities are conducted. However, smart contracts are open-sourced and immutable once deployed, making them vulnerable to hackers. Recent history, such as the incidents at the DAO and Mt. Gox, cautions that security must be of paramount importance in the blockchain and cryptocurrency space.
Through this partnership between Nebulas and CertiK, CertiK will help ensure that DApps and smart contracts deployed on the Nebulas blockchain are secure, reliable and resistant to potential hacks. With CertiK's certified DApp libraries and IDE plug-ins, entrepreneurs and programmers will also get real-time, interactive feedback on code security when developing and deploying DApps and smart contracts on the Nebulas blockchain. As a result, significant time and effort previously spent on debugging and verifying the security and reliability of code can be saved.
Disclaimer: This press release should not be taken as, and is not intended to provide, investment advice. Global Coin Report and/or its affiliates, employees, writers, and subcontractors are cryptocurrency investors and from time to time may or may not have holdings in some of the coins or tokens they cover. Please conduct your own thorough research before investing in any cryptocurrency and read our full disclaimer.
Hashtoro launches ZCash mining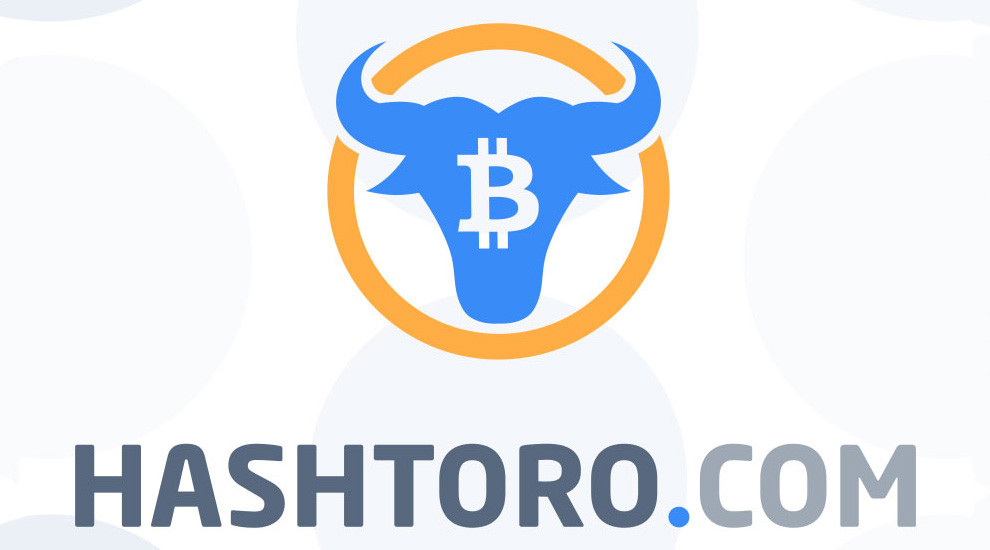 Cloud mining provider Hashtoro has announced the start of ZCash contracts sale. Launched May, the project has been focusing on profitable mining of the most popular cryptocurrencies: Bitcoin, Ethereum, Litecoin – and now Zcash is also added to the list. It will be mined by the latest Antminer Z9 Equihash miners, released this month. 1, 2 и 5-year plans are already available at the official website.
Hashtoro uses cutting-edge technologies to provide maximum mining efficiency, boost hashrate and lower expenses. World's first eco-friendly cloud mining provider, it promotes reasonable consumption and minimizes waste. The farms, equipped with energy efficient ASIC rigs, are located in crypto-friendly countries with easy access to cheap electricity, allowing Hashtoro to set low maintenance fees and the most affordable plans in the market. Mining equipment is powered by clean energy from renewable sources. Surplus heat generated by the equipment is used to heat water for the local communities, further contributing to ecology and reducing overall carbon footprint.
Cutting-edge neural networks technologies automatically pick the best pool and the best coin to mine. By Hastoro's estimates, this approach yields up to 10% more profit. At the end of the day, the mined coins are converted into the cryptocurrency initially chosen by the user. To avoid theft or loss of the coins, they are stored in a cold purse. Hashtoro is also concerned with user safety:…
Napston Launches 100% Automated Cryptocurrency Trading Platform based on Proprietary Distributed Artificial Neural Networks Technology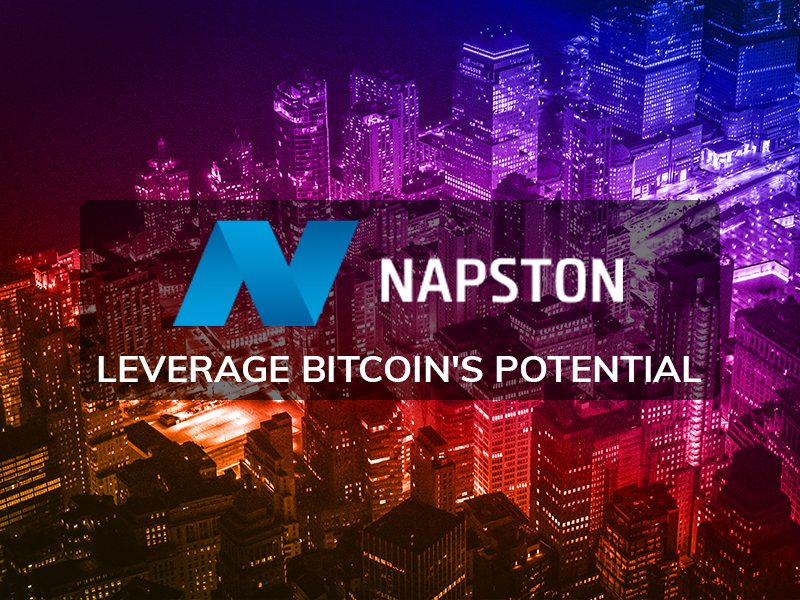 Cryptocurrency trading is all set to become safe and profitable like never before, with the recent launch of a fully automated crypto trading platform by Napston. This groundbreaking trading platform is based on a proprietary technology called Distributed Artificial Neural Networks that has been programmed to accurately predict the market by utilizing the processing power from thousands of independent sources.
Hong Kong, November 26, 2018
Napston is pleased to announce that their new, fully automated cryptocurrency trading platform has recently gone live. Built around the company's proprietary Distributed Artificial Neural Networks, Napston creates an opportunity even for the inexperienced crypto enthusiasts to earn a decent passive interest on their Bitcoin and Ethereum holdings.
Since the creation of bitcoin in 2009, over three hundred different cryptocurrencies have been launched. As a result of the extreme volatility of the crypto market, trading of cryptocurrencies has emerged as a lucrative alternative for the traders around the world. However, this can be an extremely complex and risky proposition without a trustworthy trading platform.
Napston entered the cryptocurrency space in 2013, long before it became mainstream. Over the last five years, the company has been through all the uncertainties and fluctuations of this evolving market. During this phase, Napston was serving only the larger corporate and high net worth individual customers, helping them properly structure and trade their cryptocurrency portfolios. They have spent…
BitStarz player wins a whopping $70,000 – are you feeling lucky?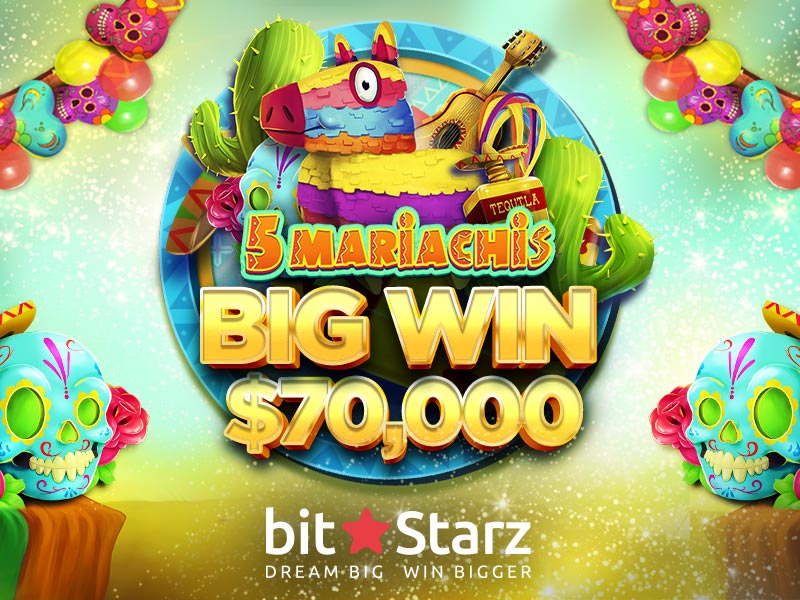 There are many pretenders to the crown, but there really is only one king of cryptocurrency casinos. BitStarz has been changing the gaming scene since day one, with it able to boast a stacked 1800+ game collection, 10 minutes cashouts, and the friendliest customer service around. Now, after an electric 2018, it can add big payouts to its list of credentials. The latest of which has seen a lucky player walk away with a jaw-dropping $70,000 after spinning the reels of 5 Mariachis.
$206,000, $265,000, $148,000, $105,000, $95,000, and even $300,000 have been won this year alone, so it's safe to say that the big wins have found a home at BitStarz. Players from around the world have been smashing the slots and reaping the rewards, but it seems that player, in particular, have had more luck than most. Scoring 3 of the 7 mega-wins that have happened this year, you can now add this latest $70,000 payout on 5 Mariachis to BitStarz rapidly growing winners list.
There might be several Mexico themed slots at BitStarz, but there's only one 5 Mariachis. Overflowing with wilds, free spins, and – as we all know – real money wins, this slot from Habanero will have players dancing all the way to the bank. 5 Mariachis makes up just one game of the more than 1800 available at BitStarz. Choice is…