A Record-Breaking win at BitStarz – Player wins $1.35 Million!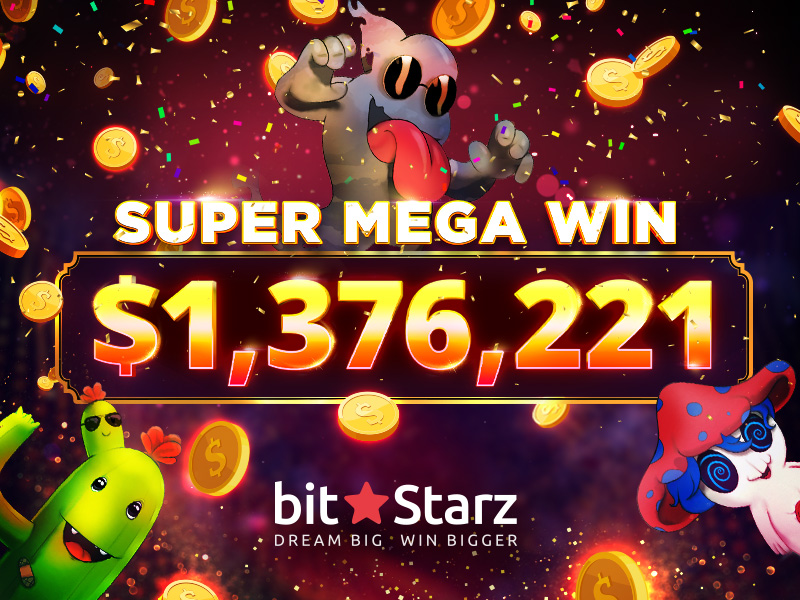 There has been yet another record-breaking win at BitStarz Casino as a player wins $1.35 million!
Over the past few weeks, there has been a constant stream of big winners coming from Bitstarz. At the beginning of February, a player won a cool $65,000 from a single spin on Fantasy Park and then another player won a massive $350,000 only a couple of days later! This time around, the win is enormous as one lucky player scooped a BitStarz record-breaking $1.35 million from a single spin on Slotomon Go!
Big Wins Galore
Slotomon Go has been a fan favorite ever since it launched, drawing in players from all around the globe. If you're a fan of the Pokémon Go adventure game, you will simply love Slotomon Go. Your objective is to hunt down a group of monsters that are plaguing the reels. Every time you capture a set of monsters, their mug shots will appear in a digital display along with the bounty for capturing them! Played over 5 reels with 40 paylines, the wins just keep on coming! With a Fabled for its huge 12,500 max win, it's no wonder one lucky player scooped a huge $1.35 million win!
More Games and Promotions Than You Can Count!
While it's Slotomon Go stealing the headlines this month, it's far from being the only game on offer. BitStarz boats a huge collection of over 2,200 of the latest, hottest and very best casino games around. You will be left spoilt for choice when it comes to searching for the next game to earn your massive payday!
On top of this incredible selection of games, you will uncover the very best in customer service at BitStarz. With live chat teams ready and waiting to take your questions 24/7 in a plethora of languages, you will never be waiting long to get the answers to your questions. If this customer service wasn't enough, the cashout times at BitStarz are second to none. The lucky winner who took home a life-changing $1.35 million was able to enjoy his winnings in under 10 minutes thanks to the BitStarz lightning fast cashouts! Even cashouts in Las Vegas take longer than that!
Finally, when you register at BitStarz you can then get up to 5 BTC/€500 and 180 free spins across your first 4 deposits – one of the most generous welcome offers around.
Will You Be the Next Big Winner?
Speaking on the record-breaking $1.35 million win at BitStarz, Srdjan Kapor – BitStarz Marketing Manager – said:
"I'm totally lost for words with this mammoth win, the lucky player is must be ecstatic right now. Imagine winning $1.35 million from a single spin, that's a win to tell the grandkids about! Nothing brings me more joy than to announce this life-changing win and to see another one of our players winning huge sums of money. A massive congratulations to the player, keep the party going!"
The big wins keep on growing larger and larger at BitStarz, will you be the next big winner to break a record? Head on over to BitStarz and take full advantage of all the luck on offer to scoop your next big win.
For more information on BitStarz and our action-packed casino platform, please contact Srdjan Kapor at srdjan.kapor@bitstarz.com.
Press contact:
Srdjan Kapor
Marketing Manager
Australia progressively develops a crypto scheme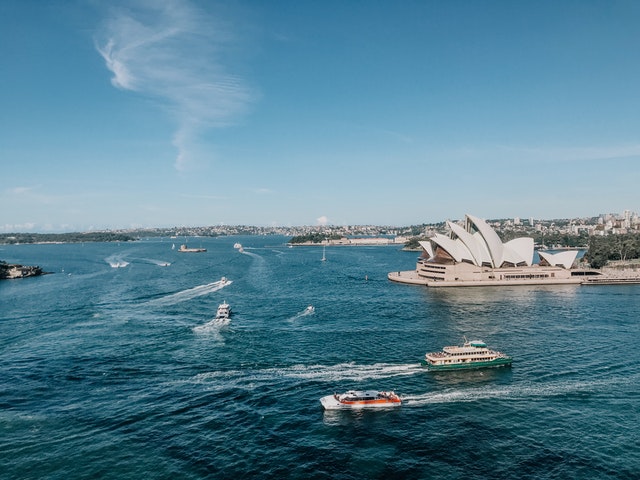 Cryptocurrency and the Bitcoin first entered our vocabulary in 2009. It has been 10 years and up to now many people recognize this terminology, however, it is not really used for payment. Despite it is slow progression worldwide, Australia is a growing market for it. Gambling and online casino is also strongly developing in Australia and it is using more digital exchanges. According to various statistics – online casino Australia is a widely researched topic and surely is attracting more and more people along with cryptocurrencies. There had been some changes in taxation and cash payments, so it is very likely that Australians will go digital and buy cryptocurrency very soon.
Australia has legalised cryptocurrency since 2017 with the support of the government. They have to be treated as property and subject to Capital Gains Tax(CGT). The change in tax law surely demonstrated how Australia is progressing towards digital.
In 2018, new cryptocurrency exchange regulations came into place and it got more complex. The new rules required exchanges to be registered with the Australian Transaction Reports and Analysis Centre (AUSTRAC) in order to prevent deceptive activity.
Australia looks ready to include Initial Coin Offerings (ICOs). They are cryptocurrency's way of community funding, which came into public back in 2014. Although it has been banned in China and criticized By the Us, Australia keeps being open to new possibilities…
ArBinance Takes Arbitrage Trading to Another Level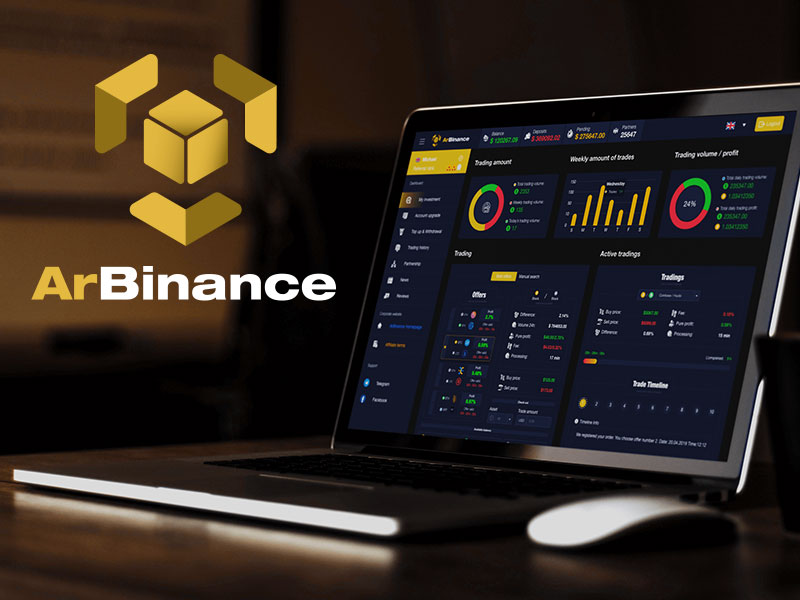 As the cryptocurrency market becomes more prominent among professional traders, it can make conventional trading processes a part of its operations.
One of these mechanisms is arbitrage. Arbitrage allows traders to benefit from buying and selling cryptocurrencies priced differently across different exchanges. But given that tracking price changes and acting on them is very difficult, automated solutions often prove to be helpful for those who want to make use of arbitrage.
ArBinance is a new, automated arbitrage platform that allows its users to use arbitrage trading in an effective manner. With solutions crafted to fit the needs of all traders, ArBinance brings cryptocurrency arbitrage to everyone.
Arbitrage Trading is Helpful but Difficult to Execute
With new cryptocurrency exchanges popping up every other day, the digital asset market is rife with different markets. For those who deal with arbitrage trading, this means a plethora of opportunities to find differences in cryptocurrency pricing.
If a cryptocurrency is priced lower at one exchange but a little higher on another, it can be bought on its lower value and sold at a higher price. As a result, the trader who executes this transaction makes off with some profits. But considering that the price difference isn't that much, to begin with, only one or two arbitrage trades do not cut it as an adequate trading profit.
That is why arbitrage traders have to…
Behold The Cryptopreneurs – Overcoming The Obstacles Facing The Blockchain Industry
Integrating blockchain technology is fast becoming a necessity for enterprise ventures and small or large businesses, but with a growing number of choices in the tech revolution, it's difficult to pick a direction without feeling overwhelmed or taken advantage of. This is where BEHOLD THE CRYPTOPRENEURS comes in.
Private keys, the myth of anonymity, and the battle against anarchist ideology are only a few of the difficult challenges faced by businesses that want to incorporate blockchain into their culture. Author Dennis H. Lewis guides the reader through those challenges and helps them discover the true potential of investing in this new economic paradigm.
Every business has pain points that must be overcome in order to branch out and thrive in an ever-changing commercial environment. Blockchain has real world solutions and cryptopreneurs are not limited to the cryptocurrencies they invest in but rather how they seize economic and technological opportunities to make it work for them.
Innovation, trust, and solutions can differentiate your business from all the noise, but without a solid marketing plan, a cryptopreneur can have the best idea and never get far. Remember: a million great ideas times zero market presence equals zero success.
Investors want to know there is public interest and enthusiasm in a project before they commit any money to it. As a cryptopreneur, you are tasked with generating that interest from the…