A Record-Breaking win at BitStarz – Player wins $1.35 Million!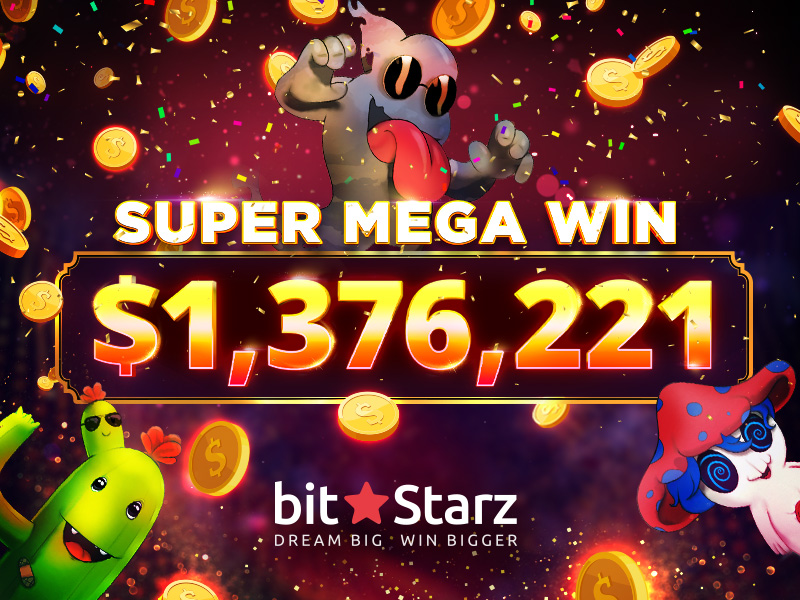 There has been yet another record-breaking win at BitStarz Casino as a player wins $1.35 million!
Over the past few weeks, there has been a constant stream of big winners coming from Bitstarz. At the beginning of February, a player won a cool $65,000 from a single spin on Fantasy Park and then another player won a massive $350,000 only a couple of days later! This time around, the win is enormous as one lucky player scooped a BitStarz record-breaking $1.35 million from a single spin on Slotomon Go!
Big Wins Galore
Slotomon Go has been a fan favorite ever since it launched, drawing in players from all around the globe. If you're a fan of the Pokémon Go adventure game, you will simply love Slotomon Go. Your objective is to hunt down a group of monsters that are plaguing the reels. Every time you capture a set of monsters, their mug shots will appear in a digital display along with the bounty for capturing them! Played over 5 reels with 40 paylines, the wins just keep on coming! With a Fabled for its huge 12,500 max win, it's no wonder one lucky player scooped a huge $1.35 million win!
More Games and Promotions Than You Can Count!
While it's Slotomon Go stealing the headlines this month, it's far from being the only game on offer. BitStarz boats a huge collection of over 2,200 of the latest, hottest and very best casino games around. You will be left spoilt for choice when it comes to searching for the next game to earn your massive payday!
On top of this incredible selection of games, you will uncover the very best in customer service at BitStarz. With live chat teams ready and waiting to take your questions 24/7 in a plethora of languages, you will never be waiting long to get the answers to your questions. If this customer service wasn't enough, the cashout times at BitStarz are second to none. The lucky winner who took home a life-changing $1.35 million was able to enjoy his winnings in under 10 minutes thanks to the BitStarz lightning fast cashouts! Even cashouts in Las Vegas take longer than that!
Finally, when you register at BitStarz you can then get up to 5 BTC/€500 and 180 free spins across your first 4 deposits – one of the most generous welcome offers around.
Will You Be the Next Big Winner?
Speaking on the record-breaking $1.35 million win at BitStarz, Srdjan Kapor – BitStarz Marketing Manager – said:
"I'm totally lost for words with this mammoth win, the lucky player is must be ecstatic right now. Imagine winning $1.35 million from a single spin, that's a win to tell the grandkids about! Nothing brings me more joy than to announce this life-changing win and to see another one of our players winning huge sums of money. A massive congratulations to the player, keep the party going!"
The big wins keep on growing larger and larger at BitStarz, will you be the next big winner to break a record? Head on over to BitStarz and take full advantage of all the luck on offer to scoop your next big win.
For more information on BitStarz and our action-packed casino platform, please contact Srdjan Kapor at srdjan.kapor@bitstarz.com.
Press contact:
Srdjan Kapor
Marketing Manager
Making Your Investment Work: What You Need To Grow Your Crypto Business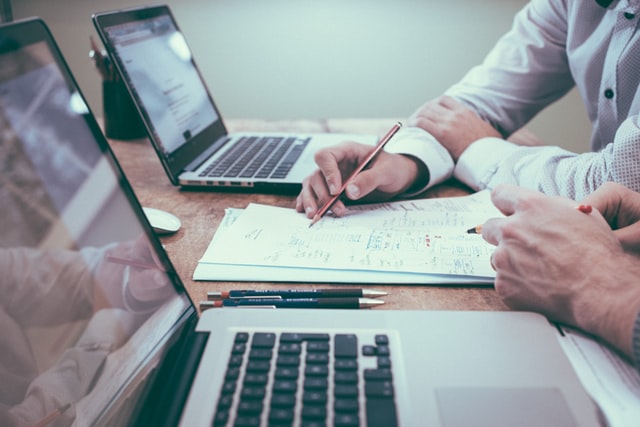 The question of whether or not cryptocurrency is a worthy investment has been answered. It seems that over  61% of Americans have invested in cryptocurrency, according to Finder. That is why establishing a crypto business is a savvy financial move. If you've already got one, the next order of business is to grow it accordingly. So what does your crypto business need to grow?
Added Manpower
One of the top reasons small businesses fail is because of overexpansion, according to the Small Business Administration. So while you're looking to grow your business, make sure it is within suitable means. If your crypto business is looking to take on more clients, it needs more people. Whether you need more programmers, traders, marketing staff, etc. you need to make sure you don't go overboard. The last thing your business needs is being overburdened with additional employees that it cannot afford. So it is recommended that you add people with skills critical to your operational growth.
Suitable Insurance
If your business has a certain number of employees, it will be subject under the Workers Compensation Law that all states passed in 1950. Having workers comp insurance protects your business if an employee becomes injured or ill at work. That type of insurance also covers loss…
Sologenic Lists 30 Securities Exchanges For Stocks Tokenization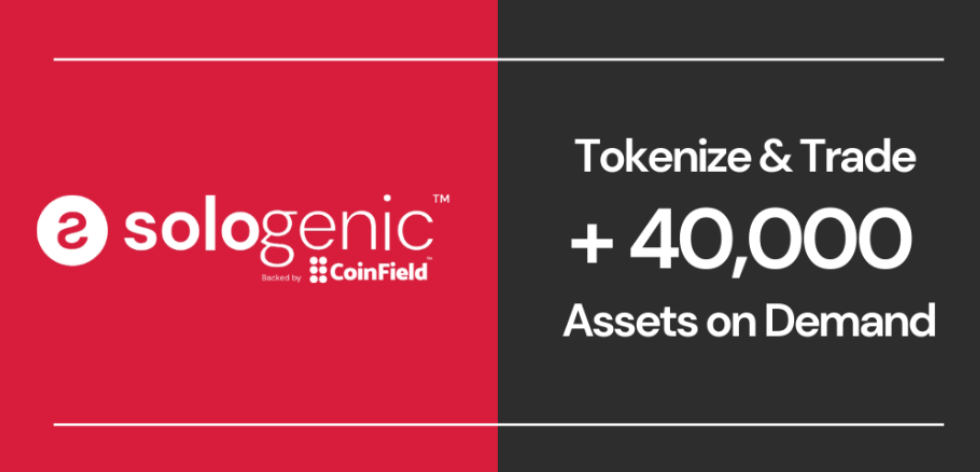 European crypto exchange CoinField is getting closer to the launch date of its ambitious Sologenic project.  This week it announced all of the stock exchanges that will be "compatible" for tokenized assets trading on the XRP Ledger.  Once live, the Sologenic ecosystem will allow trading of 40,000 stocks, ETFs and commodities. These traditional assets will be turned into stablecoins and backed by real-word assets, per Sologenic. 
Here is the complete and very impressive list of traditional stock exchanges that Sologenic is adding to its platform:
NASDAQ
New York Stock Exchange & NYSE MKT
Toronto Stock Exchange
TSX Venture Exchange
Athens Exchange
BME Spanish Exchanges
Deutsche Borse (XETRA)
Irish Stock Exchange
Johannesburg Stock Exchange
London Stock Exchange & IOB
Milan Stock Exchange
NASDAQ OMX Copenhagen, Helsinki and Stockholm
NYSE Euronext Amsterdam AEX, Brussels, Lisbon and Paris
Oslo Stock Exchange
Prague Stock Exchange
SIX Swiss Exchange
Wiener Borse / Vienna Stock Exchange
Warsaw Stock Exchange
Australian Securities Exchange
Hong Kong Exchanges
HK Stock Connect
Singapore Exchange
DigitalBits Launch Opens New Avenues for Stablecoins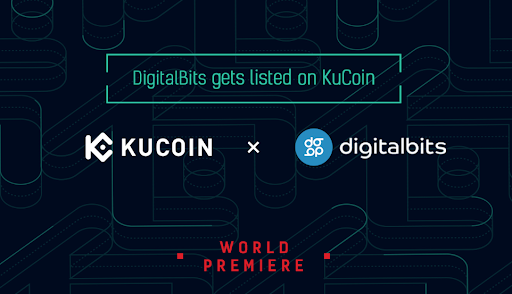 XDB is one of the Biggest Gainers on CoinMarketCap, despite current market conditions. On April 1, 2020 XDB jumped more than 43% and was ranked 6th among the day's best performers. The token's odd-beating performance could be a result of its official launch on KuCoin, one of the most popular cryptocurrency exchanges. It could also be the result of the appealing value proposition made by its issuer, DigitalBits.

Source: Coinmarketcap, April 1 2020
In the span of three years since Tether's legitimacy came into question, a wide array of alternative stablecoins have flooded crypto markets. These solutions implement everything from seigniorage algorithms to fractional reserves, all looking to solve the space's volatility problem. DigitalBits brings something new, and perhaps more practical, to the table: branded stablecoins.
The company defines these as a second generation of stablecoins that "move past simply combining stability with blockchain technology, to enhancing the relationship that exists between consumers and brands." A solution that may be a boon to countless brands that resort to point systems to develop relationships with consumers. On the DigitalBits protocol, they can deploy their own branded…