Ripple the Dark Horse of 2018 is set to revolutionize the Banking Sector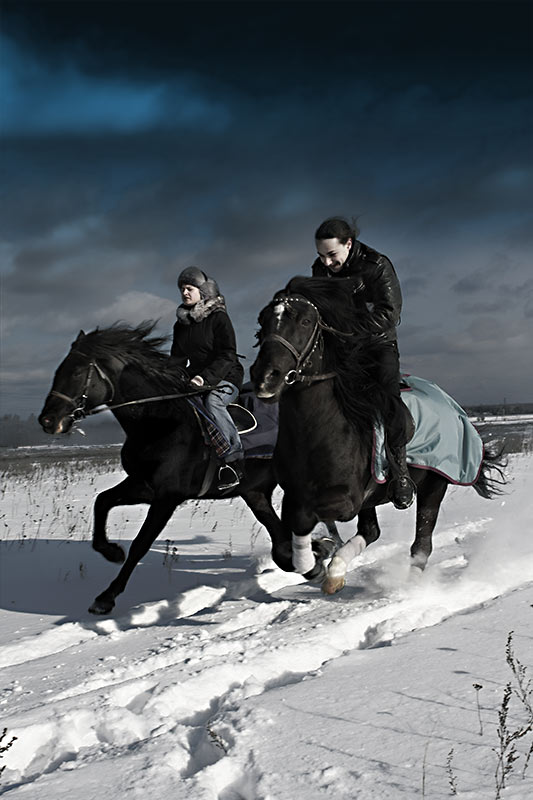 Launched in 2012, Ripple is one of those cryptocurrencies expected to revolutionize the banking sector, facilitating global payments between various providers. Chris Larsen, the brain behind the project, thought of developing a platform where financial intuitions could process payments instantly, reliably, and cost-effect and Ripple was the solution.
People refer to Ripple as the "new Bitcoin" and "the dark horse of 2018" for good reasons. The platform offers similar services as its older sibling Bitcoin, but with some adjustments. For starters, it connects digital asset exchanges, banks, corporates, and payment providers, giving them one accessible platform to facilitate their payments. Secondly, its transactions are almost instant and considering that they occur on the blockchain network, they are also transparent and secure.
The foundation's native token, Ripple XRP, has been received well by the market. We have witnessed a meteoric rise in its price over the last few months, climbing from a low of $0.25 to more than $3, before correcting to around $1.2. The record high of $3 meant that it had grown by an incredible 36000%, briefly overtaking Ethereum in terms of market capitalization. The cryptocurrency now sits comfortably in the third place.
Ripple Makes Best Use of the Blockchain Technology
To differentiate itself from other blockchain platforms and cryptocurrencies, Ripple introduces three main protocols for integration to provide a solution to problems that the financial sector has been facing. These are:
xCurrent Protocol – Customized for banks, this integration is created to allow banks to handle cross-border payments seamlessly with end-to-end tracking. It offers a platform for the institutions to send real-time messages should they need confirmation of transactions.
xVia – This one is tailored for corporates and any other interested parties who want s standard interface to allow them to facilitate payments from one network to another.
xRapid – Created for payment providers, the idea of this protocol is to minimize liquidity costs, allowing involves financial institutions to have better customer experience.
The Success of Ripple Lies with Deals in the Financial Sector
Ripple introduces a unique technology that promises huge benefits to payment providers, including banks and corporates. The Ripple Foundation has been on its toes making inroads in the financial sphere and signing multiple partnerships and agreements with big names such as UBS Bank, MoneyGram, Bank of America, Accenture, and Banco Santander. There are also rumors that the Foundation is likely to make a deal with Western Union in the near future, something that will cause a lot of excitement in the crypto market.
Recently, Ripple penned a deal with the Central Bank of Saudi Arabia, allowing banks in the oil-rich nation to use the Foundation's xCurrent software to enable instantaneous cross-border payments. This is music to the ears of investors as it might contribute to the upward growth of the digital currency.
The Market Reaction to Ripple
Ripple literally creates a "ripple" in the cryptocurrency world thanks to the unique technology that it provides. The brains behind the project are well-known veterans in the fintech technology sector, and that, combined with the partnerships and deals that the company is making with some of the leading financial institutions, will see the value of the digital currency shoot to the moon. Ripple is indeed the "dark horse of 2018".
We will be updating our subscribers as soon as we know more. For the latest updates on XRP, sign up below!
Disclaimer: This article should not be taken as, and is not intended to provide, investment advice. Global Coin Report and/or its affiliates, employees, writers, and subcontractors are cryptocurrency investors and from time to time may or may not have holdings in some of the coins or tokens they cover. Please conduct your own thorough research before investing in any cryptocurrency.
Image courtesy of Andrew Kuznetsov via Flickr
Revealed: The Mental Skills Required to Be a Successful Trader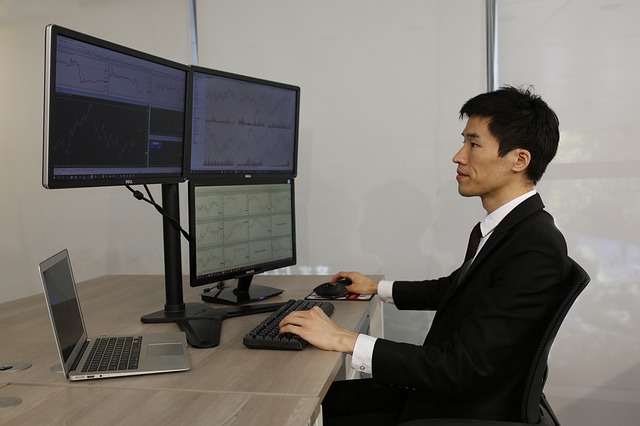 The world of financial trading, be it investing in cryptocurrencies on the market or trading stocks, can be an unforgiving one. Only the very best are able to rise to the top and turn their trading regimen into a seven-figure income, meaning that total dedication to your craft is a prerequisite. Ask any successful trader, and they'll tell you that having the right mindset is the key to success.
A clear mind with laser-sharp focus and serious endurance will be able to see the bigger picture, spot the most profitable trades, keep track of the market, reduce risk, and compete with the best of the Wall Street pros. In many ways, successful trading is a lot like being a successful poker player.
You need to be able to play the long game, make the most of your luck, and know exactly when to strike to become a high roller. All of these require a strong arsenal of mental skills. Here are the mental skills you need to build in order to become a successful trader.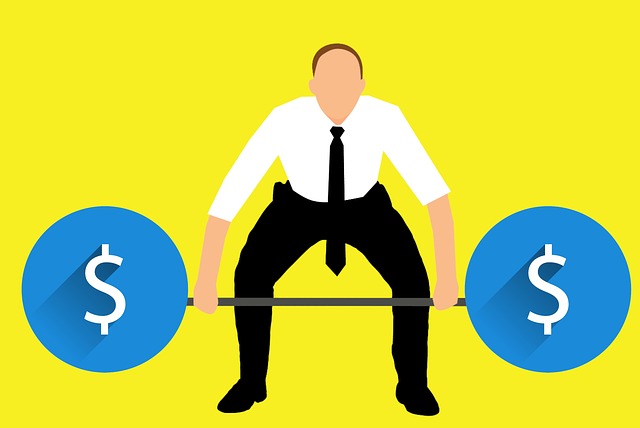 Source: Pixabay 
Caption: Successful trading in the financial market requires mental strength, resilience, and endurance. 
…
Why is Crypto Futures Trading So Easy Today?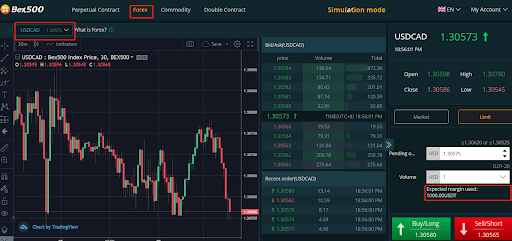 -One-on-one interview with CEO of BEX500
Bitcoin futures trading is the most efficient way to engage yourself in bitcoin market without having to acknowledge the ownership and storage responsibilities.
Some users say, crypto futures trading has never been easier with BEX500 exchange.
Can we trust BEX500 with our bitcoin? Today, we invited Anna Myshustina (Anna), CEO of BEX500 to dig more into that.

Q: hey, Anna, thank you for joining us. You were a successful trader in futures and options, what motivated your innovation in crypto industry?
Anna: My pleasure. I have been in derivatives for 8 years. As a trader, I found many crypto futures exchanges too complicated for beginners, but not efficient for the experienced.
So, we'd like to make a change. We are the first crypto exchange to introduce [ONE Account for Live & Demo]. You can login https://www.bex500.com and register for once and for all, and it will be for both live & demo trading.
While, traders in other competitors are still forced to login live and demo with 2 different accounts in 2 addresses for "live" and "testnet".
Continue Reading
Cryptocurrency, Online Gambling, and Regulation: One of the Three Can't Stay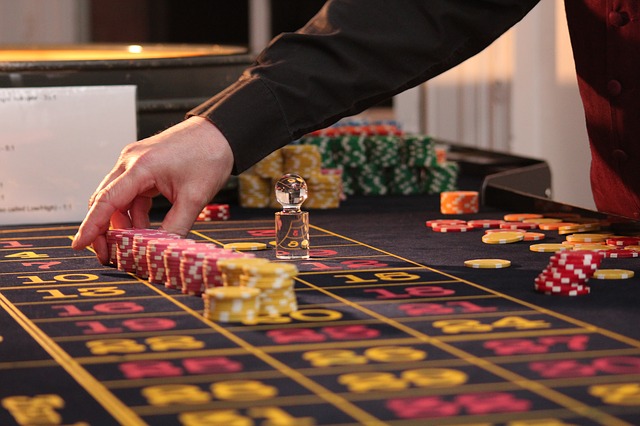 To say that cryptocurrency is disrupting the world of technology and finance is an understatement. Ever since they arrived on the scene in 2009, they've been geared toward forever changing the fintech landscape for good.
One of the main reasons the technology proved to be so revolutionary was blockchain — the backbone of most cryptocurrencies. Blockchain is the digital ledger that provides full transparency and immutability of data, all the while eschewing any kind of third-party authority meddling. These attributes can lend themselves quite handily in a whole series of industries.
But increasing regulation of cryptocurrency may lead to it no longer proving useful to particular niches. One of these endangered industries is online gambling, which could suffer tremendously from heavily regulated cryptos.
How Cryptocurrency Helps Online Gambling
Online gambling happens to be one of many that would (and does) benefit from integrating cryptocurrency. Gambling happens to be illegal in many countries, and the people there cannot access online gambling either, even though it specifically remains unaddressed by most legislation. They had no channels with which to finance casinos they wish to play in, seeing that banks or other financial services don't want to interfere when there's a chance of legal repercussions.
But cryptocurrency enabled casinos to accept players that had no alternative with which to engage…