Stellar now available on eToroX exchange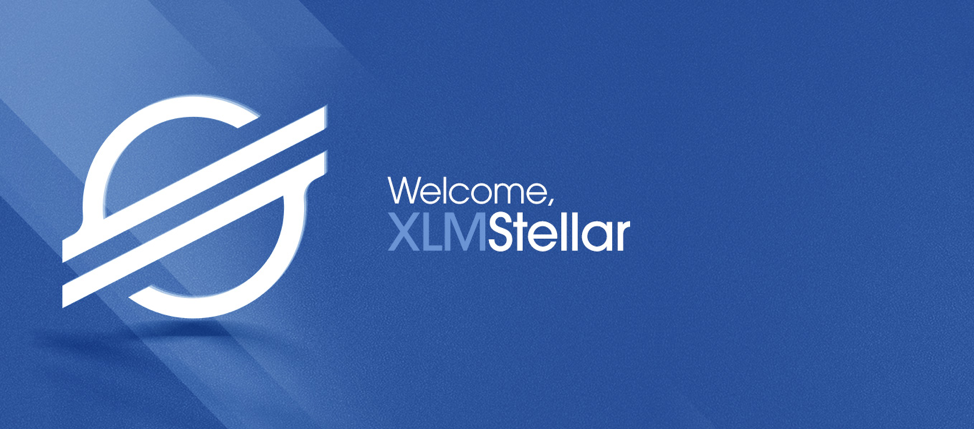 eToroX announces new cryptoasset and multiple fiat pairs
7 August 2019: eToroX, the blockchain subsidiary of global investment platform eToro, today announces that Stellar (XLM) is now available on the eToroX exchange.
As of today, eToroX is making Stellar a base currency for trading pairs on eToroX. It will be tradeable against other cryptoassets and stablecoins. The pairs include USD (XLM-USDEX) GBP (XLM-GBPX), Japanese Yen (XLM-JPYX), Euro (XLM-EURX), and with Bitcoin (BTC-XLM), and Ethereum (ETH-XLM).
"We want to open up the tokenized world for everyone," said Doron Rosenblum, Managing Director of eToroX. "eToroX is bringing crypto and tokenized assets to a wider audience and enabling them to trade with confidence on a secure and regulated platform."
"We believe that blockchain technology has the means to include more people in a new financial world, who might have been previously excluded from it. Stellar shares this ethos, which is why we are excited to be adding it to our exchange and on-chain wallet for people to buy, sell and hold, 24/7."
Stellar is an open source and decentralized payment network protocol with its own currency (XLM), which connects banks, payment systems and people, aiming to provide global access to low-cost financial services for all.
"It's exciting that eToro has added Stellar Lumens as a base currency on the eToroX exchange," said Jed McCaleb, CTO of the Stellar Development Foundation. "We believe eToro is playing an important role in bridging the gap between traditional financial markets and the blockchain world."
As eToroX seeks to open up the world of crypto trading to more people, it plans to announce further trading pairs whereby more crypto base currencies are pegged to fiat counter currencies. In the coming months, eToroX will also look to launch new cryptoassets and stablecoins.
eToro was founded in 2007 with the vision of opening up the global markets so that everyone can trade and invest in a simple and transparent way. The eToro Group consists of the eToro platform, our multi-asset trading and investment venue, and eToroX, which manages our crypto wallet and exchange.
The eToro platform enables people to invest in the assets they want, from stocks and commodities to cryptoassets. We are a global community of more than ten million registered users who share their investment strategies; and anyone can follow the approaches of those who have been the most successful. Due to the simplicity of the platform users can easily buy, hold and sell assets, monitor their portfolio in real time, and transact whenever they want.
As technology has evolved, so has our business. In 2018, we created eToroX, our tokenized asset subsidiary. eToroX provides the infrastructure, in the form of a crypto wallet and the forthcoming exchange, that supports our commitment to facilitating the evolution of tokenized assets. We believe that leveraging blockchain technology will enable us to become the first truly global service provider allowing everyone to trade, invest and save.
eToroX is a subsidiary of the eToro Group. The business was formed in 2018 to provide the infrastructure to support eToro Group's commitment to facilitating the evolution of tokenized assets. It provides eToro's newly launched wallet and runs the exchange.
The distributed ledger technology (DLT) provider licence was granted by the Gibraltar Financial Services Commission to eToroX in December 2018 (licence number FSC1333B). eToroX is incorporated in Gibraltar with company number 116348 and its registered office is at 57/63 Line Wall Road, Gibraltar.
Disclaimer:
eToro is regulated in Europe by the Cyprus Securities and Exchange Commission, by the Financial Conduct Authority in the UK and by the Australian Securities and Investments Commission in Australia.
eToroX is incorporated in Gibraltar with company number 116348 and its registered office is at 57/63 Line Wall Road, Gibraltar. It's distributed ledger technology (DLT) provider licence was granted by the Gibraltar Financial Services Commission in December 2018 (licence number FSC1333B).
eToro Launches Sentiment-Based Portfolio for Crypto Investors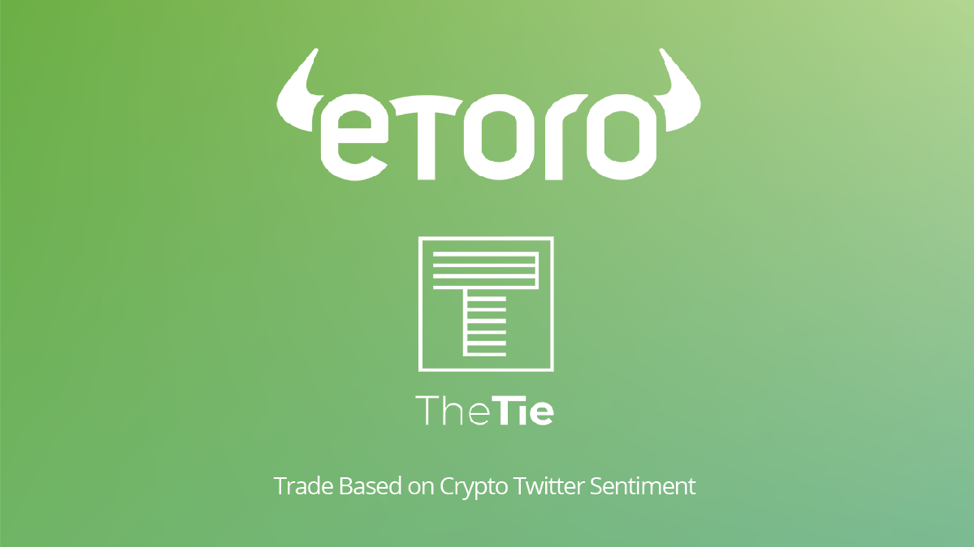 eToro users can now invest in a professional-grade algorithmic strategy from The TIE
October 15, 2019 —  eToro, the leading global investment platform, announces the launch of TheTIE-LongOnly CopyPortfolio, offering users access to a sentiment-based, AIgo-driven investment strategy from The TIE, a cryptocurrency data analytics platform trusted by some of the largest traditional quantitative hedge funds as well as crypto-specific funds.
Guy Hirsch, US Managing Director of eToro, said: "In traditional markets, retail investors have historically lagged behind the 'smart money' when it comes to the data and tools available to them. This puts individual investors at a major disadvantage. In the spirit of crypto and decentralized technology, we believe that offering institutional-grade tools to every investor will level the playing field and democratize investing." 
Cryptocurrency fundamentals are still maturing. They have no revenue, dividends or debt. As a result, social sentiment — people's positive or negative perceptions — is a significant indicator of crypto asset  price movement. The Tie's proprietary machine learning and language processing models ingest 850 million tweets per day, quantifying the positive and negative tone of conversations on Twitter. TheTIE-LongOnly CopyPortfolio strategy allocates based on positive sentiment, algorithmically rebalancing once per month.
Joshua Frank, CEO of The TIE, said: "eToro is well-known as a community where some of the smartest crypto traders share insights and strategies. We're proud to offer investors of…
Version 2.0 of eToro's open-source programming language Lira developed to write options contracts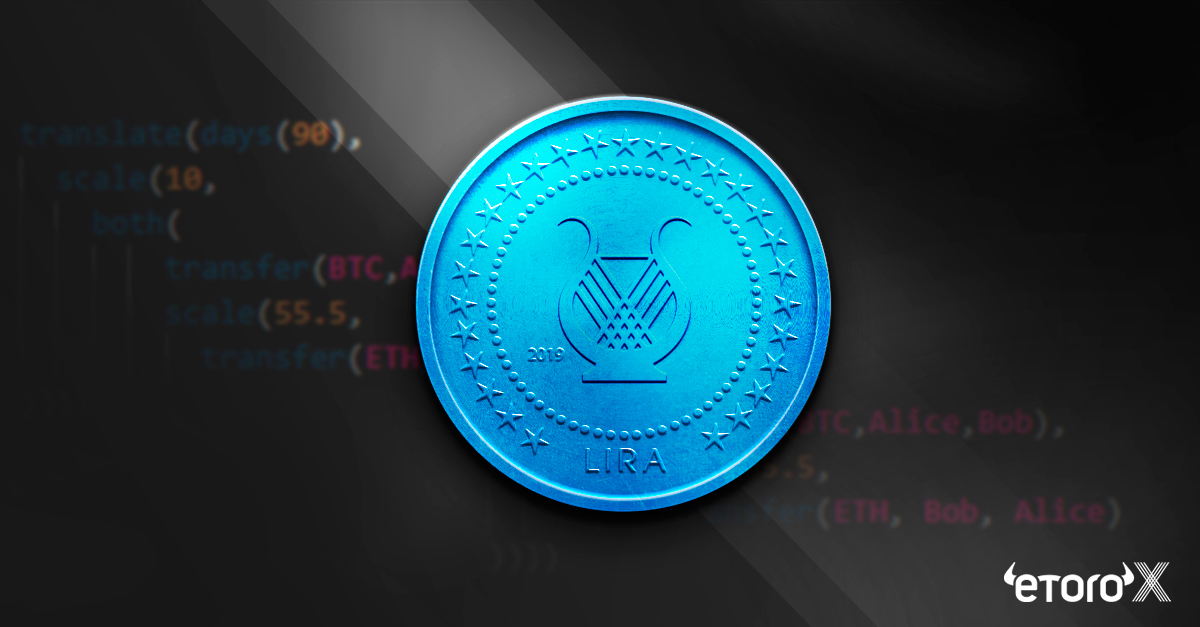 8 October 2019: eToro, the global multi-asset investment company, has announced that Lira, the open-source programming language developed by eToroX Labs, has evolved to write options contracts on the Ethereum Blockchain for the OTC derivatives market.
Announced at a workshop at Devcon V, Osaka, on 8th of October 2019, Dr Omri Ross, eToro's chief blockchain scientist demonstrated Lira 2.0's new features, including writing options contracts. The Lira programming language, recently referred to* as one of the "most imaginative things happening in DeFi today" is one of only two such open source solutions on the market, and is all the more exclusive since it is formally verified.
Responding to the announcement, eToro CEO Yoni Assia commented: "eToro has long held the belief that we will eventually see all tradable financial assets tokenized. Lira, our open source programming language, is a step towards making this a reality, enabling the entire community to write and deploy secure financial contracts on Ethereum. The workshop where this was announced was a central event at Devcon, which is significant in demonstrating how the blockchain community shares our vision for open finance."
Dr. Ross commented: "I am delighted to see the excitement of the community in response to this project. Developers will now be able to…
Planning on joining the crypto revolution? What does it take to be a successful trader?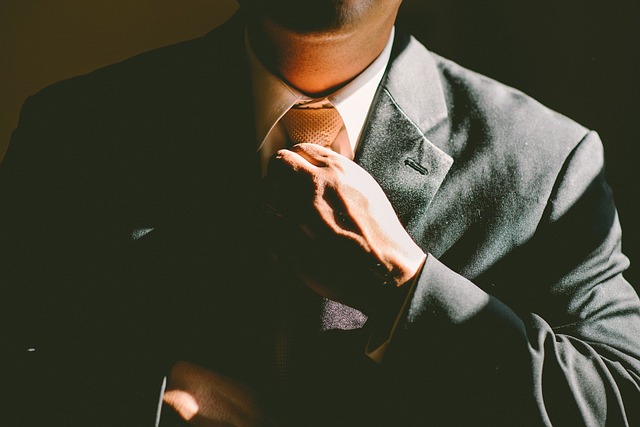 The potential rewards that can result from successful crypto trading have led to a whole new type of trader entering the fray. Amateur and hobby traders have always been part of the market, but till recently, they constituted an insignificant minority. Yet a combination of new online trading tools becoming available and Bitcoin hitting the headlines for its meteoric rise in value a couple of years ago led to the world and his wife wanting a slice of the pie.
Fools rush in where angels fear to tread, and inevitably, many got their fingers burnt and withdrew a little wiser, and often a lot poorer. That's not due to any inherent fault on the part of the markets – we all know they can go down as well as up. It's simply a case of inexperienced traders making poor decisions.
As with anything in this world, doing a successful job demands the right tools. Here, we take a look at what an amateur trader needs at his or her disposal in order to hit the ground running and avoid those early mistakes that can be so costly. We will also look at one particular provider, eToro, which has recently entered the US market and seeks to provide a one-stop-shop that delivers everything you will need. 
Information
Crypto trading is all…