TOKENIZER SIMPLIFIES THE PROCESS OF INVESTING IN BLOCKCHAIN STARTUPS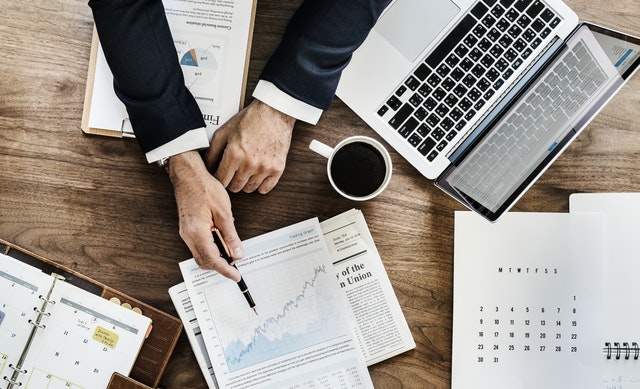 Hong Kong. May 17, 2018. Owing to the fact that it has become more and more difficult to purchase tokens from top-notch Blockchain projects Tokenizer Cryptocurrency Solutions Limited has implemented their own solution – an online platform designed to help make this process easier.
This platform is geared towards global investors, helping them to tap into an ever-growing crowdfunding market. Users can invest into a tokenized economy by directly paying for a custom plan using bitcoin and other leading cryptocurrencies. Users' funds are used to purchase tokens during token pre-sales and sold later with a profit. This will ensure that all users receive up to 50% net profit on each investment made. Tokenizer will basically help users increase their exposure to the tokenized economy (ICO) with minimum risk while their profit is fixed at 50% net per investment. It presents a stress-free way of creating passive income.
As many investors seek improved ways to limit exposure, Tokenizer is working hard to bridge the gap between crowdfunding projects and investors. By offering simple, easy to understand pay plans and provide viable returns on every investment, Tokenizer will be able to achieve this. In line with creating an easy way to invest with cryptocurrencies, Tokenizer has made sure to offer straight financial terms. Every purchase made via Tokenizer will yield approximately 150% ROI, where 100% is an initial investment and 50% is the net profit. Users' accounts receive a variable interest between 5% and 7% on weekdays while weekends bring a fixed 2%.
To expand the platform, Tokenizer has introduced partnership. This involves sharing the experience with others and getting additional rewards based on results. Andrew Oxley, CEO of Tokenizer Cryptocurrency Solutions Limited has noted, "With Tokenizer there is a totally new approach to investments in digital tokens – it's a very simple way of emerging into the best Blockchain projects that even a novice can understand and profit from".
About Tokenizer
As the Blockchain market grows tremendously, it becomes rather difficult for new investors to choose between hundreds of new startups. With no experience, it's rather difficult how different tokens can be used in the future to determine what value they might have in the mid or long-term perspective. Tokenizer saw the need to simplify the process of investments and was created for the very purpose.
For more information, use the media outlets below or visit the company's website, https://tokenizer.biz
Media outlets
Company Name: Tokenizer Cryptocurrency Solutions Limited
Address:  No 5, 17/F Bonham Trade Center, 50 Bonham Strand, Sheung Wan, Hong Kong
Country – Hong Kong
Email) – support@tokenizer.biz
Contact person Full Name – Andrew Oxley
Disclaimer: This press release should not be taken as, and is not intended to provide, investment advice. Global Coin Report and/or its affiliates, employees, writers, and subcontractors are cryptocurrency investors and from time to time may or may not have holdings in some of the coins or tokens they cover. Please conduct your own thorough research before investing in any cryptocurrency and read our full disclaimer.
Ludos Protocol Makes a Strong Case for Investors in Blockchain Gaming
As games migrate to the blockchain and become increasingly complex, Ludos Protocol is set to capture this new market. It's creating a solid ecosystem of DApps and toolboxes that provide Blockchain as a Service for developers to build and maintain sidechains.
Ludos Protocol solves one of the biggest issues that has given investors qualms about blockchain gaming: scalability. An overcrowded mainchain is a perennial problem that has hindered the progress of even the best-funded blockchain gaming applications. Thanks to a hybrid of Proof-of-Work and Proof-of-Stake consensus algorithms, Ludos Protocol is able to implement a multi-sidechain system. This allows any populated game to deploy its own sidechain of transactions while keeping the mainchain throughput at a minimum.
This is why Ludos Protocol has attracted investment from fund behemoth Softbank, whose previous ventures include Uber and Alibaba. Ludos Protocol is the fund's third-ever foray into blockchain.  
Industry trends attest to Softbank's interest in Ludos Protocol. Gaming produced a global revenue of over $200 billion in 2017, according to the latest report by Digi-Capital. It is a figure that is expected to grow to $300 billion by 2021, making the industry one of the most lucrative in the digital economy. It is also one of the ripest for change by blockchain technology. The development of a comprehensive blockchain infrastructure that suits the evolving needs of the…
NET Tokens Set To Be Frozen Forever: Time Is Running Out To Activate Your NIM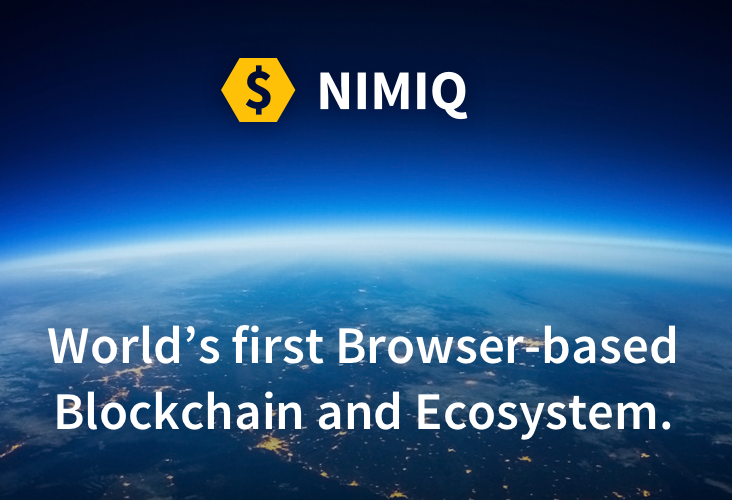 Summary: Nimiq announces NET token end-of-life: The last and final opportunity ends on Friday, November 30, 2018 (3:00 PM GMT).
Surfacing in early 2017, Nimiq is the first browser-based blockchain and aims to be the most accessible, high performance, decentralized payment system. The Nimiq mainnet and its native NIM token have been operational since successful launch on April 14, 2018. Holders of the existing Ethereum-based (ERC20) NET token, used for project fundraising, have long been asked to claim their corresponding NIM tokens through the NIM Activation process. This process is coming to an end and with it, the NET token smart contract will be terminated (End-of-life of the NET token).
Following three deadlines and more than seven months of time to activate, the Nimiq team recently extended the NIM Activation grace period and now are giving NET holders a final chance to make use of their NET and claim corresponding NIM tokens. As of publication, around ~1'600 NET addresses had a balance of 10 NET or more with a total of ~20% of the original NET token supply outstanding for NIM Activation.
The last and final opportunity to complete NIM Activation ends by Friday, November 30, 2018 (3:00 PM GMT). As the NET tokens' sole purpose is to use them to activate corresponding amounts in NIM tokens, the NET token smart contract will be stopped in…
Wirex unveils corporate partnership with hand-held 'piggy-wallet', Pigzbe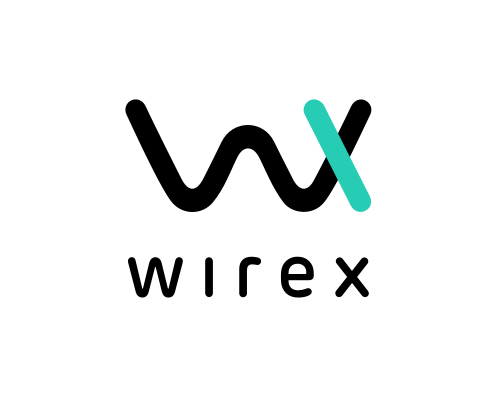 Partnership aims to prepare new generations for the technology and currency of tomorrow, today.
LONDON, UK – November 13, 2018 – Today, Wirex – the payments pioneer that is bridging the gap between cryptocurrencies and everyday spending – announced its first corporate partnership with the blockchain-powered 'piggy-wallet', Pigzbe.
Pigzbe was designed to reinvent pocket money for a new generation of children. The part physical, part digital 'piggy-wallet' runs on Wollo (WLO), Pigzbe's family-friendly crypto-currency, and is designed to introduce children age 6+ to modern money management while teaching them good financial habits in a safe and secure setting. The partnership will see Wirex list WLO alongside its existing Bitcoin, Litecoin, Ethereum, and XRP wallets. In turn, Wollo holders will be able to buy, store, exchange and spend WLO through the existing Wirex app and Visa card.
Wirex currently holds the crown as the only company in Europe with a debit card that is linked to users' crypto wallets, allowing them to convert and spend their digital assets in shops, bars, restaurants or on public transport and the only UK headquartered crypto-friendly company to receive an FCA e-money licence. Already a success in Europe, the company recently announced plans to expand its card offering into the US in what would represent North America's first multi-cryptocurrency prepaid card programme.
Pavel Matveev, Co-founder and CEO of Wirex, said: "Our relationship with Pigzbe paves the way for novel crypto and…