TOKENIZER SIMPLIFIES THE PROCESS OF INVESTING IN BLOCKCHAIN STARTUPS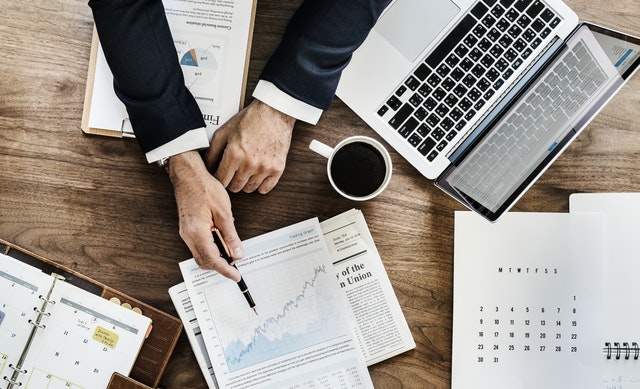 Hong Kong. May 17, 2018. Owing to the fact that it has become more and more difficult to purchase tokens from top-notch Blockchain projects Tokenizer Cryptocurrency Solutions Limited has implemented their own solution – an online platform designed to help make this process easier.
This platform is geared towards global investors, helping them to tap into an ever-growing crowdfunding market. Users can invest into a tokenized economy by directly paying for a custom plan using bitcoin and other leading cryptocurrencies. Users' funds are used to purchase tokens during token pre-sales and sold later with a profit. This will ensure that all users receive up to 50% net profit on each investment made. Tokenizer will basically help users increase their exposure to the tokenized economy (ICO) with minimum risk while their profit is fixed at 50% net per investment. It presents a stress-free way of creating passive income.
As many investors seek improved ways to limit exposure, Tokenizer is working hard to bridge the gap between crowdfunding projects and investors. By offering simple, easy to understand pay plans and provide viable returns on every investment, Tokenizer will be able to achieve this. In line with creating an easy way to invest with cryptocurrencies, Tokenizer has made sure to offer straight financial terms. Every purchase made via Tokenizer will yield approximately 150% ROI, where 100% is an initial investment and 50% is the net profit. Users' accounts receive a variable interest between 5% and 7% on weekdays while weekends bring a fixed 2%.
To expand the platform, Tokenizer has introduced partnership. This involves sharing the experience with others and getting additional rewards based on results. Andrew Oxley, CEO of Tokenizer Cryptocurrency Solutions Limited has noted, "With Tokenizer there is a totally new approach to investments in digital tokens – it's a very simple way of emerging into the best Blockchain projects that even a novice can understand and profit from".
About Tokenizer
As the Blockchain market grows tremendously, it becomes rather difficult for new investors to choose between hundreds of new startups. With no experience, it's rather difficult how different tokens can be used in the future to determine what value they might have in the mid or long-term perspective. Tokenizer saw the need to simplify the process of investments and was created for the very purpose.
For more information, use the media outlets below or visit the company's website, https://tokenizer.biz
Media outlets
Company Name: Tokenizer Cryptocurrency Solutions Limited
Address:  No 5, 17/F Bonham Trade Center, 50 Bonham Strand, Sheung Wan, Hong Kong
Country – Hong Kong
Email) – support@tokenizer.biz
Contact person Full Name – Andrew Oxley
Disclaimer: This press release should not be taken as, and is not intended to provide, investment advice. Global Coin Report and/or its affiliates, employees, writers, and subcontractors are cryptocurrency investors and from time to time may or may not have holdings in some of the coins or tokens they cover. Please conduct your own thorough research before investing in any cryptocurrency and read our full disclaimer.
Supporting with Five Highlights, the New Generation of ColdLar Wallet Pro 3 Shocked Release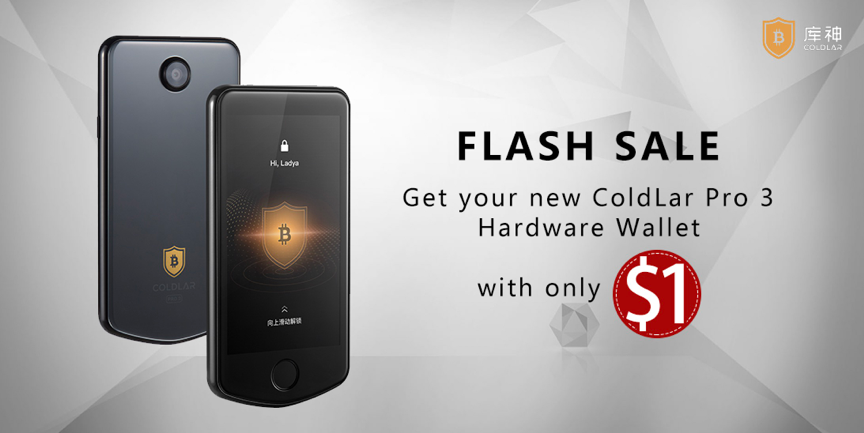 The new generation of ColdLar Wallet Pro 3 has been released, which makes a great step to become the Guardian for the Blockchain Assets.
Most of the experienced customers of cryptocurrency circle have known about ColdLar Wallet for a long time. However, the beginners also can understand its concept though this article.
ColdLar Wallet is not only an intelligent hardware cold wallet product, but also a full set of security storage solutions for blockchain assets. ColdLar Wallet adopts the ideal of "Dimension Reduction Protection", and it is composed of cold end wallet device and hot end APP.
The cold end is a hardware device, which looks like a cell phone without requiring a network connection, mainly responsible for building transactions and signing transactions. And the hot end APP need to connect to a network with broadcast transactions and query balances as its main tasks.
The unique structure of "Hardware Device Plus Mobile App" ensures that the private key will never connect to the network. The full set solution transmits the encrypted information by encrypted two-dimensional code or NFC, which can guarantee the absolute security of transactions.
The security storage solution of ColdLar is based on the security structure of ColdLar wallet. And it takes the secure storage and algorithm of the private key as its core, as well as relies on the strong research and development capability of ColdLar, for completely isolating the hacker attacks.
Humaniq Doubles Number of Nations Where it Brings Global Unbanked Better Options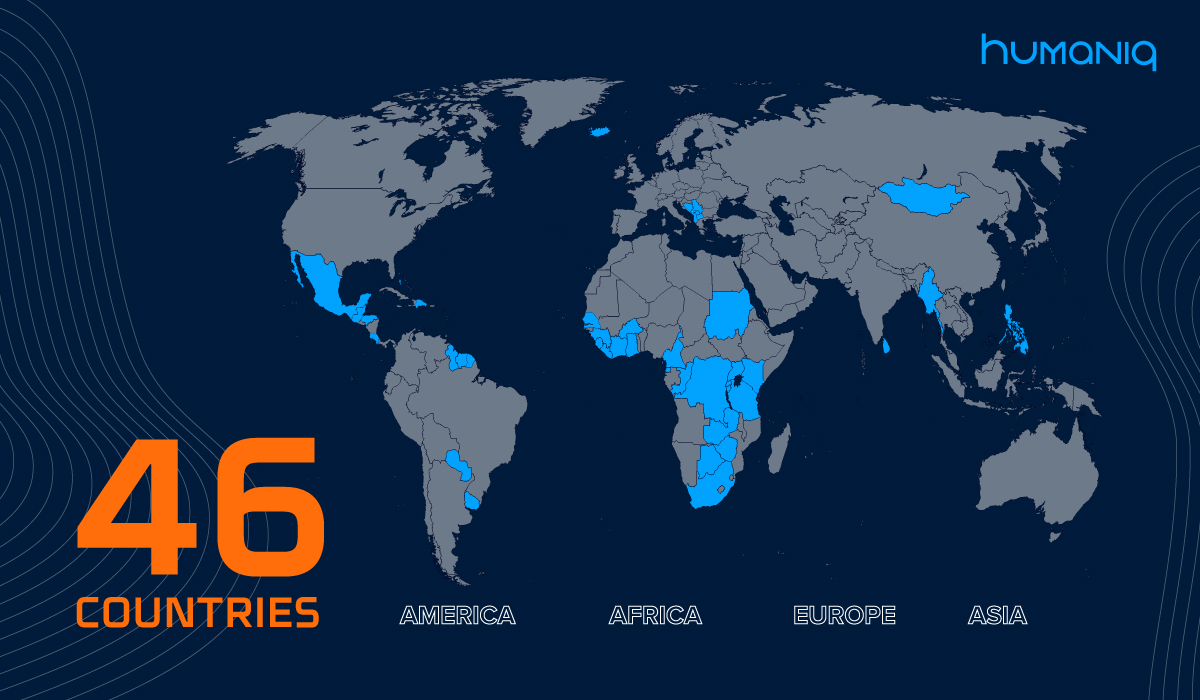 London, September 20, 2018 – International FinTech company Humaniq today expands its global reach by launching the Humaniq app with full functionality –  wallet & crypto emissions – in a further  24 countries. The launch, from Asia to Latin America,  takes the total list of nations Humaniq App operates into 46. The expansion will provide both social and financial empowerment to the global unbanked population and widen the horizon for financial inclusion initiatives.
Launching the app in new continents with already close to half a million users onboard after less than a year Humaniq is ready for further rapid growth and achievements. As of today, the Humaniq App can be downloaded in 24 new countries: Republic of the Philippines, Myanmar, Sri Lanka, Papua New Guinea, Mongolia, Seychelles, Belize, Dominican Republic, The Bahamas, Guatemala, Honduras, Costa Rica, Venezuela, Guyana, Suriname, Paraguay, Oriental Republic of Uruguay, México, Albania, Montenegro, Macedonia, Republic of Serbia, Bosnia and Herzegovina, Republic of Iceland.
It is no coincidence that there are Southeast Asia and Latin American countries in the list of nations Humaniq now operates in. Humaniq will fill in the gaps in financial inclusion, bringing knowledge and skills that will help people to use financial products and services effectively and with a greater awareness of their rights and responsibilities in financial markets.
Today, there are approximately 1.7 billion people without any access to financial accounts, according to the World Bank's Global Findex Database 2017 (Findex).…
Play2Live starts opened beta testing of the blockchain streaming platform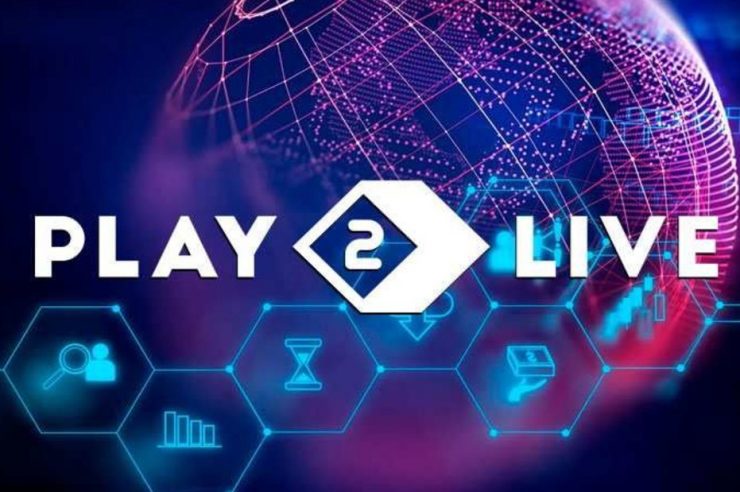 Today, on September 19th, 2018, Play2Live has officially announced the launch of opened beta testing of their blockchain streaming platform to the general public. First access to the closed testing phase was granted on August 15th to media representatives and accredited streamers in order to check the operational capacities of the platform's basic functionality. Play2Live has prepared for the launch broadcasts from famous EU&CIS streamers and a large promotion campaign, including LUC buyback.
In the opinion of the leading experts, one of the interesting benefits of the project includes the possibility of buying and earning LUC tokens directly at the platform's website. The coins can be used for implementing different monetization options, including donations, voting, and for assigning special tasks to streamers. The neural network developed by the project team will be responsible for monitoring the fulfillment of assigned tasks. Play2Live CEO and founder Alexey Burdyko noted that users are in for a vast number of innovations and new features. Some "know-how" has never been used in e-Sports before.
Alexey Burdyko said: "We have been preparing the release of the beta version since the spring of 2018 when the investment campaign of the project (ICO) was completed. Throughout this time, we have strengthened the team and were able to develop and implement a number of innovations not only for Play2Live itself but for e-sports in general. With the start of public use of the basic…