TrustDice releases Crash Game supporting BTC and ETH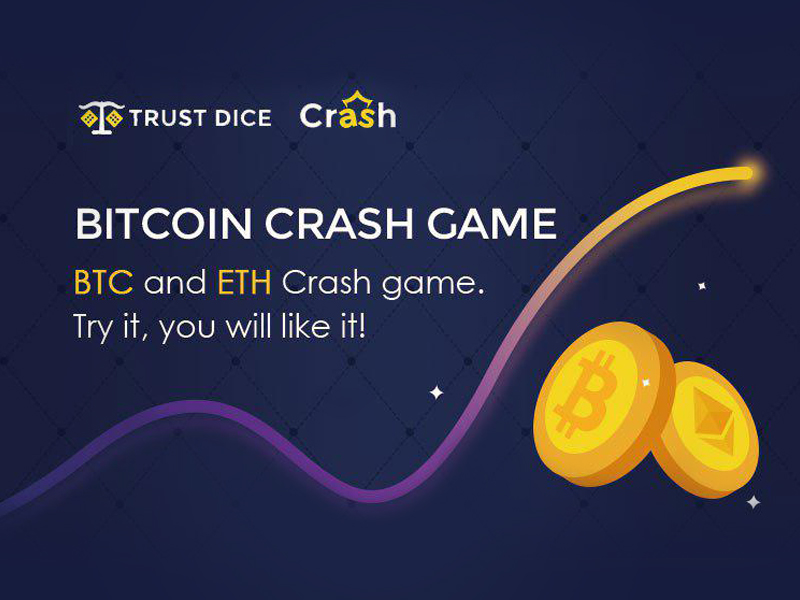 People always ask when blockchain will go mainstream. When Facebook launches its own cryptocurrency? When Telegram launches TON network? Or when old money starts buying Bitcoin?
The TrustDice team believes that blockchain will go mainstream when millions of people play blockchain games every day. During the past 2 years, blockchain gaming grows fast. Nowadays there're almost 3000 Dapps (Decentralized Apps) built on blockchain (Ethereum, EOS, TRON, etc) and 60% of them are games, according to the data from DappReview.
However, the number of daily active users of blockchain games is still small (around 100k) compared with that of traditional games. To accelerate the process of bringing blockchain gaming to the mass market, the TrustDice team makes a lot of efforts. They released Trust Protocol in March 2019. And now they release the first Crash game to support multiple cryptocurrencies (Bitcoin, Ethereum, EOS, etc), with the help of Trust Protocol.
We talk with the TrustDice team about their vision and plans in the future.
Why do you build this Crash game?
Crash is an innovative game invented by people in the world of cryptocurrency. The first Crash game was released by Bustabit in 2014 and since then it has been popular among the Bitcoin community.
However, Bustabit only supports Bitcoin, for people holding other coins, they cannot enjoy the fun of this game. Therefore, we came up with the idea to build a Crash game supporting multiple tokens (Bitcoin, Ethereum, EOS, etc). And this will also be a good showcase of Trust Protocol.
Any other differences between your Crash game and Bustabit?
Besides supporting more tokens than Bustabit. There'll be daily wagering contest in our Crash game. Those who wager more will win more. Another big difference is that our Crash game is built on EOS blockchain. All the random numbers are generated on blockchain.
It is truly provably fair and more transparent than games built on centralized servers. Finally, we have a Coinbox feature for new players to claim free coins (BTC, ETH, EOS, etc) every 6 hours. Even people without holding any cryptocurrencies can enjoy the game and maybe win a lot of coins, as long as they have good skills and luck.
Why do you focus on casino games now?
Our team is composed of veterans in the gaming industry and geeks. We've actually delivered several different types of blockchain games during the past 2 years: collectible game, FOMO game, Dice game and so on. Most of them can generate hypes during a short time, yet lose players quickly, while casino games like Dice and Crash, has been popular in the world of cryptocurrency for a long time.
The number of transactions in SatoshiDice was once taking 60% of all transactions on Bitcoin. What's more, the daily betting volume of casino games on those new blockchains (Ethereum, EOS, TRX, etc) surpasses 10M USD. It's definitely a great use case of blockchain and helps a lot of new users to learn cryptocurrency easily. It will keep contributing to the ecosystem of cryptocurrency in the future, and we believe that we can add value to it.
What's the plan for 2019?
Well, our strategy is always customer first, and our highest priority is to provide the best gaming experiences to our players. In the rest of 2019, we'll polish the product, deliver more games, as well as supporting more tokens on TrustDice.
For Trust Protocol, we'll support more blockchains including TRON, NEO and so on. We hope to open source Trust Protocol by the end of 2019 so that more developers can benefit from our experiences before.
CoinField Starts One Week SOLO Token Pre-Sale

CoinField has launched its SOLO Token Pre-Sale today, which started at 6 pm UTC (10 am PST). The pre-sale will run December 9-16, 2019. A limited number of participants will be able to purchase a total of 40 million SOLO tokens at a discounted rate, ahead of the public sale in Q1 2020.
Last month, CoinField sent out 50,000 invitations to the Sologenic VIP community members who needed to sign up for a CoinField account, pass the KYC verification process and successfully fund their account before December 6, 2019, to join the pre-sale.  
Built on top of the XRP Ledger, Sologenic was unveiled at the Malta AI & Blockchain Summit in November, where it was nominated as "DeFi Project of the Year."
"I have to say that from all the projects in 2019, this one, in particular, caught my eye for various reasons. The first one being that this is an ambitious project that aims to revitalize the trading industry through a blockchain-only solution, and the second being the innovative use of XRP Ledger technology to make it all happen. I'm confident that with Sologenic's stellar direction, this will be one of the projects to…
Five Strategies for Lowering Your Crypto Taxes
Getting taxes done isn't always the highest item on everyone's to do list. This is especially true if you have accumulated significant gains from investing in cryptocurrencies. What many investors often don't consider are the opportunities to actually reduce their tax liabilities from their crypto investing. This article discusses five strategies that you can use to help minimize your crypto tax liability.
Depending on what country you live in, your cryptocurrency will be subject to different tax rules. The questions below address implications within the United States, but similar issues arise around the world. As always, check with a local tax professional to assess your own particular tax situation.
1. Tax loss harvesting
Tax loss harvesting is a common strategy in the world of investing where you sell your assets that will realize a capital loss. All you need to do is look at your investments and see which ones you bought for more than they are currently worth. By selling at a loss, you can potentially dramatically lower your net capital gains and thus reduce your taxable income. Given the market we are currently in, there are abundant opportunities to harvest losses and save on your tax bill. Cryptocurrency tax calculators have built specific tax loss harvesting tools that you can use automatically detect which coins present…
The Best Thing to Share with Your Family on Thanksgiving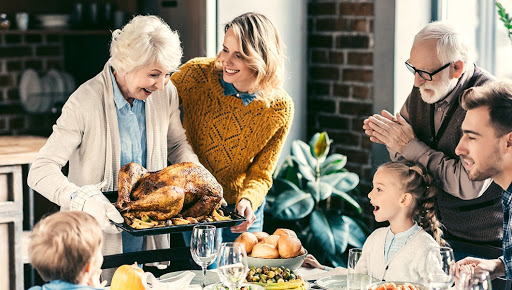 Sitting at the Thanksgiving table, your cousin remarks that her credit card was stolen in their data breach and was used to shopping during Black Friday last year. You quickly say, "That wouldn't have happened if you used Bitcoin," which leads to an awkward silence. "Isn't that what people use to buy illegal drugs?" your cousin finally asks, while your other relatives nod their heads. At this Thanksgiving Day, it's time to share the true meaning of cryptocurrency.
The first thing to do is to compare the cryptocurrency to cash. Remind your cousin that when she pays with cash, she doesn't have to give away any of her personal details unless the purchase requires it, and more importantly, the merchant has no access to get more of her money than what she gave him. Similarly, cryptocurrency works the same way in the digital realm. Therefore, cryptocurrency payment is also less open to fraud and theft comparing to credit card.
How to make profits with cryptocurrency
What's more, you can also make profits in crypto trading. In spot trades, investors buy cryptocurrencies like bitcoins and make a profit when BTC rise in price. But there are more opportunities to profit in another way: futures trading.
Compared to spot trades, futures trading enables investors to make a profit on both the upward and…