Why Monero (XMR) should be Preferred over Bitcoin (BTC)
You are definitely your own bank with Monero (XMR). It is an open source crypto which has climbed the ladder so fast since it was first launched in April 2014 due to it being secure, private and untraceable.
Monero (XMR) is absolutely private and ensures all that you trade the one you trade to, as well as the extent you trade, are completely unknown. In fact, all the transaction history of both the receiver and the sender are kept confidential and are untraceable.
The scenario for Monero's introduction
Evidently, Monero (XMR) offers the highest security to its users as their transactions are not exposed at any rate. With other cryptocurrencies, Bitcoin, for instance, the addresses of the sender and the receiver are exposed publicly.
For this traceability concern, there was a need to sort it out so that user transactions can be obscured. The solution was, therefore, the introduction of Monero (XMR).
At this moment in time, if Monero and bitcoin were equally valued with same sized infrastructure, which crypto would you have, to spend, to hold, and to receive? One that announces all that you have when and how much spent? Or one that is so private, fungible and untraceable?
Basically, Monero (XMR) has ring signatures that scramble the addresses of the parties in a transaction – hence making it untraceable. Therefore, it holds the stage for being a number one crypto when it comes to privacy.
Does son beat father?
Why should Monero be preferred over Bitcoin? Undoubtedly, BTC was launched way early than Monero – to be specific in 2009 compared to Monero in 2014. Many got to know bitcoin more, and are therefore flocking to it, not that there are no better cryptocurrencies, but rather they are unaware of them.
Monero (XMR) is simply a superior choice than Bitcoin in comparison because of the following:
Superior mining algorithm
Monero (XMR) is best for long-term investment than Bitcoin (BTC). Adding to its perfect security, personal computers as well as ordinary laptops can aid in mining Monero, unlike Bitcoin which requires a special Application Specific Integrated Circuit (ASIC).
Seclusion
With Bitcoin, all the information about the sender and the receiver are visible which is not the case with Monero that has the highest anonymity. As more individuals learn more about the privacy of transactions offered by Monero, the more Monero's valuation will grow – recent studies confirm.
Expected future valuation
This is just a no-brainer as the current price graph explains it all. There is simply a rapid growth when you look at the price of Monero (XMR) with an increase of 11.14% within the past 24 hours.
You would be wrong if you thought it was only the price that increased because its supply as well increased touching 16 million. Monero's expected future value at the moment is $1000.
Sustainable transaction cost
Bitcoin's transactions cost is basically unmatchable when compared to Monero, and as if that is not enough, they are time-consuming as well.
Apart from charging less transaction cost, Monero (XMR) provides faster transactions due to the high number of individuals that make use of it at a time.
I simply believe that Monero (XMR) is superior cryptocurrency just at the perfect time in terms of history – a time when adoption of cryptocurrencies is taking the stage.
We will be updating our subscribers as soon as we know more. For the latest on XMR, sign up for our free newsletter!
Disclaimer: This article should not be taken as, and is not intended to provide, investment advice. Global Coin Report and/or its affiliates, employees, writers, and subcontractors are cryptocurrency investors and from time to time may or may not have holdings in some of the coins or tokens they cover. Please conduct your own thorough research before investing in any cryptocurrency and read our full disclaimer.
Image courtesy of descryptive.com/ via Flickr
We know what the Institutions are saying, but what are they doing?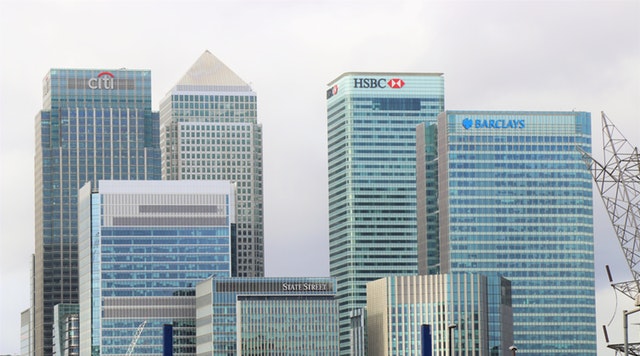 Many of us hear that institutions are buying tons of BTC, XRP, and other top 20 cryptocurrencies.  The thing is how much truth really is there to that when we cannot even see the market moving in any direction other than on a downtrend. Right now, many do not know this but there is the OTC or the over the counter exchanges that exist. These exchanges like OTC trading desks do the trades off the market hense over the counter. This means that it functions in the same way the black market functions as when you sell these items it is essentially off the books so to speak.
Why does all this matter? Have any of you seen this VIDEO with Tekka Tiwari. Here he explains what I love to say as listening with your eyes. He goes on to show how Wall Street legally manipulates the market, they throw out in the media and go into the limelight and bash the said stocks, or bitcoin. The result is that of them falling drastically as many panic sell the asset. While everyone is selling off tons of their assets when it gets close to the bottom, similar to where cryptocurrency is currently they buy it in droves. He explains how this is exactly what happened in the…
Why Is Coinbase Stalling With XRP?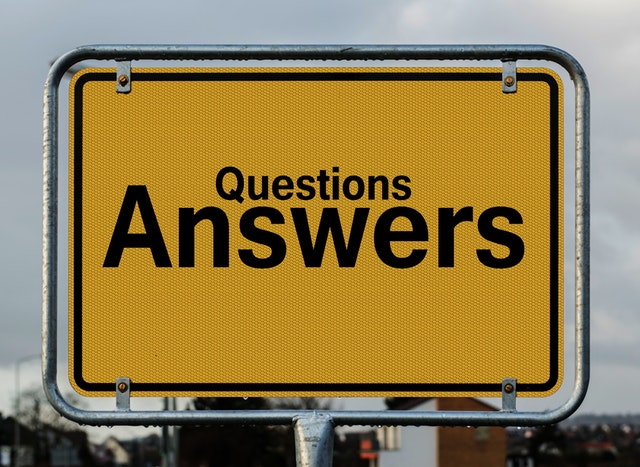 For a cryptocurrency project, getting their coin to Coinbase is one of their biggest goals. However, the popular exchange has become infamous over the years for only accepting a handful of top-ranking coins, while other ones were deemed unsafe for listing for various reasons. In the first half of 2018, however, Coinbase decided to distance itself from this old way of looking at things, and it has even announced that it will look into numerous altcoins, in order to locate and list the best among them.
Since then, the exchange has kept its word, and while it did not add dozens of new coins, they still did open up to a few projects, such as 0x and even Zcash.
However, for all this time, there was no mention of XRP, a cryptocurrency formerly known as Ripple, which is currently the second largest coin by market cap. Despite high demand, constant requests, and alike — Coinbase did not even consider adding XRP.
That is, until several days ago, when numerous reports of Coinbase considering another group of altcoins emerged. While the XRP community was very excited to see XRP listed as a candidate for a potential listing, many believe that it is still not going to happen.
Why Coinbase doesn't want to add XRP?
As mentioned, the XRP community has been asking for the addition of XRP for…
Why 2019 Will Be A Big Year For Crypto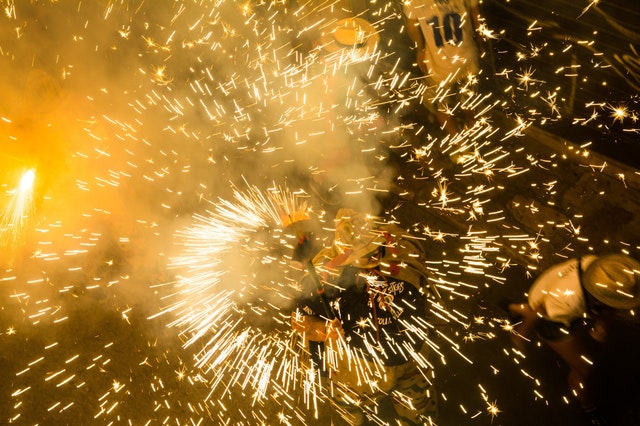 As 2018 is getting close to its end, a lot of crypto investors are turning their gaze towards the future. Considering the crypto bearish trend that has dominated this entire year, not to mention two big market crashes, it is of no surprise that everyone is more than ready to leave these harsh events behind.
However, a few questions still remain unanswered — what to expect in 2019? Is the situation going to change, or will there be just more of the same? Is investing now, when the prices are low, a good idea? These are the issues on every investor's mind right now.
What to expect in 2019 in terms of crypto value?
Understandably, after a year such as 2018, expectations of the future are quite high. The crypto scene is still in its infancy, as many analysts have stated numerous times. Add a few more issues, such as regulatory uncertainty, mistrust coming from institutional investors, and constant hacks, scams, and theft that have been a significant factor in this and previous years, and it's no wonder that the market keeps crashing.
However, there is more to it than that. Due to high volatility and no real control over cryptocurrencies, a massive bull run of 2017 brought cryptos to heights that were not supposed to be reached that early. Because of that, some analysts claim that, what…