Bitcoin (BTC) Ethereum (ETH) Price Analysis – Searching for Signals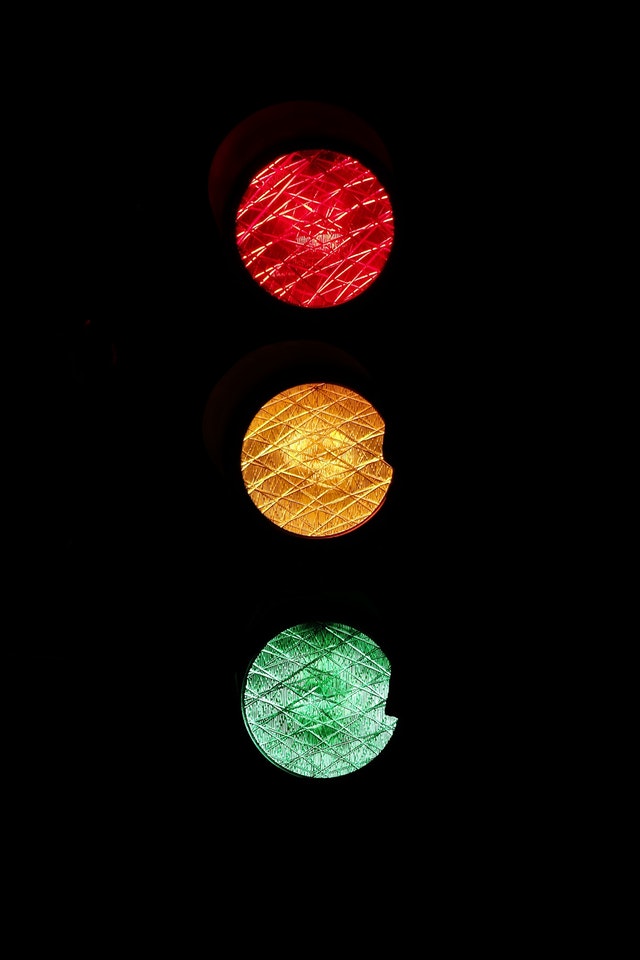 The broad cryptocurrency landscape continues to trace out a major-degree corrective phase that was born into existence about two weeks before the end of the last calendar year. That makes this process now roughly 7 months old.
The crypto world moves at a fast pace relative to other markets, and 7 months is a lifetime, so traders and investors are doubtless hard on the search for tangible signals of a coming change in character in the charts.
With that in mind, we will take a few minutes and dive into the big-picture technical action for the two biggest heavyweights in the coin realm: Bitcoin (BTC) and Ethereum (ETH).
Bitcoin (BTC)
Naturally, for much of the general public, Bitcoin is somewhat synonymous with the cryptocurrency complex. In a sense, it functions as almost a major index or average – like the S&P 500. While this is far from true in any literal sense, the correlation framework that defines cryptocurrencies in general often reinforces this intuitive notion perhaps more than it should.
Hence, whether justified or not, in many important ways it is hard to get away from the sense that, as Bitcoin goes, so goes crypto.
As such, when we take a close look at the Bitcoin (BTC) chart, we are looking at the defining trend for the complex as a whole. And that trend is quite clearly "down", and has been for the better part of the past eight months.
Without question, the key level to appreciate here is the $6000 level. In terms of closing prices, this level more or less held as key support back in early November of last year, before the most significant and maniacal portion of the Bitcoin bubble sprint higher from mid-November to mid-December.
This same level also played a significant part in defining the lows that Bitcoin reached in early February of this year. And, as fate would have it, this is just about the level at which we held that key support late last month.
It is not insignificant to note that the lows recorded in BTC in April 2017 – as a final check before the parabolic move higher began – were right around the $1000 level. If one establishes this level as the defining low point in a Fibonacci retracement ruler, then the $6000 level is also a near-perfect 78.6% Fib retracement of the entire bubble run.
However, perhaps the most important point is this: we recently saw a break underneath the March/April 2018 lows, followed by a test of the underside of the $6000 level, further followed by a grinding rally that has now lasted nearly two weeks. This rally has not been accompanied by any true game-changing positives for Bitcoin in terms of news or headline drivers.
This is a bit of a red flag for bears holding short interest in the BTC futures: a test of new lows that gives way to a sharp rally on no new bullish catalysts can often be a sign of a selling exhaustion point.
Hence, one may make a case that the BTC chart is beginning finally to carve out the ingredients of a base under construction. Stay tuned!
Ethereum (ETH)
As one might expect, looking at the ETH chart is very similar to looking at the Bitcoin chart. The correlation between BTC and ETH has been quite high since midway through last year.
However, we have begun to see a bit of a divergence in recent action that suggests some favoritism toward ETH during the immediate future as compared to Bitcoin.
The divergence is built off the fact that, while Bitcoin broke beneath its March/April 2018 lows during June trade, ETH held above that same pivot point on its own chart, putting in sharp support at the very important $400 level.
At the same time, Ethereum (ETH) was able to carve out a pivot at an extreme oversold reading on the RSI chart, but a positive divergence relative to the same point on the RSI oscillator seen several months ago at the key pivot low.
While this may signal a potential for bullish action ahead in ETH, it is important that traders not get carried away with the small timeframe signals.
The fact still remains that, in the case of both of these coins, and in the larger case defining the crypto landscape in general, we are dealing with charts that are mostly still solidly underneath their major moving averages, with many of them moving underneath downward sloped averages.
In such a situation, the odds don't favor aggressive long positioning until some level of further technical confirmation starts to rear its head on the charts.
Happy Trading!!
For the latest cryptocurrency news, join our Telegram!
Disclaimer: This article should not be taken as, and is not intended to provide, investment advice. Global Coin Report and/or its affiliates, employees, writers, and subcontractors are cryptocurrency investors and from time to time may or may not have holdings in some of the coins or tokens they cover. Please conduct your own thorough research before investing in any cryptocurrency and read our full disclaimer.
Image courtesy of Pexels
Charts courtesy of tradingview.com
What Will It Take For Bitcoin (BTC) To Rise Again?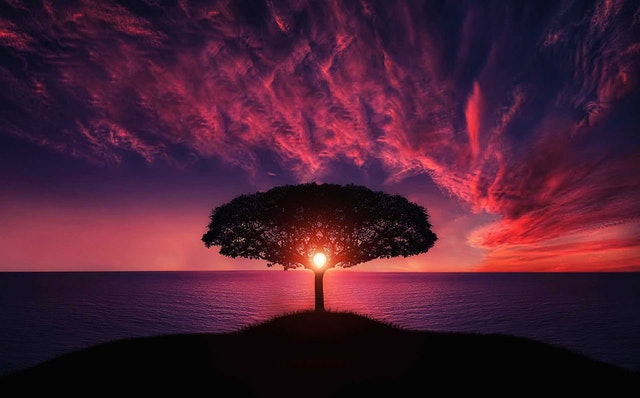 It is no secret that 2018 has been a terrible year for cryptocurrencies when it comes to their value. Things looked so bright during the first few days of this year, with Bitcoin hitting $20,086 per coin, and every altcoin reaching new heights. However, it was not to last, and soon enough, the market crashed, and prices went down.
What followed was months and months of a heavily bearish market that kept pushing the prices further and further down. It prevented any attempt of recovery, although several of them gave it their best shot.
Despite a situation like this, crypto investors never forgot the potential of Bitcoin, and many have been predicting another bull run that would have the same results. Those expectations were quite large, and potentially even unrealistic at first. Now, however, as the year approaches its end, it doesn't seem like anything will happen. The community started to wonder why that is, and what would it take for another bull run to emerge, which is what we will try to answer right now.
What does Bitcoin need in order to have another bull run?
1. Bringing regulation
The crypto space remains highly unregulated in most parts of the world, which is one of the largest reasons why BTC remains dormant. While there are attempts to regulate it, these attempts are made even more difficult due to the fact that the market is constantly changing and…
Forget Bitcoin: 3 Altcoins That Will Double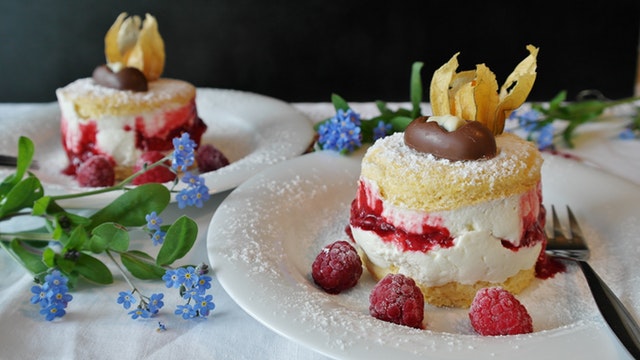 This movie is getting old.
Every day we comb through the news, scour the web, and flip through the feeds on our social media pages. We look for the movement on our favorite coin(s) and we search for solid investment opportunities. Of course, the dominant advice we are fed inevitably leads us back to Bitcoin (BTC).
Is it a good time to invest in Bitcoin (BTC)? Is Bitcoin (BTC) ready to move? The Twitter feeds are sure of it. Any day now, Bitcoin (BTC) is going to go through the roof. And if you don't get in now, your FOMO will leave you waiting for a dip, hoping to join your giddy friends who knew better all along. But when you open your wallet to check the action on your investment, it's always the same thing. The undisputed king of the cryptoverse has traded sideways again.
To be clear, Bitcoin (BTC) is going to come back. And when it does, it will likely double or triple overnight. But you know what? So will a number of altcoins in that time. The question that leaves most of us scratching our heads is, which ones? And while no one knows for sure which coin(s) will pop, what follows is a short list of three great crypto-choices we should be watching while we wait for the king to come back.
Basic Attention Token (BAT)
The first (And most obvious) on my…
Bitcoin path looks similar to that of NASDAQ during the dotcom bubble era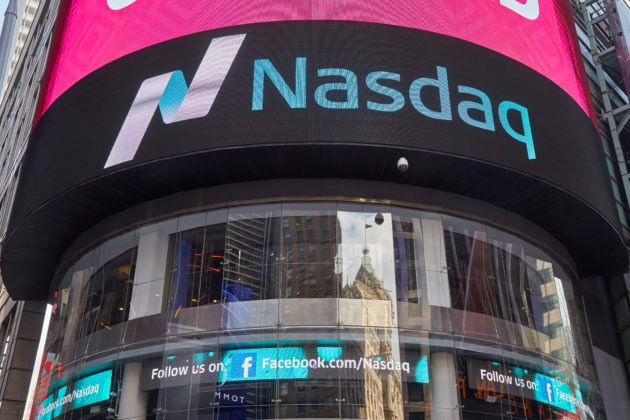 Unlike many other things that enter the stage with a bang only to disappear, blockchain is here to stay. Opposite to when it first appeared with Bitcoin a decade ago, currently, it seems like blockchain is the next big thing that will shape the manner money is spent.
Sometimes it makes sense for investors to use the past information to help stay in the game a bit longer. Therefore, today in this post, we are going to look at similarities between the dotcom bubble since 1973 and Bitcoin since 2011.
Will Bitcoin cross its all-time high ever again?
According to the quarterly charts, the Bitcoin price trend mirrors that of the NASDAQ index of the 1990s, but there is a catch. The manner in which NASDAQ traded in 2000 is similar to a one-year performance for Bitcoin over NASDAQ's 14 years, with the difference being that bitcoin is fourteen times faster than how NASDAQ did it.
Reason being, today's technology is much far ahead as the information travels faster with the diverse social media platforms and the high-speed internet connections. One thing that makes all financial bubbles universal is the fact that human fear and greed never changes.
For that reason, NASDAQ took long enough to rise 1,700% to its all-time high while Bitcoin managed a similar return in merely a few months. Similarly, NASDAQ took around 30 months to fall 78%, whereas Bitcoin lost 70%…