Bitcoin gets a new rival?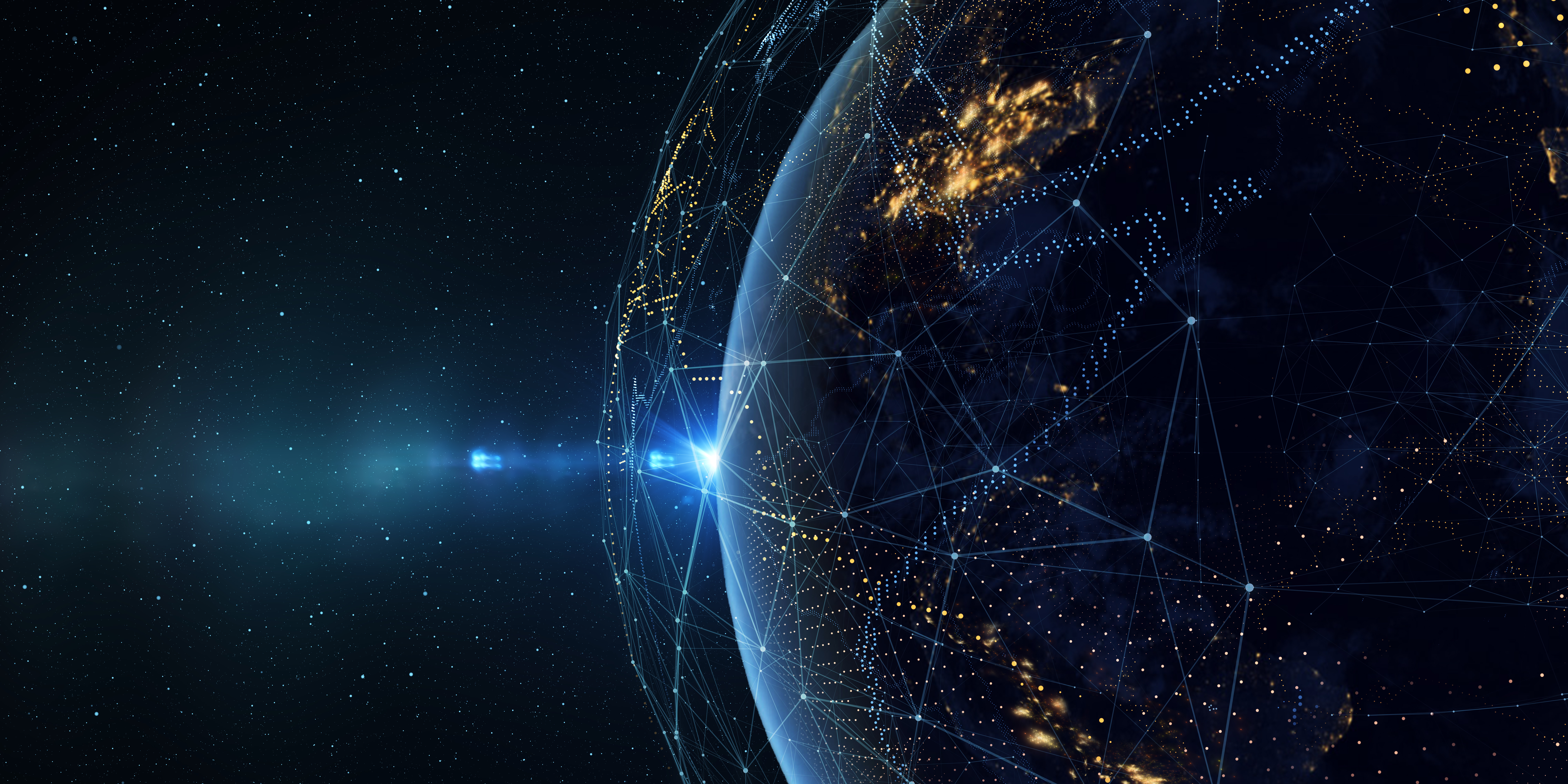 After Bitcoin climbed at $8500 and Justin Sun bid $4.57 million for having lunch with Warren Buffett, all the news indicated that Bitcoin would raise at $9000, but it fell below $8,000 suddenly. Nevertheless, cryptocurrency is at the beginning of a big bull market now.
According to a new poll by crypto analyst: DonAlt, investor's portfolios are all comprised by major tokens, such as BTC and ETH. Besides, a popular token called LinkToken (LTK) issued by a Chinese team attracted global attention.
Launched at Coinall Exchange
According to the announcement of LianXiang Cloud, LinkToken had launched at Coinall Exchange which belongs to OKEx Exchange group, users can recharge now and Exchange will open LTK/BTC pair at 17:00 pm on June 14, withdraw operation will be allowed at 17:00 pm on June 18. To celebrate the launching of LinkToken, LianXiang Cloud will airdrop million tokens to fans.
As the partner of OKEx, Coinall Exchange shared tens of millions of users and resources with OKEx. It is said that LianXiang Cloud is also applying for legitimate rights of trading LinkToken in other countries,In partnership with many Exchanges, LinkToken will launch at them per week.
What is LinkToken?
LinkToken is the workload proof of shared resources based on LianXiangCloud blockchain technology in the shared computing ecosystem, it can measure, register and demonstrate resources fairly.
Users acquire LinkToken by sharing bandwidth, storage space and other computing resources with intelligent hardware which is recognized by LianXiangCloud.
According to reports, there are more than 1.5 million users participated in LinkToken.
Quadrupled in price last 40 days
LinkToken had increased from 0.2$ to 0.9$ since April, soared more than 400% in 40 days, more volume and users are along with it, LinkToken is the most talked about tokens among investors in 2019.
More exciting news are proliferating, according to rumors, LianXiangCloud has obtained Philippine CEZA digital currency license which can solve liquidity problem of LinkToken, with the open source plan of LianXiangCloud Chain phasing,LinkToken's ecosystem has earned its first pattern. Not surprisingly, more good news will release in the next few months.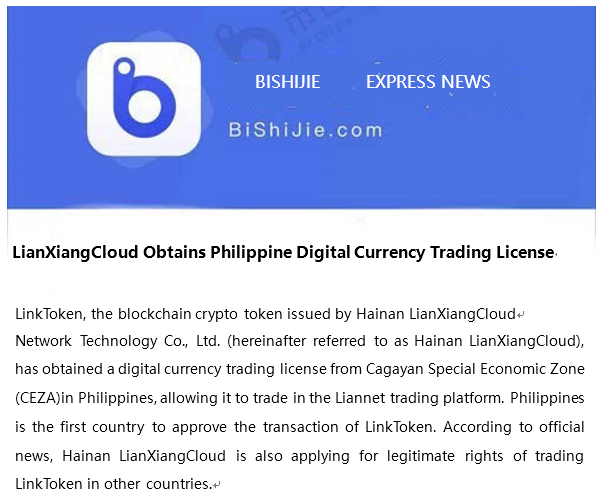 Recently Good News
LinkToken is great for real scenario, which has been favored by many senior crypto traders since issued. Recently, a series of actions by LianXiangCloud gived the market great confidence, which has directly led to a four-fold increase in price last 40days.
Firstly, completed the handover and independently operated.
According to the announcement of LianXiang Cloud, LinkToken had officially become the token of Xiangyun Cloud chain, a public chain owned by LianXiang Cloud in May this year, it would develop in a transparent way.
LianXiang Cloud will publish whitepaper, launch blockchain browser, open node, intelligent contract and source code, set up community and so on to build scenarios and circulation environment for LinkToken.
LianXiang Cloud Chain is a public chain, it will release final codes of whitepapers, blockchain browser, wallets and so on, especially open nodes. At the same time, LianXiang Cloudwill also provide completed intelligent contract and virtual machine service, build communities with all the users, and welcome trade.
This means that the value of LinkToken will be fully released, which became the horn of price boom.
Secondly, LianXiang Cloud has quite gone according to plan and surging user confidence. It officially announced to open source code on June 3.
LianXiangCloud opened source code
2019-06-03
Dear users,
The public chain LianXiangCloud created by LianXiangCloud has opened source code today. The first open source data node code can be used to synchronize data across all blocks on LianXiangCloud.
Github Address: https://github.com/lianxiangcloud/lk-chain
The source code of LianXiangCloud will be continuously updated. The first version is mainly for LinkToken's book synchronization feature.
Super nodes and other features'code will open in the future versions.
The browser officially launched on June 5 which would support the query of data information on the chain.
LianXiangCloud browser officially launched
2019-06-05
Dear users,
LianXiangCloud browser has launched today, browser address: https://explorer.lianxiangcloud.com
LianXiangCloud browser contains all the data of the blockchain. By integrating and indexing the data on the chain, it can support quick query based on transaction hash, block number and address of account, everyone can find all related transaction information conveniently.
With launching browser, all the data on the chain can be reviewed easily, we will continue to build a transparent ecosystem of LianXiangCloud chain.
Openness and decentralization of nodes, which were the weakness part of LinkToken had been solved, enhanced users confidence directly.
Beyond that, LianXiangCloud obtained Philippine digital currency trading license
Cagayan Special Economic Zone (CEZA) in Philippines has always been friendly to digital currency policy, many famous exchanges have set up business here, such as Huobi. The license from CEZA means legal status for payment, international remittance and other use scenarios, LinkToken will appear on more trading platforms in the future.
Looking at the Future Prospect from the Basis
However, what really supports the future space of LinkToken is its inherent basic part, the reason why LinkToken is called "the first Chinese currency" in the workshop is also from its basic point of view.
LianXiangCloud is a Fujian New Land Group subsidiary. Fujian New Land Group has a long history and most of its shareholders come from state-run capital company. Main business such as digital citizenship construction has relationship with national projects, LinkToken is definitely worth expecting.
In addition to traditional large projects such as BTC, Ethereum and EOS, a common blockchain project with ten thousand users can be identified as popular, the number of people in telegraph group is usually less than 100,000. The community is still an oligopoly market which has not reached consensus. LinkToken's valuation has got the limitless foreground with million users.
The most representative usage scenario of LinkToken is shared computing. Users get LinkToken by sharing resources and then exchange it for value-added services and products. For now, LinkToken Mall has already attracted more than 200 merchants settled, including many well-known brands such as iQIYI and Netease Yanxuan, this is totally different from those gambling and game applications on Ethereum and EOS, LianXiangCloud will expand more application scenarios in the future.
The value of digital currency depends on its application. The performance and number of users of LinkToken can compete with EOS, its price is still at a low point.
Above all, LinkToken has got rid of bondages and will become more valuable by continuous positive news.
How can Ethereum casino improve the online gambling industry?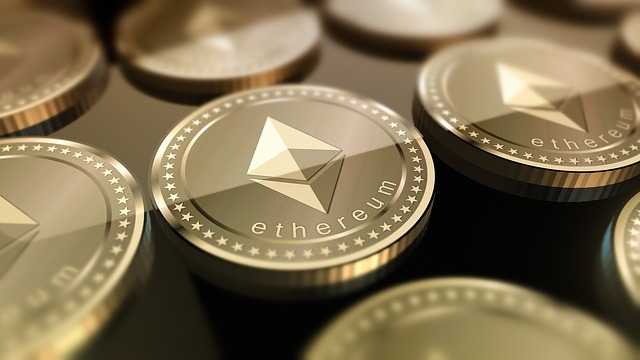 The undisputed king of the cryptocurrency industry is Bitcoin for the moment. This is an undeniable fact, maybe because it was the first and has been around for more than 10 years. But coming in a close second place is the Ethereum that has also been around for quite some time now. When it first emerged, ETH brought some major improvements to the table, most notably even faster speeds of transactions and the smart contract technology. From the get go, crypto casinos noticed the potential of Ethereum and that's how the first ETH Casinos started to emerge. Since then Ethereum Casinos started going full throttle towards the progress of the gambling industry, bringing with themselves a ton of massive improvements that are truly revolutionizing the casino world.
The speed of Ethereum Casino
The first thing that everyone in the casino world notices is the incredible speed of the ETH Casinos. This is due to the fact that Ethereum uses smart contact technology that allows players to deal directly with the casino. This cuts down the time significantly and all processes are completed within a matter of minutes. For example, the classic online casinos take days to finalize the transactions, because they wait for 3-rd party organizations like banks. In case of Ethereum Casino, the deal happens directly, which translates into transfers that are made almost momentarily.
Security and Anonymity of Ethereum…
Manufacturing Blockchain Company Syncfab Featured in NASDAQ Entrepreneurial Center's Event in Times Square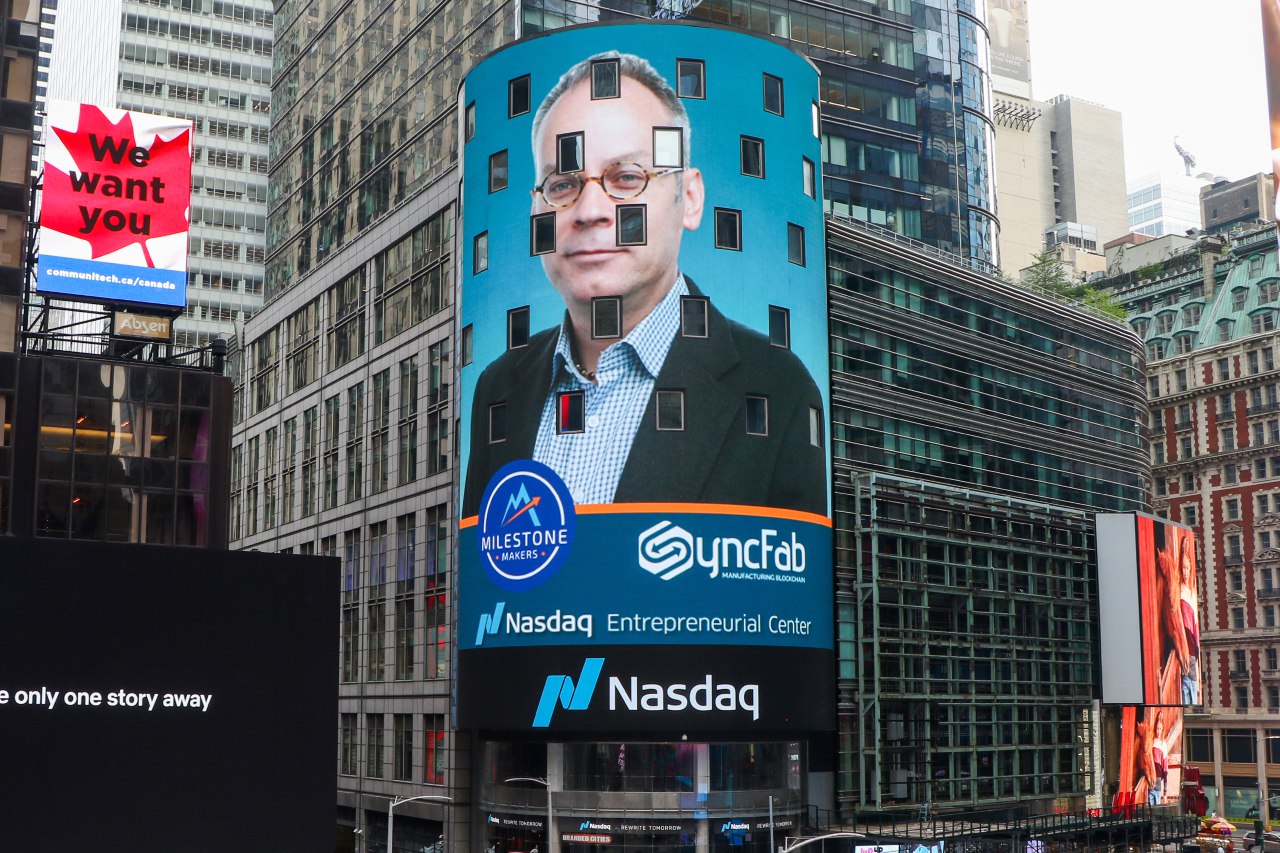 The NASDAQ Entrepreneurial Center hand-picked several advanced projects and companies to provide individualized mentorship and executive coaching in an effort to support tech startups working on various COVID-19 solutions. As part of the program, the NASDAQ Tower in Times Square broadcasted its Milestone Makers COVID-19 Solutions Cohort live last Wednesday.  
Time-tested communications and manufacturing supply chains have been significantly damaged this year due to the pandemic. This is why manufacturing blockchain company SyncFab was one of the headliners at the conference. Supply chains have become all but non-responsive, and innovative solutions are being prioritized.
SyncFab has built and launched an advanced blockchain platform for supporting smart supply chains and allowing users to source, procure, track, secure, and pay for precision spare parts. Led by Forbes Business Council Member Jeremy Goodwin, SyncFab brings real-time capacity savings opportunities alongside addressing the billion-dollar pain points in manufacturing supply chains. It connects automotive, aerospace, and medical manufacturers with more cost-effective suppliers using blockchain-secured transactions.
"In 2020 the time has finally arrived for industry to jettison the limitations of old-fashioned manual procurement processes," said SyncFab CEO Jeremy Goodwin in his presentation during the conference. He added that "looking forward, we [SyncFab] will expand supplier coverage, add new supplier response incentive and purchase order programs, and continue to innovate post-procurement blockchain traceability features" to meet shifting needs in the industry.
…
Ways To Become A Successful Trader

If you want to start trading then you can trade in Forex market where you will find some great trading opportunities and you can take advantage from it if you know how to play the game in this market. At an early stage of trading almost all traders thinks that trading is all about setting up chart and entry and exit points. But if you want to be professional in this industry you must need to have knowledge about trading strategies, money management and should have control over your emotions. Now we are going to talk about a few tip which going to help you to stay alive in the trading game.
Study the Forex market
Having a sound knowledge about Forex trading is must if you want make a living from it. Traders need to know how this market works, the different currency pairs, how they behave, support and resistance and bid-ask price. There is also some complicated concepts like pips, spreads, leverage, slippage, commission etc. about which you need know clearly and able to calculate it without any confusion. You can analyze this market both technically and fundamentally, so you have to learn how to do them. There are lots of financial news publishes every day and a trader must need to understand those announcement and able to find out how the market can react to that news.
Choose…