Bitcoin gets a new rival?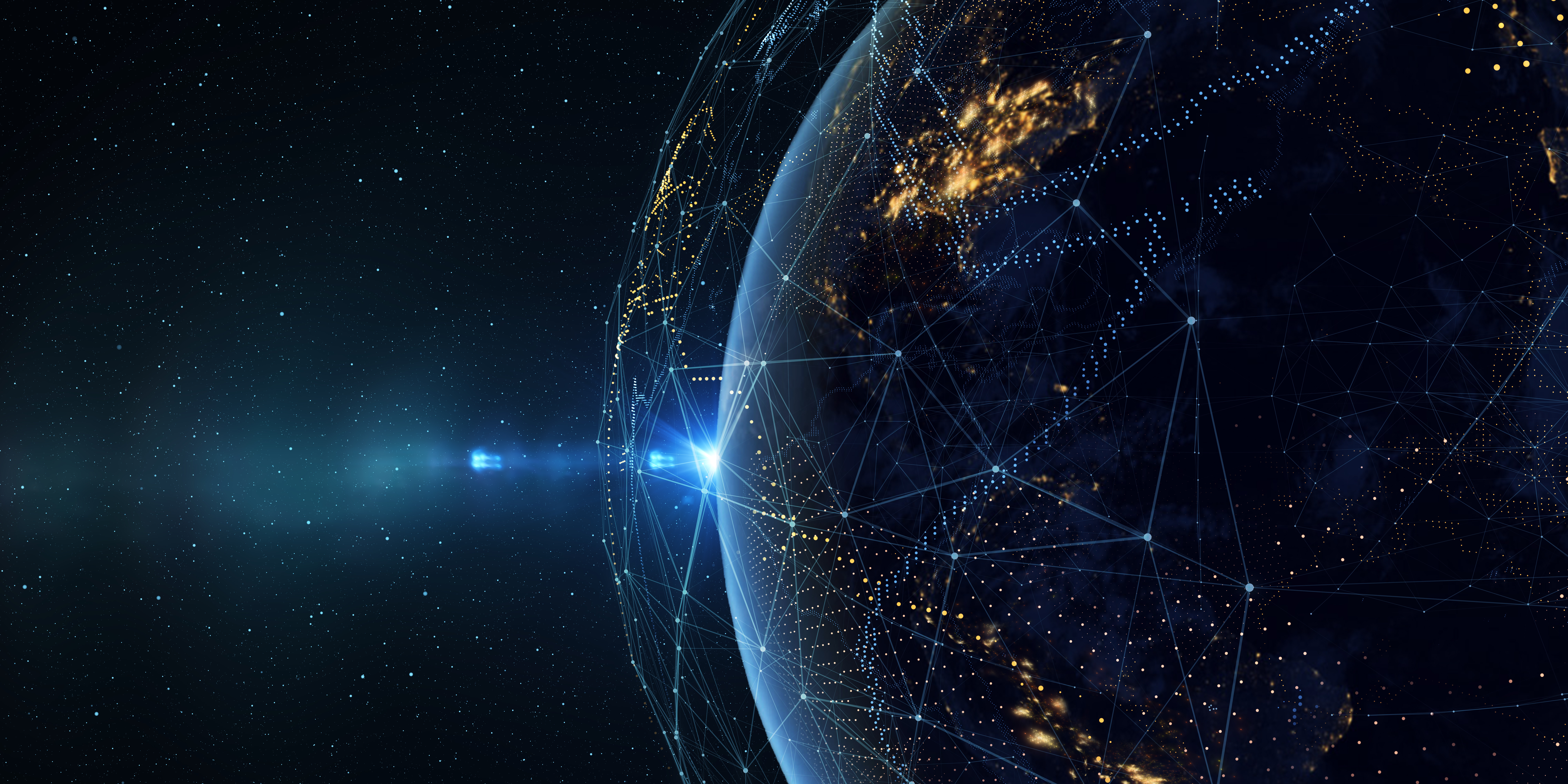 After Bitcoin climbed at $8500 and Justin Sun bid $4.57 million for having lunch with Warren Buffett, all the news indicated that Bitcoin would raise at $9000, but it fell below $8,000 suddenly. Nevertheless, cryptocurrency is at the beginning of a big bull market now.
According to a new poll by crypto analyst: DonAlt, investor's portfolios are all comprised by major tokens, such as BTC and ETH. Besides, a popular token called LinkToken (LTK) issued by a Chinese team attracted global attention.
Launched at Coinall Exchange
According to the announcement of LianXiang Cloud, LinkToken had launched at Coinall Exchange which belongs to OKEx Exchange group, users can recharge now and Exchange will open LTK/BTC pair at 17:00 pm on June 14, withdraw operation will be allowed at 17:00 pm on June 18. To celebrate the launching of LinkToken, LianXiang Cloud will airdrop million tokens to fans.
As the partner of OKEx, Coinall Exchange shared tens of millions of users and resources with OKEx. It is said that LianXiang Cloud is also applying for legitimate rights of trading LinkToken in other countries,In partnership with many Exchanges, LinkToken will launch at them per week.
What is LinkToken?
LinkToken is the workload proof of shared resources based on LianXiangCloud blockchain technology in the shared computing ecosystem, it can measure, register and demonstrate resources fairly.
Users acquire LinkToken by sharing bandwidth, storage space and other computing resources with intelligent hardware which is recognized by LianXiangCloud.
According to reports, there are more than 1.5 million users participated in LinkToken.
Quadrupled in price last 40 days
LinkToken had increased from 0.2$ to 0.9$ since April, soared more than 400% in 40 days, more volume and users are along with it, LinkToken is the most talked about tokens among investors in 2019.
More exciting news are proliferating, according to rumors, LianXiangCloud has obtained Philippine CEZA digital currency license which can solve liquidity problem of LinkToken, with the open source plan of LianXiangCloud Chain phasing,LinkToken's ecosystem has earned its first pattern. Not surprisingly, more good news will release in the next few months.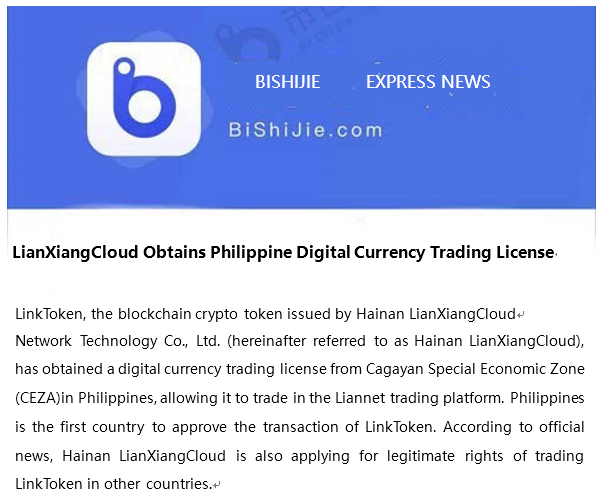 Recently Good News
LinkToken is great for real scenario, which has been favored by many senior crypto traders since issued. Recently, a series of actions by LianXiangCloud gived the market great confidence, which has directly led to a four-fold increase in price last 40days.
Firstly, completed the handover and independently operated.
According to the announcement of LianXiang Cloud, LinkToken had officially become the token of Xiangyun Cloud chain, a public chain owned by LianXiang Cloud in May this year, it would develop in a transparent way.
LianXiang Cloud will publish whitepaper, launch blockchain browser, open node, intelligent contract and source code, set up community and so on to build scenarios and circulation environment for LinkToken.
LianXiang Cloud Chain is a public chain, it will release final codes of whitepapers, blockchain browser, wallets and so on, especially open nodes. At the same time, LianXiang Cloudwill also provide completed intelligent contract and virtual machine service, build communities with all the users, and welcome trade.
This means that the value of LinkToken will be fully released, which became the horn of price boom.
Secondly, LianXiang Cloud has quite gone according to plan and surging user confidence. It officially announced to open source code on June 3.
LianXiangCloud opened source code
2019-06-03
Dear users,
The public chain LianXiangCloud created by LianXiangCloud has opened source code today. The first open source data node code can be used to synchronize data across all blocks on LianXiangCloud.
Github Address: https://github.com/lianxiangcloud/lk-chain
The source code of LianXiangCloud will be continuously updated. The first version is mainly for LinkToken's book synchronization feature.
Super nodes and other features'code will open in the future versions.
The browser officially launched on June 5 which would support the query of data information on the chain.
LianXiangCloud browser officially launched
2019-06-05
Dear users,
LianXiangCloud browser has launched today, browser address: https://explorer.lianxiangcloud.com
LianXiangCloud browser contains all the data of the blockchain. By integrating and indexing the data on the chain, it can support quick query based on transaction hash, block number and address of account, everyone can find all related transaction information conveniently.
With launching browser, all the data on the chain can be reviewed easily, we will continue to build a transparent ecosystem of LianXiangCloud chain.
Openness and decentralization of nodes, which were the weakness part of LinkToken had been solved, enhanced users confidence directly.
Beyond that, LianXiangCloud obtained Philippine digital currency trading license
Cagayan Special Economic Zone (CEZA) in Philippines has always been friendly to digital currency policy, many famous exchanges have set up business here, such as Huobi. The license from CEZA means legal status for payment, international remittance and other use scenarios, LinkToken will appear on more trading platforms in the future.
Looking at the Future Prospect from the Basis
However, what really supports the future space of LinkToken is its inherent basic part, the reason why LinkToken is called "the first Chinese currency" in the workshop is also from its basic point of view.
LianXiangCloud is a Fujian New Land Group subsidiary. Fujian New Land Group has a long history and most of its shareholders come from state-run capital company. Main business such as digital citizenship construction has relationship with national projects, LinkToken is definitely worth expecting.
In addition to traditional large projects such as BTC, Ethereum and EOS, a common blockchain project with ten thousand users can be identified as popular, the number of people in telegraph group is usually less than 100,000. The community is still an oligopoly market which has not reached consensus. LinkToken's valuation has got the limitless foreground with million users.
The most representative usage scenario of LinkToken is shared computing. Users get LinkToken by sharing resources and then exchange it for value-added services and products. For now, LinkToken Mall has already attracted more than 200 merchants settled, including many well-known brands such as iQIYI and Netease Yanxuan, this is totally different from those gambling and game applications on Ethereum and EOS, LianXiangCloud will expand more application scenarios in the future.
The value of digital currency depends on its application. The performance and number of users of LinkToken can compete with EOS, its price is still at a low point.
Above all, LinkToken has got rid of bondages and will become more valuable by continuous positive news.
Making Your Investment Work: What You Need To Grow Your Crypto Business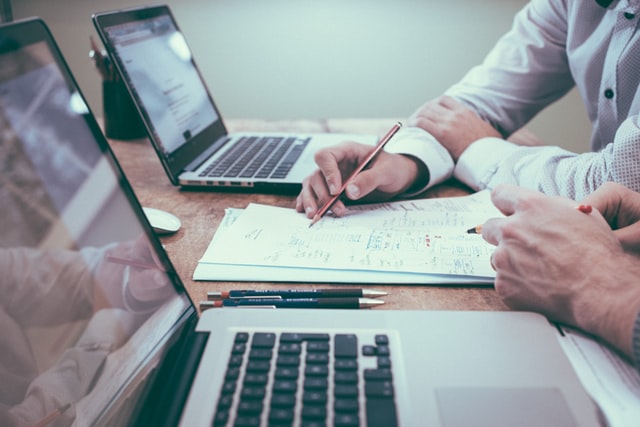 The question of whether or not cryptocurrency is a worthy investment has been answered. It seems that over  61% of Americans have invested in cryptocurrency, according to Finder. That is why establishing a crypto business is a savvy financial move. If you've already got one, the next order of business is to grow it accordingly. So what does your crypto business need to grow?
Added Manpower
One of the top reasons small businesses fail is because of overexpansion, according to the Small Business Administration. So while you're looking to grow your business, make sure it is within suitable means. If your crypto business is looking to take on more clients, it needs more people. Whether you need more programmers, traders, marketing staff, etc. you need to make sure you don't go overboard. The last thing your business needs is being overburdened with additional employees that it cannot afford. So it is recommended that you add people with skills critical to your operational growth.
Suitable Insurance
If your business has a certain number of employees, it will be subject under the Workers Compensation Law that all states passed in 1950. Having workers comp insurance protects your business if an employee becomes injured or ill at work. That type of insurance also covers loss…
Sologenic Lists 30 Securities Exchanges For Stocks Tokenization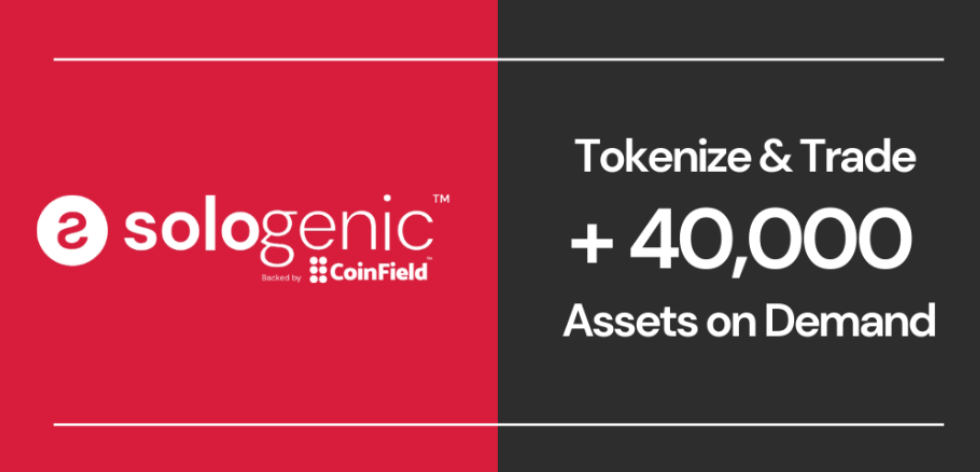 European crypto exchange CoinField is getting closer to the launch date of its ambitious Sologenic project.  This week it announced all of the stock exchanges that will be "compatible" for tokenized assets trading on the XRP Ledger.  Once live, the Sologenic ecosystem will allow trading of 40,000 stocks, ETFs and commodities. These traditional assets will be turned into stablecoins and backed by real-word assets, per Sologenic. 
Here is the complete and very impressive list of traditional stock exchanges that Sologenic is adding to its platform:
NASDAQ
New York Stock Exchange & NYSE MKT
Toronto Stock Exchange
TSX Venture Exchange
Athens Exchange
BME Spanish Exchanges
Deutsche Borse (XETRA)
Irish Stock Exchange
Johannesburg Stock Exchange
London Stock Exchange & IOB
Milan Stock Exchange
NASDAQ OMX Copenhagen, Helsinki and Stockholm
NYSE Euronext Amsterdam AEX, Brussels, Lisbon and Paris
Oslo Stock Exchange
Prague Stock Exchange
SIX Swiss Exchange
Wiener Borse / Vienna Stock Exchange
Warsaw Stock Exchange
Australian Securities Exchange
Hong Kong Exchanges
HK Stock Connect
Singapore Exchange
DigitalBits Launch Opens New Avenues for Stablecoins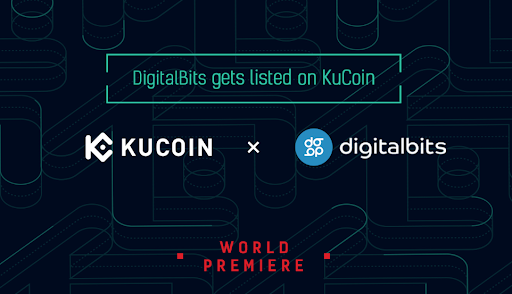 XDB is one of the Biggest Gainers on CoinMarketCap, despite current market conditions. On April 1, 2020 XDB jumped more than 43% and was ranked 6th among the day's best performers. The token's odd-beating performance could be a result of its official launch on KuCoin, one of the most popular cryptocurrency exchanges. It could also be the result of the appealing value proposition made by its issuer, DigitalBits.

Source: Coinmarketcap, April 1 2020
In the span of three years since Tether's legitimacy came into question, a wide array of alternative stablecoins have flooded crypto markets. These solutions implement everything from seigniorage algorithms to fractional reserves, all looking to solve the space's volatility problem. DigitalBits brings something new, and perhaps more practical, to the table: branded stablecoins.
The company defines these as a second generation of stablecoins that "move past simply combining stability with blockchain technology, to enhancing the relationship that exists between consumers and brands." A solution that may be a boon to countless brands that resort to point systems to develop relationships with consumers. On the DigitalBits protocol, they can deploy their own branded…