Bitcoin Plunging… but Possibilities for Investors Still Available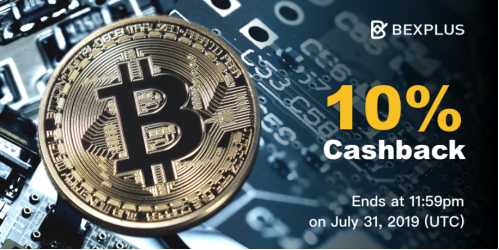 Bitcoin (BTC-USD) and most of the other cryptocurrencies are under pressure this week, continuing the multi-day downward trend. The leading cryptocurrency has lost 14% of its value on Tuesday over the 24-hour period and around 30% from the recent high. During 18th July Asia Session bitcoin is trading 23% lower than it was a week ago, around $9,700.
According to Coindesk's Omar Godbole, if the events of 2016 would repeat, $7,500 could become a new support price. Bitcoin dropping to $6,100 while still maintaining its parabolic formation is also possible.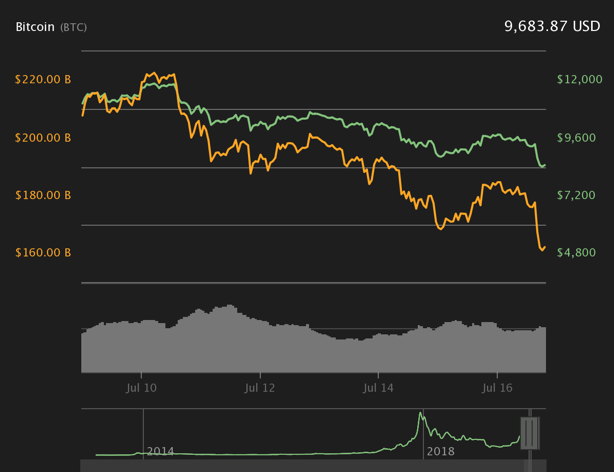 As one would expect, Bitcoin-related, altcoins, which are dependent on Bitcoin, also have a drop in price.
Ether (ETH) fell slightly less than BTC, shedding 10.4% to hit $203, while Litecoin (LTC) and Binance Coin (BNB) mirrored the behavior.
Bitcoin currently accounts for just over 66% of the total cryptocurrency market cap, a near two-year high.
There could be several major factors standing behind bitcoin's current volatility: International Exchange's new futures exchange Bakkt is about to start its beta-testing, and Fidelity Digital Assets, the crypto-focused branch of a major asset manager, will offer crypto trading to soon.
Various industry experts state that recent U.S. officials comments regarding bitcoin could have contributed to the price fall. Generally speaking, governments still view cryptocurrencies as a realm for money laundering and other illegal activities.
What more has added to investors skepticism is that now it's obvious it's not just the Trump administration and congressional Republicans who express concerns about cryptocurrencies.
No one knows what will be the consequences of US officials stating their position, but for sure uncertainty about industry doesn't make investors confident.
Some industry executives, like Digital Currency Group CEO Barry Silbert and Ikigai Fund founder Travis Kling, have said that the remarks on Bitcoin by President Trump and Secretary Mnuchin can be acknowledged as a bullish sign in long-term perspective: Silbert said that Trump's and Mnichin's comments were "complete and total validation of bitcoin."
To bitcoin price growth could contribute oncoming bitcoin halving. Many major miners have secured sufficient capital to sustain their operations for an extra 12 months. When demand hits short supply, price rises.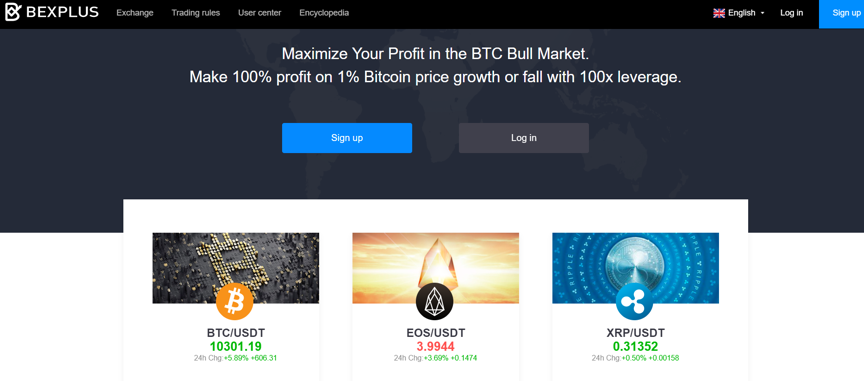 During the period of volatility many investors choose margin trading, the essence of which is a possibility to gain profits not only when BTC price grows, but also when it falls. To make a good trade, you just need to properly predict price direction.
Bexplus Grants Each User a 10% Cashback
Bexplus is a fast-growing crypto exchange with 100x leverage. On Bexplus investors gain profits by trading BTC, ETH, LTC, and other crypto futures. Our advantages are simplicity, lack of spread, availability of simulation mode, security, quick and simple withdrawals, as well as additional activities (for example, we offer an annual interest rate for a deposit) and responsive 24-hour tech support.
This July Bexplus grants every user deposited more than 0.05 BTC with 10% withdrawable cashback. Amount of cashback for each user is unlimited!
Make a deposit on Bexplus and win iPhone XS Max
This July, Bexplus users can get a valuable gift by making deposits: gifts vary from Amazon Gift Cards to iPhone XS Max!
Start gain profits with Bexplus today!
Follow Bexplus on:
Website: www.bexplus.com
Facebook: https://www.facebook.com/Bexplusglobal/
Telegram: https://t.me/bexplusexchange
Twitter: https://twitter.com/BexplusExchange
CoinField Starts One Week SOLO Token Pre-Sale

CoinField has launched its SOLO Token Pre-Sale today, which started at 6 pm UTC (10 am PST). The pre-sale will run December 9-16, 2019. A limited number of participants will be able to purchase a total of 40 million SOLO tokens at a discounted rate, ahead of the public sale in Q1 2020.
Last month, CoinField sent out 50,000 invitations to the Sologenic VIP community members who needed to sign up for a CoinField account, pass the KYC verification process and successfully fund their account before December 6, 2019, to join the pre-sale.  
Built on top of the XRP Ledger, Sologenic was unveiled at the Malta AI & Blockchain Summit in November, where it was nominated as "DeFi Project of the Year."
"I have to say that from all the projects in 2019, this one, in particular, caught my eye for various reasons. The first one being that this is an ambitious project that aims to revitalize the trading industry through a blockchain-only solution, and the second being the innovative use of XRP Ledger technology to make it all happen. I'm confident that with Sologenic's stellar direction, this will be one of the projects to…
Five Strategies for Lowering Your Crypto Taxes
Getting taxes done isn't always the highest item on everyone's to do list. This is especially true if you have accumulated significant gains from investing in cryptocurrencies. What many investors often don't consider are the opportunities to actually reduce their tax liabilities from their crypto investing. This article discusses five strategies that you can use to help minimize your crypto tax liability.
Depending on what country you live in, your cryptocurrency will be subject to different tax rules. The questions below address implications within the United States, but similar issues arise around the world. As always, check with a local tax professional to assess your own particular tax situation.
1. Tax loss harvesting
Tax loss harvesting is a common strategy in the world of investing where you sell your assets that will realize a capital loss. All you need to do is look at your investments and see which ones you bought for more than they are currently worth. By selling at a loss, you can potentially dramatically lower your net capital gains and thus reduce your taxable income. Given the market we are currently in, there are abundant opportunities to harvest losses and save on your tax bill. Cryptocurrency tax calculators have built specific tax loss harvesting tools that you can use automatically detect which coins present…
The Best Thing to Share with Your Family on Thanksgiving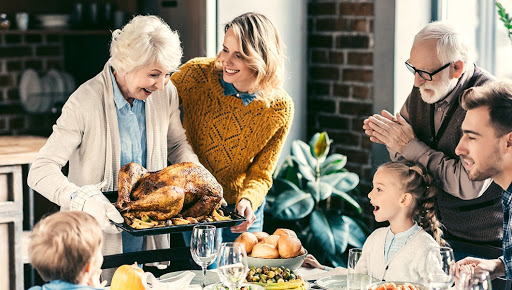 Sitting at the Thanksgiving table, your cousin remarks that her credit card was stolen in their data breach and was used to shopping during Black Friday last year. You quickly say, "That wouldn't have happened if you used Bitcoin," which leads to an awkward silence. "Isn't that what people use to buy illegal drugs?" your cousin finally asks, while your other relatives nod their heads. At this Thanksgiving Day, it's time to share the true meaning of cryptocurrency.
The first thing to do is to compare the cryptocurrency to cash. Remind your cousin that when she pays with cash, she doesn't have to give away any of her personal details unless the purchase requires it, and more importantly, the merchant has no access to get more of her money than what she gave him. Similarly, cryptocurrency works the same way in the digital realm. Therefore, cryptocurrency payment is also less open to fraud and theft comparing to credit card.
How to make profits with cryptocurrency
What's more, you can also make profits in crypto trading. In spot trades, investors buy cryptocurrencies like bitcoins and make a profit when BTC rise in price. But there are more opportunities to profit in another way: futures trading.
Compared to spot trades, futures trading enables investors to make a profit on both the upward and…