Bitcoin Plunging… but Possibilities for Investors Still Available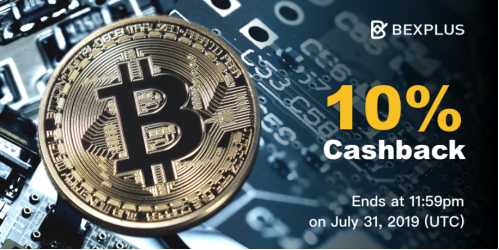 Bitcoin (BTC-USD) and most of the other cryptocurrencies are under pressure this week, continuing the multi-day downward trend. The leading cryptocurrency has lost 14% of its value on Tuesday over the 24-hour period and around 30% from the recent high. During 18th July Asia Session bitcoin is trading 23% lower than it was a week ago, around $9,700.
According to Coindesk's Omar Godbole, if the events of 2016 would repeat, $7,500 could become a new support price. Bitcoin dropping to $6,100 while still maintaining its parabolic formation is also possible.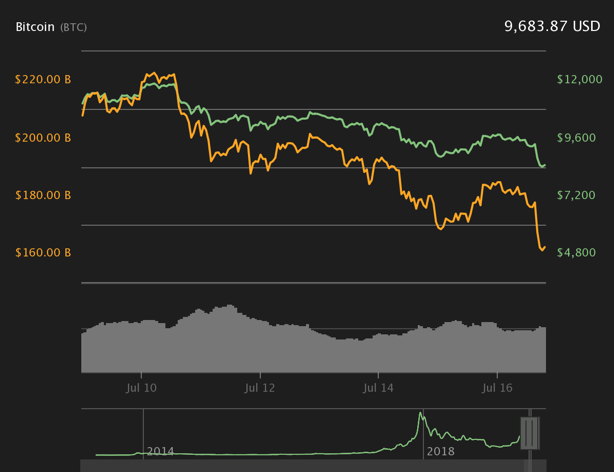 As one would expect, Bitcoin-related, altcoins, which are dependent on Bitcoin, also have a drop in price.
Ether (ETH) fell slightly less than BTC, shedding 10.4% to hit $203, while Litecoin (LTC) and Binance Coin (BNB) mirrored the behavior.
Bitcoin currently accounts for just over 66% of the total cryptocurrency market cap, a near two-year high.
There could be several major factors standing behind bitcoin's current volatility: International Exchange's new futures exchange Bakkt is about to start its beta-testing, and Fidelity Digital Assets, the crypto-focused branch of a major asset manager, will offer crypto trading to soon.
Various industry experts state that recent U.S. officials comments regarding bitcoin could have contributed to the price fall. Generally speaking, governments still view cryptocurrencies as a realm for money laundering and other illegal activities.
What more has added to investors skepticism is that now it's obvious it's not just the Trump administration and congressional Republicans who express concerns about cryptocurrencies.
No one knows what will be the consequences of US officials stating their position, but for sure uncertainty about industry doesn't make investors confident.
Some industry executives, like Digital Currency Group CEO Barry Silbert and Ikigai Fund founder Travis Kling, have said that the remarks on Bitcoin by President Trump and Secretary Mnuchin can be acknowledged as a bullish sign in long-term perspective: Silbert said that Trump's and Mnichin's comments were "complete and total validation of bitcoin."
To bitcoin price growth could contribute oncoming bitcoin halving. Many major miners have secured sufficient capital to sustain their operations for an extra 12 months. When demand hits short supply, price rises.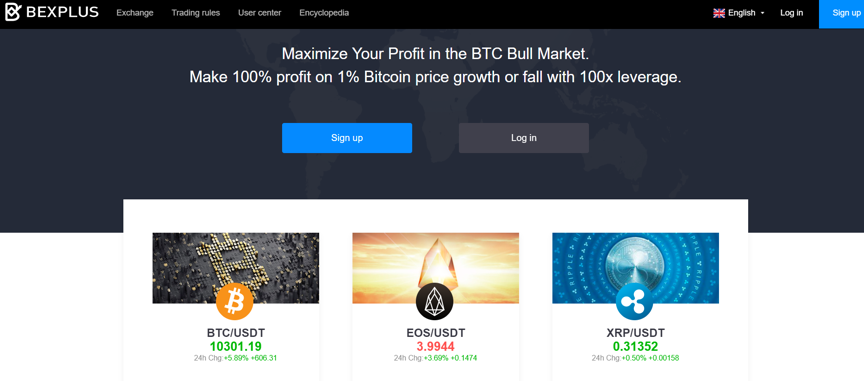 During the period of volatility many investors choose margin trading, the essence of which is a possibility to gain profits not only when BTC price grows, but also when it falls. To make a good trade, you just need to properly predict price direction.
Bexplus Grants Each User a 10% Cashback
Bexplus is a fast-growing crypto exchange with 100x leverage. On Bexplus investors gain profits by trading BTC, ETH, LTC, and other crypto futures. Our advantages are simplicity, lack of spread, availability of simulation mode, security, quick and simple withdrawals, as well as additional activities (for example, we offer an annual interest rate for a deposit) and responsive 24-hour tech support.
This July Bexplus grants every user deposited more than 0.05 BTC with 10% withdrawable cashback. Amount of cashback for each user is unlimited!
Make a deposit on Bexplus and win iPhone XS Max
This July, Bexplus users can get a valuable gift by making deposits: gifts vary from Amazon Gift Cards to iPhone XS Max!
Start gain profits with Bexplus today!
Follow Bexplus on:
Website: www.bexplus.com
Facebook: https://www.facebook.com/Bexplusglobal/
Telegram: https://t.me/bexplusexchange
Twitter: https://twitter.com/BexplusExchange
Are Gambling Regulations For Slots Changing?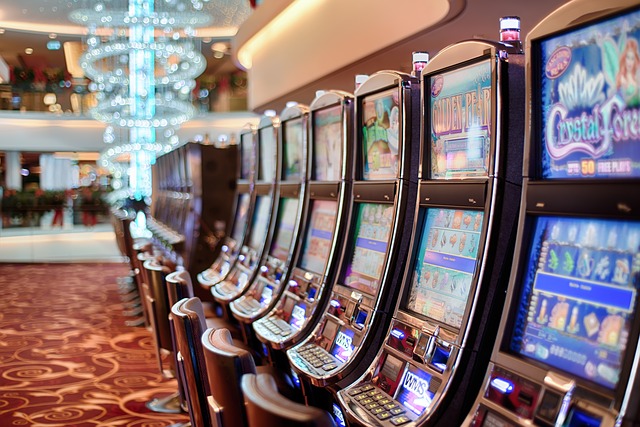 When it comes to gambling laws and regulations, the situation is one of constant change. This is because the way the public reacts to gambling freedoms is unpredictable. Since the digital revolution of the mid-1990s, technology has made gambling readily available to the masses. The introduction of online casinos and slots has unsurprisingly changed the face of gambling beyond recognition. Gambling has increased amongst the public and people from all backgrounds are now indulging in this hobby. People now prefer online gambling to traditional forms of betting. The popularity of online gambling has boosted the revenue the gambling industry creates and this has mostly been driven by the popularity of online slots.  However, with so many new gamblers out there, problems have occurred with problem gambling and gambling addiction. 
The Importance Of New Laws 
With so many new punters out there and new forms of gambling being readily available to them, it is important that laws are constantly updated. These laws are not only designed to curb gambling addiction, but they are also put in place to protect punters from unscrupulous online casino establishments. When the first online casinos hit the internet there was little regulation of these virtual entities. The explosion in numbers of these virtual venues was met with a huge increase in complaints about them…
Enhancing the DigitalBits Ecosystem through the XDB Foundation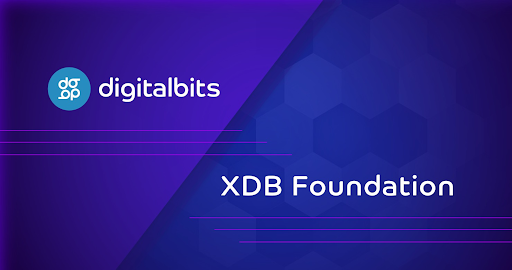 The DigitalBits ecosystem welcomed a new benefactor in the form of the XDB Foundation, a non-profit organization dedicated to providing support for DigitalBits. The main objectives of the XDB Foundation include the DigitalBits Ecosystem Support Program, supplying both financial and non-financial assistance to qualified entities and projects within the DigitalBits community, with a focus towards innovation and speeding ecosystem growth.
Michael Gord, MLG Blockchain and GDA Capital founder, has been appointed to the role of Managing Director of the XDB Foundation.  "I am excited to see the launch of the XDB Foundation and to be joining the DigitalBits ecosystem in this new capacity," says Gord. "In the coming weeks, the XDB Foundation will share additional updates regarding its key initiatives.  Over the past 2 years, we have seen DigitalBits achieve various milestones and with this next chapter I'm excited to see the XDB Foundation contribute as the new project lead supporting education, research and development, and ecosystem growth and adoption."
Michael Gord's first initiatives within blockchain started with establishing the McGill Students' Cryptocurrency Club, McGill Students' Fintech Association, Bitcoin Canada and providing leadership on the global expansion of the Blockchain Education Network.  Notably, he is also a key contributor to the Kerala Blockchain…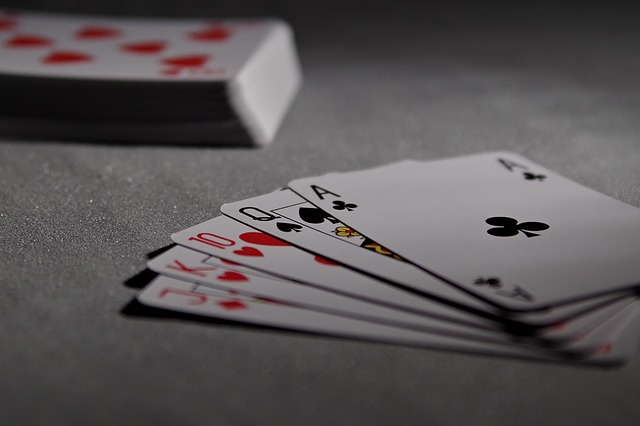 It is pretty scary to think about the extent of the gambling industry's dominance these days, mainly because of the sheer amount of revenue that it brings in each and every year. It seems as though quite literally everyone loves to gamble in one way or another, with casino gambling being by far the biggest gambling sector, something that is all thanks to the online casino explosion of the 21st century. 
Don't get us wrong, casino gambling was an absolutely huge industry before online casinos came along, you only have to look at places like Las Vegas to understand that that was wholly the case. However online casinos succeeded in bringing all of these popular card games to the masses who couldn't visit a proper casino. Let's take a look at some of the most popular casino games. 
Blackjack 
Blackjack is widely regarded by gambling historians as being the oldest living casino game in the world, with evidence of it being played centuries ago. In fact, Miguel de Cervantes, a 15th-century Spanish novelist, referred to a game called "Ventiuna" (Spanish for 21) several hundred years ago, proof that blackjack has been around for a lot longer than simply the last two centuries. 
And there should be no real surprise…