Bitcoin Surges After Tesla Bought $1.5 Billion Worth of BTC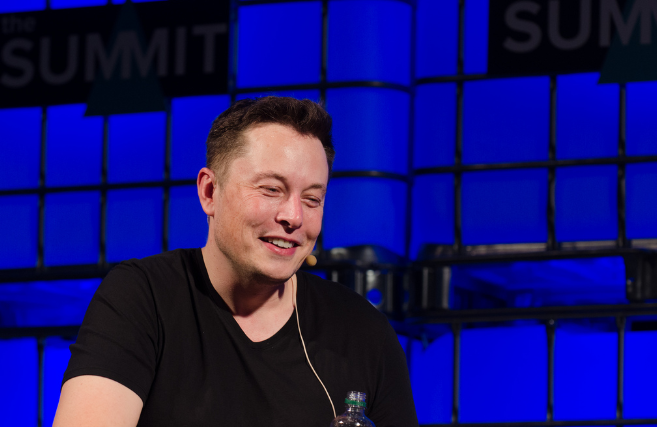 The sudden rise of Bitcoin has been connected to the decision taken by the Tesla electric car company to buy $1.5 billion worth of Bitcoin.
The company explained in a filing with the Securities and Exchange Commission (SEC) that it bought Bitcoin to diversify its cash returns and more flexibility.
Musk's Tweets also impacted Dogecoin's price
Tesla also added that it will start accepting Bitcoin payments for all its products, although this will be based on a limited basis and applicable laws. If the company concludes and starts accepting cryptocurrency, it will make it the first major car manufacturer to accept Bitcoin payments. The company's founder and Chief Executive Officer Elon Musk has developed an interest in Bitcoin and cryptocurrencies.
He has been tweeting severally about the viability of the Dogecoin (DOGE), which doesn't have an important market value attached to it.
ur welcome pic.twitter.com/e2KF57KLxb

— Elon Musk (@elonmusk) February 4, 2021
Few hours after endorsing Dogecoin, the cryptocurrency rose by an impressive 50%. But regulatory authorities are still concerned about the risks in cryptocurrency investments, with several regulatory bodies warning traders and investors they could lose all their money from crypto investments.
But for Tesla, the company decides to diversify its funds and increased its cash returns. However, Tesla also warned investors about the volatility of Bitcoin's price in its SEC filing. According to the SEC filing, Tesla ended last year with $19.38 billion in cash and cash equivalents.
After having an impact on DogeCoin, Musk seems to have a positive impact on the price of Bitcoin, following the massive Bitcoin purchases his company made. Bitcoin rose to $44,200 after hovering around $36,000 days ago.
On the same note, Tesla's shares increased by 2% on Monday morning, the same period Bitcoin crossed its all-time high.
A market mover
This is not the first time Musk is tweeting about market movements, but it's the first time he's gone for the crypto industry. In 2018, the SEC filed a case against Musk for tweeting that he wants to take Tesla private at $420 per share. He had to settle with SEC and subsequently paid a total of $40 million ($20 for himself and $20 for the company).
His impact in the market is now even greater than what it used to be in 2018. That's because Musk wasn't the world's richest man back then, but now he is. His Tesla electric car is valued at a whopping $882 billion, making it the most valuable car manufacturer in the world, ahead of top brands like Volkswagen at $110 billion and Toyota at $212 billion.
With Tesla set to start receiving payments in Bitcoin, its $1.5 billion Bitcoin reserve will provide liquidity for its future dealings on crypto transactions.
Two weeks ago, Musk added Bitcoin hashtag to his Twitter bio, which also spurred the market at the time.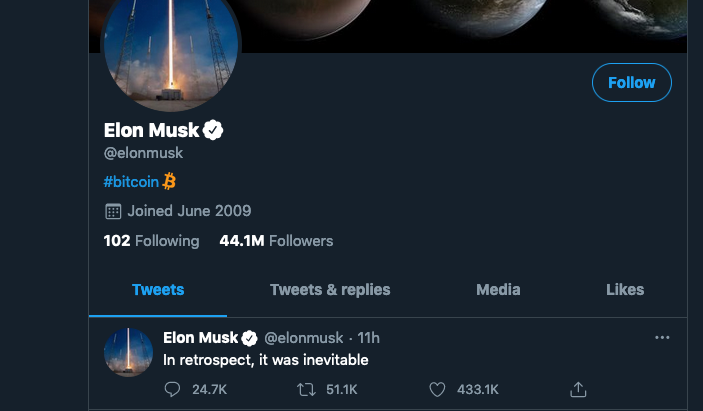 The move pushed Bitcoin's price higher by 20%. Two days later, he was at it again. This time, stated on Clubhouse, a social media chat site, that he is a supporter of Bitcoin.
"I do at this point think bitcoin is a good thing, and I am a supporter of bitcoin," he stated.
Bitcoin Price Jumps to Highest Level in 9 Months on the Back of the UBS Merger Deal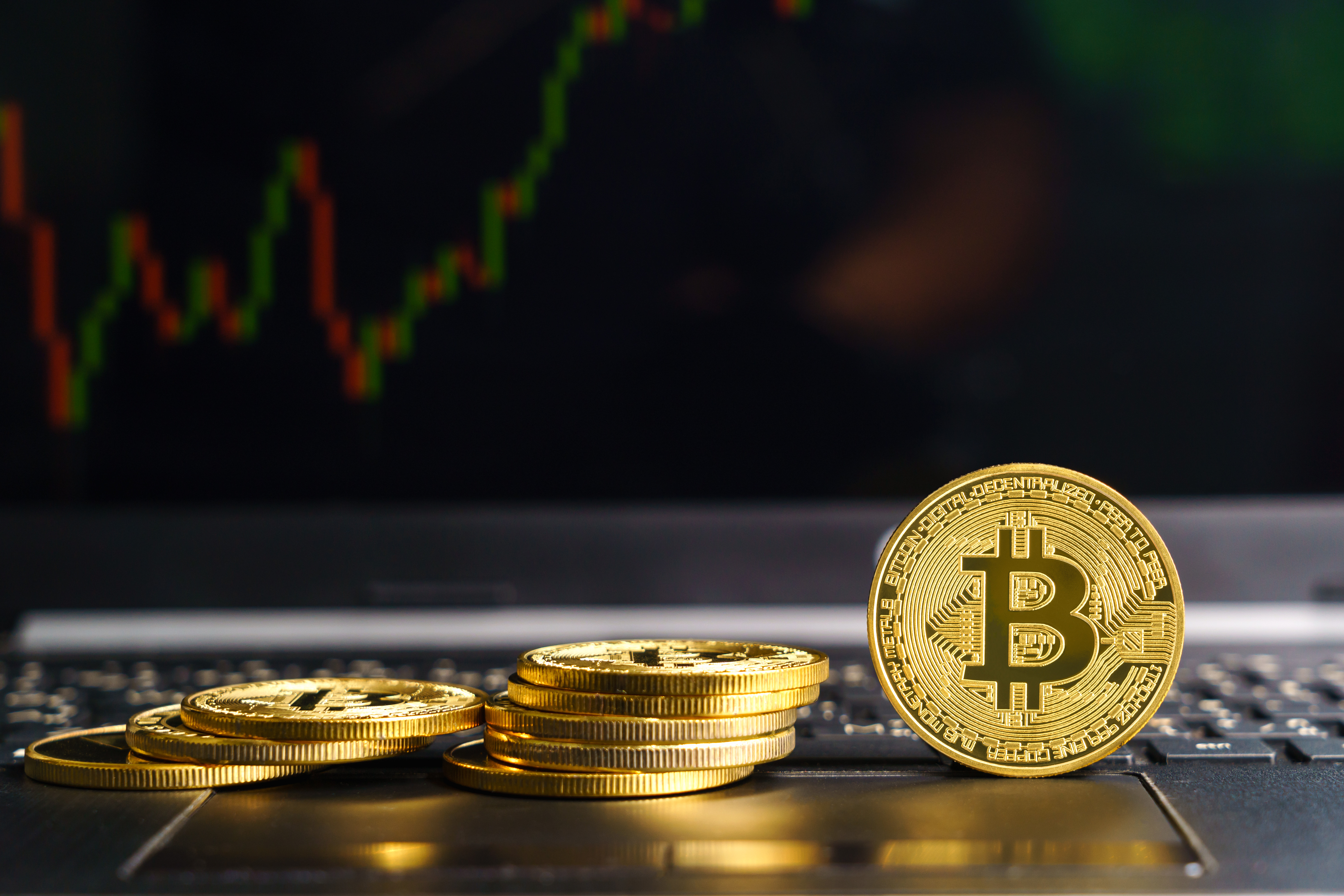 Bitcoin price has been hovering above its highest level since June 2022 over the past few hours. The largest cryptocurrency by market cap has jumped by 28.30% in the past week, while its year-to-date price inches higher to 70.63%. Bitcoin's total market cap has increased by 4.77% over the last 24 hours to $547.7 billion, while the total volume of the coin traded rose by 50%.
BTC Skyrockets
Bitcoin price was rallying on Monday as most altcoins slumped, led by the largest altcoin by market cap, Ethereum. The global crypto market cap has increased 2.49% over the last day to $1.18 trillion, while the total crypto market volume jumped 34.88%. Bitcoin's dominance inched 0.98% over the past 24 hours to 46.34%, its highest level since June 2022.
The recent global banking crisis in which three major banks in the US were closed within days has pushed the BTC price higher. Silvergate Capital, Signature Bank, and Silicon Valley Bank recently disclosed operational difficulties, prompting regulators to shut them down.
Switzerland's largest banking institution, UBS, announced on Sunday that it had entered a merger deal with its embattled rival Credit Suisse. UBS announced that it would buy its rival for $3.25 billion, with Swiss regulators playing a key role in the ideal. According to the Swiss National Bank, the merger will secure financial stability and protect the Swiss economy.
Bitcoin reacted positively to the news, cruising…
Bitcoin Price Extends Rally as Latest US CPI Reading Falls in Line With Market Expectations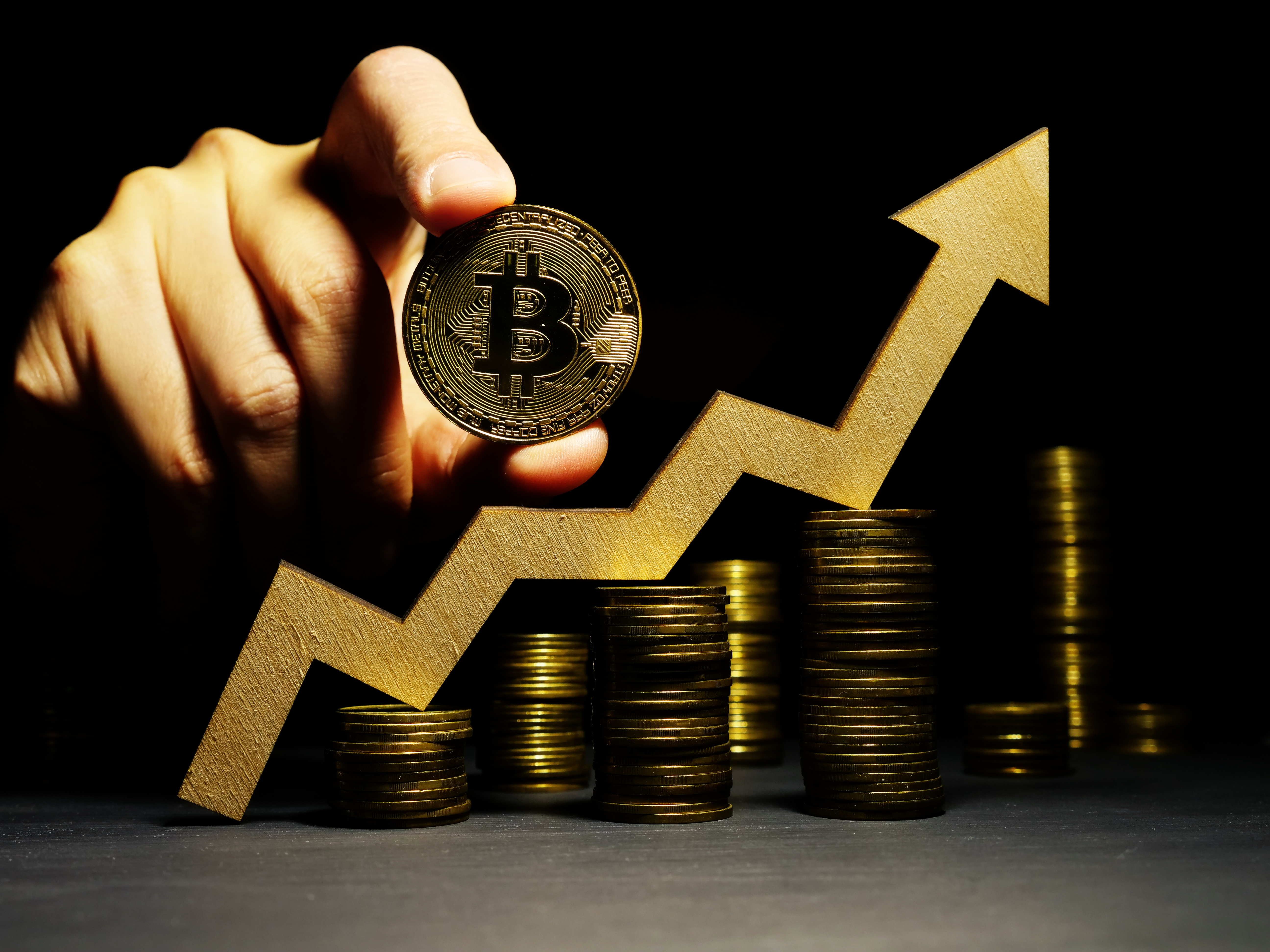 Bitcoin price has been on a 4-day consecutive rally, jumping more than 29% since Friday when Silicon Valley Bank collapsed. Despite the tough year so far, BTC has been among the best-performing cryptocurrencies, jumping 57% in the year to date. At the time of writing, Bitcoin was trading 7% higher at $25,820.
BTC is Outperforming
Bitcoin price has been rallying in its recent trading sessions despite the collapse of the Silicon Valley Bank last week on Friday. The coin's recent rally has been largely boosted by the current bullish momentum in the markets. Bitcoin's coin market cap has increased by more than 7% in the past 24 hours, while the total volume of the coin traded slipped 8%.
Data by Coinmarketcap shows that the global crypto market cap has increased further by 5.19% to $1.13 trillion, while the total crypto market volume has decreased by 15.96% over the same period. Bitcoin's dominance has increased by 0.83% over the last day to 44.24%.
The rally in the crypto market has been intricately linked to the recent US Consumer Price Index (CPI) data. The Bureau of Labor Statistics (BLS) reported a 0.4% increase in inflation in February from January, matching consensus estimates by analysts.
The CPI reading declined to 6% year on year, down from 6.4% in January, in line with market expectations. The core CPI, which excludes volatile food and energy prices, came in at…
Bitcoin Price Slips Below $20,000 Amid Silvergate's Liquidation and Macroeconomic Concerns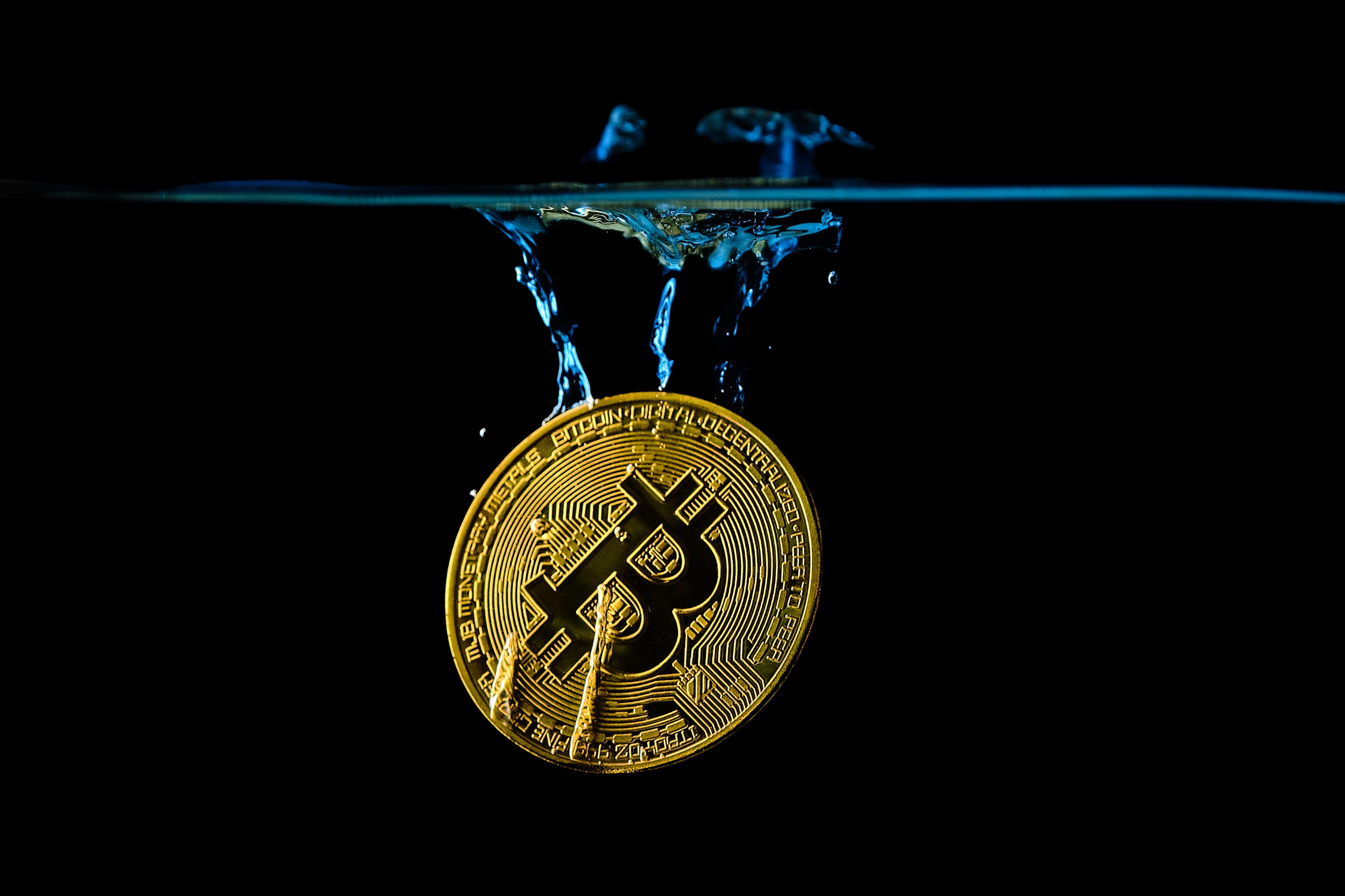 Bitcoin price was trading in the red on Friday, breaking out of the $22,000 level and slipping below the crucial level of $20,000. The largest cryptocurrency in the world fell to a two-month low on Thursday amid Silveragte's liquidation and macroeconomic factors. BTC price has slipped more than 15% in the past week as markets remain jittery.
Reasons Behind BTC's Crash
Just like most cryptocurrencies, Bitcoin price has been on a steep downward trajectory for the past few days as Silvergate's crisis continues to weigh on the crypto market. Bitcoin's total market cap has crashed by more than 8% over the past 24 hours, while the total volume of the digital asset traded soared to 73%. BTC's dominance has also decreased by nearly 1% over the last day.
The overall crypto market was in the red on Friday as the global crypto market cap slipped further by 6% to $928 billion. On the other hand, the total crypto market volume rose 60.65% over the last day. Earlier on Wednesday, Silvergate Capital announced the winding down of its operations and liquidation of its bank. The contagion fears from the Silvergate crisis have been keeping investors on their toes as the crypto markets react to the same.
The last few days have been disappointing for the crypto market as fears of higher interest rates contribute to the sell-off by traders and investors. During his recent congressional appearance on Tuesday,…