BitConnect Shutdown Triggers Blood Bath For Investors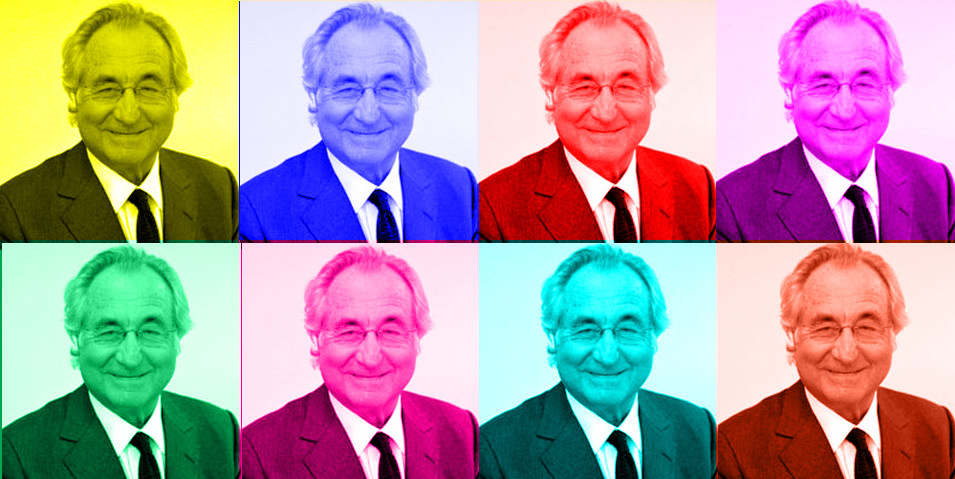 Controversial cryptocurrency exchange, BitConnect, has announced plans to close down its lending and exchange platform triggering a bloodbath for investors. The move follows a spate of accusations from high profile figures, who have accused the company of operating a Ponzi scheme.
News of BitConnect imminent shutdown has sent fears in the cryptocurrency investment community, triggering a sell-off that shows no signs of slowing down. While most cryptocurrencies have been on a bear market, the situation has become worse in the recent past, seen by most cryptocurrencies prices plunging by more than 40%.
Cease & Desist Orders
Cease & desist orders, issued by regulators in Texas and North Carolina accuse BitConnect of engaging in the illegal sale of unregistered securities.
The letter from Texas accuses the company of defrauding and misleading investors. Authorities in North Carolina, on the other hand, have taken a swipe of the company's purported 3,000% returns, which they maintain not realistic given the company's core business
In response to the orders, BitConnect issued the following statement.
"In short, we are closing lending service and exchange service while BitConnect.co website will operate for wallet service, news and educational purposes."
In November, the company was ordered by UK authorities to prove its legitimacy or face dissolution, a further indication that regulators around the world were becoming skeptical about its practices. The company had promised early investors that they would earn interest on lending bitcoins. It had also tried to entice new customers by loaning those Altcoins of its native currency, BCC.
According to the company, the cease & desist orders have made it impossible for the legal continuation of the platform. However, that appears not to be the case. The company is yet to address the many DDoS attacks that have plagued its website rendering it impossible for investors to withdraw their money.
BitConnect also operated a multi-level referral program that had the same features as a pyramid scheme as thousands of social media users tried to drive their sign-ups.
Another red flag in the company's operations is the fact that it is yet to disclose a purported secret sauce, which it claims helps investors generate significant returns. The company has been touting an anonymous 'trading bot' that makes profitable trades and then shares dividends with investors.
Amidst the selloff, BitConnect says it will move forth with a proposed Initial Coin Offering. The company also plans to build an alternative exchange for its BitConnect token.
The sentiments have not gone well with current coin owners who continue to take a swipe at the company on social media networks terming it a Ponzi scheme. Some of the high profile personalities to take a swipe at the company include Ethereum founder Vitalik Buterin who insist its core business is a scam.
In a posting on its official website the company says it will bounce back once the bad press that has eroded its credibility cools off. It is still unclear whether BitConnect will come through on the proposed projects given that DDoS attacks are commonly used by controversial online marketplaces planning to exit a scam.
Cryptocurrency Bloodbath
BitConnect native currency, BCC, which touched highs of $400 early this year has since shed more than 90% in value after dropping below the $10 mark. The plunge has had a ripple on the entire industry as Bitcoin plummeted below the $10,000 mark for the first time, after touching record highs of $20,000 last month. Ethereum has also touched lows of $820 after hitting highs of $1,422.
Scammers have started to take advantage of the confusion that has gripped BitConnect users. Some accounts have cropped up on Twitter, presenting themselves as BitConnect customer support. One such account is @BitconnectStaff, which is tricking unsuspecting users into handing over details of their cryptocurrency wallets.
@BitConnectExch, on the other hand, is preying on users who wish to get their money out of the exchange by asking them to send all their cryptocurrency to a separate digital wallet.
Mt.Gox Comparison
The potential collapse of the popular trading platform has also drawn parallels from Mt.Gox, a favorite cryptocurrency exchange that went down in 2014
Mt.Gox collapse triggered a ripple effect resulting in bitcoin losing more than 70% of market value. Its failure has always been attributed to embezzlement and mismanagement. The fact that BitConnect investors are also finding it hard to withdraw their investments from the platform is eliciting suggestions that history could be repeating itself.
BitConnect ongoing woes echo a broader cryptocurrency crisis triggered by an uptick in regulatory scrutiny around the world. South Korea and Chinese regulators have already hinted at the possibility of cracking down on cryptocurrency mining and trading. Russia is also considering implementing some restrictions on cryptocurrency trading.
The BitConnect collapse all but continues to arouse concerns about the future of cryptocurrency investing. Even before the dust on hacks and scams settles down, worries about imminent crackdowns in some of the most significant cryptocurrencies market continue to exacerbate the situation.
We will be updating our subscribers as soon as we know more.
Disclaimer: This article should not be taken as, and is not intended to provide, investment advice. Please conduct your own thorough research before investing in any cryptocurrency.
Image courtesy of Stacey Youdin via Flickr
Three of the Best Crypto-Friendly Currency Accounts for 2019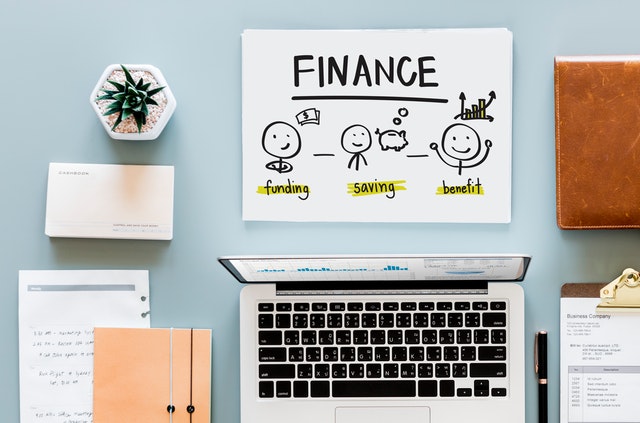 The advent of blockchain and cryptocurrency has seen several industries disrupted like never before, including finance.
Notoriously resistant to change on any real scale, finance has always been seen as a tough industry to bring new ideas into, but blockchain has changed the game in many respects.
Today we're seeing an influx of agile digital challengers to the established names that have dominated banking for so long.
Recently a report was published by consultancy company A.T. Kearney that claims "Not all banks will survive the tide of change as customers increasingly favor digital banks and innovative products and services.
"Branch closures are a short-term fix to steady the books, but it is not enough – traditional institutions need to consider strategic transformation to improve cost and top line and also offer more innovative products and services."
In short, the world of banking is changing, and the following three startups are among the best crypto-friendly banking options for 2019.
Offering customers a VISA card available in three different currencies, Wirex has quickly established itself as one of the most recognized names in crypto finance.
Billed as "crypto and traditional currency accounts that put the power in your hands," Wirex allows customers to take charge of their entire banking needs from one simple to use platform.
You can fund your account using a credit/debit card, bank transfer,…
Reasons Why You Are Much Safer When Crypto Trading on Dexes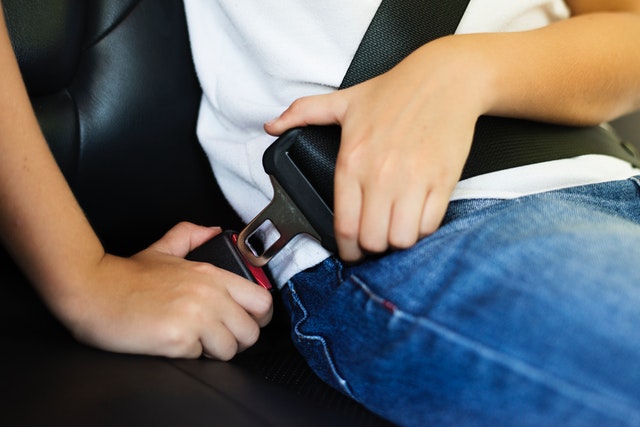 While many cryptocurrencies aim to bring the change to the world by bringing full decentralization, one aspect of the crypto space still remains mostly centralized, and that is the way they are exchanged. Most crypto exchanges are centralized companies, where traders and investors need to deposit their coins for safekeeping. This is a risky way to handle the funds, as exchanges remain susceptible to hacks and theft, as many realized recently, after the hack of the world's largest exchange by trading volume, Binance.
During the hack, around 7,000 BTC (over $40 million) was taken, and sent to multiple wallets, never to be seen again — for now, at least. The hack also came as quite a shock, as Binance was known for its efficiency, security, and high levels of confidence. It also made people realize that their coins are not really theirs if they need to rely on third parties, such as exchanges, to keep them safe. As a result, many are now turning away from centralized exchanges, and are heading towards decentralized ones — also known as DEXes.
Here are some reasons why you might want to consider doing the same.
1. True ownership of your coins
The crypto community has a saying: "not your keys, not your coins." The saying is now more relevant than ever, but it does not apply on DEXes. Decentralized exchanges…
4 Reasons Why the New Bitcoin Rally Is Unlikely to Stop Now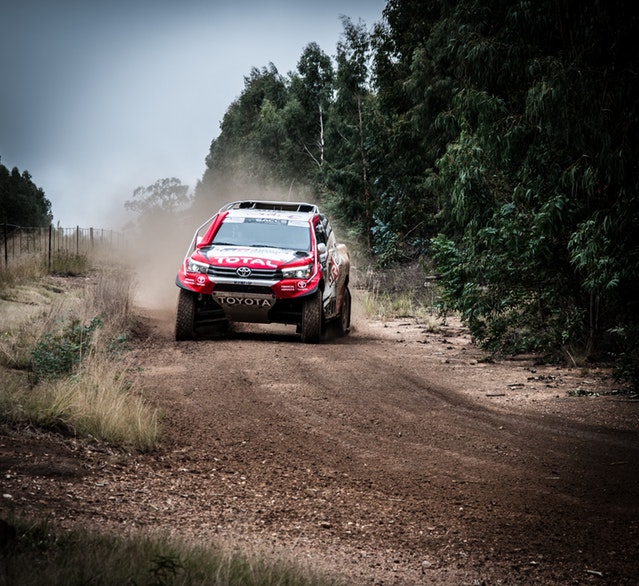 After more than a year of declining prices, the crypto market is finally seeing a period of serious recovery — one that has already brought digital currencies to heights not seen in over half a year now.
Only days ago, Bitcoin surged past several major resistance levels and managed to exceed its yearly high of over $8,000. Already, many skeptics are predicting the soon end of the bull run, and the possibility of yet another sharp decline. However, there are signs that suggest otherwise — that this bull run is only getting started, and that it will not end anytime soon.
There are four reasons why this is the case, and they are as follows:
1) Bakkt
There is the long-awaited Bitcoin futures exchange, Bakkt, which recently announced that the July test date for Bitcoin futures is soon to be set. Bakkt's launch was delayed multiple times already, so the announcement came as quite a surprise. However, it appears that it will happen quite soon, after all.
As soon as its arrival becomes a certainty, Bitcoin will likely skyrocket even further, just like gold did when gold ETF appeared in 2013.
2) Bitcoin completely ignored the hacking of Binance
Binance has been the largest crypto exchange by trading volume for a while now, and as such, many expected that, if anything were to happen to it, Bitcoin…