BitConnect Shutdown Triggers Blood Bath For Investors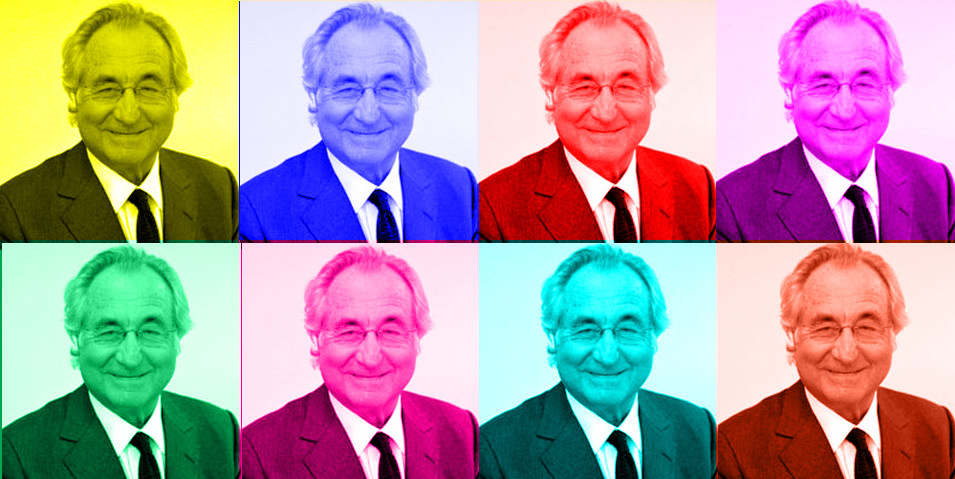 Controversial cryptocurrency exchange, BitConnect, has announced plans to close down its lending and exchange platform triggering a bloodbath for investors. The move follows a spate of accusations from high profile figures, who have accused the company of operating a Ponzi scheme.
News of BitConnect imminent shutdown has sent fears in the cryptocurrency investment community, triggering a sell-off that shows no signs of slowing down. While most cryptocurrencies have been on a bear market, the situation has become worse in the recent past, seen by most cryptocurrencies prices plunging by more than 40%.
Cease & Desist Orders
Cease & desist orders, issued by regulators in Texas and North Carolina accuse BitConnect of engaging in the illegal sale of unregistered securities.
The letter from Texas accuses the company of defrauding and misleading investors. Authorities in North Carolina, on the other hand, have taken a swipe of the company's purported 3,000% returns, which they maintain not realistic given the company's core business
In response to the orders, BitConnect issued the following statement.
"In short, we are closing lending service and exchange service while BitConnect.co website will operate for wallet service, news and educational purposes."
In November, the company was ordered by UK authorities to prove its legitimacy or face dissolution, a further indication that regulators around the world were becoming skeptical about its practices. The company had promised early investors that they would earn interest on lending bitcoins. It had also tried to entice new customers by loaning those Altcoins of its native currency, BCC.
According to the company, the cease & desist orders have made it impossible for the legal continuation of the platform. However, that appears not to be the case. The company is yet to address the many DDoS attacks that have plagued its website rendering it impossible for investors to withdraw their money.
BitConnect also operated a multi-level referral program that had the same features as a pyramid scheme as thousands of social media users tried to drive their sign-ups.
Another red flag in the company's operations is the fact that it is yet to disclose a purported secret sauce, which it claims helps investors generate significant returns. The company has been touting an anonymous 'trading bot' that makes profitable trades and then shares dividends with investors.
Amidst the selloff, BitConnect says it will move forth with a proposed Initial Coin Offering. The company also plans to build an alternative exchange for its BitConnect token.
The sentiments have not gone well with current coin owners who continue to take a swipe at the company on social media networks terming it a Ponzi scheme. Some of the high profile personalities to take a swipe at the company include Ethereum founder Vitalik Buterin who insist its core business is a scam.
In a posting on its official website the company says it will bounce back once the bad press that has eroded its credibility cools off. It is still unclear whether BitConnect will come through on the proposed projects given that DDoS attacks are commonly used by controversial online marketplaces planning to exit a scam.
Cryptocurrency Bloodbath
BitConnect native currency, BCC, which touched highs of $400 early this year has since shed more than 90% in value after dropping below the $10 mark. The plunge has had a ripple on the entire industry as Bitcoin plummeted below the $10,000 mark for the first time, after touching record highs of $20,000 last month. Ethereum has also touched lows of $820 after hitting highs of $1,422.
Scammers have started to take advantage of the confusion that has gripped BitConnect users. Some accounts have cropped up on Twitter, presenting themselves as BitConnect customer support. One such account is @BitconnectStaff, which is tricking unsuspecting users into handing over details of their cryptocurrency wallets.
@BitConnectExch, on the other hand, is preying on users who wish to get their money out of the exchange by asking them to send all their cryptocurrency to a separate digital wallet.
Mt.Gox Comparison
The potential collapse of the popular trading platform has also drawn parallels from Mt.Gox, a favorite cryptocurrency exchange that went down in 2014
Mt.Gox collapse triggered a ripple effect resulting in bitcoin losing more than 70% of market value. Its failure has always been attributed to embezzlement and mismanagement. The fact that BitConnect investors are also finding it hard to withdraw their investments from the platform is eliciting suggestions that history could be repeating itself.
BitConnect ongoing woes echo a broader cryptocurrency crisis triggered by an uptick in regulatory scrutiny around the world. South Korea and Chinese regulators have already hinted at the possibility of cracking down on cryptocurrency mining and trading. Russia is also considering implementing some restrictions on cryptocurrency trading.
The BitConnect collapse all but continues to arouse concerns about the future of cryptocurrency investing. Even before the dust on hacks and scams settles down, worries about imminent crackdowns in some of the most significant cryptocurrencies market continue to exacerbate the situation.
We will be updating our subscribers as soon as we know more.
Disclaimer: This article should not be taken as, and is not intended to provide, investment advice. Please conduct your own thorough research before investing in any cryptocurrency.
Image courtesy of Stacey Youdin via Flickr
Elon Musk Advises Crypto Users To Secure Their Crypto Keys Properly
The crypto community has not gotten over the fact that the world's richest man has now invested in Bitcoin and has been pretty active in the industry.
However, the community is now receiving security tips for storing cryptocurrencies from Tesla's chief executive officer. While pointing the security of cryptocurrencies, Tesla also criticized Freewallet app, a crypto wallet for its slack in security.
He also added that crypto investors should not bother doing business with wallets that don't provide them with private keys.
Users should store their private keys
The unique way cryptocurrencies are stored makes them not redeemable when the keys are lost. Whether the holder stores them with third-party custodians or exchanges, the owner can only claim them when they provide keys to the crypto funds.
That makes securing the keys the most important thing when dealing with cryptocurrencies. As a result, selecting the safest hot or cold wallet is a priority if users want to keep their crypto investments safe.
Elon Musk has come out to advise investors to always store their private keys personally. For a company to receive the attention of the world's richest man is something to take advantage of to grow. However, FreewalletApp's short conversation with Musk is a sort of negative publicity to them.
After the company engaged with Musk about a Dogecoin-related post, the Tesla founder pointed out faults with the firm.
He advised digital asset investors to stay…
Bitcoin Surges After Tesla Bought $1.5 Billion Worth of BTC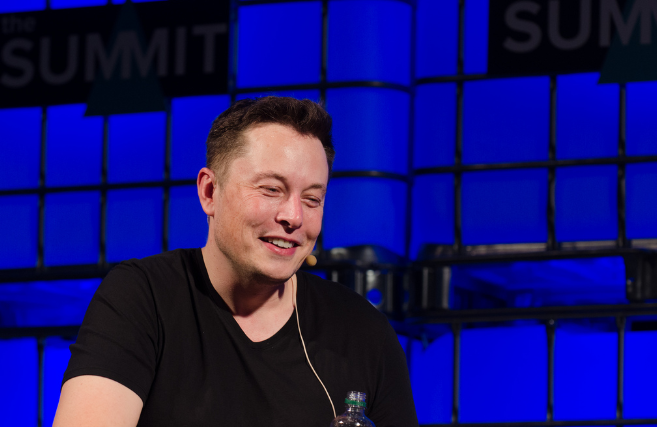 The sudden rise of Bitcoin has been connected to the decision taken by the Tesla electric car company to buy $1.5 billion worth of Bitcoin.
The company explained in a filing with the Securities and Exchange Commission (SEC) that it bought Bitcoin to diversify its cash returns and more flexibility.
Musk's Tweets also impacted Dogecoin's price
Tesla also added that it will start accepting Bitcoin payments for all its products, although this will be based on a limited basis and applicable laws. If the company concludes and starts accepting cryptocurrency, it will make it the first major car manufacturer to accept Bitcoin payments. The company's founder and Chief Executive Officer Elon Musk has developed an interest in Bitcoin and cryptocurrencies.
He has been tweeting severally about the viability of the Dogecoin (DOGE), which doesn't have an important market value attached to it.
ur welcome pic.twitter.com/e2KF57KLxb

— Elon Musk (@elonmusk) February 4, 2021
Few hours after endorsing Dogecoin, the cryptocurrency rose by an impressive 50%. But regulatory authorities are still concerned about the risks in cryptocurrency investments, with several regulatory bodies warning traders and investors they could lose all their money from crypto investments.
But for Tesla, the company decides to diversify its funds and increased its cash returns. However, Tesla also warned investors about the volatility of Bitcoin's price in its SEC filing. According to the SEC…
Partnership Between Bridge Mutual & AllianceBlock Announced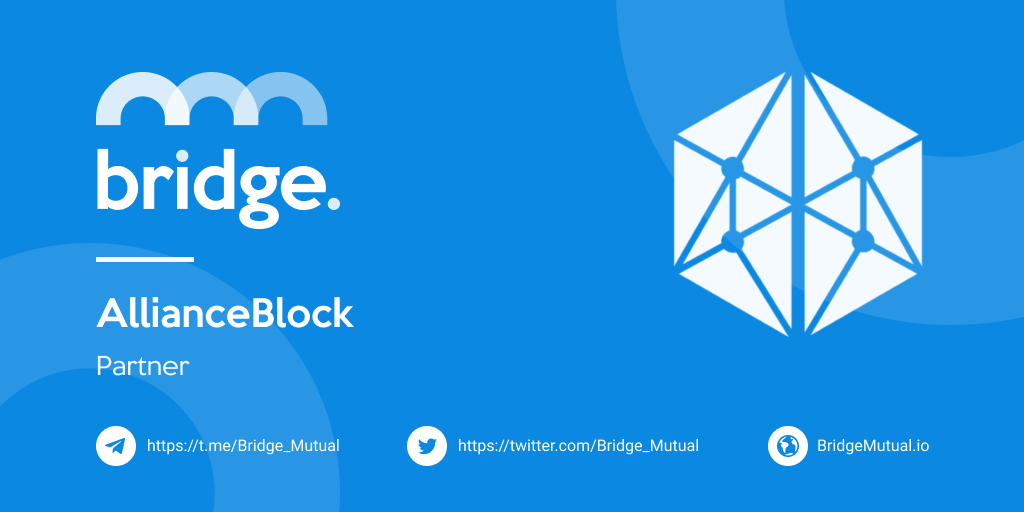 Decentralized peer-to-peer discretionary digital asset coverage platform Bridge Mutual has announced a partnership with AllianceBlock. AllianceBlock is a decentralized, blockchain-agnostic layer 2 protocol bridging decentralized finance with traditional finance. The partnership will allow AllianceBlock and Bridge Mutual to provide traditional investors with a protected bridge to DeFi through decentralized coverage. 
"Discretionary coverage is a very important part of our ecosystem, so we are excited to partner with Bridge Mutual and leverage each other's technologies," says Rachid Ajaja, CEO of AllianceBlock. "We look forward to building an ecosystem where all participants have access to the best products while mitigating the ever-present risk of smart contract failure, hacks, and the resultant loss of collateral value."
In 2020, as much as $200 million worth of digital assets was lost in attacks on major digital asset services. Bridge Mutual's platform gives users the option to purchase and provide discretionary coverage, reducing investors' risk of losing funds because of theft, exchange hacks, stablecoin price crashes, exploited contracts, and other vulnerabilities in digital assets. 
By using Alliance Block's multi-pair liquidity mining platform, Bridge Mutual will be able to offer BMI token holders instant liquidity through staking and high APY rewards for a variety of pairs. Once integrated into AllianceBlock's P2P lending platform, Bridge mutual will be able to provide coverage to investors. Additionally, Bridge Mutual is working towards…