Ripple CTO: XRP price needs to go high for the firm to target bigger payments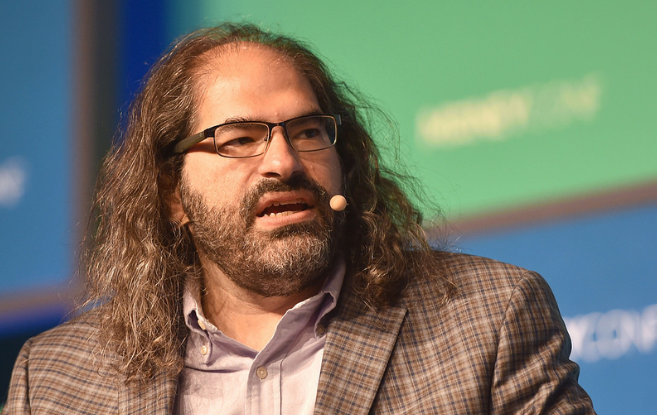 While they are two different entities, Ripple and XRP both have one thing in common. The two bodies are gifting customers with the option of choice while concurrently pushing for the validation and integration of Ripple's three main products, xVia, xRapid, and xCurrent.
While some of the companies partnering with the companies are from third-party establishments (which Ripple refuses to advertise on their official social media platforms) the mention of XRP by these amalgamating companies is enough to send shivers in the crypto space. There is a strong relationship between Ripple payments and XRP prices, a recent statement of David Schwartz hints to that quite well.
Nexo, Coil, Xpring, and Omni
A majority of the integrating members are from Ripple's product, Xpring, that was started as a Ripple initiative to support committed blockchain startups that intend to adopt XRP in their operations. The Xpring initiative makes sure Ripple has the key to advance, and they go extra miles to advocate for the adoption, incubation, purchase for these products.
After securing some 25 million US dollars funding from Ripple and other like-minded companies a few months ago, Chris Larsen and Stefan Thomas, the individuals advising Omni, advised the startup to go public on their integration of XRP.
One of the primary missions of Omni is to change the current perception that exists in the renting out sector, allowing users to rent out items they have but don't need getting paid in XRP.
For Omni, operating using XRP is a new option that has been affected as an enhancement for the fiat option allowing users to enjoy a first-time crypto experience in their renting out activities.
Although not confirmed by the officials yet, Nexo, the cryptocurrency loan processor has integrated XRP as its fifth virtual currency to be allowed to act as collateral. An XRP button is already on the user interface although as state above, the company is yet to confirm these new happenings.
XRP (XRP) Sales Up
During the quarterly reports, blockchain settlement startup, Ripple, has indicated the significant improvement in XRP sales during the Quarter 3 period of 2018. Ripple released its default virtual currency's, XRP, market report for the third quarter mid-last week where it shared the 120% growth that was recorded in comparison to the percentages that were met from the preceding quarters.
"The higher the price of XRP, the larger the payments Ripple can target…"@JoelKatz #XRP #Ripple #XRPcommunity #XRPthestandard #crypto #micropayments #payments #blockchain #fintech #crypto #altcoins #finance #banking

* Infographics: Ripple and XRP *https://t.co/ICQxJNIr8e pic.twitter.com/m9cLOtHo4U

— XRP_Cro (@stedas) October 29, 2018
However, despite the increase in trade volumes, XRP fell slightly short of the corresponding XRP trade volumes from Quarter 1 2018.
During Quarter 3 of 2018, Ripple tactfully sold over $65 million worth of XRP assets which is said to account for just about 0.17% of the total XRP that exchanged hands during the quarter.
Moreover, still, on the quarter three figures, Ripple's subsidiary, XRP II, LLC, is said to have sold over $95 million worth of XRP in direct institutional sales that helped the combined net sales that were experienced during the time to stand at about $165 million.
That is approximately about 120% higher than the corresponding figures that were recorded for Quarter 2 2018. The sales figures of XRP for Quarter 2 is believed to have stood at $73.53 million, so that figure is yet to match the third quarter sales figure of more than $165 million.
In the area of volatility, the Ripple report disclosed that:
"XRP volatility was light for the better part of the quarter, then surged in the last two weeks of the quarter as the prices also appreciated."
Looking forward to discussing the Q3 #XRP Markets Report live at the #unboundMiami conference Tuesday! https://t.co/TkqcQATT4f @Ripple pic.twitter.com/ePWp7forif

— Cory Johnson (@CoryTV) October 29, 2018
XRP's Year in Year Out Growth
Over the years, XRP sales amounts have continued to record upward growths as it has been the case this year except for a few occasional bumps.
In comparison to the $163 million worth of XRP that Ripple sold in Quarter 3 2018, Ripple sold a shadowy figure of about $19 million value of XRP in direct sales during the same time last year. An additional $32.6 million worth of XRP came from programmatic sales.
It is worth noting that the newest XRP market sales report did not feature or discuss the inclusion of new clients.
For real-time trade alerts and a daily breakdown of the crypto markets, sign up for Elite membership!
Disclaimer: This article should not be taken as, and is not intended to provide, investment advice. Global Coin Report and/or its affiliates, employees, writers, and subcontractors are cryptocurrency investors and from time to time may or may not have holdings in some of the coins or tokens they cover. Please conduct your own thorough research before investing in any cryptocurrency and read our full disclaimer.
Image courtesy of Flickr
Ludos Protocol Makes a Strong Case for Investors in Blockchain Gaming
As games migrate to the blockchain and become increasingly complex, Ludos Protocol is set to capture this new market. It's creating a solid ecosystem of DApps and toolboxes that provide Blockchain as a Service for developers to build and maintain sidechains.
Ludos Protocol solves one of the biggest issues that has given investors qualms about blockchain gaming: scalability. An overcrowded mainchain is a perennial problem that has hindered the progress of even the best-funded blockchain gaming applications. Thanks to a hybrid of Proof-of-Work and Proof-of-Stake consensus algorithms, Ludos Protocol is able to implement a multi-sidechain system. This allows any populated game to deploy its own sidechain of transactions while keeping the mainchain throughput at a minimum.
This is why Ludos Protocol has attracted investment from fund behemoth Softbank, whose previous ventures include Uber and Alibaba. Ludos Protocol is the fund's third-ever foray into blockchain.  
Industry trends attest to Softbank's interest in Ludos Protocol. Gaming produced a global revenue of over $200 billion in 2017, according to the latest report by Digi-Capital. It is a figure that is expected to grow to $300 billion by 2021, making the industry one of the most lucrative in the digital economy. It is also one of the ripest for change by blockchain technology. The development of a comprehensive blockchain infrastructure that suits the evolving needs of the…
Why Investors Should Closely Follow the Earnings Season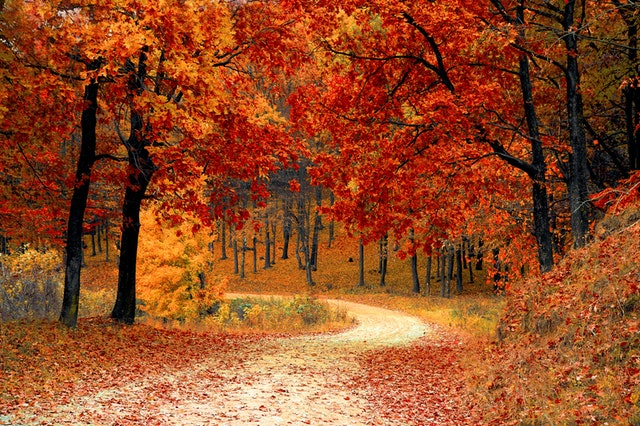 The earnings season has arrived, and investors around the world are excited to see what reports are companies going to publish. This is important as these reports contain companies' earnings for the current year, which can provide investors with some valuable insight.
No matter what announcements the company has made throughout the year, it is the earnings report that indicates the firm's true performance. As such, it often has a significant impact on its public image, the price of its stocks, as well as investors' interest.
Earnings reports can open up new opportunities
When it comes to the cryptocurrency markets, 2018 has brought both, volatility and stability. Most of the time, prices were relatively stable, but this state was only reached after a harsh drop in January 2018. Since then, several smaller price surges, followed by just as large price drops, hit the market once again.
As a result, crypto traders were prompted to look for alternative investments. Earnings seasons often present numerous opportunities for resourceful investors. Analysts claim that earning reports managed to significantly impact prices of shares (by over 5%) since 2001.
It is expected that a lot of companies will try to take advantage of the earnings season in order to make a comeback, especially after the hit that markets suffered back in October. Various firms will also likely show insight into how the market behavior affected their profits and business, in general.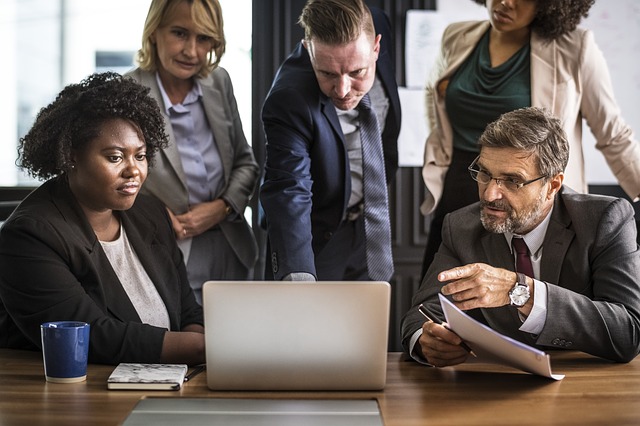 Ever since the cryptocurrency sphere was met with the news of the partnership between Litecoin Foundation, TokenPay, and Verge (XVG), the idea of them coming together has been among the most controversial news to ever surface in the cryptocurrency world.
The collaboration managed to even draw the attention of one of the most renowned crypto-influencer and bitcoin campaigner, Tone Vays. In his usual style, Tone took to Twitter handle on hearing the news, tweeting and expressing his disapproval while criticizing the creators of the three cryptocurrencies for allowing such a move to occur.
In retaliation to the attacks from Tone, Charlie Lee, the MD, and founder of Litecoin (LTC) posted his clarification on Reddit on the 17th July in regards to the partnership. Litecoin's CEO started by explaining the dissimilarities between Litecoin as a currency and Litecoin as a company.
In his remarks, he said that Litecoin as a blockchain and crypto network is a decentralized network, whereas Litecoin Foundation as a company is a centralized non-profit institution whose goal is to ensure Litecoin (LTC) is developed, adopted, and used. Charlie also mentioned that Litecoin's cryptocurrency and blockchain technologies did not require his direct services at the moment hence his concentration on Litecoin Foundation.
Charlie Lee made his remarks known saying:
"If Litecoin Foundation (LF) is exposed to not doing a good job, nothing should prevent another organisation to step in and do a better job. This is…