Bitcoin (BTC) and the Topsy-Turvy World of Cryptocurrencies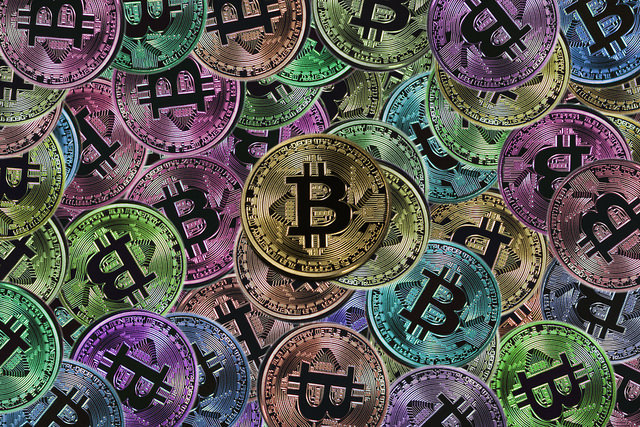 As we move into the second quarter of 2018, the cryptocurrency market struggles to revive from the bearish trend observed largely in the first quarter of the year. Even though the cryptocurrency market in 2017, when seen holistically, had major successes mainly, the talks of regulation and banning of cryptocurrency exchanges in many countries (like South Korea and China) has had a massive impact on the market. The effects could be clearly seen in Q1 of 2018. The price of Bitcoin had fallen by nearly 40% and everything for the crypto coin was looking bleak. The cryptocurrency world is known to feature an extremely liquid market but Q1 had seen a 'steady' decline. When thinking about the 'fall' of Bitcoin, two questions mainly come to the mind.
Is the craze about Bitcoin dying?
Most of the news articles on Bitcoin was talking about its fall in price in 2018 Q1. In fact, the early April Cboe report says that Bitcoin will largely continue to feel the bearish pressure in the second quarter also. Why this sudden unpopularity? Are people losing faith in Bitcoin? Do these questions answer the drop in price? The price of Bitcoin at the time of writing is approximately $6860.68 USD (as of 11th April 2018). This is a massive drop when compared to the Q4 prices of Bitcoin in 2017.
There is the scalability issue of Bitcoin that many other cryptocurrencies are addressing to. The fact that one single transaction takes up nearly 10 minutes and the block size is only 1MB have shifted the focus of many investors.
The transactions are quite expensive compared to crypto coins. Usually, the sender has to pay an exorbitant transaction fee that increases the expense of the transaction.
Another major reason is that Google and Apple do not support Bitcoin on their mobile platforms. Moreover, Google does not accept in-app payments made with Bitcoin.
Or do these new coins have too good a whitepaper?
A large number of articles have been written about crypto coins like Ripple, EOS, Tron, and Stellar. They have been making headlines with news of new partnerships, solving transaction issues in daily life and so on. According to some experts, that the exponential increase in the number of ICOs and many new coins emerging on the block have reduced the popularity of Bitcoin. But, when the success of newcomers like Ontology is taken into consideration, they cannot be really put to blame. The coins listed below are focusing on practical purposes and can even be said superior to Bitcoin in one way or another.
Ontology: Ontology (ONT) had entered the market as a crypto coin hardly a month ago. ONT has actually made it to the 21st position on coinmarketcap.com within such a short timeframe. The price of ONT at the time of writing shows $4.40 USD (15.88%) approximately. The focus of Ontology is on incorporating businesses from all walks of life into the world of blockchain technology. The platform of Ontology will allow businesses with no knowledge of distributed networks take advantage of the blockchain technology. The distributed trust system of the platform has indulged multiple trust types using various databases and blockchains. From its whitepaper, "Multisource identities and multi-source data exchange protocols have been implemented into the network, building a distributed trust system that is cross-chain, cross-industry, cross-system, cross-application, and cross-device."
Bytom: Launched in the market on 9th August 2017, Bytom (BTM) currently ranks 28 in the coinmarketcap.com website. At the time of writing the price is nearly $0.60 USD (14.60%). The platform of Bytom is considered to be the "intermediary link" between generalized blockchains and specialized blockchains. It aims to bridge the distance between the physical and the digital world. The objective as stated on the official website of Bytom, "Bytom is an interactive protocol of multiple byte assets. Heterogeneous byte-assets (indigenous digital currency, digital assets) that operate in different forms on the Bytom Blockchain and atomic assets (warrants, securities, dividends, bonds, intelligence information, forecasting information and other information that exist in the physical world) can be registered, exchanged, gambled and engaged in other more complicated and contract-based interoperations via Bytom."
DigixDAO: It seems that while many of the cryptocurrencies were going through a rough phase in Q1, DigixDAO (DGD) was gradually paving its way up the ladder. Currently, the coin ranks 33 on coinmarketcap.com and the price at the time of writing is approximately $208.85 USD (2.01%). (As of 11th April 2018) One major reason for its rise is its ecosystem—DigixDAO (DGD) and GigixGold (DGX) tokens. They work hand in hand during platform transactions. Digix is basically an asset-tokenization (gold) platform that has been developed on Ethereum. The Proof of Provenance Protocol (POP) ensures that the records of proof are eternally published using IPFS and Ethereum.
Loom Network: Another coin that was launched in March 2018 in the cryptocurrency market and has improved greatly (currently, rank 154) is Loom Network. At the time of writing, the price shows $0.118 USD (10.85%) approximately. The team is focused on developing Platform-as-a-Service (PaaS) application to solve the scaling issues of dApps on the Ethereum blockchain. Loom Network plans to support different types of dApps that also have their own sidechains. At the moment, the team of LOOM is creating mobile games that will display the unique features of their scalable DAppChains.
Ontology, Bytom, Loom Network and DigixDAO seem to have won the battle with the bearish cryptocurrency market in Q1 of 2018, at a time when top-ranked coins like Bitcoin and Ethereum had shown a major drop in prices.
We will be updating our subscribers as soon as we know more. For the latest on BTC, sign up below!
Disclaimer: This article should not be taken as, and is not intended to provide, investment advice. Global Coin Report and/or its affiliates, employees, writers, and subcontractors are cryptocurrency investors and from time to time may or may not have holdings in some of the coins or tokens they cover. Please conduct your own thorough research before investing in any cryptocurrency and read our full disclaimer.
Image courtesy of Bankenverband via Flickr
The Bitcoin Revolution: Everything You Need To Know To Take Profits

Bitcoin is soaring high in the cryptomarket once again, and experts are expecting a return of the bullish trend of 2017. The current Bitcoin price is $7,615 as of 23 May 6:56 AM UTC. This significant jump comes just six months after the Bitcoin price plummeted to a low of $3150 in December 2018. Since then, Bitcoin has experienced steady growth and gain in the market. However, in the last 30 days, the Bitcoin price peaked to $8,320.82, its highest price ever. This phenomenal jump occurred in a span of only 10 days breaking the Bitcoin record so far of significant gains made in short time frames. This positive growth has led to experts forecasting the Bitcoin price to hit the $20,000 mark by the end of this year.
Since entering the market almost 11 years ago, Bitcoin is still at the top of the global cryptocurrencies list. The current circulating supply of Bitcoin is at unbelievable 17,708,875 BTC. The market trend of the Bitcoin price has remained positive even when the currency did not maintain an uptrend. Cryptocurrency researchers believe that Bitcoin has the potential to grow up to a high of USD 50,000 within the next two years.

How to Profit from Bitcoin…
3 Altcoins That Are Outperforming Bitcoin and Will Likely Face Consequences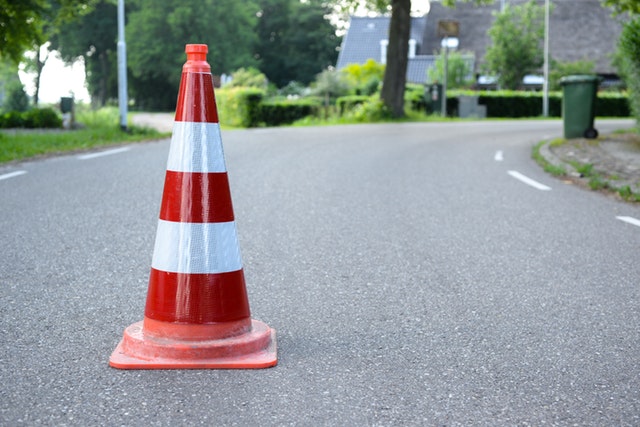 The crypto market is going through a period of massive recovery in the past few months, which has caused the investors' optimism to return. While all eyes are on Bitcoin (BTC), as usual, the largest coin seems to be struggling with a major resistance level at $8,000 at the moment. While this level was breached a few times now, every breach resulted in a correction.
At the time of writing, BTC is approaching this level yet again, with its current price being at $7,985,79, and rising further. The price managed to grow by 1.06% in the last 24 hours, and will undoubtedly hit $8,000 in a matter of hours, if not sooner.
However, while Bitcoin continues to remain volatile and struggles with waves of growth and decline, there are some altcoins that are not following its path. Of course, most of them are performing in pretty much the same manner as BTC, as they always had. But, a few coins have actually managed to outperform Bitcoin in recent months.
While optimists believe that this might lead to decoupling from Bitcoin — something that only Binance Coin (BNB) managed to pull off up to this point — it is likely that there will be consequences for these cryptos. This likely means that a price drop for these specific coins awaits somewhere in the near future, as outperforming BTC…
3 Cryptocurrencies Most Likely to Follow Bitcoin's Performance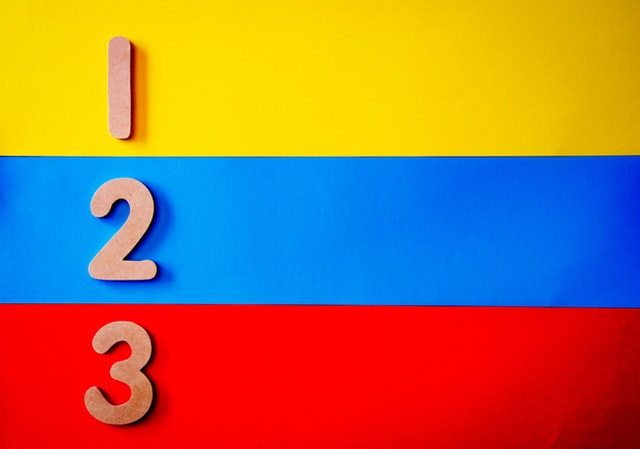 For more than a year, the cryptocurrency market has been dominated by bearish influence, with most coins seeing constant drops, or stagnation, at best. This all changed in the past few months, starting with Bitcoin which once again started leading the market up, bringing one minor rally after another.
BTC itself experienced massive losses in 2018, with its price going down by around 84%. Most other coins among the top 10 mirrored its performance, and some of them experienced even greater losses. However, now that Bitcoin sees gains again, these cryptocurrencies are still following its example, and many of them have seen massive breakouts. Some of the more notable altcoins that followed Bitcoin's recent example are Ethereum (ETH), Stellar (XLM), and Cardano (ADA).
Ethereum performance mirroring Bitcoin's price
As mentioned, Bitcoin led every rally so far, but before it did, its price first went through what is known as an ascending triangle pattern. The pattern held for around five months, which is exceptionally long for the crypto world. However, once the pattern was finally broken — the coin's price skyrocketed, more than doubling itself within only two months.
One thing to note is that Ethereum performed in pretty much the same fashion. After five months of struggle and confusion for investors, the second largest cryptocurrency also managed to break the pattern and skyrocket as well. It…