Encrypgen (DNA) – Top Altcoin Pick for 2019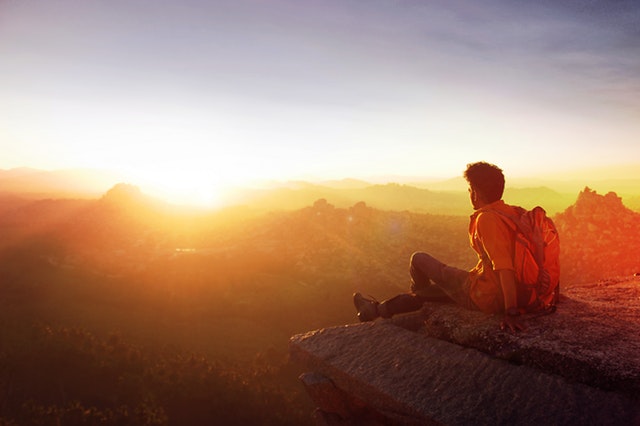 Enthusiasm appears to be coming back into the market on the back of Bitcoin's recent surge, and it's now time for traders to re-evaluate the coins that belong in their cryptocurrency portfolio.  A powerful influencer on Twitter recently posted that the current environment feels a lot like 2017 in that micro caps may be setting up for a powerful bull run.  During the past year, I've written a lot about the potential that Encrypgen (DNA) has.  And while many other companies have disappointed their token hodlers, Encrypgen continues to demonstrate why its platform will stand the test of time.  As new money continues to come rushing into the market, and Encrypgen continues to exceed expectations, there is no doubt that the DNA token belongs in your portfolio!
Major Milestone Achieved
Encrypgen's team, led by David Koepsell, recently announced that the final functionality was completed for the Gene-Chain.  This means that anyone can use their ERC20 DNA tokens to buy and sell data.  Thus far, there have been more than 100 transactions recorded on the Gene-Chain and with the final functionality now in place, that number should begin to increase exponentially.  In January, I read a really interesting article that suggested Encrypgen could become the Amazon.com for genomic data.  That is certainly an ambitious goal but if any company can do it, it's Encrypgen.
Although the Gene-Chain is completed, that certainly doesn't mean that the team is done improving the platform.  In fact, there is an exciting new tool coming within the next few weeks that researchers are going to love.  Custom surveys will be added to the platform shortly which will allow researchers to gather additional data from sellers.  This is a win-win for everyone because data sellers will be additionally compensated, and the scientific community will receive additional information that can be used in their efforts to understand and improve medical care.
It's important to remember that DNA is a utility coin.  This means that the value will be derived primarily from usage on the Gene-Chain.  The more data transactions that occur, the more likely it is that the value of the token increases.  Therefore, streamlining the transaction process as much as possible for researchers and data sellers is of paramount importance.  Encrypgen is doing all it can to accomplish that.
Partnerships are the Key
With the Gene-Chain now complete, Encrypgen's team can now focus on another massively important task which is to enter into partnerships that will help grow the Gene-Chain.
The company has already entered in a couple lucrative partnerships that began in December, 2018, when Encrypgen signed a deal with Murrieta Genomics.  And then, one month later, Encrypgen did it again by partnering with viazoi.  Both of these partnerships will go a long way toward driving growth of the Gene-Chain and the DNA currency.  But that is only the beginning.
The goal is to have at least 10,000 users on the Gene-Chain by 2020.  But that number can certainly prove to be a low estimate if additional partnerships and deals are signed over the next 6-12 months.  Encrypgen hasn't disappointed yet so there is no reason to believe they won't succeed on this front as well.
Exchanges – Cryptopia, CoinExchange, and IDEX
As many of you know by now, Cryptopia suffered a hack earlier this year.  Since then, the exchange has been working hard to restore security and trading.  The company recently re-opened the website and has also enabled deposits/withdrawals and trading on many pairs.  Unfortunately, DNA has yet to be re-listed but it's only a matter of time.  While traders eagerly await the return of DNA trading on Cryptopia, there are a few other options in the meantime.  CoinExchange and IDEX are both trustworthy exchanges that traders can have confidence in.  Unfortunately, there isn't much volume at this time, but that can change quickly with more participation.
Final Thoughts
Encrypgen is making all the right moves to be the Amazon.com for genomic data.  The technology is second to none, and the growth will almost certainly come with additional marketing and partnerships.  I've never been more confident in a token which is why Encrypgen is my top altcoin pick for 2019.
For the latest cryptocurrency news, join our Telegram!
Disclaimer: This article should not be taken as, and is not intended to provide, investment advice. Global Coin Report and/or its affiliates, employees, writers, and subcontractors are cryptocurrency investors and from time to time may or may not have holdings in some of the coins or tokens they cover. Please conduct your own thorough research before investing in any cryptocurrency and read our full disclaimer.
Photo by Abhiram Prakash from Pexels
3 Altcoins That Are Outperforming Bitcoin and Will Likely Face Consequences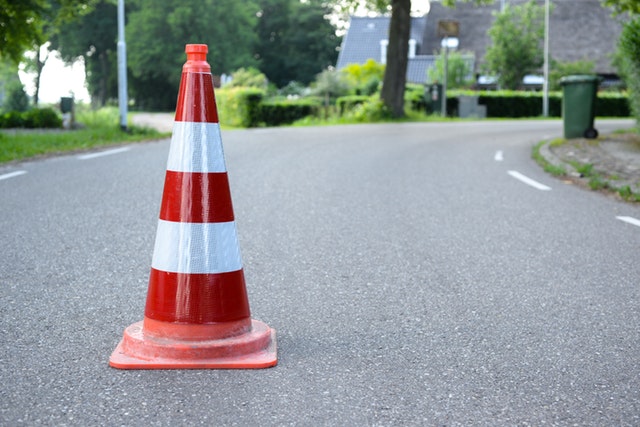 The crypto market is going through a period of massive recovery in the past few months, which has caused the investors' optimism to return. While all eyes are on Bitcoin (BTC), as usual, the largest coin seems to be struggling with a major resistance level at $8,000 at the moment. While this level was breached a few times now, every breach resulted in a correction.
At the time of writing, BTC is approaching this level yet again, with its current price being at $7,985,79, and rising further. The price managed to grow by 1.06% in the last 24 hours, and will undoubtedly hit $8,000 in a matter of hours, if not sooner.
However, while Bitcoin continues to remain volatile and struggles with waves of growth and decline, there are some altcoins that are not following its path. Of course, most of them are performing in pretty much the same manner as BTC, as they always had. But, a few coins have actually managed to outperform Bitcoin in recent months.
While optimists believe that this might lead to decoupling from Bitcoin — something that only Binance Coin (BNB) managed to pull off up to this point — it is likely that there will be consequences for these cryptos. This likely means that a price drop for these specific coins awaits somewhere in the near future, as outperforming BTC…
Why Binance May Be Crucial for Tron (Trx) to Reach $1
TRON (TRX) has been one of the most popular crypto projects in the past year. The coin has received a lot of attention from the entire crypto community, and although the impressions may differ —  the fact is that TRX is one of the most talked-about coins, even today.
However, while the project managed to achieve a lot in less than a year — launch its MainNet, start multiple massive projects, launch dozens of dApps, hundreds of smart contracts, its own DEX, new token, and more — its price remains quite low. Undoubtedly, one of the reasons for this is its massive supply. TRX circulating supply is over 66 billion coins, while the total supply is over 99 billion.
Even so, the coin is believed to be massively undervalued, with its current price sitting at $0.028129, according to TradingView. This price, together with a market cap of $1.88 billion, pushed the coin out of the list of top 10 largest cryptocurrencies, and it currently sits at 11th spot. But, many believe that this is not a permanent position for TRON. In fact, its community believes that it is only a matter of time before TRON rises through the ranks, and its price hits $1. And, the way for the coin to achieve this is believed to be through Binance.
TRON and Binance
Binance is one of the world's…
Why Tron (TRX) Price Won't Remain Low for Long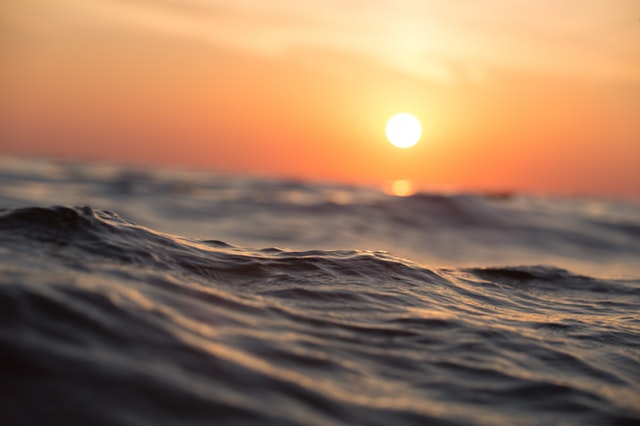 TRON (TRX) has been one of the most popular cryptocurrencies in recent years. The project has achieved a tremendous amount of success in less than a year, and while the first birthday of its MainNet is approaching, TRON certainly continues to impress to this day.
With that said, its price is still noticeably low, and many would agree that the project is heavily undervalued. The low price even allowed other projects to push it out of the top 10 list, with TRX currently being the 11th largest cryptocurrency by market cap. However, it is likely that TRON will not remain undervalued forever, and that its price might soon see a surge that its entire community has been waiting for, for a long time now.
Why TRX might see growth soon
As many undoubtedly know, TRON is a lot more than just a cryptocurrency. It has developed a massive ecosystem, which offers a development platform for coins, smart contracts, and dApps. It also acquired BitTorrent last year for its Project Atlas, which will allow torrent users to earn crypto through participation in content sharing.
For this purpose, it also launched BitTorrent (BTT) token, which saw its launch on January 28, 2019 on Binance Launchpad. This was dubbed the most successful ICO in history at the time, although several coins launched since then have broken its record.
In addition,…