DEXON (DXN) – The Ideal Solution for Hosting Enterprise-Level DApps
With the business landscape becoming more competitive than ever, executives are in an arms race to take their businesses to the next level.  Often, that involves corporate leaders studying the latest and hottest technologies and applying it to their own businesses.  Right now, one of the biggest buzzwords in business is blockchain.  While blockchain has a tremendous amount of potential, it's not without fault.  DEXON (DXN) is a next-generation distributed ledger technology that attempts to solve the blockchain trilemma: decentralization, security, and scalability.
Background Information
DEXON was launched in 2018 by Popo Chen, the co-founder of 17 Media, and Wei-Ning Huang, a former Senior Engineer at Google Taiwan.  The distributed ledger technology uses cross-cutting, interdisciplinary elements from cryptography, applied mathematics, and computer science theories to improve the well-documented shortcomings of blockchain.
The testnet was released in November 2018 which has since reached 12,000 TPS with fast finality.  Previously, the fastest cryptocurrency was Ripple (XRP) at approximately 1,500 TPS.  The success was extremely impressive, and even more so, now that DEXON's mainnet launched on April 25, 2019.
DEXON Value Proposition
One of the most important aspects of evaluating new technology is to look at the value added.  Examining the key features and benefits of the technology is a must.  These are a few of the positive features of DEXON:
Reliability: High throughput, fast finality, and a high level of network partition tolerance.
Fair: Solves miner centralization issues because everyone has an equal chance to propose blocks.
Friendly: Provides the most developer-friendly programming languages, such as EVM and SQLVM.
Additionally, there are six key benefits that users should be aware of:
Decentralized: VRF-based sortition algorithm is applied to a subset of nodes as block producers.  This allows scalability to thousands of nodes without compromising performance.
Fast Finality: Consensus algorithm confirms transactions within 1 second.
High Throughput: 10,000+ transactions per second.
Low Cost: Efficient algorithm eliminates the need to deal with PoW.  Because of the energy savings, transaction fees will be negligible.
Secure: Mathematics have proven the DEXON algorithm to be ultra-secure.  The network cannot be attacked by Byzantine nodes.
Unbiased Randomness: For each block in the consensus layer, a completely random seed will be created.
Ideal Solution for Decentralized Applications
Because of DEXON's ability to improve upon blockchain's weaknesses, namely decentralization, security, and scalability, this technology serves as the ideal solution for decentralized applications, more popularly known as DApps.
When looking at DEXON's strengths, it becomes quite apparent which type of applications would benefit from integrating distributed ledger technology into their platforms.  The first that comes to mind is online gaming.  With the U.S. recently approving gambling, there is sure to be a rush of startups hitting the market.  We've already seen several Bitcoin-based offshore books, like Nitrogen Sports, flourish.  DEXON's high throughput and randomness are two of the key features that online books will be looking for.
Another application that would benefit from DEXON's technology is a digital assets exchange.  With all the hacks that have occurred at exchanges over the past few years, most recently Cryptopia, incorporating technology that is secure, fast, and low cost would seem to be the prudent strategy.  In fact, according to DEXON's roadmap, a decentralized exchange protocol is slated for release during the 3rd quarter this year.  This will allow anyone to build a decentralized exchange on DEXON.
Conclusion
There is no doubt that blockchain has taken the world by storm.  While the benefits are obvious, the technology still has a long way to go before it goes mainstream.  In the meantime, it's really encouraging to see promising technology, like DEXON, attempt to make improvements.
For the latest cryptocurrency news, join our Telegram!
Disclaimer: This article should not be taken as, and is not intended to provide, investment advice. Global Coin Report and/or its affiliates, employees, writers, and subcontractors are cryptocurrency investors and from time to time may or may not have holdings in some of the coins or tokens they cover. Please conduct your own thorough research before investing in any cryptocurrency and read our full disclaimer.
Photo by rawpixel.com from Pexels
3 Altcoins That Are Outperforming Bitcoin and Will Likely Face Consequences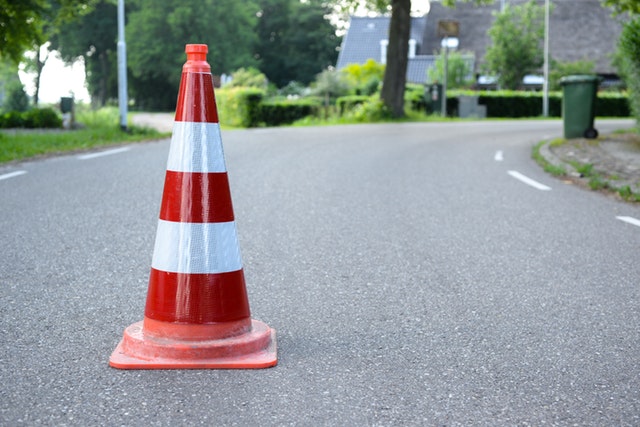 The crypto market is going through a period of massive recovery in the past few months, which has caused the investors' optimism to return. While all eyes are on Bitcoin (BTC), as usual, the largest coin seems to be struggling with a major resistance level at $8,000 at the moment. While this level was breached a few times now, every breach resulted in a correction.
At the time of writing, BTC is approaching this level yet again, with its current price being at $7,985,79, and rising further. The price managed to grow by 1.06% in the last 24 hours, and will undoubtedly hit $8,000 in a matter of hours, if not sooner.
However, while Bitcoin continues to remain volatile and struggles with waves of growth and decline, there are some altcoins that are not following its path. Of course, most of them are performing in pretty much the same manner as BTC, as they always had. But, a few coins have actually managed to outperform Bitcoin in recent months.
While optimists believe that this might lead to decoupling from Bitcoin — something that only Binance Coin (BNB) managed to pull off up to this point — it is likely that there will be consequences for these cryptos. This likely means that a price drop for these specific coins awaits somewhere in the near future, as outperforming BTC…
Why Binance May Be Crucial for Tron (Trx) to Reach $1
TRON (TRX) has been one of the most popular crypto projects in the past year. The coin has received a lot of attention from the entire crypto community, and although the impressions may differ —  the fact is that TRX is one of the most talked-about coins, even today.
However, while the project managed to achieve a lot in less than a year — launch its MainNet, start multiple massive projects, launch dozens of dApps, hundreds of smart contracts, its own DEX, new token, and more — its price remains quite low. Undoubtedly, one of the reasons for this is its massive supply. TRX circulating supply is over 66 billion coins, while the total supply is over 99 billion.
Even so, the coin is believed to be massively undervalued, with its current price sitting at $0.028129, according to TradingView. This price, together with a market cap of $1.88 billion, pushed the coin out of the list of top 10 largest cryptocurrencies, and it currently sits at 11th spot. But, many believe that this is not a permanent position for TRON. In fact, its community believes that it is only a matter of time before TRON rises through the ranks, and its price hits $1. And, the way for the coin to achieve this is believed to be through Binance.
TRON and Binance
Binance is one of the world's…
Why Tron (TRX) Price Won't Remain Low for Long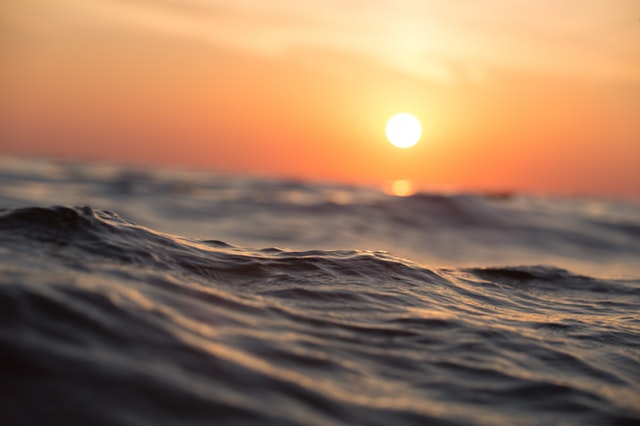 TRON (TRX) has been one of the most popular cryptocurrencies in recent years. The project has achieved a tremendous amount of success in less than a year, and while the first birthday of its MainNet is approaching, TRON certainly continues to impress to this day.
With that said, its price is still noticeably low, and many would agree that the project is heavily undervalued. The low price even allowed other projects to push it out of the top 10 list, with TRX currently being the 11th largest cryptocurrency by market cap. However, it is likely that TRON will not remain undervalued forever, and that its price might soon see a surge that its entire community has been waiting for, for a long time now.
Why TRX might see growth soon
As many undoubtedly know, TRON is a lot more than just a cryptocurrency. It has developed a massive ecosystem, which offers a development platform for coins, smart contracts, and dApps. It also acquired BitTorrent last year for its Project Atlas, which will allow torrent users to earn crypto through participation in content sharing.
For this purpose, it also launched BitTorrent (BTT) token, which saw its launch on January 28, 2019 on Binance Launchpad. This was dubbed the most successful ICO in history at the time, although several coins launched since then have broken its record.
In addition,…