FunFair (FUN): Supporting the Fun in Online Gambling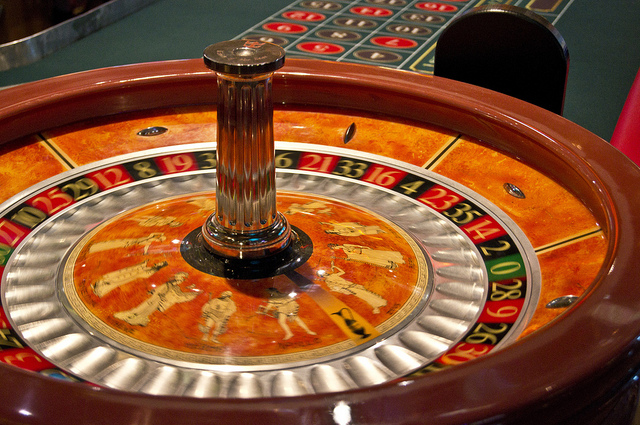 Gambling is one of the most popular branches of the entertainment industry and as such is drawing many people who are enthusiastically playing different gambling games. Gambling has been around for centuries and even in the Ancient Rome did people have gambling games, among which lottery was the most popular of them all. With the appearance of the internet and further development of the World Wide Web, gambling industry have taken roots into the global online community, transferring gambling industry to online business that is growing larger every year as general interest for gambling games and "easy cash" remains unshaken.
FunFair or else known as FUN has found a way into that industry by combining blockchain technology, decentralized ecosystem, and digital currencies, showcasing what the future of online gambling and gambling, in general, may look like.
What's Fun in FUN?
Fun is made to support the community of online gambling "located" in blockchain community that is operating under encryptions that guarantee safety and secure usage and exchange. The fun in FUN begins with the moment when you realize that thanks to the FunFair platform and its coin, FUN, anyone can organize or participate in gambling games, which means that gambling was practically never more accessible than with using FunFair. But what might be the most fun about this blockchain based community is that anyone can open up a casino! So, if you have ever wanted to see what it feels like to be a casino owner, your dreams can quickly become a reality thanks to this decentralized platform. There are more than several, going to multiple different gambling games available on the platform and complimented with maximal transparency so that all users are confident that they are safely investing their money whether they are trading or placing stakes when playing different slot and card games. All operations that include placing money are done with usage of FunFair's official token, also known as Fun, so before playing you should have a wallet to keep your FUN coins.
Wallets are usually operated as with other digital coins, as just as other cryptocurrencies, FUN is encrypted for safety and protected from thievery and hack attack, operating on blockchain based technology.
The main idea behind this coin is to make organizing gambling and making setups a lot easier and simpler while at the same time having all fees and costs reduced to the minimum of all minimums. That way FunFair is getting more interesting to gambling enthusiasts and investors willing to try their luck with FUN.
Although the primary purpose of this digital coin is to support the idea of cost-effective organizing of gambling games and easily open gambling tournaments, this currency is also tradable. So what it's worth when isolated from the platform and translated to USD value is still important, especially to investors, but also to people involved in organizing gambling, opening decentralized online casinos and people who are playing and placing stakes.
FunFair's Value and Potential
Although things were going slowly for FUN during the last year, with the new year arriving we have seen that a lot of investors have seen the opportunity in the last month of 2017 as well as in the first couple of days in 2018. Over the course of only a single month, this digital coin has experienced a spectacular increase of 395.44%, which is without any debate a fantastic success when it comes to increasing value. While having 215% of growth when broken down in weekly changes – in case you are bad at math, 215% increase in only seven days is more than doing fine.
But maybe the most significant success in the lifetime of this cryptocurrency is the one it acquired in 2018 when the value of this digital currency grew for 85.40% in only 24 hours. The final price of FUN per one unit is 0.18$ which is still a low price per one coin, so that means that FUN makes a perfectly fun and cost-effective investment for all of those who are looking for potentially valuable coins to invest in. The current market cap is 780.2 million dollars with over 4.2 billion coins in circulation at the moment. If it is to rely on the fact that gambling is as old as human civilization and still popular, having the biggest expansion with the arrival of the internet, making a decentralized community with blockchain powered slot games might just be the introduction to the next big expansion of gambling industry.
Predictions for 2018
With massive increases in value for over 100 different digital coins over the course of December of 2017, investors and financial analysts predicted that although digital currency market is considered to be shaky and unpredictable, 2018 would be a great year for multiple different cryptocurrencies.
While still a long way to reaching a price of 1$ per one coin, FUN is showing a high potential for achieving this price and promising to go beyond it. If you believe that this could quickly happen based on the current market analyses, the best time for investing is probably now while the price is still low and extremely affordable.
We will be updating our subscribers as soon as we know more. For the latest on FUN, sign up below!
Disclaimer: This article should not be taken as, and is not intended to provide, investment advice. Please conduct your own thorough research before investing in any cryptocurrency.
Image courtesy of Matthew Powell via Flickr
The rise of the crypto casinos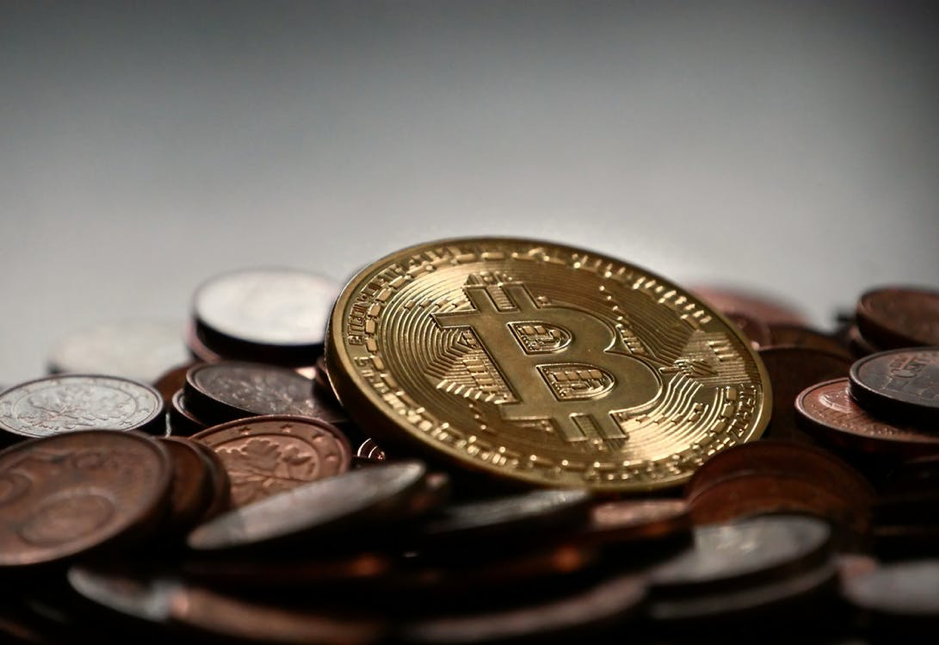 In the hyper-competitive world of online casinos, operators are always looking for ways to stand out from the crowd. The most usual methods include using distinctive branding, offering generous bonuses and making sure that they are on all of the major so-called affiliate sites where players can compare and contrast casinos' different offerings.
But now a whole new generation of casinos are starting to emerge – ones whose key difference isn't what and how you play, but more in how you pay.
The rise and rise of the cryptocurrency casino is seen by many as the next logical step in a world that is slowly but surely starting to accept that Bitcoin, Ethereum, Ripple, et al. are certainly here to stay.
Of course, it's the first of these cryptocurrencies that has really grabbed the headlines and led the way with its meteoric performance in 2017 when it seemed like its $20,000 value was just the start of the story. Admittedly, this was short-lived and the value quickly fell back to a more sustainable level but, if it achieved one thing, it was to cement this exciting new kind of currency in the consciousness of the general public.
Why Bitcoin and online casinos are the perfect partners
In many ways, it's the perfect partnership between Bitcoin and online casinos with multiple benefits for both.
The first of…
Investors Beware: Another Large Bitcoin Crash Might Be Coming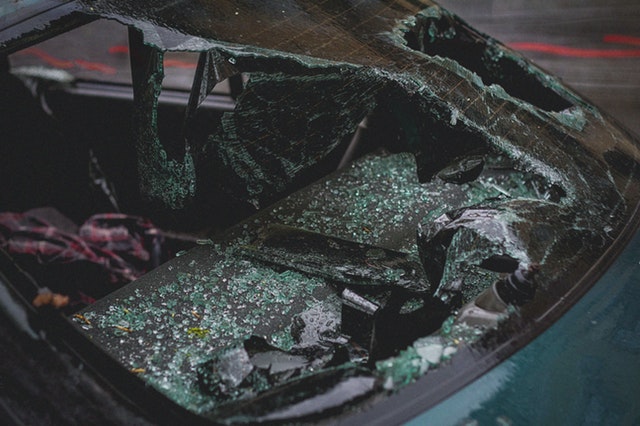 The crypto prices have surged quite high in the last few months. Of course, their progress is nowhere near the one seen in 2017, but they appear to be getting there, one day at the time. However, things might not be as simple as that, and according to recent performance — it is more than possible that a major Bitcoin crash is incoming.
The fact is that cryptos saw a massive amount of growth in a very short period. Bitcoin itself more than doubled its price in only two months. Now, the rally is starting to crash in on itself, and the coin is already about $1,000 lower than last week. If such development does come to pass, a lot of people will experience quite large losses, although experienced investors might find some opportunities, and leverage in order to enhance their holdings' long-term value.
For example, Bitcoin dominance is expected to crash very quickly, which will work in favor of quite a lot of altcoins. While this does not seem to be the best time to invest in BTC, altcoins are another story, and diversifying a portfolio now might end up being very profitable in days to come.
Bitcoin behavior mirrors the pre-bear market situation
The crash that analysts are predicting right now comes as a direct consequence of all the hype that has been building up in…
The Bitcoin Revolution: Everything You Need To Know To Take Profits

Bitcoin is soaring high in the cryptomarket once again, and experts are expecting a return of the bullish trend of 2017. The current Bitcoin price is $7,615 as of 23 May 6:56 AM UTC. This significant jump comes just six months after the Bitcoin price plummeted to a low of $3150 in December 2018. Since then, Bitcoin has experienced steady growth and gain in the market. However, in the last 30 days, the Bitcoin price peaked to $8,320.82, its highest price ever. This phenomenal jump occurred in a span of only 10 days breaking the Bitcoin record so far of significant gains made in short time frames. This positive growth has led to experts forecasting the Bitcoin price to hit the $20,000 mark by the end of this year.
Since entering the market almost 11 years ago, Bitcoin is still at the top of the global cryptocurrencies list. The current circulating supply of Bitcoin is at unbelievable 17,708,875 BTC. The market trend of the Bitcoin price has remained positive even when the currency did not maintain an uptrend. Cryptocurrency researchers believe that Bitcoin has the potential to grow up to a high of USD 50,000 within the next two years.

How to Profit from Bitcoin…