Here's Why Ardor (ARDR) Is Gaining So Much Strength Right Now
Back at the start of November, Ardor (ARDR) was trading for a less than $0.20 a piece. This week, the coin is riding high at $1.70 and looks set to run further into the end of the year. Exactly how far the current run can take it remains to be seen but – if we look at the more traditional metrics – it could be substantially so. Volume over the last twenty-four hours came in at more than $33 million ARDR changing hands, against a market cap of $1.6 billion. This is more than 25 times the average daily volume seen throughout September and November this year.
We think this influx of interest is a sign of strength and one that justifies a trader or investor keeping an eye for any short-term corrections and – in turn – jumping on said corrections as a potential entry opportunity in advance of a long-term return to the overarching upside momentum.
What have we got to support this statement?
Well, for anyone new to this one, Ardor is a blockchain-as-a-service platform that will allow people to utilize the blockchain technology of another cryptocurrency, NXT, through the use of child chains. This seems a bit jargony right off the bat but it's actually pretty simple. NXT was initially billed as the next big thing and the technology that underpins it (i.e. its blockchain and the protocol built into said chain) is incredibly smart and smooth running. Only a handful of heavy-hitting holders took part in the ICO, however, and this led to some criticism around security issues for anyone that wanted to take advantage of NXT.
When these concerns arose, NEM was born out of the same chain, and has since become incredibly successful. It's basically the same but with a more even distribution of tokens.
What does this have to do with Ardor?
Ardor is basically NXT 2.0. It's based on NXT but it leverages child chain technology, meaning users can take advantage of the technology that underpins NXT but they don't have to expose themselves to the centralized holding nature of the blockchain to which they are linking via side chains.
What all this means, then, is that blockchain as a service (i.e. the concept that NXT was originally set up to spearhead) is a real possibility through Ardor.
The reason that this one is gaining so much attention right now is that there was just a successful hard fork of the NXT chain and, alongside this fork, an airdrop of what's called IGNIS to holders.
Based on this fork and airdrop, buyers are rushing in to pick up an exposure to the fork and that's what's pushing up the price of ARDR at the moment.
So where do things go from here?
The thing to recognize here is that this is just the beginning of what could be an incredible rush of adoption for the technology that underpins Ardor. NXT is brilliant but the original structure (i.e. the concentrated holdings) turned potential developers off to the platform. The ability to harness the power of NXT, however, through the Ardor side chains, means that NXT (and in turn ARDR) is free to grow unrestrained by market concerns surrounding concentration.
And as the platform grows in popularity, so will the value of the coins that underpin it.
Keep in mind that there's a near-term correction risk, as outlined in the introduction to this piece. There's likely a bunch of shorter-term operators in the markets right now that are poised to take profits on the run that's come over the last few days and weeks and – when they sell out – price will likely take a hit.
This dip, however, could be a great opportunity to pick up some cheap coins.
We will be updating our subscribers as soon as we know more. For the latest on ARDR, sign up below!
Disclaimer: This article should not be taken as, and is not intended to provide, investment advice. Please conduct your own thorough research before investing in any cryptocurrency.

---
Image courtesy of Ardor.
Basic Guide on How to Spend Bitcoin and Other Cryptocurrencies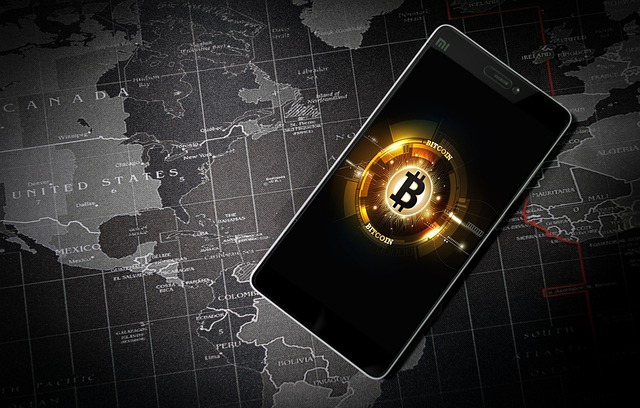 In recent years, Bitcoin and other cryptocurrencies have entered more into the mainstream. Most people walking down the street have at least heard of Bitcoin. While a lot of people got involved in the buying and selling of cryptocurrencies to try and make a quick buck, most people who are enthusiastic about the world of blockchain are in it for the long haul. 
These are usually the people who are going to be more likely to actually use their Bitcoin and other cryptocurrencies as a payment tool and not just as a storage of wealth or a trading tool. This guide looks at a few different ways in which you can use your Bitcoin in spending capacity. 
Crypto Debit Cards
Perhaps the easiest way for you to spend your cryptocurrency is by linking up your holdings to a debit card. 
These days, many of the leading card providers such as MasterCard and Visa have these types of crypto-linking debit cards. These cards can be used just like you would a normal debit card that is linked to your fiat currency bank account. 
Naturally, the most popular type of crypto debit card is going to be for Bitcoin, but there are other cryptocurrencies catered for also. 
Prepaid Cards
There…
Hybrid Bitcoin Casinos or Bitcoin-Only Casinos – Which Are Better?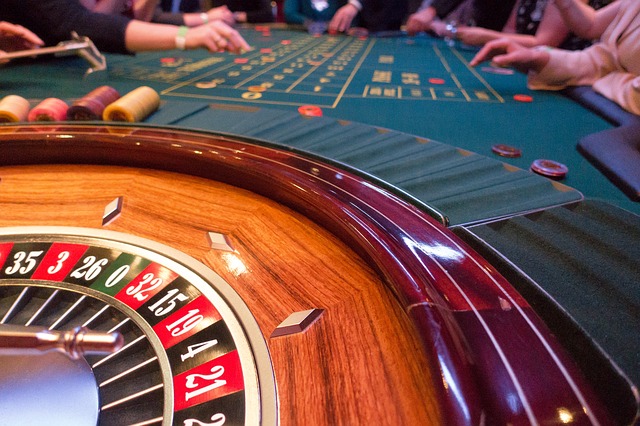 The rise of cryptocurrencies over recent years has had an impact on several industries. Gambling is one such industry, and many of the best online casinos offer Bitcoin as a payment method. 
Some of these casinos work exclusively with cryptocurrencies, while some are more traditional gambling sites that simply have integrated crypto on top of their fiat options.
This post will take a look at the advantages of joining a Bitcoin-exclusive casino on the web versus picking a hybrid one.
Advantages of Hybrid Bitcoin Casinos
Let's start with the hybrid Bitcoin casinos. Usually, those are traditional gambling platforms that have been around for a long period of time. 
They offer classic payment methods such as Visa, PayPal, Skrill, and similar. At some point, they decided to add Bitcoin and potentially other cryptocurrencies to their portfolio. 
If you decide to join an online casino of this type, you will be able to enjoy the following benefits.
Lower Risks
Such online casinos often have a strong reputation and are licensed by respected gambling commissions such as the UK Gambling Commission, the Malta Gaming Authority, and similar regulators.
They are known for protecting the customers and monitoring all actions…
Is Bex500 an alternative to BitMEX?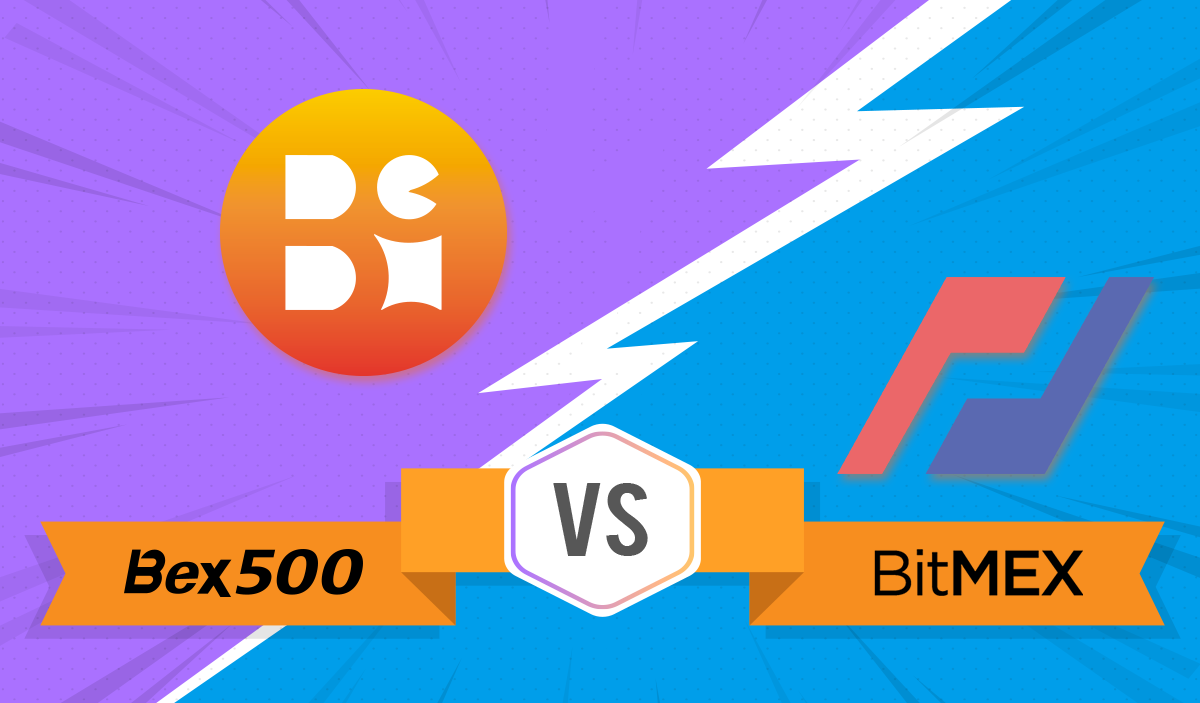 An all around review of Bex500
Bex500 is a young but rapid-growing exchange, less adversarial than BitMEX, but with higher leverage than Binance, Bex500 has enough strings to attract many crypto traders. 
Those dissatisfied with the old exchange, may find Bex500 exchange with a stable system with no manipulation or "overload", pleasant UX, user-friendly tool kits, and around-clock customer service.
Bex500 says they are making crypto margin trading "easier" and giving you a better return. 
Can they really achieve that? We conduct a comprehensive review as below to see if it is a trustworthy exchange
Question 1. What features does Bex500 have?
Bex500 offers perpetual BTC futures as well as three other cryptos including ETH, XRP and LTC, all paired against USDT. You may find Bex500 doing a good job aggregating most important features traders need for a robust trading experience with better return.
-A fair trade with no overload
Many traders are familiar with "overload" problem, which disables placing orders in peak trading times. It is suspected to be insider manipulations by exchanges which can cost users entire portfolios.
Bex500, with its unmatched TPS (claimed to be over 10,000 orders per second), ensures that the trading…