How Casinos Are Embracing Cryptocurrency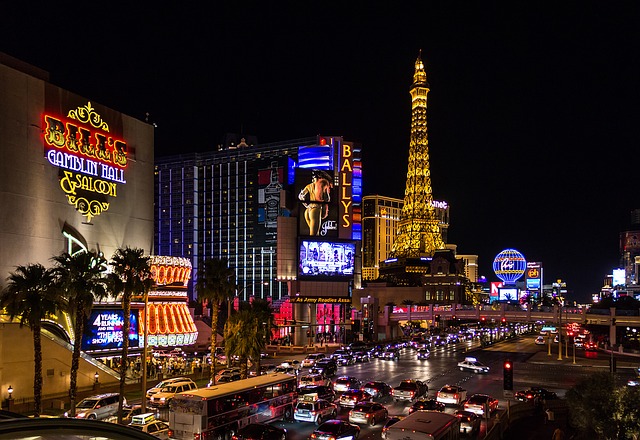 Digital currencies and blockchain technology have had an immense impact on kasinot across the globe. One of the areas where this impact has been very profound is in the gambling sector – which has also been known for embracing the latest technologies. Gaming operators have always been at the frontlines when it comes to trying out new and innovative technologies all in a bid to keep their customers happy and interested.
That said, it was only a matter of time before cryptocurrencies such as Bitcoin, Bitcoin Cash, Ethereum, Ripple, and Litecoin among many others made their mark in the gambling industry. All of the features that these digital currencies promise are, without a doubt, very desirable features for gamblers across the world.
The result is a mutually beneficial arrangement where digital currencies get the necessary boost to go mainstream while the gaming operators get a front-row seat as the world ushers in the new age of next-generation digital payments. Naturally, there has to be a framework for this and thankfully its already being implemented in both land-based casinos and in online gambling platforms. 
Crypto in Land-Based Casinos
Cryptocurrencies, since their conception, have always been digitized forms of payment. However, nearly everything is digitized nowadays. Still, brick-and-mortar casinos rely greatly on existing systems all of which are based on traditional payment options and fiat currency. Thankfully, there is a solution to this.
Lots of land-based casinos have embraced digital currencies. It is quite common to be able to pay with Bitcoin, Bitcoin Cash, Ethereum or any other digital currency at several dozen land-based gaming facilities. However, this does not mean that these casinos shove them down people's throats.
Instead, the cryptocurrencies are used alongside other traditional forms of payments. As such, in most of these casinos, your digital currency will be converted to fiat currency which you will then use to play your favorite casino games. It is that easy!
Now, this might not necessarily be the future that most die-hard digital currency enthusiasts envisioned. However, the integration will certainly be a great way for the industry to market itself. Eventually, we might finally get to see mainstream crypto-online retail gambling space being made available but the existing solution is certainly acceptable. The wait might be rather long but thankfully the gears are already in motion which means that we certainly need to get ready for that future.
Crypto in Online Casinos
Online casinos are among the biggest beneficiaries of the digital currency revolution that is currently underway. In fact, it extends beyond just the digital currencies themselves to several other aspects including blockchain applications like smart contracts. The potential of these technologies can be said to be exponential especially because new use cases come up very often.
Initially, online casino sites that accepted digital currencies were considered to be underground gambling sites. This is true to some extent. However, things have since changed and legitimate Bitcoin casinos in the USA especially, have grasped all of the benefits that cryptocurrencies come with. 
Today, there are tons of crypto-only casinos that give players a whole new online gambling experience. On the same note, online gaming destinations that existed long before crypto took off have also joined the bandwagon. These ones allow you to convert your cryptocurrencies into fiat which you can then use to bet on the platforms. Just like in the case of most land-based casinos, while there is indeed a growing number of digital currency users, the number of people who still use good old fiat is still pretty hard to downplay.
What the Future Holds
One thing is for sure – the future looks very bright for the world of crypto and payments as a whole. A good number of people and businesses including casinos are quite happy with waiting. Still, it is very impressive that we have gotten to a point where you can participate in this development. Now, if you have any type of digital currency you are assured of finding a gambling facility or platform that will allow you to use it.
There are a few things that, of course, need to be ironed out along the way which is expected of any nascent technology. Its rapid growth should, however, make up for this.
AAX Crypto Exchange Announces Massive Growth Numbers in August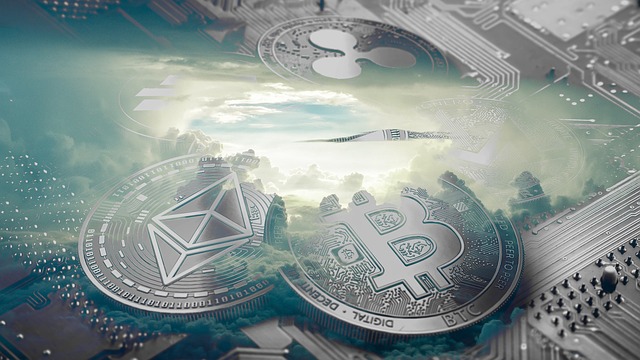 As the crypto market continues to surge, new traders continue to enter the market on a daily basis.  One of the first questions that new traders have is where should they trade crypto.  While there are countless options for buying and selling digital assets, traders need to exercise extreme caution and perform due diligence to avoid scam exchanges as well as places that have limited or no volume.  While the main platforms such as Coinbase, Binance, and Bittrex will always have significant volume, their fees are known to be on the expensive side.  AAX, a next-generation cryptocurrency exchange with the lowest futures fees in the world, represents a compelling alternative that traders should consider.
Growth Announcement
A few of the most important issues to consider when deciding whether to use an exchange are the number of users and the volume.  On August 7, AAX announced that in a little over two weeks, the exchange doubled its user base bringing the grand total of registered users to over 200,000.  At this rate, AAX may surpass the million mark later this year which would be an incredible achievement and is most certainly due to a variety of factors including extremely low fees and revolutionary technology.
Institutional-Grade Exchange
When AAX decided to build its platform, it set out to meet the demands of both institutional and retail investors.  In order to achieve that goal, the exchange operates at the highest possible…
3 Reasons Why WISE Token Could Be a Massive Winner in 2021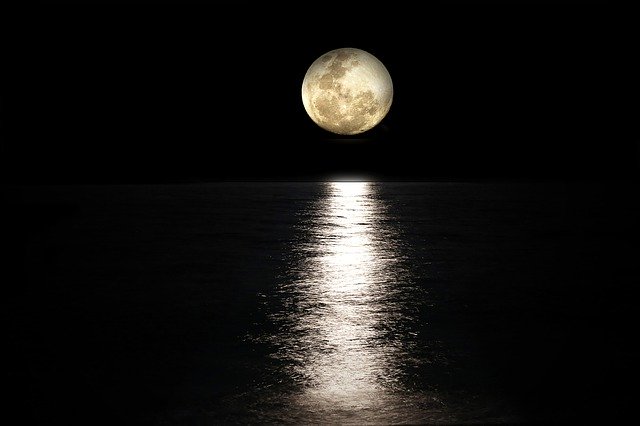 After working in proprietary trading for over a decade, I decided to transition to crypto in early 2017.  Although crypto is significantly different from traditional capital markets, I managed to successfully find a niche for successful and opportunistic trading.  While 2017 was the perfect time to get involved, the past few years have proven to be a bit more challenging as far as generating ROI.
Cryptocurrency traders have spent the past several years searching far and wide for the next big winner.  While the market as a whole hasn't been very bull friendly, one specific area that appears to be gaining traction is decentralized finance, more commonly known as DeFi.  This area generally refers to the digital assets and financial smart contracts, protocols, and decentralized applications (DApps) built on Ethereum.  The reason why so many crypto entrepreneurs are flocking to this space is that it allows them to create traditional financial vehicles in a decentralized network, outside the meddlesome control of foreign governments.
One extremely popular DeFi project is Chainlink (LINK) which is a decentralized oracle network that provides real-world data to smart contracts on the blockchain.  Chainlink has seen its token price increase by more than 300% year-to-date.    Another impressive project in the space is Kyber Network (KNC) which has seen its token soar from $0.20 at the start of the year to more than $1.60 at present.  Kyber Network's on-chain liquidity protocol allows decentralized tokens swaps to be…
The Pros And Cons Of Cryptocurrency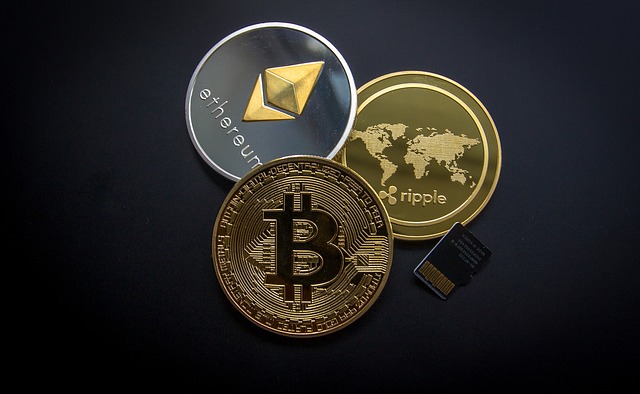 Many facets of our lives are now digitized––money is no exception. 
Have you noticed that paper money is on its way to being obsolete because so many people receive direct deposit and love the simplicity of their debit card? 
Not to mention, cash carries germs, as we've heard lots about during the pandemic. Many businesses have turned to card only options in light of this. 
But what about cryptocurrency?
You probably heard everyone raving about it a few years ago, but the excitement's calmed down quite a bit. That doesn't mean that it's not a viable option you should keep in mind. 
What's Cryptocurrency? 
Let's start with the basic definition of cryptocurrency so we're all on the same page. Cryptocurrency utilizes cryptographic methods and complex coding systems to encrypt sensitive information during data transfers. This protects your funds and personal information on a whole different level. 
These transactions are virtually impenetrable due to the combination of mathematical and technological protocols created and put in place. This aspect of cryptocurrency is what makes it safer. Also, the details of transactions are kept private. No one can see who sent what, etc., because those rigorous mathematical and technological protocols protect it.
The Pros: 
Different From Traditional Banking Transactions
One thing people hate about traditional banks is the fact that they can…