Bityard Has Now Officially Launched! Register now and earn 258 USDT for Free!

You've heard it first here, Bityard, the world's leading digital contract trading platform, has officially launched. According to industry authoritative sources, Bityard has received a strategic investment from a US hedge fund worth 10 million dollars, creating a precedent in the industry for complex contracts and simple transactions. At Bityard, our ambition is to foster research and development of relevant forward-looking technology, overseas market expansion, and ecological construction of our brand name.
Bityard was founded in November 2019 and is headquartered in Singapore. It is the world's leading digital currency contract trading platform, regulated by the American Money Services Businesses, Singaporean Accounting and Corporate Regulatory Authority (ACRA), and the MTR of Estonia for the European Union. In Southeast Asia, Bityard will strive to keep up with local digital asset market demand, especially with regards to government-driven blockchain trends. Not only has Bityard attracted attention with secure, simple, and fast digital contract transaction services, but we have also acquired a Thai boxing champion as a brand ambassador of Bityard. He will continue to set off waves of attention in his home country and beyond.
The more turbulent the years, the more volatile the cryptocurrency market. While everyone was still discussing the third halving of the market, the "black swan" event, coughed forth by the fears of the Coronavirus, ruthlessly cut the price of all cryptocurrencies in half, followed by a quick rebound from the lowest point by more than 60%. Contract purchases inevitably will become this year's most competitive main battlefield on exchanges. As a new entrant, the founder of Bityard knows clearly that in order to gain a solid placement in the highly competitive contract market, innovation must be achieved.
Community of Hidden Potential: Those Who are Eager For "Simplified Transactions"
After much research, it has been found that in the increasingly mature digital currency market, a consumer group with high potential has solidified. They all agree on the concept of contract trading and expect to use leverage to magnify the benefits, but for this group of consumers, contract transactions are complicated. To avoid liquidation, they hesitate to participate in any such transactions. In view of the large number of potential users in the cryptocurrency community craving simple contract transactions and other derivatives, Bityard came in to existence.
Product Concept: Complex Contracts Simple Transactions
Bityard always adheres to the product concept of "complex contracts, simple transactions", and aims to bring customers the ultimate simple operation experience. Reporters have learned through interviews with product management that the team has done a lot of work to get users up and running quickly.
Opening an account is simple: you only need to register with an email or mobile phone number, and you can become a Bityard user within 30 seconds.
Simplified topping-up: currently bityard supports the use of 6 mainstream digital currencies as a method of refilling a user's account. Additionally, the Renminbi as well as the Vietnamese Dong are both supported, and there are plans to add more FIAT on-ramps in the future. There is also a system in place to allow transferring of funds between superiors and subordinates which is facilitated by agents.
Simple Trading: simplify the complex trading interface functions. Users can trade from as little as 5 USDT.
In order to provide a fulfilling customer experience, Bityard's co-branded ambassador announced a fruitful launch of "daily mining" activities. Starting from today, after each user registration, you can get free Bitcoin, Ethereum, EOS, Tron, and more mainstream digital currencies for a value of up to 258 USDT. In addition, you can also get Bityard's first platform currency BYD. After it has been listed its strengths will be well-established!
For more information consider registering an account at bityard today! Check out www.bityard.com and register an account for your experience and benefit!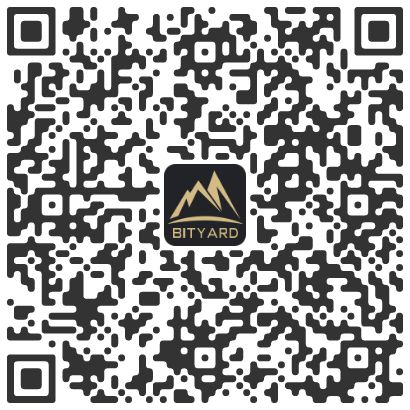 Elon Musk Advises Crypto Users To Secure Their Crypto Keys Properly
The crypto community has not gotten over the fact that the world's richest man has now invested in Bitcoin and has been pretty active in the industry.
However, the community is now receiving security tips for storing cryptocurrencies from Tesla's chief executive officer. While pointing the security of cryptocurrencies, Tesla also criticized Freewallet app, a crypto wallet for its slack in security.
He also added that crypto investors should not bother doing business with wallets that don't provide them with private keys.
Users should store their private keys
The unique way cryptocurrencies are stored makes them not redeemable when the keys are lost. Whether the holder stores them with third-party custodians or exchanges, the owner can only claim them when they provide keys to the crypto funds.
That makes securing the keys the most important thing when dealing with cryptocurrencies. As a result, selecting the safest hot or cold wallet is a priority if users want to keep their crypto investments safe.
Elon Musk has come out to advise investors to always store their private keys personally. For a company to receive the attention of the world's richest man is something to take advantage of to grow. However, FreewalletApp's short conversation with Musk is a sort of negative publicity to them.
After the company engaged with Musk about a Dogecoin-related post, the Tesla founder pointed out faults with the firm.
He advised digital asset investors to stay…
Bitcoin Surges After Tesla Bought $1.5 Billion Worth of BTC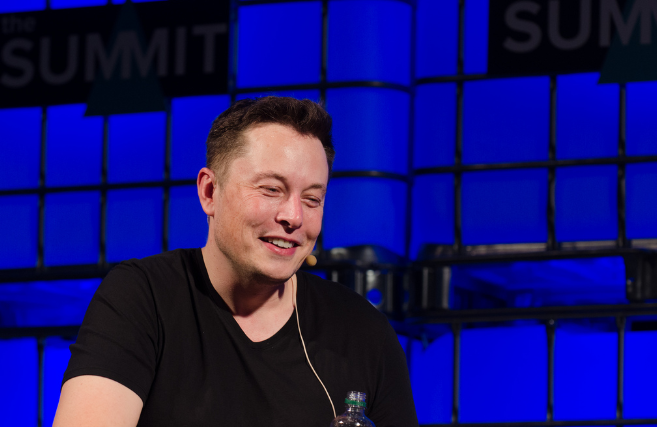 The sudden rise of Bitcoin has been connected to the decision taken by the Tesla electric car company to buy $1.5 billion worth of Bitcoin.
The company explained in a filing with the Securities and Exchange Commission (SEC) that it bought Bitcoin to diversify its cash returns and more flexibility.
Musk's Tweets also impacted Dogecoin's price
Tesla also added that it will start accepting Bitcoin payments for all its products, although this will be based on a limited basis and applicable laws. If the company concludes and starts accepting cryptocurrency, it will make it the first major car manufacturer to accept Bitcoin payments. The company's founder and Chief Executive Officer Elon Musk has developed an interest in Bitcoin and cryptocurrencies.
He has been tweeting severally about the viability of the Dogecoin (DOGE), which doesn't have an important market value attached to it.
ur welcome pic.twitter.com/e2KF57KLxb

— Elon Musk (@elonmusk) February 4, 2021
Few hours after endorsing Dogecoin, the cryptocurrency rose by an impressive 50%. But regulatory authorities are still concerned about the risks in cryptocurrency investments, with several regulatory bodies warning traders and investors they could lose all their money from crypto investments.
But for Tesla, the company decides to diversify its funds and increased its cash returns. However, Tesla also warned investors about the volatility of Bitcoin's price in its SEC filing. According to the SEC…
Partnership Between Bridge Mutual & AllianceBlock Announced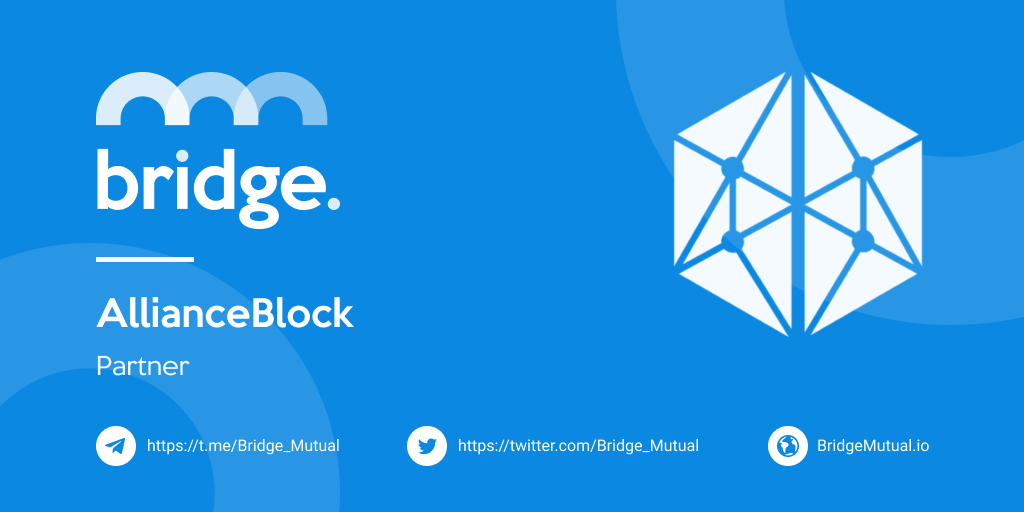 Decentralized peer-to-peer discretionary digital asset coverage platform Bridge Mutual has announced a partnership with AllianceBlock. AllianceBlock is a decentralized, blockchain-agnostic layer 2 protocol bridging decentralized finance with traditional finance. The partnership will allow AllianceBlock and Bridge Mutual to provide traditional investors with a protected bridge to DeFi through decentralized coverage. 
"Discretionary coverage is a very important part of our ecosystem, so we are excited to partner with Bridge Mutual and leverage each other's technologies," says Rachid Ajaja, CEO of AllianceBlock. "We look forward to building an ecosystem where all participants have access to the best products while mitigating the ever-present risk of smart contract failure, hacks, and the resultant loss of collateral value."
In 2020, as much as $200 million worth of digital assets was lost in attacks on major digital asset services. Bridge Mutual's platform gives users the option to purchase and provide discretionary coverage, reducing investors' risk of losing funds because of theft, exchange hacks, stablecoin price crashes, exploited contracts, and other vulnerabilities in digital assets. 
By using Alliance Block's multi-pair liquidity mining platform, Bridge Mutual will be able to offer BMI token holders instant liquidity through staking and high APY rewards for a variety of pairs. Once integrated into AllianceBlock's P2P lending platform, Bridge mutual will be able to provide coverage to investors. Additionally, Bridge Mutual is working towards…