DigitalBits Launch Opens New Avenues for Stablecoins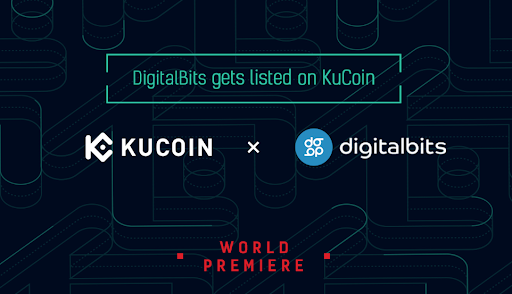 XDB is one of the Biggest Gainers on CoinMarketCap, despite current market conditions. On April 1, 2020 XDB jumped more than 43% and was ranked 6th among the day's best performers. The token's odd-beating performance could be a result of its official launch on KuCoin, one of the most popular cryptocurrency exchanges. It could also be the result of the appealing value proposition made by its issuer, DigitalBits.

Source: Coinmarketcap, April 1 2020
In the span of three years since Tether's legitimacy came into question, a wide array of alternative stablecoins have flooded crypto markets. These solutions implement everything from seigniorage algorithms to fractional reserves, all looking to solve the space's volatility problem. DigitalBits brings something new, and perhaps more practical, to the table: branded stablecoins.
The company defines these as a second generation of stablecoins that "move past simply combining stability with blockchain technology, to enhancing the relationship that exists between consumers and brands." A solution that may be a boon to countless brands that resort to point systems to develop relationships with consumers. On the DigitalBits protocol, they can deploy their own branded stablecoins and other tokenized assets that represent real world value. These can be denominated in US dollars as well as other assets, making them more understandable to consumers than the complicated reward systems that are currently the norm.
Brands that choose to develop their own stablecoin on the protocol would benefit from features such as better insights into consumer behavior and easy interoperability with other participants in the network. These new assets would integrate seamlessly into their existing applications and would not interfere with their consumer's spending habits. 
This is a market niche that has been all but ignored by the cryptocurrency industry due to its focus on Decentralized Finance as of late. As XDB continues its growth among cryptocurrency investors, its next steps might include users that are unfamiliar with the industry altogether. Everyday consumers could soon be exposed to cryptocurrencies, in the form of branded stablecoins, just by buying their favorite products.
Project Summary:
DigitalBits is a protocol layer blockchain built to support consumer digital assets, specifically branded currencies. With a focus on mainstream crypto adoption, DigitalBits aims to solve a real-world problem by integrating with consumer brands.
Official Website: https://www.digitalbits.io
Overview: Click to view
Risk Warning: Investing in cryptocurrency is akin to being a venture capital investor. The cryptocurrency market is available worldwide 24×7 for trading with no market close or open times. Please do your own risk assessment when deciding how to invest in cryptocurrency and blockchain technology. KuCoin attempts to screen all tokens before they come to market, however, even with the best due diligence, there are still risks when investing. KuCoin is not liable for investment gains or losses.
Elon Musk Advises Crypto Users To Secure Their Crypto Keys Properly
The crypto community has not gotten over the fact that the world's richest man has now invested in Bitcoin and has been pretty active in the industry.
However, the community is now receiving security tips for storing cryptocurrencies from Tesla's chief executive officer. While pointing the security of cryptocurrencies, Tesla also criticized Freewallet app, a crypto wallet for its slack in security.
He also added that crypto investors should not bother doing business with wallets that don't provide them with private keys.
Users should store their private keys
The unique way cryptocurrencies are stored makes them not redeemable when the keys are lost. Whether the holder stores them with third-party custodians or exchanges, the owner can only claim them when they provide keys to the crypto funds.
That makes securing the keys the most important thing when dealing with cryptocurrencies. As a result, selecting the safest hot or cold wallet is a priority if users want to keep their crypto investments safe.
Elon Musk has come out to advise investors to always store their private keys personally. For a company to receive the attention of the world's richest man is something to take advantage of to grow. However, FreewalletApp's short conversation with Musk is a sort of negative publicity to them.
After the company engaged with Musk about a Dogecoin-related post, the Tesla founder pointed out faults with the firm.
He advised digital asset investors to stay…
Bitcoin Surges After Tesla Bought $1.5 Billion Worth of BTC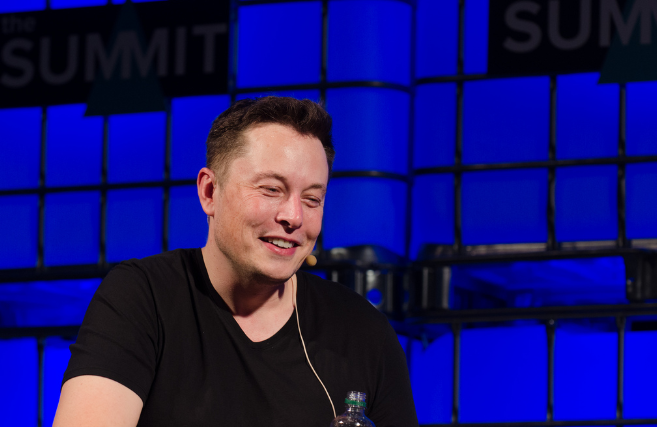 The sudden rise of Bitcoin has been connected to the decision taken by the Tesla electric car company to buy $1.5 billion worth of Bitcoin.
The company explained in a filing with the Securities and Exchange Commission (SEC) that it bought Bitcoin to diversify its cash returns and more flexibility.
Musk's Tweets also impacted Dogecoin's price
Tesla also added that it will start accepting Bitcoin payments for all its products, although this will be based on a limited basis and applicable laws. If the company concludes and starts accepting cryptocurrency, it will make it the first major car manufacturer to accept Bitcoin payments. The company's founder and Chief Executive Officer Elon Musk has developed an interest in Bitcoin and cryptocurrencies.
He has been tweeting severally about the viability of the Dogecoin (DOGE), which doesn't have an important market value attached to it.
ur welcome pic.twitter.com/e2KF57KLxb

— Elon Musk (@elonmusk) February 4, 2021
Few hours after endorsing Dogecoin, the cryptocurrency rose by an impressive 50%. But regulatory authorities are still concerned about the risks in cryptocurrency investments, with several regulatory bodies warning traders and investors they could lose all their money from crypto investments.
But for Tesla, the company decides to diversify its funds and increased its cash returns. However, Tesla also warned investors about the volatility of Bitcoin's price in its SEC filing. According to the SEC…
Partnership Between Bridge Mutual & AllianceBlock Announced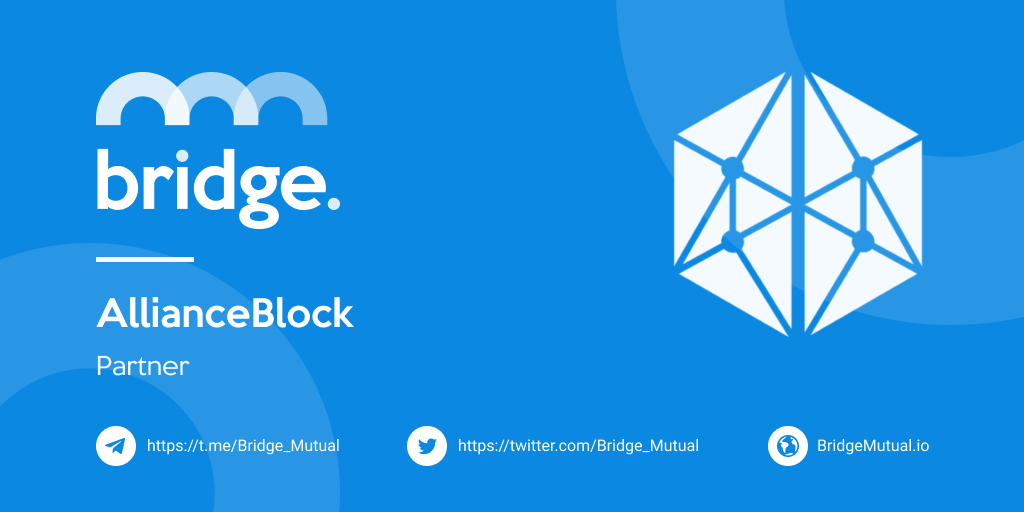 Decentralized peer-to-peer discretionary digital asset coverage platform Bridge Mutual has announced a partnership with AllianceBlock. AllianceBlock is a decentralized, blockchain-agnostic layer 2 protocol bridging decentralized finance with traditional finance. The partnership will allow AllianceBlock and Bridge Mutual to provide traditional investors with a protected bridge to DeFi through decentralized coverage. 
"Discretionary coverage is a very important part of our ecosystem, so we are excited to partner with Bridge Mutual and leverage each other's technologies," says Rachid Ajaja, CEO of AllianceBlock. "We look forward to building an ecosystem where all participants have access to the best products while mitigating the ever-present risk of smart contract failure, hacks, and the resultant loss of collateral value."
In 2020, as much as $200 million worth of digital assets was lost in attacks on major digital asset services. Bridge Mutual's platform gives users the option to purchase and provide discretionary coverage, reducing investors' risk of losing funds because of theft, exchange hacks, stablecoin price crashes, exploited contracts, and other vulnerabilities in digital assets. 
By using Alliance Block's multi-pair liquidity mining platform, Bridge Mutual will be able to offer BMI token holders instant liquidity through staking and high APY rewards for a variety of pairs. Once integrated into AllianceBlock's P2P lending platform, Bridge mutual will be able to provide coverage to investors. Additionally, Bridge Mutual is working towards…