Global Digital Assets (GDA) partners with DigitalBits Ecosystem for Branded Cryptocurrency adoption

Merchant Bank Global Digital Assets (GDA) is joining the DigitalBits ecosystem, the company announced today. The goal of the partnership is to further enterprise adoption for branded cryptocurrencies. GDA is the first North American merchant bank to focus on blockchain and digital assets.  It will provide the infrastructure for consumers, merchants, brands and payment providers to benefit from branded cryptocurrencies, including branded stablecoins.  
GDA and its subsidiaries have worked with fortune 500 companies, such as Toronto Dominion Bank, governments in North America, the Caribbean, Africa and Asia, as well as some of the world's largest digital ecosystems, such as TRX and the ONT networks.  Founded through the combination of MLG Blockchain and Secure Digital Markets, GDA bridges enterprise solutions with digital markets to accelerate the adoption of blockchain technology within mainstream society.  GDA will facilitate and support select enterprises focused on the generation and deployment of branded cryptocurrency solutions, inclusive of capital for the procurement of DigitalBits' XDB tokens.    
Both companies want to help bring blockchain to the average user. GDA will focus on introducing branded cryptocurrencies to existing clients and enterprises alike, generating further support for the emerging asset category of branded stablecoins.      
"Brands and corporations may spur the next wave for banking the unbanked, and we believe that branded currencies may be the first glimpse of achieving this. With DigitalBits, we intend to bring this emerging asset category together with today's digital banking solutions," said GDA CEO Michael Gord.
Global Digital Assets is based in Toronto & New York City. It was founded during the combination of MLG Blockchain and Secure Digital Markets. The merchant bank offers a full-suite of services spanning from ventures and capital to markets and liquidity to provide end-to-end solutions to disruptive blockchain projects. Global Digital Assets' management team has completed over three billion dollars of private placement or OTC transactions and has worked with a variety of firms ranging from family offices and HNWI, Fortune 100 enterprises, startups and global governments looking to accelerate their countries' adoption of the blockchain.
DigitalBits is a blockchain protocol and network layer designed for consumer digital assets, specifically branded currencies. DigitalBits is focused on supporting innovators with driving enterprise adoption of cryptocurrency and its use in enhancing the consumer experience and corporate social responsibility initiatives. 
Ethereum Price Outlook as the DXY Index Crash Continues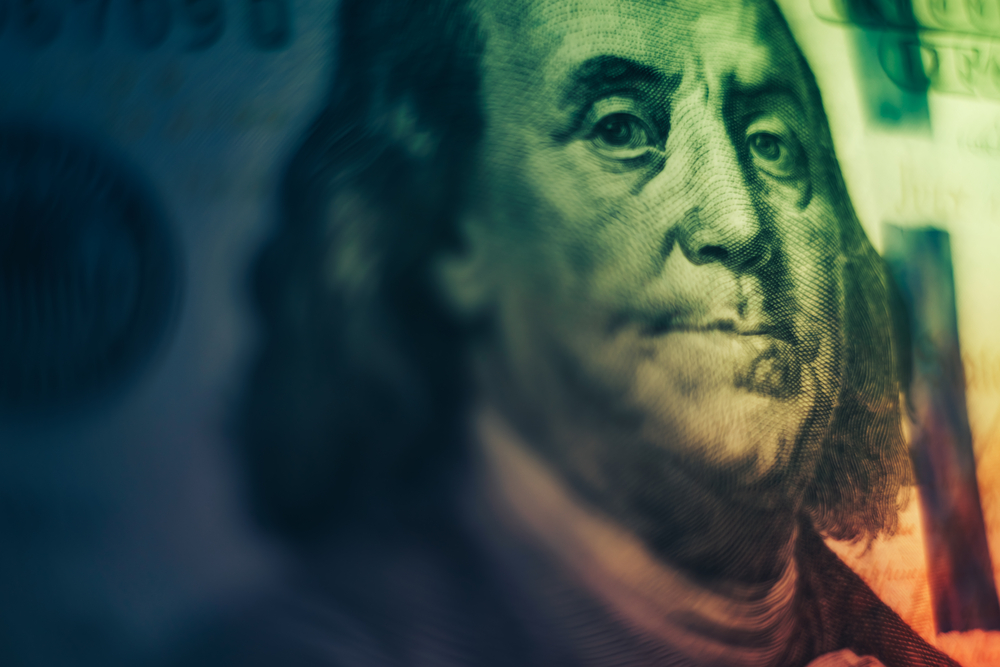 Cryptocurrency prices remained in an upbeat tone on Thursday as the US dollar index continued its bearish move. Bitcoin, the biggest cryptocurrency in the world, rose to $23,165, the highest level in months. Similarly, Ethereum has risen by more than 4% in the past 24 hours while BNB Coin and XRP surged to $307 and $0.41, respectively. 
US dollar index retreats
Cryptocurrencies have an inverse relationship with the US dollar index. For example, the DXY, which looks at the performance of the greenback vs other currencies, soared to a 20-year high of $115 in 2022. As that happened, cryptocurrencies like Bitcoin plunged during the year.
The foundation of this relationship is the Federal Reserve. In most periods, the US dollar index tends to rise when the Fed is extremely hawkish and vice versa. And it was extremely hawkish in 2022 as it hiked interest rates by more than 400 basis points. 
Therefore, while the Fed has remained hawkish recently, the US dollar has dropped because of what the data is saying. Data published recently showed that America's inflation is easing. The closely watched consumer price index dropped to 6.5% in December while core inflation fell to 5.7%. 
At the same time, other parts of the economy are showing that the American economy is indeed recoiling. Retail sales dropped sharply in December while many…
STG Price Soars as Stargate Finance's Token Forms Double-Top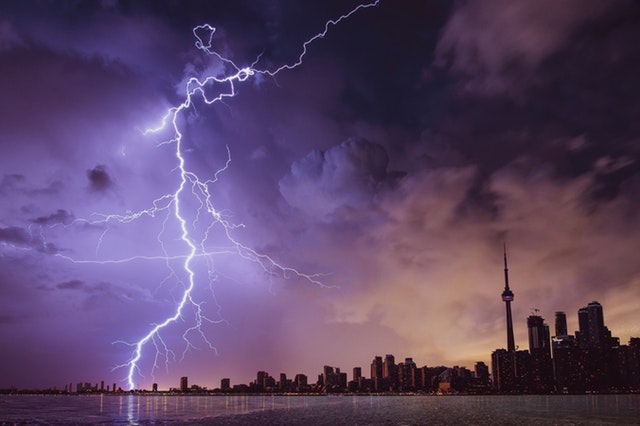 STG price surged to a high of $0.7566 this week as interest in DeFi tokens jumped. Stargate Finance's native token has risen by over 85% from the lowest point in 2022. So, what is Stargate and why is the token soaring?
What is Stargate Finance?
DeFi has emerged as one of the most important areas in the blockchain industry. In fact, with the metaverse and NFTs struggling, it is the only bastion of hope for the sector. While the amount of assets held in DeFi has dropped recently, it is still worth about $70 billion. And DEX protocols like dYdX and Uniswap are handling hundreds of millions of dollars every day.
Stargate Finance is a little-known platform in the DeFi industry. It exists in numerous blockchains like Ethereum, Avalanche, BNB Chain, Arbitrum, and Optimism. Like most cross-chain blockchains, Ethereum is the most dominant player in Stargate, where it has a TVL of more than $102 million.
Stargate Finance is a DeFi protocol that makes it possible for users to stake, farm, and transfer tokens across multiple chains. It describes itself as a fully composable liquidity transport protocol that lives at the heart of the omnichain. 
As such, you can swap tokens on a 1:1 basis and add liquidity to Stargate's Omnichain protocol and earn stablecoin rewards. Also, liquidity providers can farm their LP tokens in exchange for STG…
Cronos Price Forms Bearish Divergence as Cryptos Rebounds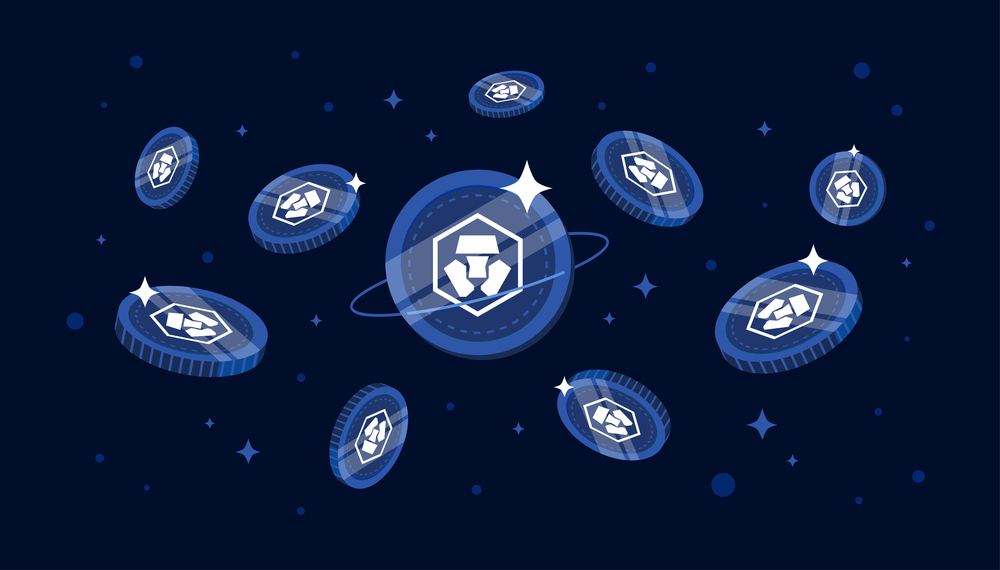 Cronos price has been in a strong recovery in the past few weeks as cryptocurrencies rebound. CRO rose to a high of $0.066, the highest point since December 10. It has soared by more than 18% from the lowest point in 2022. So, what next for the token?
What is Cronos?
Cronos is a blockchain project that was developed by Crypto.com, one of the biggest crypto exchanges in the world. It was previously known as Crypto.com Chain until it rebranded in November 2021. 
Cronos is a smart contract platform that aims to be a better alternative to Ethereum and other networks like Solana and Avalanche. It is also an Ethereum Virtual Machine (EVM), meaning that apps developed in its ecosystem are compatible with Ethereum. 
Cronos has been used to build all types of dApps, including Decentralised Finance (DeFi), Non-Fungible Tokens (NFT), and the metaverse. Some of the most notable DeFi apps in its ecosystem are Tectonic, VVS Finance, Ferro, and MM Finance among others.
The metaverse platforms in the ecosystem are Metaverse Pixels, Cronos Ragdolls, Pampered Pandas, and Crowboys. It has also been used to build NFT collections like Cronos Chimp Club, Crosmonauts, Crocus NFT, and Agora among others.
CRO price crashed in 2022 as other cryptocurrencies plunged. This decline happened as the Fed increased interest rates. The bank hiked interest…