MGO Token Could Surge After New Payment API Release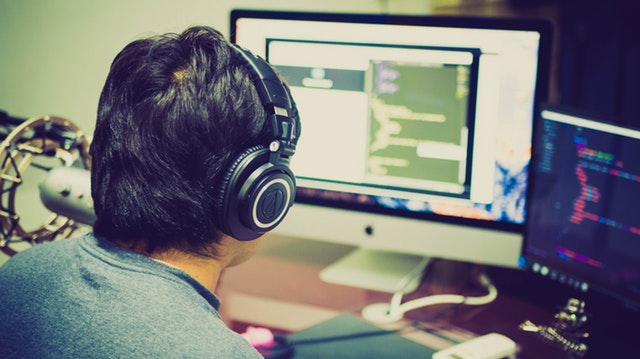 Although February delivered a brief glimmer of hope to crypto traders after BTC surged above 4,000, the euphoria was short-lived.  It appears as though the bear is here to stay for at least the foreseeable future.  Despite the challenging times, there are projects that continue to deliver in the face of adversity.  One very promising company that I have covered before is MobileGo (MGO).
Introduction to MGO Token
MGO is a smart token that could usher in a new era in the gaming industry.  The token's purpose is to gamify the eSport platform and incentivize gamers for loyalty and participating through rewards.  The team at MobileGo continues to work on establishing strategic partnerships and alliances (such as with Xsolla), expanding its global reach, and making games available to everyone around the world.
The token has several inherent benefits.  For gamers, it will help facilitate peer-to-peer match play and decentralized tournaments, serving both as a match reward and an entrance fee.  Additionally, MGO token owners will have an opportunity to generate additional discounts good toward purchasing in-game content.
Game publishers and developers will also reap the benefits of the MGO token.  Game publishers have the option to be paid in MGO, which has several major advantages of traditional FIAT, including the speed of processing payment requests.
Team Just Released a New Payment API for Developers
One of the things I like most about MobileGo is its relentless pursuit of greatness.  The team continues to align with strong partners and develop enhancements to their platform.  And that is certainly the case after the release of its first open source and complete API.  This API can be utilized by game publishers in order to both accept and distribute payments in MGO tokens.  It can even be integrated directly into games so that MGO can be used as a direct payment method.  That is an absolutely huge development!  All of the code can be found at MobileGo's official GitHub account.
This new open-source payment API will provide developers and gamers with more options, improved usability, and cost efficiency when using MGO as a payment method.  MobileGo is currently in discussions with several parties regarding the possibility of using the new payment API on their platforms.
Another interesting aspect is that MobileGo can provide developers with a custom API that can be used to increase the fee behind a transaction.  Developers can use that extra fee to fund a specific cause, such as a charity.  If this feature is utilized, a portion of the total transaction cost will be forwarded to the charity of choice.
Ethereum Network Fees Can Be Paid in MGO Tokens
A potential jackpot for MGO is that Ethereum network fees (GAS) can be paid in MGO tokens thanks to the new open-source payment API.  In order to best illustrate how the math works, an example is probably best.  If a gamer makes an in-game purchase totaling 100 MGO tokens, the fee comes out to be 1 MGO.  In this case, the developer would receive 99 MGO after the 1 token fee is paid.  If the gamer covers the fee, then the gamer would end up spending 101 MGO tokens and the developer would receive 100 tokens.
When comparing that cost to the traditional GAS cost of using Ethereum, it is a huge cost saving.  For one transaction it may not seem like a lot but it certainly adds up over time.  It's another perfect example of why MGO is likely to gain significant adoption within the gaming community.
Just as a word of caution, it's important to note that the examples of fees and payments presented here are dependent on the ETH network and do not reflect the current/previous/future situations.  They are used solely to provide a clear explanation of the API mechanism.
Increased Transparency Through Official GitHub
Due to the rapid speed at which MobileGo is developing and growing, the team has released its official GitHub.  This account will be used to increase the transparency of all the company's projects.  Up to this point, the following projects can be found on the company's GitHub:
Metamask Integration – For users with Metamask accounts and do not wish to add custom contracts, this application will show the MGO balance.
Payment API with standard ETH fee.
Payment APIs that change the fee from ETH to MGO for simplicity and usability.
As the team at MobileGo continues to develop new projects, users can expect additional developments to also be listed on the company's GitHub.  A few examples of things to look forward to include:
eSports platform (built on top of the smart contract)
Integration of the Payment API with the MGO Store (coming soon)
Smart contract for decentralized matchmaking in tournaments
The above are just a few examples of what is expected in the near future.
Conclusion
MobileGo continues to be a shining example of what is possible in cryptocurrency.  Although the team is excelling at every turn, users should feel free to contribute any ideas they might have to the GitHub.  And in an effort to incentivize community activity, MobileGo expects to launch a bounty program that will reward contributors in the near future.  There is a famous African proverb "it takes a village to raise a child."  Well, in this case, it takes a community to build something great and MobileGo is on the verge of doing just that.
For the latest cryptocurrency news, join our Telegram!
Disclaimer: This article should not be taken as, and is not intended to provide, investment advice. Global Coin Report and/or its affiliates, employees, writers, and subcontractors are cryptocurrency investors and from time to time may or may not have holdings in some of the coins or tokens they cover. Please conduct your own thorough research before investing in any cryptocurrency and read our full disclaimer.
Image courtesy of Pexels
Is there a Real Value to Binance Coin (BNB)?
Binance Coin (BNB) is one of the most interesting cryptocurrencies at the market right now. The coin was developed by the largest crypto exchange by trading volume in the world, and it only works within the exchange's ecosystem. However, it still managed to achieve what many believed was impossible — it stopped following Bitcoin's lead, and it started carving its own path.
At the very least, the coin is highly intriguing, but does it hold real value? This is a question that many in the crypto community have been asking for a while now, uncertain whether BNB is a worthy investment or not.
What gives BNB its value?
Binance Coin cannot be used for purchasing goods and services, like Bitcoin. It currently does not fuel a development platform like Ethereum. It cannot even be used as XRP for sending international payments. However, the coin had still managed to triple its price in the last three months and to surge when most other cryptocurrencies were seeing losses due to the last remnants of the crypto winter.
BNB managed to achieve all of this because of its use cases within Binance, but also because of its future potential. First of all, Binance is the largest crypto exchange in the world, with millions of customers, most of which use the exchange on a daily basis.
This means that the exchange inspires…
Top 3 Reasons To HODL Binance Coin (BNB)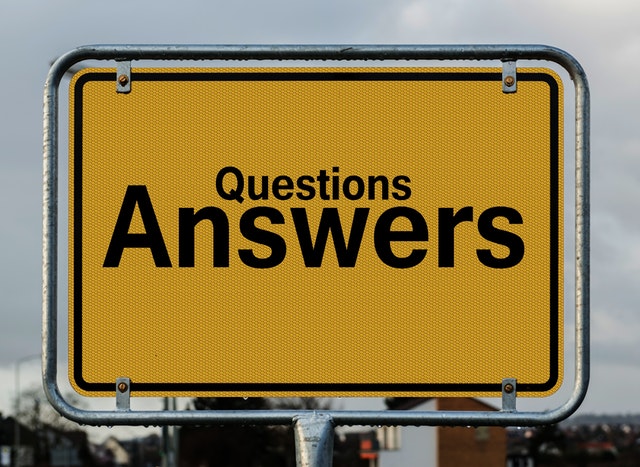 After 2018 crypto winter began, everyone involved with cryptocurrencies experienced quite a difficult period. The prices were down, weak projects started failing, and even the strong ones appeared to be in more trouble than they could face. The year was especially difficult for HODLers, as they expected that the coins' prices would continue to skyrocket. Instead, they lost a fortune, not even knowing if the prices will ever start returning to their former heights.
These days, things do not seem so bad anymore. The prices are still down, most of the coins are still at their newly-found bottoms, but smaller bull runs are improving the situation, while a massive one still remains somewhere in the future, at least according to optimists.
However, among the coins in the vast and diverse crypto market, one token stands out. Binance Coin is not exactly a typical cryptocurrency, and for many reasons. The biggest one is that it is one of the few tokens out there that does not follow Bitcoin's lead, at least not anymore. Whether that will change in the future remains to be seen, but for now, BNB appears to be going its own way, carving its own path through the crypto market.
Its price has increased by several hundred percents since the year began, and for now, it continues to grow. As such, it is perhaps more worthy…
Why Binance Could Become The First Centralized Company To Achieve Total Decentralization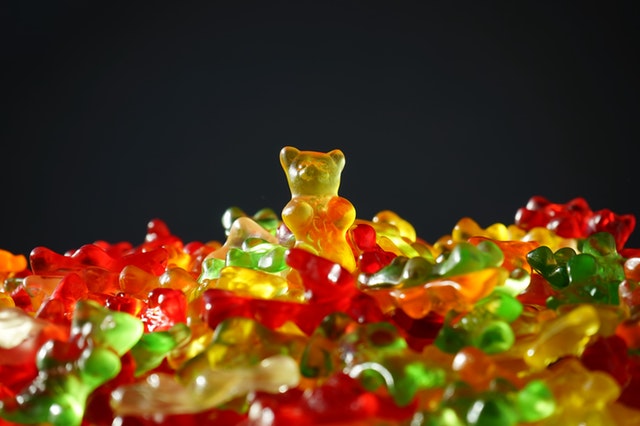 At this point, pretty much everyone who knows anything about cryptocurrencies knows that they are based on the concept of decentralization. The same is true for the blockchain technology. While there are some exceptions, such as certain stablecoins, most digital coins follow this principle.
This means that these coins, as well as their network, have no central authority, no single entity that would make choices and decisions that would impact others. However, while most coins managed to achieve this through different complex mechanisms and algorithms — one aspect of crypto trading still remains heavily centralized. We are, of course, talking about crypto exchanges.
Centralization of crypto exchanges
Most of the largest crypto exchanges out there are designed as companies, rather than community-operated platforms. The exchanges have their employees who designed them and developed special tools. They act as customer support, developers, innovators, and alike.
They also get to decide which coins will be listed and which are too weak, uncertain, or not fit to be found on the list. Exchanges are also responsible for keeping the traders' and investors' funds safe, which is why they typically develop their own wallets. As such, they are often targeted by hackers, as the coins are stored in an exchange wallet, waiting to be withdrawn, sold, or converted into different currencies.
This makes them extremely unsafe, and investors and traders are always…