CoinFlip ATMs Present a Compelling Opportunity for Crypto Traders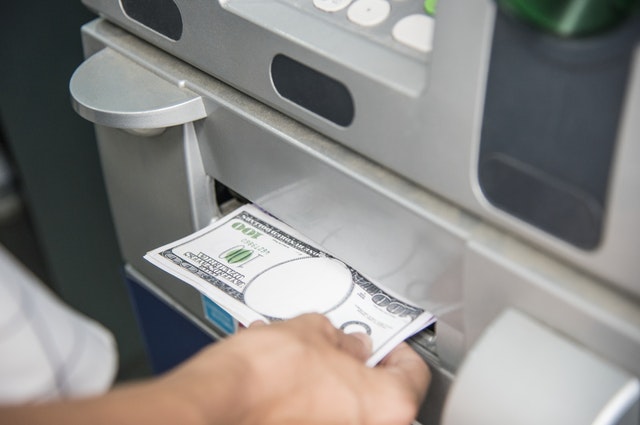 Although most of my articles are investment related opportunities, it's also important to recognize that the crypto market is still in the beginning stages.  This means that lots of new traders and hodlers are going to wade into the market during the next few years.  All of my knowledge, and that of most traders, was learned through trial by fire.  And while I'm grateful for the experiences, both good and bad, not everyone wants to learn from that method.  Many participants will want clear instructions on how to get started in the crypto market.  Mainly, that means how to purchase crypto and how to sell it at a later point.
What is CoinFlip?
Since I considered cryptocurrency to be a rather risky proposition, I wanted to start off with a small investment without having to provide credit card information or bank account details.  After doing some research on the internet, I came across an interesting company called CoinFlip.  CoinFlip's goal is to provide the best cash-to-crypto experience possible.  The company's next-generation ATMs are extremely intuitive and easy to use for both purchasing and selling cryptocurrency.
Daniel Polotsky, the founder and CEO of CoinFlip, came up with the idea in 2014 while still a sophomore at Northwestern University.  Daniel has worked at some of the top companies in the world including Uber, R.J. O'Brien, Citadel, and Morgan Stanley.
In addition to impressive leadership, all of the company's employees are under the age of 25 and half of them didn't finish college.  Additionally, all the founders and a majority of the employees are first generation Americans.  The company is also entirely self-funded.  So, in a way, CoinFlip is kind of like a Blue-Collar Bitcoin Squad.  It's hard not to root for a company like this.
Advantages of CoinFlip
The major advantage of CoinFlip is the simplicity.  When I first got involved with crypto, I tried to open an account at a few exchanges and became incredibly frustrated with the long on-boarding process.  And then having to provide additional information that I considered sensitive and confidential.  So, as I looked for alternatives, CoinFlip ATMs quickly emerged as exactly what I was looking for.
Another huge advantage of using CoinFlip ATMs is the wide selection of cryptocurrencies that are currently available.  The available currencies include BTC, LTC, ETH, TRX, KMD, and DASH.
In addition to the wide selection of currencies available and avoiding the hassle of a long on-boarding process, CoinFlip ATMs offer the following advantages:
Lowest fees of any cryptocurrency ATM (6.99% over spot for buys and 3.99% under spot for sells).
24/7 customer service through phone, text, and chat.
Company values privacy and doesn't sell or share personal information with any third-parties.
CoinFlip has significant reach with more than 150 ATM locations across the U.S.
Fast Growing Company
One of the aspects of this business that I like the most is the rapid-fire pace at which the company is expanding.  I prefer to invest time and resources into a business that is certain to be around in the future.  As mentioned, the company has gone from initial idea to the leading U.S. crypto operator in less than 5 years.  Perhaps even more impressive is that CoinFlip has continued to grow and innovate during a time when many other projects are struggling.
How to Begin Using CoinFlip ATMs
For amounts up to $900, only name and phone number registration is necessary.  Simply go to the CoinFlip website and look for your nearest ATM.  Go to the location (which typically has long hours) and type your name and mobile number which, will then be sent an SMS code for confirmation.  ATM users will also need a mobile wallet from which they can sell their existing cryptocurrency or have newly purchased crypto sent to it.
The company has also put together a page for FAQ.  These FAQs are extremely useful for new entrants into the crypto market.  If new users have additional questions or wish to learn more, they may want to consult the company's social media such as Facebook, Instagram, and Twitter.  I personally find the Twitter extremely useful as the company will occasionally release some discount codes resulting in significant consumer savings.
Conclusion
Even though I now fall into the experienced category of crypto traders, I'm still using CoinFlip due to the simplicity and convenience.  As long as the fees remain industry leading and the company continues to innovate, I look forward to doing business with them for years to come.
For the latest cryptocurrency news, join our Telegram!
Disclaimer: This article should not be taken as, and is not intended to provide, investment advice. Global Coin Report and/or its affiliates, employees, writers, and subcontractors are cryptocurrency investors and from time to time may or may not have holdings in some of the coins or tokens they cover. Please conduct your own thorough research before investing in any cryptocurrency and read our full disclaimer.
Image courtesy of Pexels
Why Binance May Be Crucial for Tron (Trx) to Reach $1
TRON (TRX) has been one of the most popular crypto projects in the past year. The coin has received a lot of attention from the entire crypto community, and although the impressions may differ —  the fact is that TRX is one of the most talked-about coins, even today.
However, while the project managed to achieve a lot in less than a year — launch its MainNet, start multiple massive projects, launch dozens of dApps, hundreds of smart contracts, its own DEX, new token, and more — its price remains quite low. Undoubtedly, one of the reasons for this is its massive supply. TRX circulating supply is over 66 billion coins, while the total supply is over 99 billion.
Even so, the coin is believed to be massively undervalued, with its current price sitting at $0.028129, according to TradingView. This price, together with a market cap of $1.88 billion, pushed the coin out of the list of top 10 largest cryptocurrencies, and it currently sits at 11th spot. But, many believe that this is not a permanent position for TRON. In fact, its community believes that it is only a matter of time before TRON rises through the ranks, and its price hits $1. And, the way for the coin to achieve this is believed to be through Binance.
TRON and Binance
Binance is one of the world's…
Why Tron (TRX) Price Won't Remain Low for Long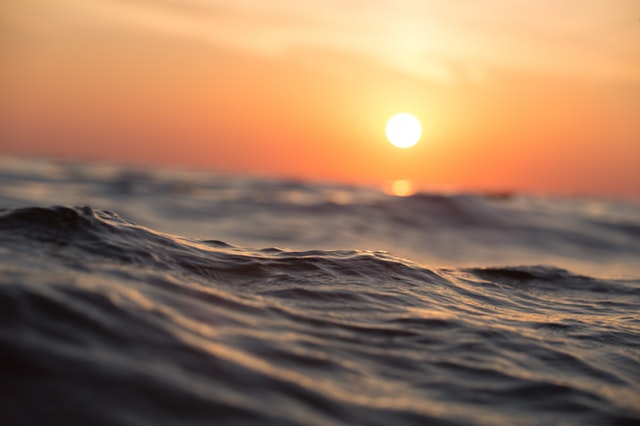 TRON (TRX) has been one of the most popular cryptocurrencies in recent years. The project has achieved a tremendous amount of success in less than a year, and while the first birthday of its MainNet is approaching, TRON certainly continues to impress to this day.
With that said, its price is still noticeably low, and many would agree that the project is heavily undervalued. The low price even allowed other projects to push it out of the top 10 list, with TRX currently being the 11th largest cryptocurrency by market cap. However, it is likely that TRON will not remain undervalued forever, and that its price might soon see a surge that its entire community has been waiting for, for a long time now.
Why TRX might see growth soon
As many undoubtedly know, TRON is a lot more than just a cryptocurrency. It has developed a massive ecosystem, which offers a development platform for coins, smart contracts, and dApps. It also acquired BitTorrent last year for its Project Atlas, which will allow torrent users to earn crypto through participation in content sharing.
For this purpose, it also launched BitTorrent (BTT) token, which saw its launch on January 28, 2019 on Binance Launchpad. This was dubbed the most successful ICO in history at the time, although several coins launched since then have broken its record.
In addition,…
3 Cryptocurrencies Most Likely to Follow Bitcoin's Performance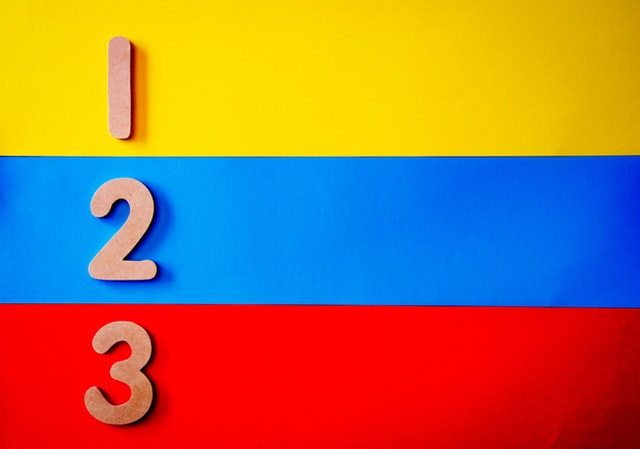 For more than a year, the cryptocurrency market has been dominated by bearish influence, with most coins seeing constant drops, or stagnation, at best. This all changed in the past few months, starting with Bitcoin which once again started leading the market up, bringing one minor rally after another.
BTC itself experienced massive losses in 2018, with its price going down by around 84%. Most other coins among the top 10 mirrored its performance, and some of them experienced even greater losses. However, now that Bitcoin sees gains again, these cryptocurrencies are still following its example, and many of them have seen massive breakouts. Some of the more notable altcoins that followed Bitcoin's recent example are Ethereum (ETH), Stellar (XLM), and Cardano (ADA).
Ethereum performance mirroring Bitcoin's price
As mentioned, Bitcoin led every rally so far, but before it did, its price first went through what is known as an ascending triangle pattern. The pattern held for around five months, which is exceptionally long for the crypto world. However, once the pattern was finally broken — the coin's price skyrocketed, more than doubling itself within only two months.
One thing to note is that Ethereum performed in pretty much the same fashion. After five months of struggle and confusion for investors, the second largest cryptocurrency also managed to break the pattern and skyrocket as well. It…