CoinFlip ATMs Present a Compelling Opportunity for Crypto Traders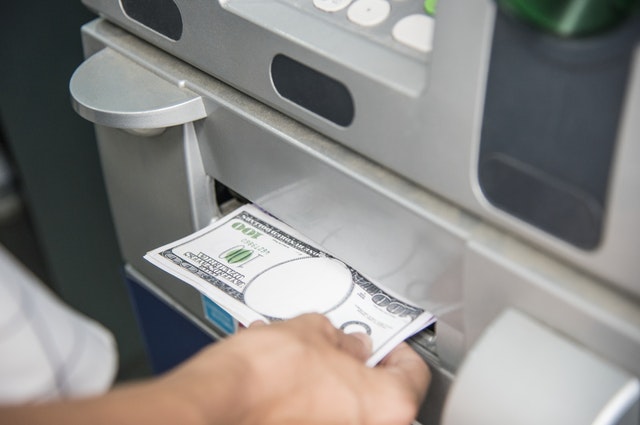 Although most of my articles are investment related opportunities, it's also important to recognize that the crypto market is still in the beginning stages.  This means that lots of new traders and hodlers are going to wade into the market during the next few years.  All of my knowledge, and that of most traders, was learned through trial by fire.  And while I'm grateful for the experiences, both good and bad, not everyone wants to learn from that method.  Many participants will want clear instructions on how to get started in the crypto market.  Mainly, that means how to purchase crypto and how to sell it at a later point.
What is CoinFlip?
Since I considered cryptocurrency to be a rather risky proposition, I wanted to start off with a small investment without having to provide credit card information or bank account details.  After doing some research on the internet, I came across an interesting company called CoinFlip.  CoinFlip's goal is to provide the best cash-to-crypto experience possible.  The company's next-generation ATMs are extremely intuitive and easy to use for both purchasing and selling cryptocurrency.
Daniel Polotsky, the founder and CEO of CoinFlip, came up with the idea in 2014 while still a sophomore at Northwestern University.  Daniel has worked at some of the top companies in the world including Uber, R.J. O'Brien, Citadel, and Morgan Stanley.
In addition to impressive leadership, all of the company's employees are under the age of 25 and half of them didn't finish college.  Additionally, all the founders and a majority of the employees are first generation Americans.  The company is also entirely self-funded.  So, in a way, CoinFlip is kind of like a Blue-Collar Bitcoin Squad.  It's hard not to root for a company like this.
Advantages of CoinFlip
The major advantage of CoinFlip is the simplicity.  When I first got involved with crypto, I tried to open an account at a few exchanges and became incredibly frustrated with the long on-boarding process.  And then having to provide additional information that I considered sensitive and confidential.  So, as I looked for alternatives, CoinFlip ATMs quickly emerged as exactly what I was looking for.
Another huge advantage of using CoinFlip ATMs is the wide selection of cryptocurrencies that are currently available.  The available currencies include BTC, LTC, ETH, TRX, KMD, and DASH.
In addition to the wide selection of currencies available and avoiding the hassle of a long on-boarding process, CoinFlip ATMs offer the following advantages:
Lowest fees of any cryptocurrency ATM (6.99% over spot for buys and 3.99% under spot for sells).
24/7 customer service through phone, text, and chat.
Company values privacy and doesn't sell or share personal information with any third-parties.
CoinFlip has significant reach with more than 150 ATM locations across the U.S.
Fast Growing Company
One of the aspects of this business that I like the most is the rapid-fire pace at which the company is expanding.  I prefer to invest time and resources into a business that is certain to be around in the future.  As mentioned, the company has gone from initial idea to the leading U.S. crypto operator in less than 5 years.  Perhaps even more impressive is that CoinFlip has continued to grow and innovate during a time when many other projects are struggling.
How to Begin Using CoinFlip ATMs
For amounts up to $900, only name and phone number registration is necessary.  Simply go to the CoinFlip website and look for your nearest ATM.  Go to the location (which typically has long hours) and type your name and mobile number which, will then be sent an SMS code for confirmation.  ATM users will also need a mobile wallet from which they can sell their existing cryptocurrency or have newly purchased crypto sent to it.
The company has also put together a page for FAQ.  These FAQs are extremely useful for new entrants into the crypto market.  If new users have additional questions or wish to learn more, they may want to consult the company's social media such as Facebook, Instagram, and Twitter.  I personally find the Twitter extremely useful as the company will occasionally release some discount codes resulting in significant consumer savings.
Conclusion
Even though I now fall into the experienced category of crypto traders, I'm still using CoinFlip due to the simplicity and convenience.  As long as the fees remain industry leading and the company continues to innovate, I look forward to doing business with them for years to come.
For the latest cryptocurrency news, join our Telegram!
Disclaimer: This article should not be taken as, and is not intended to provide, investment advice. Global Coin Report and/or its affiliates, employees, writers, and subcontractors are cryptocurrency investors and from time to time may or may not have holdings in some of the coins or tokens they cover. Please conduct your own thorough research before investing in any cryptocurrency and read our full disclaimer.
Image courtesy of Pexels
Is there a Real Value to Binance Coin (BNB)?
Binance Coin (BNB) is one of the most interesting cryptocurrencies at the market right now. The coin was developed by the largest crypto exchange by trading volume in the world, and it only works within the exchange's ecosystem. However, it still managed to achieve what many believed was impossible — it stopped following Bitcoin's lead, and it started carving its own path.
At the very least, the coin is highly intriguing, but does it hold real value? This is a question that many in the crypto community have been asking for a while now, uncertain whether BNB is a worthy investment or not.
What gives BNB its value?
Binance Coin cannot be used for purchasing goods and services, like Bitcoin. It currently does not fuel a development platform like Ethereum. It cannot even be used as XRP for sending international payments. However, the coin had still managed to triple its price in the last three months and to surge when most other cryptocurrencies were seeing losses due to the last remnants of the crypto winter.
BNB managed to achieve all of this because of its use cases within Binance, but also because of its future potential. First of all, Binance is the largest crypto exchange in the world, with millions of customers, most of which use the exchange on a daily basis.
This means that the exchange inspires…
Top 3 Reasons To HODL Binance Coin (BNB)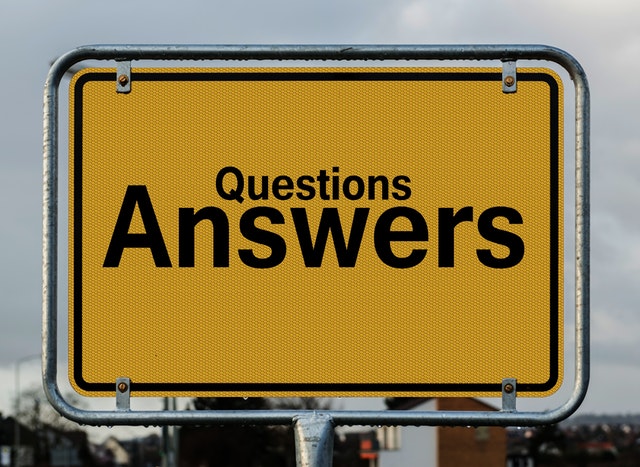 After 2018 crypto winter began, everyone involved with cryptocurrencies experienced quite a difficult period. The prices were down, weak projects started failing, and even the strong ones appeared to be in more trouble than they could face. The year was especially difficult for HODLers, as they expected that the coins' prices would continue to skyrocket. Instead, they lost a fortune, not even knowing if the prices will ever start returning to their former heights.
These days, things do not seem so bad anymore. The prices are still down, most of the coins are still at their newly-found bottoms, but smaller bull runs are improving the situation, while a massive one still remains somewhere in the future, at least according to optimists.
However, among the coins in the vast and diverse crypto market, one token stands out. Binance Coin is not exactly a typical cryptocurrency, and for many reasons. The biggest one is that it is one of the few tokens out there that does not follow Bitcoin's lead, at least not anymore. Whether that will change in the future remains to be seen, but for now, BNB appears to be going its own way, carving its own path through the crypto market.
Its price has increased by several hundred percents since the year began, and for now, it continues to grow. As such, it is perhaps more worthy…
Why Binance Could Become The First Centralized Company To Achieve Total Decentralization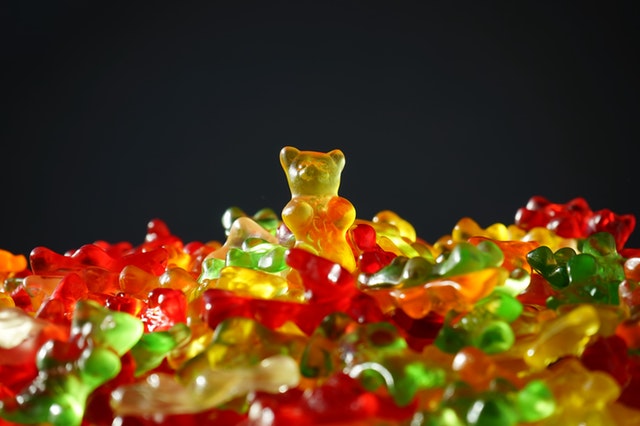 At this point, pretty much everyone who knows anything about cryptocurrencies knows that they are based on the concept of decentralization. The same is true for the blockchain technology. While there are some exceptions, such as certain stablecoins, most digital coins follow this principle.
This means that these coins, as well as their network, have no central authority, no single entity that would make choices and decisions that would impact others. However, while most coins managed to achieve this through different complex mechanisms and algorithms — one aspect of crypto trading still remains heavily centralized. We are, of course, talking about crypto exchanges.
Centralization of crypto exchanges
Most of the largest crypto exchanges out there are designed as companies, rather than community-operated platforms. The exchanges have their employees who designed them and developed special tools. They act as customer support, developers, innovators, and alike.
They also get to decide which coins will be listed and which are too weak, uncertain, or not fit to be found on the list. Exchanges are also responsible for keeping the traders' and investors' funds safe, which is why they typically develop their own wallets. As such, they are often targeted by hackers, as the coins are stored in an exchange wallet, waiting to be withdrawn, sold, or converted into different currencies.
This makes them extremely unsafe, and investors and traders are always…