New Economy Movement (XEM): Should You Go for It?
New Economy Movement or digital coin otherwise known as NEM is one of the top 10 most popular cryptocurrencies that you can find today. This is a truly extraordinary success given that this currency is rather new, originated and launched in 2015. During the course of two years this cryptocurrency has not only managed to climb the list of top ten digital currencies, but now commands a market cap of 8.1 billion dollars in total.
What makes this cryptocurrency so great to invest in and how come it experienced such success in only two years?
With dozens of different digital currencies with similar or unique features, it can be hard to reach the top and sit with the big guys like Bitcoin and LiteCoin, but XEM is rocking it. Here are the reasons why.
Main Reasons why XEM Rocks
Like any other digital currency circulating the market of digital currencies, XEM is designed and based on blockchain technology which enables creating decentralized platforms that provide users with possibilities of trading and exchanging transactions without the third party involved and with maximum security included while guaranteeing transparency when it  comes to transactions. All your transactions are perfectly clear and visible to you and the second party as the transaction is in progress and only you and the second party are able to follow up with those transactions. Fees are minimal as well, which makes this way of trading a lot more cost-effective, thus making digital currencies attractive.
Now, what makes XEM different than other digital currencies that didn't make it to the magnificent top ten?
One of the novelties that XEM introduced to digital currency market is the Proof of Importance function. POI is very similar to Proof of Stake, otherwise known as POS, but unlike proof of stake, POI enables the user to gain on using XEM. Proof of Importance is made in a way to guarantee the rise of importance for extensive use of XEM. That means that the more you are using XEM for transactions the more importance you will gain. That way, the system enables progress with performing transactions while at the same time encouraging users to work with XEM rather than just passively keeping their coins in digital wallets. That also affect the money flow positively, also affecting its value in a positive way.
Mining is well known as a way of acquiring digital currencies without investing any money in it. While mining is available for most cryptocurrencies, XEM is offering harvesting. While mining requires extensive usage of electricity and expensive hardware, harvesting is made to be quite the opposite than this function. XEM can be harvested simply by processing transactions and actively using your coins. The only condition needed to be fulfilled is to work with a minimum of 10.000 XEM. In case you have 10.000 XEM and running Supernode while processing transactions, you would be able to harvest more coins, that way earning profit easily without paying overpriced bills for electricity or purchasing expensive hardware.
Now, as much as Supernode and harvesting sounds great, given the fact that these are made to additionally secure the platform where transactions are being made as well as to allow you to earn while processing transactions, you can't actually use Supernode unless you have 3 million XEM to start with.
All these features help XEM stand out from the crowd, but there is little about security that is actually well thought through and there isn't anything revolutionary about this currency that we haven't seen before in Bitcoin or similar digital currencies. When compared to Ethereum and Ethereum coin, XEM might not seem like something special, but the fact that this young digital currency has managed to reach the top 10 list in only two years from being launched says much about its stability.
How Stability Affects XEM and other Cryptocurrencies?
Having a stable currency means that you are dealing with a currency that is strong and is less likely to have a drop of value. Automatically, you are dealing with a desirable cryptocurrency that has a potential of becoming as valuable as Bitcoin or even more in the time to come. That is why people who are investing in digital currencies are more likely to choose to invest in new but stable currencies that have low value per one coin but high total value – like XEM has total value of "bit" over 8 billion dollars – than invest in cryptocurrencies that have high value per one unit but are more likely to have their value drop.
Stability of cryptocurrencies is reached via having people actively using it and not selling and exchanging coins for "real money" in order to try and earn some profit. Having XEM value stable over a long period of time means that there are lots of people who are actually using this currency for their personal transactions, that way keeping these coins alive.
Although XEM is not a revolutionary cryptocurrency it is pretty straightforward and easy to use, being transparent and stable. Those are practically the main reasons why this currency have managed to acquire a stable status.
The Last Week of 2017
The last week of December and simultaneously the last week of the current year was a bit rocky for some cryptocurrencies as although many digital coins have experienced a sudden jump of value, majority of those same coins have later on in the last week lost some of that newly acquired value, dropping from 30% to 100% for some cryptocurrencies. XEM have also suffered a drop, but a very insignificant drop in oppose to its total rising value. Now the market cap for XEM is 8.5 billion dollars while the drop equals only 0.30%, making this currency as stable as it was before.
We will be updating our subscribers as soon as we know more. For the latest on XEM, sign up below!
Disclaimer: This article should not be taken as, and is not intended to provide, investment advice. Please conduct your own thorough research before investing in any cryptocurrency.
Image courtesy of liebeslakritze via Flickr
What Caused So Many Investors to Turn to Bitcoin in 2017?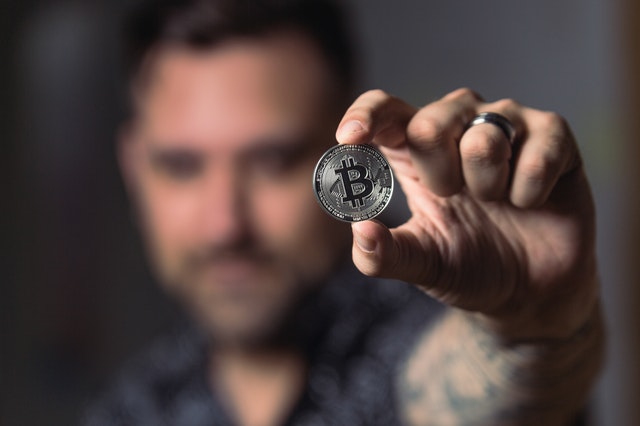 Bitcoin (BTC) has been growing increasingly popular in recent years, especially in the last two. About five weeks ago, the coin celebrated its 10th birthday, however, while it has been an entire decade of its existence, it was basically unknown to anyone who is not a particularly interested in new technologies. This all changed in 2017, when Bitcoin's price skyrocketed from $1,000 to $20,000, making it the biggest trend of the year.
Suddenly, the entire world heard of its name, and cryptocurrencies finally got their place under the spotlight. Investors continued to arrive at the crypto space, cash was flowing, hundreds of new coins emerged, and more optimistic analysts predicted Bitcoin's price going even higher, potentially reaching $50,000, $100,000, and more.
However, as we know today, it was not to last. 2018 was barely a few weeks in when the market crashed, the prices started dropping, and investors started selling. The profits were quickly lost for anyone who did not cash out in time, and these days, Bitcoin's price sits at around $3,812. The crash reminded everyone that cryptocurrencies remain as volatile as ever and that they still pose a risk for investors. But, people already knew this, so why did they invest in the first place?
Bitcoin is alluring
The first thing…
Top 5 Presidential Candidates Thoughts About Bitcoin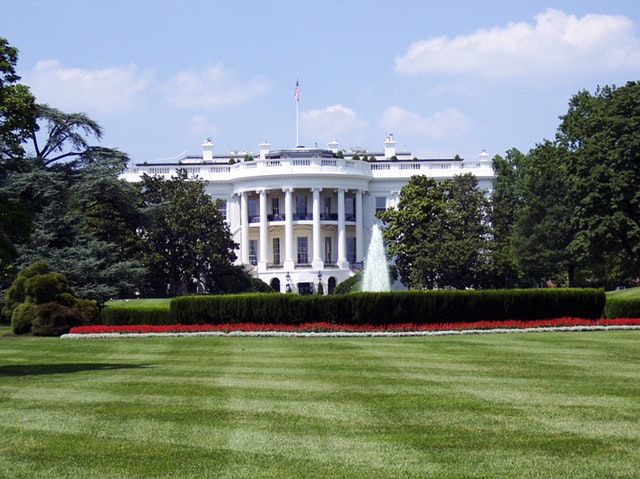 The cryptocurrency space is growing larger and has more impact on our everyday life with each new year. Despite the low prices and market crashes in 2018, the situation on the market seems to be taking a turn for the better, especially after a new surge that started on February 8th. However, as we progress through another year of cryptos' fight for survival and adoption, the 2020 US Presidential Elections continue to approach.
With that in mind, it might be worth knowing what the current major Presidential candidates think about the crypto space, and Bitcoin (BTC), in particular. Of course, no one can know who will get elected and whether the next US President will be a crypto investor or someone who will have no problems with imposing even stricter regulations that might limit the market's potentials.
Even so, we can at least see what they had to say about the crypto industry, and form some sort of expectations regarding the future based on that. It should be noted that the list does not include every candidate, only the major ones, and those who decided to take a notable stance towards Bitcoin.
1) Cory Booker
Let's start with the Democratic candidates, the first of which on our list is Senator Cory Booker. Unfortunately, Sen. Booker did not reveal what his thoughts are on Bitcoin and the crypto industry,…
Why Chinese New Year Affects Bitcoin (BTC)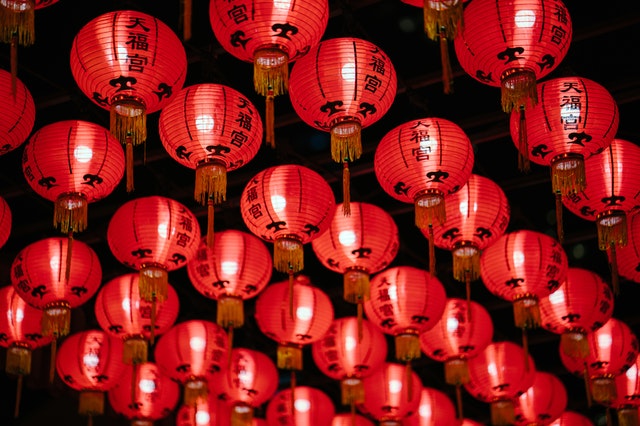 Bitcoin (BTC) lost about $100 in value in the last week, and, while reasons behind the drop in crypto prices can often be hidden and unclear — this time, that is not the case. The reason for this drop is believed to be the celebration of the Chinese New Year.
The New Year celebration was over more than a month ago for most of the modern world. However, things are a bit different in China. This is a country which is considered to be one of the oldest ones in the world, with a long and complex history. The country's traditions are fascinating to many around the world, as so many of them are different from western culture. One of these traditions is the Chinese New Year.
The New Year celebrations in China start on January 28th, which was a week ago. The New Year itself is today, February 5th, although the celebrations and festivities are going to last until February 19th. For the people of China, and all those around the world who follow the country's tradition, this is the time to relax, take a break, and perhaps travel and visit friends and family. But, what does it have to do with Bitcoin?
China and Bitcoin
Those who are new to the world of cryptocurrencies have likely already heard many stories about China banning Bitcoin trading and…