New Economy Movement (XEM): Should You Go for It?
New Economy Movement or digital coin otherwise known as NEM is one of the top 10 most popular cryptocurrencies that you can find today. This is a truly extraordinary success given that this currency is rather new, originated and launched in 2015. During the course of two years this cryptocurrency has not only managed to climb the list of top ten digital currencies, but now commands a market cap of 8.1 billion dollars in total.
What makes this cryptocurrency so great to invest in and how come it experienced such success in only two years?
With dozens of different digital currencies with similar or unique features, it can be hard to reach the top and sit with the big guys like Bitcoin and LiteCoin, but XEM is rocking it. Here are the reasons why.
Main Reasons why XEM Rocks
Like any other digital currency circulating the market of digital currencies, XEM is designed and based on blockchain technology which enables creating decentralized platforms that provide users with possibilities of trading and exchanging transactions without the third party involved and with maximum security included while guaranteeing transparency when it  comes to transactions. All your transactions are perfectly clear and visible to you and the second party as the transaction is in progress and only you and the second party are able to follow up with those transactions. Fees are minimal as well, which makes this way of trading a lot more cost-effective, thus making digital currencies attractive.
Now, what makes XEM different than other digital currencies that didn't make it to the magnificent top ten?
One of the novelties that XEM introduced to digital currency market is the Proof of Importance function. POI is very similar to Proof of Stake, otherwise known as POS, but unlike proof of stake, POI enables the user to gain on using XEM. Proof of Importance is made in a way to guarantee the rise of importance for extensive use of XEM. That means that the more you are using XEM for transactions the more importance you will gain. That way, the system enables progress with performing transactions while at the same time encouraging users to work with XEM rather than just passively keeping their coins in digital wallets. That also affect the money flow positively, also affecting its value in a positive way.
Mining is well known as a way of acquiring digital currencies without investing any money in it. While mining is available for most cryptocurrencies, XEM is offering harvesting. While mining requires extensive usage of electricity and expensive hardware, harvesting is made to be quite the opposite than this function. XEM can be harvested simply by processing transactions and actively using your coins. The only condition needed to be fulfilled is to work with a minimum of 10.000 XEM. In case you have 10.000 XEM and running Supernode while processing transactions, you would be able to harvest more coins, that way earning profit easily without paying overpriced bills for electricity or purchasing expensive hardware.
Now, as much as Supernode and harvesting sounds great, given the fact that these are made to additionally secure the platform where transactions are being made as well as to allow you to earn while processing transactions, you can't actually use Supernode unless you have 3 million XEM to start with.
All these features help XEM stand out from the crowd, but there is little about security that is actually well thought through and there isn't anything revolutionary about this currency that we haven't seen before in Bitcoin or similar digital currencies. When compared to Ethereum and Ethereum coin, XEM might not seem like something special, but the fact that this young digital currency has managed to reach the top 10 list in only two years from being launched says much about its stability.
How Stability Affects XEM and other Cryptocurrencies?
Having a stable currency means that you are dealing with a currency that is strong and is less likely to have a drop of value. Automatically, you are dealing with a desirable cryptocurrency that has a potential of becoming as valuable as Bitcoin or even more in the time to come. That is why people who are investing in digital currencies are more likely to choose to invest in new but stable currencies that have low value per one coin but high total value – like XEM has total value of "bit" over 8 billion dollars – than invest in cryptocurrencies that have high value per one unit but are more likely to have their value drop.
Stability of cryptocurrencies is reached via having people actively using it and not selling and exchanging coins for "real money" in order to try and earn some profit. Having XEM value stable over a long period of time means that there are lots of people who are actually using this currency for their personal transactions, that way keeping these coins alive.
Although XEM is not a revolutionary cryptocurrency it is pretty straightforward and easy to use, being transparent and stable. Those are practically the main reasons why this currency have managed to acquire a stable status.
The Last Week of 2017
The last week of December and simultaneously the last week of the current year was a bit rocky for some cryptocurrencies as although many digital coins have experienced a sudden jump of value, majority of those same coins have later on in the last week lost some of that newly acquired value, dropping from 30% to 100% for some cryptocurrencies. XEM have also suffered a drop, but a very insignificant drop in oppose to its total rising value. Now the market cap for XEM is 8.5 billion dollars while the drop equals only 0.30%, making this currency as stable as it was before.
We will be updating our subscribers as soon as we know more. For the latest on XEM, sign up below!
Disclaimer: This article should not be taken as, and is not intended to provide, investment advice. Please conduct your own thorough research before investing in any cryptocurrency.
Image courtesy of liebeslakritze via Flickr
Investors Beware: Another Large Bitcoin Crash Might Be Coming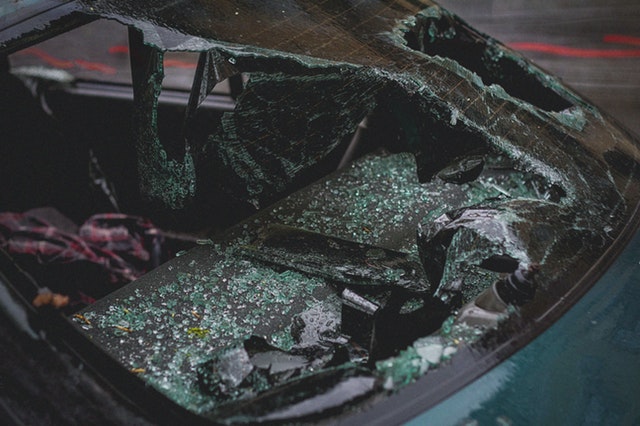 The crypto prices have surged quite high in the last few months. Of course, their progress is nowhere near the one seen in 2017, but they appear to be getting there, one day at the time. However, things might not be as simple as that, and according to recent performance — it is more than possible that a major Bitcoin crash is incoming.
The fact is that cryptos saw a massive amount of growth in a very short period. Bitcoin itself more than doubled its price in only two months. Now, the rally is starting to crash in on itself, and the coin is already about $1,000 lower than last week. If such development does come to pass, a lot of people will experience quite large losses, although experienced investors might find some opportunities, and leverage in order to enhance their holdings' long-term value.
For example, Bitcoin dominance is expected to crash very quickly, which will work in favor of quite a lot of altcoins. While this does not seem to be the best time to invest in BTC, altcoins are another story, and diversifying a portfolio now might end up being very profitable in days to come.
Bitcoin behavior mirrors the pre-bear market situation
The crash that analysts are predicting right now comes as a direct consequence of all the hype that has been building up in…
The Bitcoin Revolution: Everything You Need To Know To Take Profits

Bitcoin is soaring high in the cryptomarket once again, and experts are expecting a return of the bullish trend of 2017. The current Bitcoin price is $7,615 as of 23 May 6:56 AM UTC. This significant jump comes just six months after the Bitcoin price plummeted to a low of $3150 in December 2018. Since then, Bitcoin has experienced steady growth and gain in the market. However, in the last 30 days, the Bitcoin price peaked to $8,320.82, its highest price ever. This phenomenal jump occurred in a span of only 10 days breaking the Bitcoin record so far of significant gains made in short time frames. This positive growth has led to experts forecasting the Bitcoin price to hit the $20,000 mark by the end of this year.
Since entering the market almost 11 years ago, Bitcoin is still at the top of the global cryptocurrencies list. The current circulating supply of Bitcoin is at unbelievable 17,708,875 BTC. The market trend of the Bitcoin price has remained positive even when the currency did not maintain an uptrend. Cryptocurrency researchers believe that Bitcoin has the potential to grow up to a high of USD 50,000 within the next two years.

How to Profit from Bitcoin…
3 Altcoins That Are Outperforming Bitcoin and Will Likely Face Consequences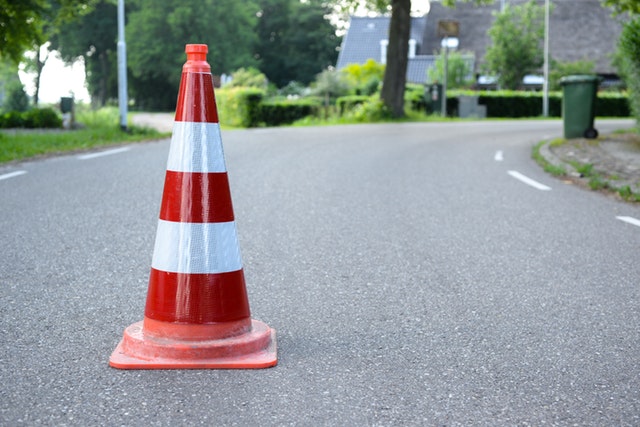 The crypto market is going through a period of massive recovery in the past few months, which has caused the investors' optimism to return. While all eyes are on Bitcoin (BTC), as usual, the largest coin seems to be struggling with a major resistance level at $8,000 at the moment. While this level was breached a few times now, every breach resulted in a correction.
At the time of writing, BTC is approaching this level yet again, with its current price being at $7,985,79, and rising further. The price managed to grow by 1.06% in the last 24 hours, and will undoubtedly hit $8,000 in a matter of hours, if not sooner.
However, while Bitcoin continues to remain volatile and struggles with waves of growth and decline, there are some altcoins that are not following its path. Of course, most of them are performing in pretty much the same manner as BTC, as they always had. But, a few coins have actually managed to outperform Bitcoin in recent months.
While optimists believe that this might lead to decoupling from Bitcoin — something that only Binance Coin (BNB) managed to pull off up to this point — it is likely that there will be consequences for these cryptos. This likely means that a price drop for these specific coins awaits somewhere in the near future, as outperforming BTC…