New Vision From Richwork: Kenaf Meets Blockchain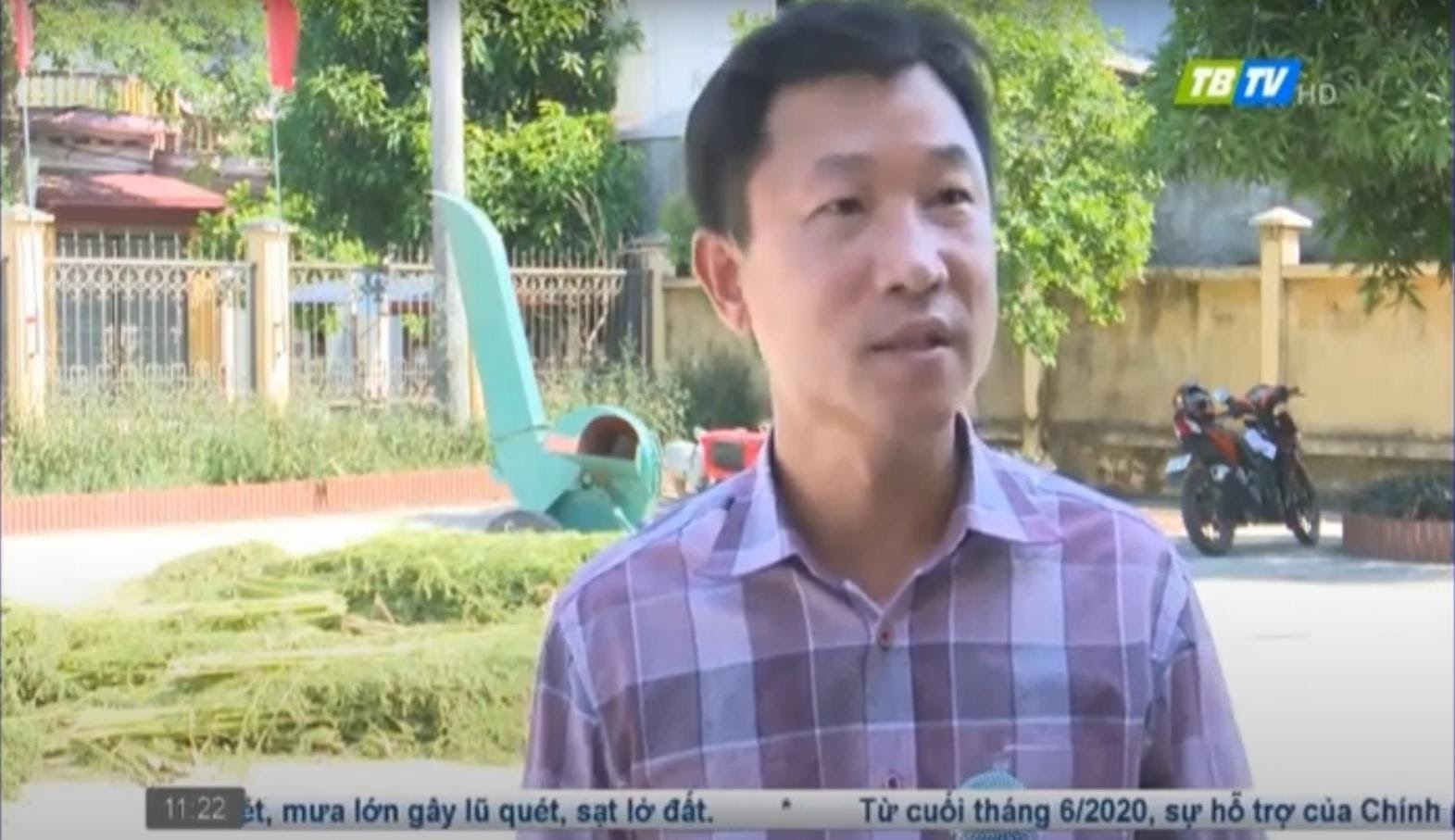 "Kenaf, one of the world's largest fiber plants. It meets with BlockChain technology to solve the environmental and energy problems facing humanity."
Let's listen to Richwork presenting a new vision.
BlockChain technology is in full swing these days. Various projects are being tried and the scope has been expanded. Therefore, attempts to apply BlockChain to the agricultural sector are also continuing. Among them, a new attempt to solve the issues of energy and environment conservation facing mankind by combining KENAF, one of the world's four largest fiber crops, with Blockchain technology is drawing a lot of attention. 
Kenaf, the basis of the VKenaf Chain, is a first-year herbaceous plant native to West Africa. It possesses various characteristics that are not found in common plants, and is evaluated as one of the world's four largest fiber crops. It is produced as about 25,000 products which are used in various fields of daily life and industries such as pellets, pulp and bio energy. Moreover, it has high productivity as it grows fast enough to be harvested three times a year, and is also eco-friendly with its ability to absorb a large amount of carbon dioxide.
However, as most agricultural fields have done so far, the history problems such as an opaque supply system and product quality assurance are an obstacle to industrial development.
There is a company that has ambitiously jumped into this agricultural sector with the aim of establishing a better working system in the Kenaf industry by providing transparency and security through BlockChain. 
It is Richwork!
Richwork is a Singapore-based company that directly manages the entire stage of cultivation, purchase, processing and sales by linking Kenaf with BlockChain technology in Vietnam, Cambodia, Indonesia and so on. 
RichWork is contributing to the increase of income and economic development of Vietnamese farmers by cultivating, harvesting, processing and selling Kenaf in Vietnam's various places in cooperation with the Vietnamese government. In addition, it is also equipped with systems and technology to the extent that same process is being conducted even in Cambodia. .
The Vietnamese government is satisfied with the Kenaf cultivation technology and agricultural modernization program provided by RichWork, and has requested for further expansion of the project. Broadcasting media is also supporting the Richwork project in Vietnam to the extent that this achievement is largely addressed.
We met Richwork executives who are leading successful businesses in Vietnam and asked how they combined kenaf and blockchain technology to achieve industrial performance.
The following is a question and answer with the director in charge of the Richwork's Kenaf in Vietnam.
What are the advanatages of Kenaf?
Kenaf has two main advantages. 
First, there is an environmental cleanup
Second, there is a resource development. 
In term of environmental cleanup, Kenaf has a superior ability that is 40 times faster than the rate of photosynthesis in forests. So it can reduce carbon dioxide, which is the main culprit of global warming, and obtain a large amount of oxygen.
In addition, Kenaf has a high absorption efficiency of nitrogen and phosphorus in water and plays a role in water purification. And it is possible to purify the sewage by growing Kenaf up to 6m using sewage. 
In terms of resource development, since continuous resource production is possible using Kenaf's rapid growth power, it can replace existing resources necessary for the production of daily life products such as pulp, deodorant, soil conditioner, soundproofing agent, wallpaper, oil adsorbent, food, nonwoven fabric and so on. This is a great advantage of replacing resources that are soon depleted.
What is the goal of Richwork?
Richwork can cultivate 25 ones per 1m² on average, producing about 25kg's Kenaf per 1m².
We produce 250,000 kg of Kenaf per hectare, and VKenaf Chain's goal is to have at least 2,000,000 hectares of Kenaf farm.
As of 2020, Kenaf's price per ton is 150 USD, generating a profit of 37,500 USD per hectare.
When reaching our goal of cultivating 2 million hectares, $75 billion in revenue is generated and the profit can be maximized by cultivating three times per year. 
This means completing a Blockchain structure that benefits all participants in the Kenaf industry. For this goal, we are seeking to create an ecosystem of the VKenaf Eco Platform.
Please explain in more detail about the VKenaf Eco Platform that you just mentioned.
VKenaf Eco Platform consists of Vkenaf BlockChain, Vkenaf Token, Dapp, Global Exchange, Wallet, Core System and etc. Therefore, VKenaf Chain is the world's first specialized Kenaf production and distribution company operated by a decentralized P2P network system. And, its 7 key convergence mechanisms drive the value of VKenaf Token to rise. 
VKenaf Token is required to access the platform and its services. 

Traders will need a VKenaf Token to access the VKenaf Chain market.

Purchasing Kenaf's raw materials from VKenaf Chain is made with VKenaf Tokens acquired from the trading market.

Purchasing products within VKenaf Chain will be only possible with VKenaf Token.

Traders of VKenaf Chain products will accept VKenaf Tokens received from consumers in the market as a payment method.

The workers of Kenaf plantation and its factory will accept VKenaf Token as a payment method.

In order to receive dividends from VKenaf Chain, VKenaf Token must be retained. 
Because of these seven mechanisms, Token will have its own demand-driven economy and the value of Token will be completely independent of speculative ecosystems. As a result, the value of VKenaf Token will not be affected even if other cryptocurrency markets are completely collapsed.
What is the last thing you want to say?
VKenaf Chain has the ambition to create the new market space by leveraging the power of BlockChain. VKenaf Chain's project development starts in Southeast Asia and will expand across the whole Asia. Currently, VKenaf Chain is expanding Kenaf cultivation farms, which provide raw materials from major regions of Vietnam and around Cambodia. I hope you will keep an eye on how we can achieve this project.
My Crypto Heroes Announces Issuance of MCH Governance Token


Tokyo, Japan, 24th November, 2020, // ChainWire //
My Crypto Heroes is happy to announce the issuance of MCH Coin as an incentive to players in the My Crypto Heroes ecosystem, aiming to allow them to craft a "User-oriented world". The MCH coin is available on Uniswap with a newly created pool with ETH. 
My Crypto Heroes is a blockchain-based game for PC and Mobile. It allows users to collect historic heroes and raise them for battle in a Crypto World. Officially released on November 30th, 2018, MCH has recorded the most transactions and daily active users than any other blockchain game in the world.
What is MCH Coin?
MCH Coin is being issued as an ERC-20 Standard Governance Token. The issuance began on November 9th, 2020, with 50 million tokens issued.
Of the funds issued, 40% are allocated to a pay for on-going development and as rewards for advisors and early investors. 10% are allocated to marketing and the growth of the ecosystem, and 50% are allocated to the community. The Distribution Ratio of the MCH Coin is subject to change via a governance decision.
The MCH coin will be used as a voting right as part of the ecosystem's governance, with 1 coin being 1 vote. It will also be used for in-game utilities and payments. Additional information can be found here:
https://medium.com/mycryptoheroes/new-ecosystem-with-mchcoin-en-a6a82494894f
During December 2020 the first governance…
Rewards Platform StormX Offers 50% Crypto Cashback Bonus for Thanksgiving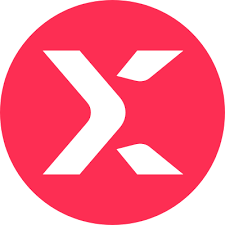 Singapore, Singapore, 23rd November, 2020, // ChainWire //
Blockchain-based rewards platform StormX has released a seasonal promotion for its award-winning Crypto Cash Back App. The promotion will allow app users to earn a 50% bonus on top of their cashback between Thanksgiving Day and Cyber Monday (November 26-30).
StormX has also introduced a brand-new staking service, allowing users to earn an additional 50% per year when they stake STMX tokens. The native ERC20 token of the StormX ecosystem, STMX has a total supply of 10 billion and is available to trade at many of the world's top exchanges, including Binance and Bittrex.
"With Bitcoin's price approaching its all-time high, interest in cryptocurrencies has renewed, though some people believe it's now too expensive to buy in," said StormX CEO and Co-Founder Simon Yu. "What we have done is create an easy way for such individuals to accumulate bitcoin, ethereum and other cryptocurrencies via everyday shopping.
"We're also excited to provide users with the ability to earn greater rewards simply by staking their tokens."
Since the StormX mobile app launched its Shop feature with over 700 stores in February 2020, some 400,000 unique users have been added to the rewards platform. StormX has also witnessed over 50% month-on-month growth for sales. The app is available for download on the App and Google Play Stores, and can be downloaded as a browser add-on from the Chrome Web…
3 Reasons Why Liquidity Dividends Protocol (LID) Will Be a Huge Winner
Since 2017, cryptocurrency has experienced both the crazy highs and the crazy lows with fortunes being made and lost overnight.  That volatility is one of the main reasons why cryptocurrency has been relatively slow to gain mass adoption.  In addition to volatility, another concern for many is the lack of security and regulation in the market.  This can be seen through the countless exchange hacks and rug pulls that seem to occur on a weekly basis.  In order for cryptocurrency to move into the next stage of maturity and bring on mass adoption, investors and users will need to feel secure knowing that their funds are safe.  One promising organization that may have the perfect solution is Liquidity Dividends Protocol (LID).
What is Liquidity Dividends Protocol?
Liquidity Dividends Protocol is an up and coming organization that provides locked liquidity services to cryptocurrency projects that launch their offerings through ERC-20 tokens.  It lets non-custodial pre-sales lock liquidity of a token in a trustless manner through Uniswap.  This locking process will prevent every investor's worst nightmare of seeing their hard-earned money disappear through "rug pull" scams that are designed to remove liquidity out of DeFi projects.
This year has seen an explosion of interest in Uniswap and DeFi projects.  Many investors have generated enormous returns on investments, but many have experienced the pain of being duped.  Below are three reasons why LID Protocol is poised to be a massive winner in…