PM7 Leverages Blockchain Technology to Disrupt the World of Advertising With First-of-Its-Kind Affiliate Marketing Platform
PRESS RELEASE
BOSTON, Dec. 14, 2017 (Global Coin Report) — PM7 is all set to start their Initial Coin Offering under smart contracts based on Ethereum, from December 17, 2017. This innovative affiliate marketing platform promises to revolutionize the concept of advertising for both online and offline projects by connecting the project creators directly to their customers, with no space for the advertising, marketing and PR agencies.
December 9, 2017
PM7 is pleased to announce that the upcoming ICO campaign for their groundbreaking affiliate marketing platform will start on December 17, 2017. Designed to be the next big innovation in the field of advertising, PM7 will bridge the gap between the project creators and their audience by eliminating the intermediaries such as the advertising, marketing and PR agencies. Based on the blockchain technology, the platform looks to redefine the professional experience in the field of MLM by making it transparent and decentralized like never before.
The PM7 team will launch their new platform in the rapidly growing market of ICO campaigns. The competition in this field has grown significantly over the last few years, forcing many campaign owners to opt for expensive marketing campaigns to attract the attention of the investors. In some instances, this cost may amount to more that 50% of the entire ICO budget. PM7 will utilize a marketing burst similar to that of multi-level marketing, for the dissemination of information related to ICO campaigns.
The primary goal of the approach introduced by PM7 is to create a win-win situation for all parties. It offers project owners the support they need to reach out to a large number of potential users and investors. On the other hand, in addition to the ICO products, the users have the opportunity to make additional earnings by recommending the ICO campaigns. The distribution capabilities of this platform will be available soon for all types of projects. The participants in the PM7 system will receive benefits and income from its functioning and development on a multilevel basis. The platform will also provide PM7+, a mobile application with unique content related to each project.
An important component of the PM7 system is the PM7 event, an indicator of the platform volume equal to the possible amount of revenue in the system. Another key system component is the PM7 digital token based on the ERC-20 standard that will be awarded to the backers supporting the ICO of PM7 platform and purchasing premium accounts with different number of events. These tokens perform infrastructure functions and they are the identifier, the unit of measurement of PM7 events, and quantity of updatable free PM7 events per month that the backers will receive by purchasing events during the ICO. The PM7 token is also a virtual currency that will be accepted and used by projects on the platform (and partners) and will be accepted later as payment for services on the platform and bonuses.
The PM7 users will also receive commission based bonus for everyone involved in the user system. In order to maximize their bonus, the users have the freedom to share information about projects through any communication channels, including messengers, letters, social networks, text messages, or anything else. PM7 has already introduced PSP, a payment service for circulation, transfer and payment by cryptocurrencies. The platform has also established an exchange market for personal transactions between users in the crypto currency and project tokens, using trading analytics tools and signals.
The company's roadmap for the future includes:
Launching PM7 ICO
Development of iOS/Android/Web SDK
PM7 Blockchain Explorer development for platform net and events visualisation
Development of social community chat for platform users
Issuance of Visa/MasterCard cards for cryptocurrency payments
Adding the possibility to pay bonuses as tokens of projects
Integration of PM7 with other types of projects
Creating own exchange market
The token distribution structure of PM7's upcoming ICO is as mentioned below.
Token Price: $0.05
Total token quantity: 1,000,000,000
Quantity of token to be sold: 500,000,000
Minimum purchase: 400 PM7
Hard cap: $12,500,000
More about this project can be found at https://pm7.com/
About PM7: PM7 is a decentralized and innovative affiliate marketing platform, designed to radically change the advertising world for online and offline projects. The main idea of the platform is to reduce the gap between the creators of advanced projects and their customers by eliminating the advertising, marketing and PR agencies and allow all participants in this process to create progressive and groundbreaking technologies.
Contact: Vadym Yevtushenko
Website: https://pm7.com/
Email: [email protected]
Disclaimer: This article should not be taken as, and is not intended to provide, investment advice. Please conduct your own thorough research before investing in any cryptocurrency.
Elon Musk Advises Crypto Users To Secure Their Crypto Keys Properly
The crypto community has not gotten over the fact that the world's richest man has now invested in Bitcoin and has been pretty active in the industry.
However, the community is now receiving security tips for storing cryptocurrencies from Tesla's chief executive officer. While pointing the security of cryptocurrencies, Tesla also criticized Freewallet app, a crypto wallet for its slack in security.
He also added that crypto investors should not bother doing business with wallets that don't provide them with private keys.
Users should store their private keys
The unique way cryptocurrencies are stored makes them not redeemable when the keys are lost. Whether the holder stores them with third-party custodians or exchanges, the owner can only claim them when they provide keys to the crypto funds.
That makes securing the keys the most important thing when dealing with cryptocurrencies. As a result, selecting the safest hot or cold wallet is a priority if users want to keep their crypto investments safe.
Elon Musk has come out to advise investors to always store their private keys personally. For a company to receive the attention of the world's richest man is something to take advantage of to grow. However, FreewalletApp's short conversation with Musk is a sort of negative publicity to them.
After the company engaged with Musk about a Dogecoin-related post, the Tesla founder pointed out faults with the firm.
He advised digital asset investors to stay…
Bitcoin Surges After Tesla Bought $1.5 Billion Worth of BTC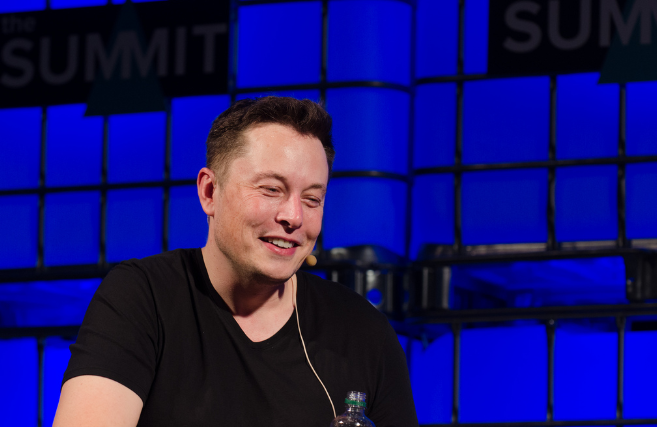 The sudden rise of Bitcoin has been connected to the decision taken by the Tesla electric car company to buy $1.5 billion worth of Bitcoin.
The company explained in a filing with the Securities and Exchange Commission (SEC) that it bought Bitcoin to diversify its cash returns and more flexibility.
Musk's Tweets also impacted Dogecoin's price
Tesla also added that it will start accepting Bitcoin payments for all its products, although this will be based on a limited basis and applicable laws. If the company concludes and starts accepting cryptocurrency, it will make it the first major car manufacturer to accept Bitcoin payments. The company's founder and Chief Executive Officer Elon Musk has developed an interest in Bitcoin and cryptocurrencies.
He has been tweeting severally about the viability of the Dogecoin (DOGE), which doesn't have an important market value attached to it.
ur welcome pic.twitter.com/e2KF57KLxb

— Elon Musk (@elonmusk) February 4, 2021
Few hours after endorsing Dogecoin, the cryptocurrency rose by an impressive 50%. But regulatory authorities are still concerned about the risks in cryptocurrency investments, with several regulatory bodies warning traders and investors they could lose all their money from crypto investments.
But for Tesla, the company decides to diversify its funds and increased its cash returns. However, Tesla also warned investors about the volatility of Bitcoin's price in its SEC filing. According to the SEC…
Partnership Between Bridge Mutual & AllianceBlock Announced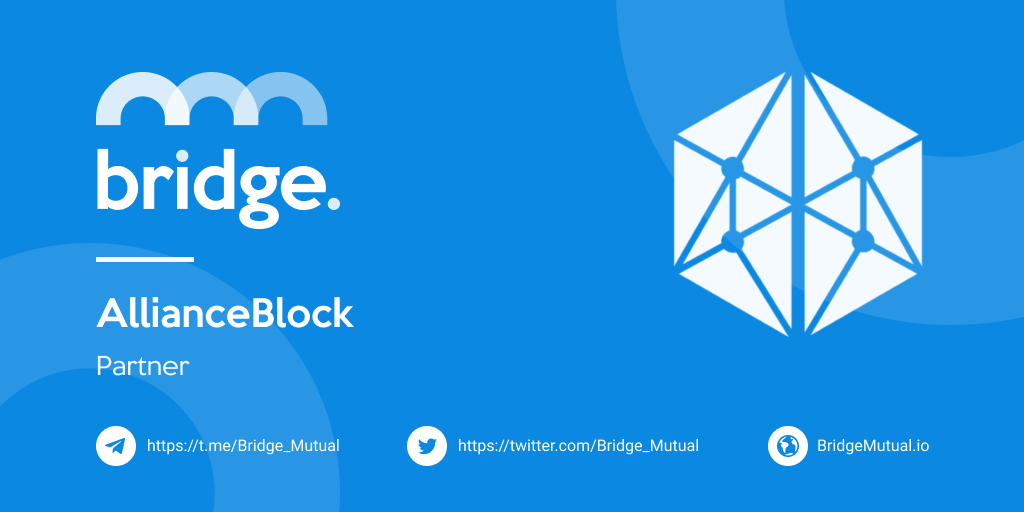 Decentralized peer-to-peer discretionary digital asset coverage platform Bridge Mutual has announced a partnership with AllianceBlock. AllianceBlock is a decentralized, blockchain-agnostic layer 2 protocol bridging decentralized finance with traditional finance. The partnership will allow AllianceBlock and Bridge Mutual to provide traditional investors with a protected bridge to DeFi through decentralized coverage. 
"Discretionary coverage is a very important part of our ecosystem, so we are excited to partner with Bridge Mutual and leverage each other's technologies," says Rachid Ajaja, CEO of AllianceBlock. "We look forward to building an ecosystem where all participants have access to the best products while mitigating the ever-present risk of smart contract failure, hacks, and the resultant loss of collateral value."
In 2020, as much as $200 million worth of digital assets was lost in attacks on major digital asset services. Bridge Mutual's platform gives users the option to purchase and provide discretionary coverage, reducing investors' risk of losing funds because of theft, exchange hacks, stablecoin price crashes, exploited contracts, and other vulnerabilities in digital assets. 
By using Alliance Block's multi-pair liquidity mining platform, Bridge Mutual will be able to offer BMI token holders instant liquidity through staking and high APY rewards for a variety of pairs. Once integrated into AllianceBlock's P2P lending platform, Bridge mutual will be able to provide coverage to investors. Additionally, Bridge Mutual is working towards…