PM7 Leverages Blockchain Technology to Disrupt the World of Advertising With First-of-Its-Kind Affiliate Marketing Platform
PRESS RELEASE
BOSTON, Dec. 14, 2017 (Global Coin Report) — PM7 is all set to start their Initial Coin Offering under smart contracts based on Ethereum, from December 17, 2017. This innovative affiliate marketing platform promises to revolutionize the concept of advertising for both online and offline projects by connecting the project creators directly to their customers, with no space for the advertising, marketing and PR agencies.
December 9, 2017
PM7 is pleased to announce that the upcoming ICO campaign for their groundbreaking affiliate marketing platform will start on December 17, 2017. Designed to be the next big innovation in the field of advertising, PM7 will bridge the gap between the project creators and their audience by eliminating the intermediaries such as the advertising, marketing and PR agencies. Based on the blockchain technology, the platform looks to redefine the professional experience in the field of MLM by making it transparent and decentralized like never before.
The PM7 team will launch their new platform in the rapidly growing market of ICO campaigns. The competition in this field has grown significantly over the last few years, forcing many campaign owners to opt for expensive marketing campaigns to attract the attention of the investors. In some instances, this cost may amount to more that 50% of the entire ICO budget. PM7 will utilize a marketing burst similar to that of multi-level marketing, for the dissemination of information related to ICO campaigns.
The primary goal of the approach introduced by PM7 is to create a win-win situation for all parties. It offers project owners the support they need to reach out to a large number of potential users and investors. On the other hand, in addition to the ICO products, the users have the opportunity to make additional earnings by recommending the ICO campaigns. The distribution capabilities of this platform will be available soon for all types of projects. The participants in the PM7 system will receive benefits and income from its functioning and development on a multilevel basis. The platform will also provide PM7+, a mobile application with unique content related to each project.
An important component of the PM7 system is the PM7 event, an indicator of the platform volume equal to the possible amount of revenue in the system. Another key system component is the PM7 digital token based on the ERC-20 standard that will be awarded to the backers supporting the ICO of PM7 platform and purchasing premium accounts with different number of events. These tokens perform infrastructure functions and they are the identifier, the unit of measurement of PM7 events, and quantity of updatable free PM7 events per month that the backers will receive by purchasing events during the ICO. The PM7 token is also a virtual currency that will be accepted and used by projects on the platform (and partners) and will be accepted later as payment for services on the platform and bonuses.
The PM7 users will also receive commission based bonus for everyone involved in the user system. In order to maximize their bonus, the users have the freedom to share information about projects through any communication channels, including messengers, letters, social networks, text messages, or anything else. PM7 has already introduced PSP, a payment service for circulation, transfer and payment by cryptocurrencies. The platform has also established an exchange market for personal transactions between users in the crypto currency and project tokens, using trading analytics tools and signals.
The company's roadmap for the future includes:
Launching PM7 ICO
Development of iOS/Android/Web SDK
PM7 Blockchain Explorer development for platform net and events visualisation
Development of social community chat for platform users
Issuance of Visa/MasterCard cards for cryptocurrency payments
Adding the possibility to pay bonuses as tokens of projects
Integration of PM7 with other types of projects
Creating own exchange market
The token distribution structure of PM7's upcoming ICO is as mentioned below.
Token Price: $0.05
Total token quantity: 1,000,000,000
Quantity of token to be sold: 500,000,000
Minimum purchase: 400 PM7
Hard cap: $12,500,000
More about this project can be found at https://pm7.com/
About PM7: PM7 is a decentralized and innovative affiliate marketing platform, designed to radically change the advertising world for online and offline projects. The main idea of the platform is to reduce the gap between the creators of advanced projects and their customers by eliminating the advertising, marketing and PR agencies and allow all participants in this process to create progressive and groundbreaking technologies.
Contact: Vadym Yevtushenko
Website: https://pm7.com/
Email: v@pm7.com
Disclaimer: This article should not be taken as, and is not intended to provide, investment advice. Please conduct your own thorough research before investing in any cryptocurrency.
Warren Buffett and TRON's Justin Sun Finally Meet for Charity Lunch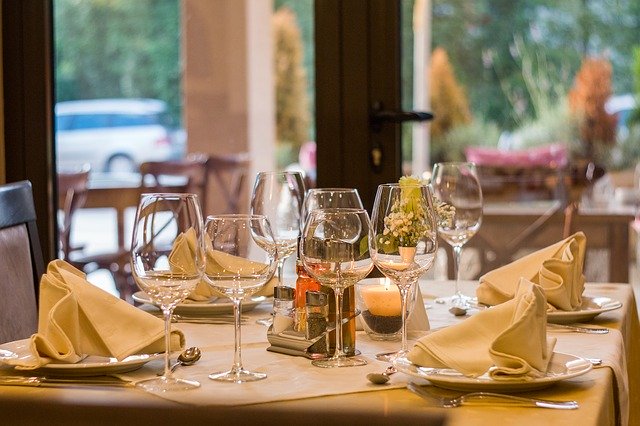 The creator and CEO of a cryptocurrency/decentralised project TRON, Justin Sun, has finally managed to meet with Warren Buffett over a charity lunch. The billionaire and chairman of Berkshire Hathaway has been in constant negotiations with Sun over a possible lunch but the two executives were constantly busy, which has resulted in numerous postponements.
According to Cointelegraph, the two of them decided to meet on January 23 in Nebraska. They were attending a private country club there, but it seems that they weren't the only ones who made it to the gathering. Some of the other guests who joined Sun and Buffett were Charlie Lee, the founder of Litecoin Foundation, Chris Lee, the CFO of Huobi, Helen Hai, the head of Binance Charity Foundation, and Yoni Assia, the CEO of eToro. 
Sun was rather excited about the event, claiming that it was 'really an honor' to meet Warren Buffett in person. Moreover, Sun stated that he was grateful for Buffett's vision, wisdom, and dinner. Finally, he said he would always remember pieces of advice Buffett provided him with when it comes to making a better ecosystem for Tron and doing business with partners in the world of blockchain.
Why Was This Luncheon Organised in the First Place?
Those who are not from the crypto…
Should You Invest in TRON in 2020?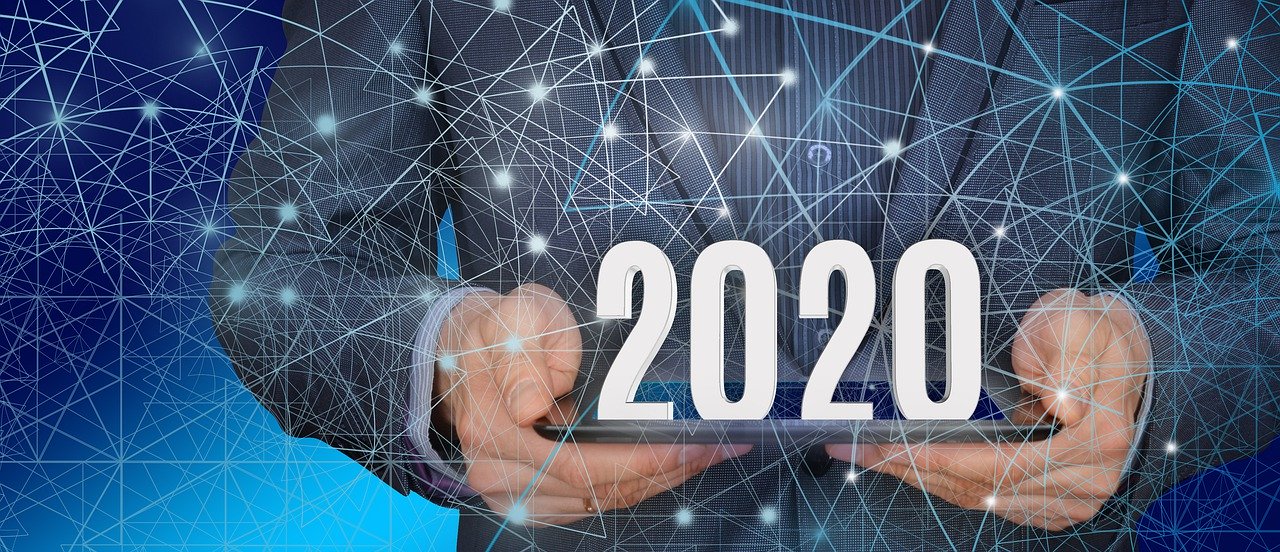 Although the idea of using cryptocurrencies and incorporating them into the modern world is not that new anymore, some people still don't have a clue about the many options cryptocurrencies offer. The majority of people probably know about Bitcoin, but there are many other cryptos that have evolved in recent years. One of them is TRON, founded in 2017 by Justin Sun, who managed to make it quite famous in one year's time.
If you are only getting started with Tron, you probably don't know much about this promising cryptocurrency. That's why we have done some digging for you and found all the predictions for TRON in 2020. 
In this text, we will list all the facts brought up by cryptocurrency experts, so that you can see for yourself if TRON is something you would like to invest in.
Advantages
Let's start with the positive aspects of TRON. There are several good things that indicate how successful this cryptocurrency could be in the future, as well as how much its users could benefit from it.
Great Team
As mentioned before, TRON was founded by Justin Sun, one of the most talented young people who got listed in the Forbes '30 Under 30' section. Continue Reading
5 reasons why you should use a brokerage exchange service to buy and convert cryptocurrencies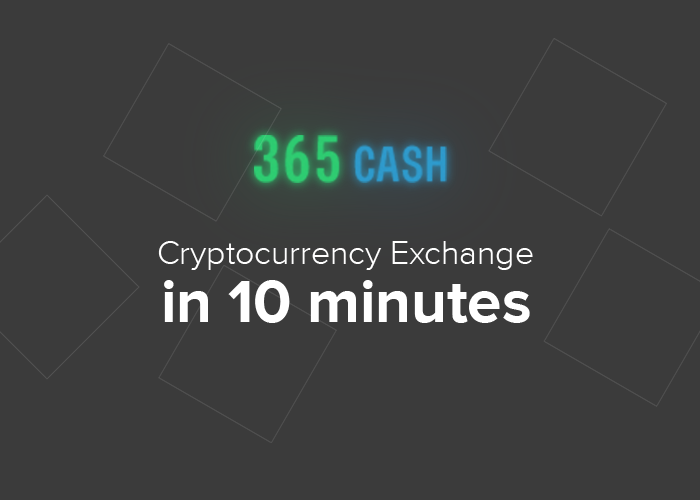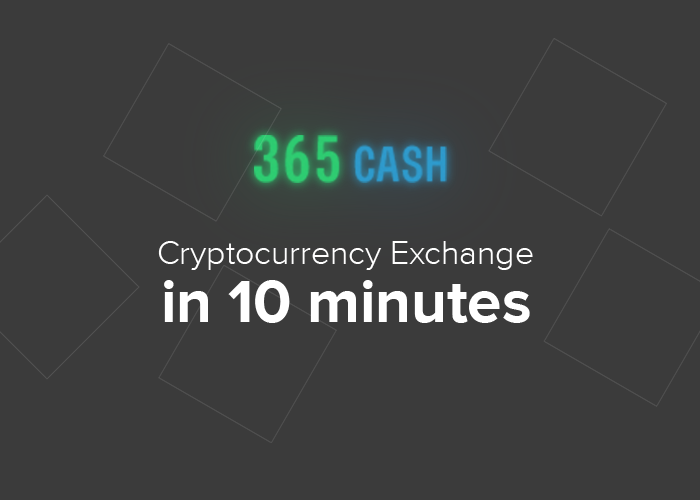 It is considered that the best place to buy cryptocurrencies exchanges. But this is a mistake. Let's think about why we don't buy fiat currencies on stock and currency exchanges or on the interbank market. Because it takes a lot of time, you need to have quite large amounts, and trading licenses are also a problem.
The situation is similar in the cryptocurrency market. Exchanges require a lengthy KYC verification process. the process of withdrawing funds through a merchant can take up to 5 banking days. It should also be remembered that before withdrawing funds, you must conduct trading operations. 
What are the advantages of the brokerage service 365Cash.co?
You don't need to go through a lengthy KYC verification process. This is a crucial aspect for those who worry about their anonymity. 
Low limits and fast execution of the exchange order. If you need a small amount quickly – 365Cash.co is the best choice.
The ability to use payment systems like Perfect Money, Payeer, AdvCash to buy cryptocurrencies at the market rate. Exchanges do not provide this opportunity.
Low commission. We do not charge customers a fixed fee for the exchange. We work at the market rate and are completely dependent on the spread.
Quick…