Revolutionary Blockchain-Powered Social Media Platform Hyprr Set To Launch In August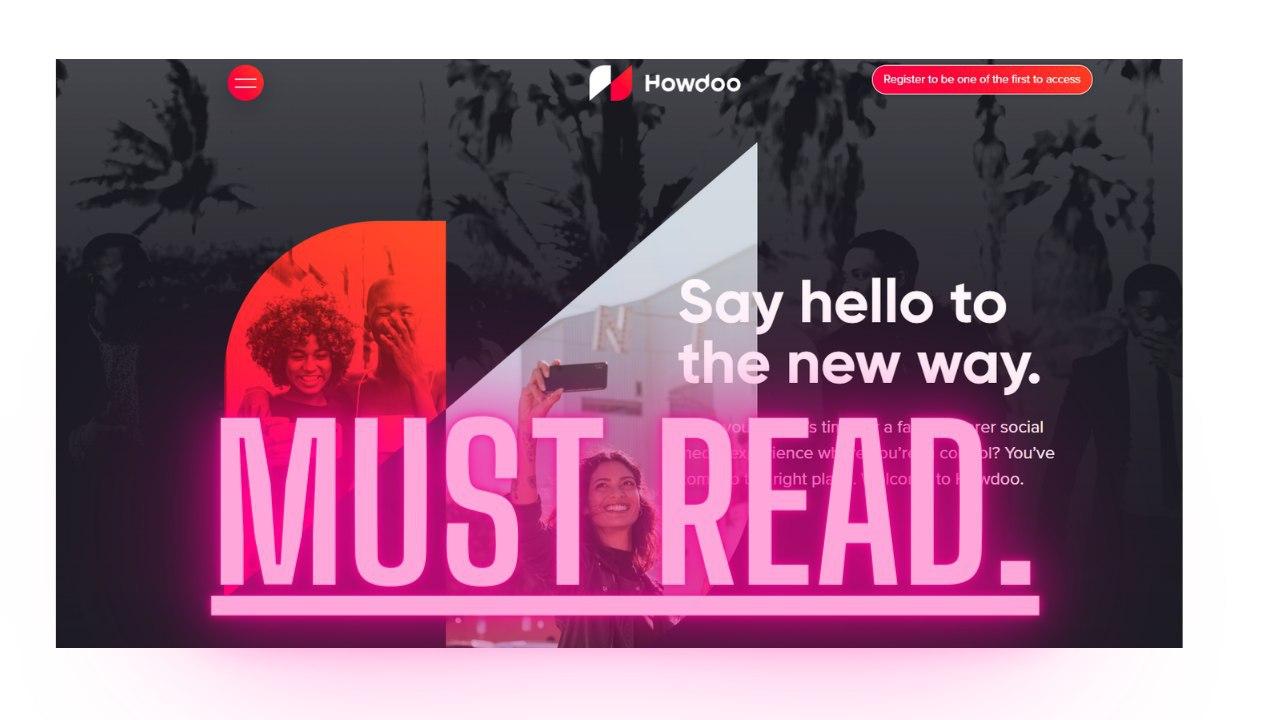 This could be a game-changer as Hyprr (formerly Howdoo) incorporates most of the benefits of other social media platforms and combines them into one. Oh…and it's also on the blockchain, so censorship-resistant you could say. 
HowDoo officially changes its name to Hyprr. The team is pleased to finally announce the launch of their new blockchain-powered social media platform Hyprr going public in August.
Why Hyprr? You may ask.
The answer is simple and straightforward.
The current social media landscape is no longer sustainable. There have been several cases of data breach and unauthorized mining of users' data. The owners of the popular social media platforms wield too much power and take arbitrary decisions. It is really all about them and what they want, when in fact, it should be about the users.
Now is the time for a change. This is why the idea of a social media platform truly powered by blockchain technology is an exciting one. A platform that gives full control and ownership to users, a safe and secure space where users can decide what happens to their information. A social media platform where content creators are duly paid and rewarded for their content. The good news is, a social platform like this already here, it is called Hyprr. Let's say you're a content creator with a few thousand followers, well under youtube's model- or anyone else's for that matter, you're hardly making much. With Hyprr, you receive upwards of 90% of the revenue, and get this- you can start a subscription service for your channel, right inside your account. Want to have multiple accounts for different audiences or interests? No problem, done. It's not like facebook where you're restricted in every which way, not like twitter where you can just tweet, and not like tik tok where it's all about footage- it combines the best of all in terms of mediums, and then allows creators to monetize their own content. In short, it puts creators in business for themselves. That's a way better model for creators, and it's no surprise that Hyprr already has several hundreds of creators lining up for their beta opening. That's a potential user base of millions…and they're hardly getting started. 
Hyprr is a revolutionary blockchain-powered social media platform introducing the world to a new way of using social media. Hyprr allows users 100% freedom and flexibility over their information and content. Users have power over their data and can decide if they want third parties to have access to it or not.
One of the amazing things about Hyprr is its frictionless tipping feature, as a content creator, if a user likes your content and decides to tip you, you get 100% of it instantly. It is so seamless. The main exchange for Hyprr as of now is Exmarkets, where it's trading under the former Howdoo token symbol, which is UDOO. 
Here are some other cool stuff about Hyprr and why it is going to change the face of social media forever:
Some Amazing Features To Look Out For
Hyprr is a blend of the features available on traditional social media platforms, and innovative ones that will give users a truly new experience. Hyprr combines short-form video, music integration, streaming and augmented reality plus photos, videos, streaming, blogs, and podcasting as well as integrating some features you already enjoy on popular social media platforms such as: Snapchat with its AR on photos and video to TikTok with short videos featuring music from your mobile.
Hyprr is set to deliver users an exciting and well rounded social media experience no platform has done before.
Decentralization – Unlike the current centralized social media platforms where operators control users' accounts and information, Hyprr is a truly decentralized platform and none of your data is stored on a central server.
Privacy – Hyprr is an ethical and user-friendly social media platform that places premium priority over the protection of sensitive personal information. Hyprr gives users full control over their data and can share it at their discretion. This is to prevent Cambridge Analytica-like scandals. Users don't sign off their data rights to any third-party or Hyprr.
Censorship-Resistant: Hyprr users will have the freedom to express their thoughts and ideas without censorship. That's hardly the case today, the giants social media sites have become heavily politicized.
Digital rights management: On Hyprr, content creators will be able to protect their rights over their content.
In addition to these cool features and functionality, content creators will have full freedom on how they want people to engage with their content. Creators will be able to allow a preview % to be viewed before requesting payment to watch more. What's more? Users will have the ability to tip, donate, pay for content and subscribe to their favorite channels.
The Token Swap…
Hyprr has announced a new native token that will be called the Hyp. This token is built on their own blockchain, which brings an end to their dependence on the ethereum blockchain. Current token holders have nothing to worry about as there will be a 1:1 swap of the UDOO to the HYPE and the tokenomics will remain exactly the same, with the same supply.
Early Access For Creators…
If you are a creator and are super-excited to get started with Hyprr, you will be able to join the platform(with over other 100k creators) this week so you can start setting up your channel and getting your best content ready so you can build a big following pretty fast.
The Hyppr app will be launched to the general public in late August, this will be published to the Google Play, Huawei App Gallery, Samsung App Store and IOS (date live for download subject to platform review and publication).
Excited to be a part of this revolutionary shift in the social media space? Then you want to be a part of the HYPE and join Hyprr. Now is the right time to allow users to have full ownership and control of their information and content, only a truly decentralized platform can make that happen, Hyprr Will. For more information on hyprr and its amazing features, visit their official website.
Summary: Hyprr launches a revolutionary and fully decentralized blockchain-powered social media platform that rewards content creators and gives users full control over their information.
Casino Card Games Everyone Should Know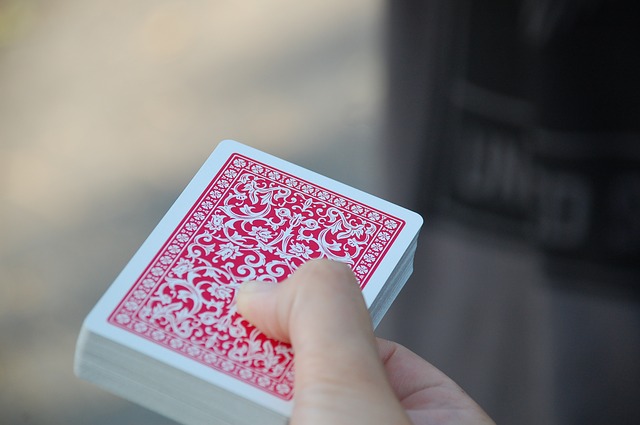 Do you know how to play the most iconic, rewarding, and popular casino games? Surely you thought of roulette and slots first, but you might be surprised how much more lucrative and exciting playing card games can be. 
Ok, we understand that poker takes a lot longer to learn and master than blackjack. But out of this list of the top casino card games, it's definitely a favorite of players all around the world. Card games generally tend to challenge us a little more than the other games like slots and roulette. Perhaps that's the reason why players who love blackjack or baccarat usually stick to them. 
Some card games are based mostly on luck, but the ones that challenge you are a lot of fun as well. Here are the classic card games you'll find in every casino, including online at sites like 888 Casino.
Blackjack – The World's Favorite Casino Card Game
The blackjack table is usually crowded when you visit a casino, that's because blackjack players understand what they can gain. Blackjack has the highest return to player rate out of all the table games. Roughly 99.7% of all the money the casino earns from blackjack goes back to players!
Moreover, with blackjack, you can choose from several different variants, so even if you are a pro, you don't need to feel bored. Plus,…
Slots themes that players love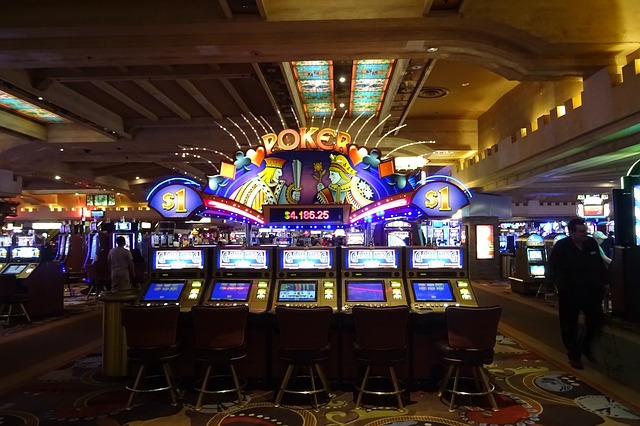 One of the main reasons that the online slots industry has taken off with such speed and force over the last two decades is that due to the inherent capabilities of the platform there are quite literally thousands of different themes that these delightful little gambling games can adopt. The scope of flexibility is well and truly fascinating – these days you can play online UK slots using a theme from pretty much anything! 
Honestly, there are some barmy games out there today, just consider the outrageous The Codfather game by NetEnt… Regardless, the prominence of dedicated slot themes in the 21st century is an essential cornerstone of the whole industry, without this fact it would look completely different. But what are some slot themes that players love? Read ahead to find out! 
Classic style themed slots 
The funny thing about classic style themed slots is that in the very early days of the online slots industry these games were by far the most common, however this was more because of technological constraints rather than anything else. As soon as developers had the know-how to create more colourful and vibrant themes for their online slots classic style games slowly fell into obscurity. 
But here's the thing: after almost two decades of colourful and themed slots there are a growing number of slot gamblers who just…
The most famous casino cheaters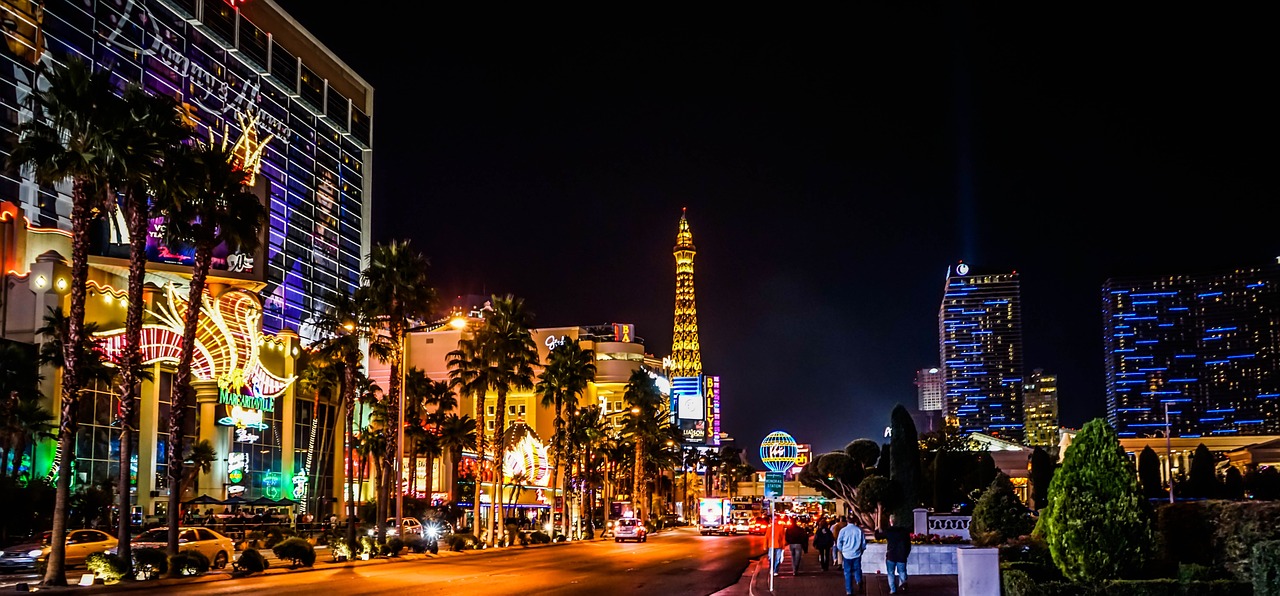 Ever since there have been casinos, there have been casino cheats. These are people who want to win so badly that they are prepared to do anything – including breaking the law – to make it happen. Some people have even become so notorious for what they have done that they are famous (or rather, infamous) for their cheating. We look at some of the most high profile now – play here.
Tommy Glenn Carmichael
Tommy Glenn Carmichael added his name to the roll call of cheaters due to slot machines. He has even been imprisoned for what he did. It all began in 1980 – Carmichael used a metal device that he would put into the slot machine, making it think that a coin had been inserted. It would trigger the game without Carmichael having to pay anything at all. 
Eventually, as slots became more updated, the device no longer worked. So Carmichael started to use smaller casinos in Las Vegas; they still had the older machines as it cost a lot to update them. However, it was at this time he was caught, and sent to prison for five years. When he was released in 1987, Carmichael clearly had not learnt his lesson, and he started cheating again. To do so, he had to buy a slot machine and really learn how it all worked.…