Should You Invest in TRON in 2020?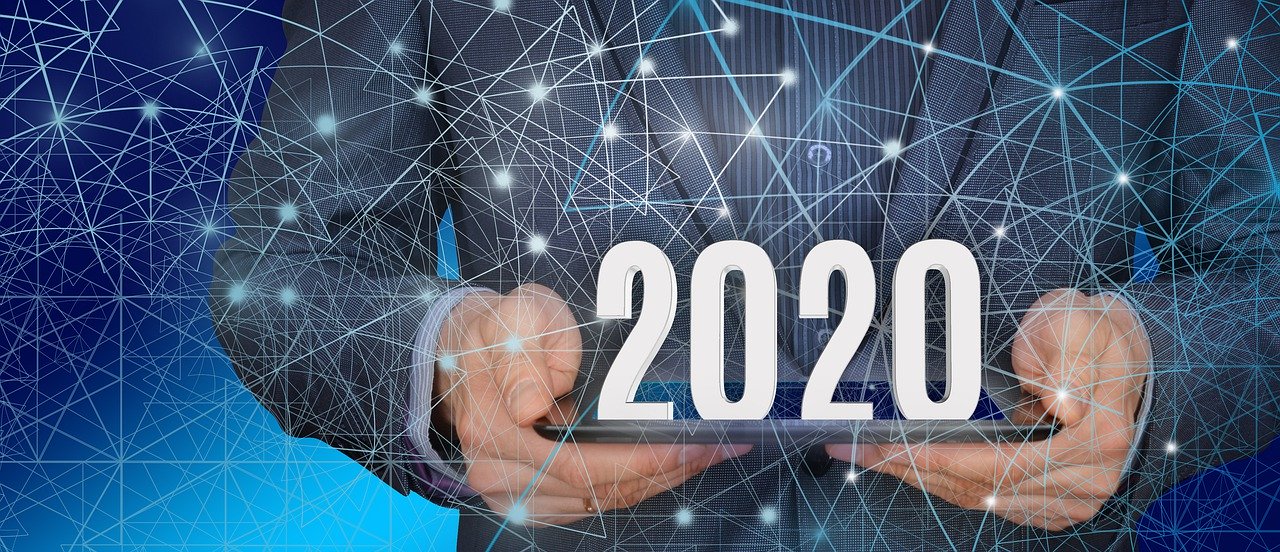 Although the idea of using cryptocurrencies and incorporating them into the modern world is not that new anymore, some people still don't have a clue about the many options cryptocurrencies offer. The majority of people probably know about Bitcoin, but there are many other cryptos that have evolved in recent years. One of them is TRON, founded in 2017 by Justin Sun, who managed to make it quite famous in one year's time.
If you are only getting started with Tron, you probably don't know much about this promising cryptocurrency. That's why we have done some digging for you and found all the predictions for TRON in 2020. 
In this text, we will list all the facts brought up by cryptocurrency experts, so that you can see for yourself if TRON is something you would like to invest in.
Advantages
Let's start with the positive aspects of TRON. There are several good things that indicate how successful this cryptocurrency could be in the future, as well as how much its users could benefit from it.
Great Team
As mentioned before, TRON was founded by Justin Sun, one of the most talented young people who got listed in the Forbes '30 Under 30' section. Apart from being the mastermind behind TRON, he is also a man who holds the future of BitTorrent in his hands. 
This young man has already done some impressive things, one of them being the launch of the Chinese version of Snapchat called Peiwo Sun. Of course, Sun was aware that he couldn't do everything by himself, which is why he has created a network that consists of creative people like himself to support his vision, which proved to be a great idea.
Connections
Justin Sun understands how a successful business is created but he also knows how important it is to make strong connections with other prominent names in the field. Some sources claim that a part of his wisdom comes from his close relationship with a Chinese billionaire Jack Ma. 
Be that as it may, Justin Sun has made some great business decisions when it comes to choosing his partners. In 2019, he formed a partnership with Samsung that is now accepting cryptocurrencies and blockchain-based apps.
Transactions
TRON is a cryptocurrency that has very low transaction fees. In fact, the fees are so small that you feel like they don't exist at all. Whenever you are making a transaction using the TRON cryptocurrency, you will pay approximately $0.000005, which means that you don't need to think twice about how many times you can move your TRON coins around.
Disadvantages
There is no such thing as perfection, and TRON is no exception to that rule. Let's explore the downsides of this cryptocurrency.
Fluctuation
The problem with all cryptocurrencies on the market is that they are more or less dependent on the value of the main cryptocurrency. This is why you can never be sure whether the value of your cryptocurrency will go up or even stay where it is and bring you some profit. 
Although TRON has witnessed growth from the moment it was launched, there's no guarantee it will continue to go in that direction. Of course, there are experts who continuously follow the coin's status and offer price predictions. Still, when it comes to investing in cryptos, you are the one who will face the consequences of your choices in the end.
High Supply
One of the main discussions regarding TRON is the number of available coins on the market. As opposed to some other coins, TRON cannot be mined in the same way as its predecessors. What does that mean?
When you have a vast amount of coins that cannot be mined, there is a higher chance of price manipulation. Either a limited number of people will hold a monopoly over this cryptocurrency or a high number of coins will lower its value and make it an undesirable asset.
Conclusion
TRON is a cryptocurrency that has created a lot of noise in the last couple of years. The characteristics we've listed above are vital pieces of information for the people ready to invest in this coin. 
Once we did the math, we've come to the following conclusion — if you have enough cash, this is a good time to invest in TRON since it has more advantages than disadvantages at this particular moment. And yes, there is a possibility that the price will go down, but that is always the case with any cryptocurrency.
All in all, TRON has a great team of individuals who work on it day and night, as well as a crucial partnership with Samsung that will make it one of the most useful cryptocurrencies on the market once it all starts functioning as planned. 
Finally, the perfect time to invest in anything is when the price is still low, which is why buying TRON now is a good decision that might benefit you in the future.
Image by Gerd Altmann from Pixabay
Celebrate BitStarz' Birthday and Win a Tesla Model 3!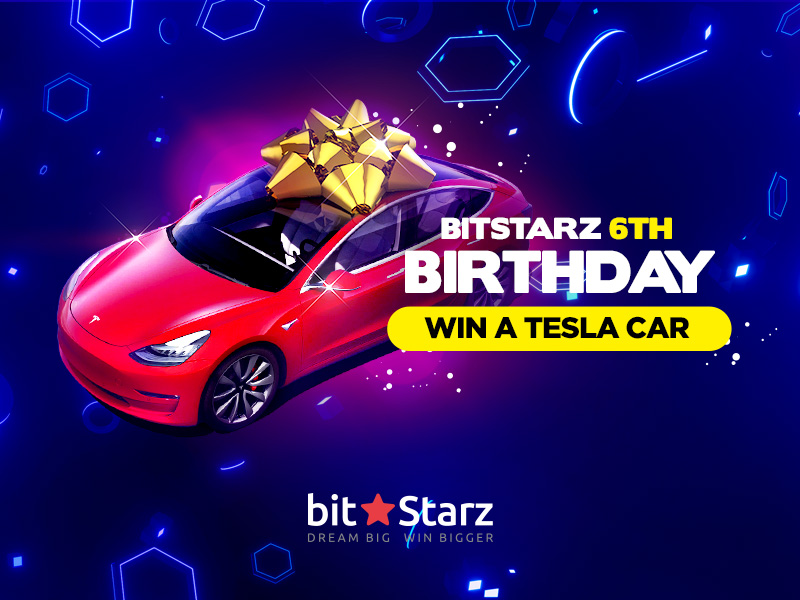 Everyone's favorite online casino is baking a cake, popping the champagne, and inviting you to the biggest and best birthday party of the year. BitStarz is getting ready to celebrate its 6th birthday and we're doing it in style with a promotion that will drive you insane.
If you love cars and casino games, you're in for one epic birthday treat courtesy of BitStarz. When you deposit at BitStarz during the birthday celebrations you will get a ticket (or tickets) that give you entry into the draw for a brand-new Tesla Model 3 – now that's one birthday bash you don't want to miss out on!
Speed Around the Reels and the Race Track
We've all dreamed of owning a Tesla at one point in our lives, and now BitStarz is making this dream a reality. Imagine hurtling from 0-100km/h in as little as 3.4 seconds in your brand-new Model 3, or zooming down the highway at 261km/h in ultimate luxury – we don't recommend doing this, by the way.
It's definitely the only way to travel in 2020, and what's more, you're doing the planet a favor by going electric. Make sure you're in the BitStarz birthday lottery to get your hands on this high-powered and high-tech car.
Entering the Lottery…
Making Your Investment Work: What You Need To Grow Your Crypto Business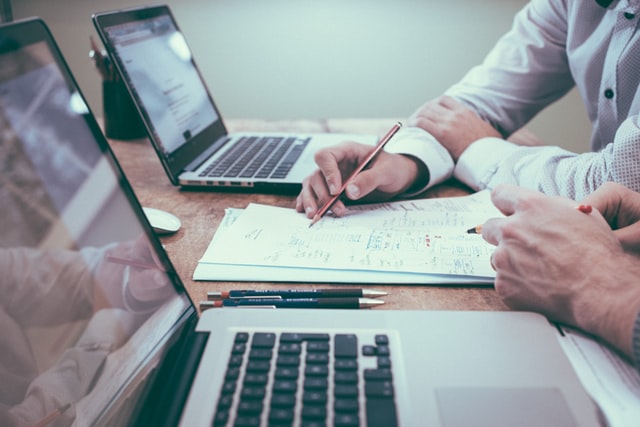 The question of whether or not cryptocurrency is a worthy investment has been answered. It seems that over  61% of Americans have invested in cryptocurrency, according to Finder. That is why establishing a crypto business is a savvy financial move. If you've already got one, the next order of business is to grow it accordingly. So what does your crypto business need to grow?
Added Manpower
One of the top reasons small businesses fail is because of overexpansion, according to the Small Business Administration. So while you're looking to grow your business, make sure it is within suitable means. If your crypto business is looking to take on more clients, it needs more people. Whether you need more programmers, traders, marketing staff, etc. you need to make sure you don't go overboard. The last thing your business needs is being overburdened with additional employees that it cannot afford. So it is recommended that you add people with skills critical to your operational growth.
Suitable Insurance
If your business has a certain number of employees, it will be subject under the Workers Compensation Law that all states passed in 1950. Having workers comp insurance protects your business if an employee becomes injured or ill at work. That type of insurance also covers loss…
Sologenic Lists 30 Securities Exchanges For Stocks Tokenization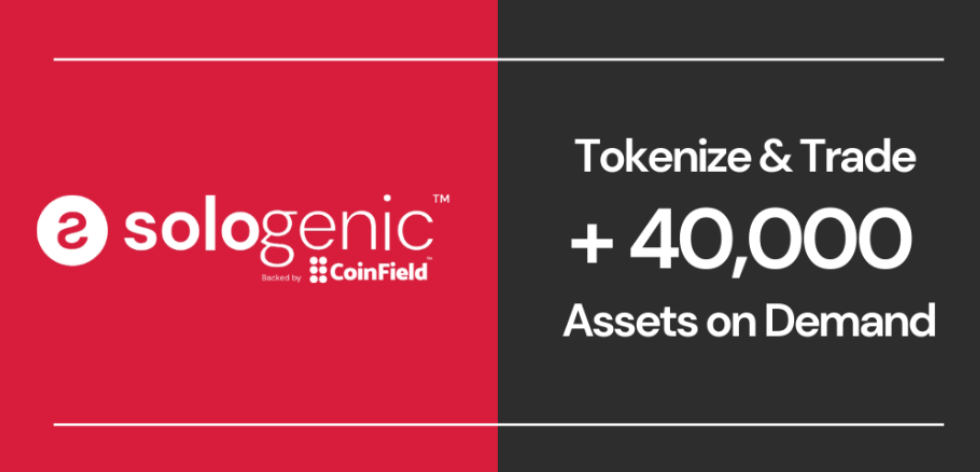 European crypto exchange CoinField is getting closer to the launch date of its ambitious Sologenic project.  This week it announced all of the stock exchanges that will be "compatible" for tokenized assets trading on the XRP Ledger.  Once live, the Sologenic ecosystem will allow trading of 40,000 stocks, ETFs and commodities. These traditional assets will be turned into stablecoins and backed by real-word assets, per Sologenic. 
Here is the complete and very impressive list of traditional stock exchanges that Sologenic is adding to its platform:
NASDAQ
New York Stock Exchange & NYSE MKT
Toronto Stock Exchange
TSX Venture Exchange
Athens Exchange
BME Spanish Exchanges
Deutsche Borse (XETRA)
Irish Stock Exchange
Johannesburg Stock Exchange
London Stock Exchange & IOB
Milan Stock Exchange
NASDAQ OMX Copenhagen, Helsinki and Stockholm
NYSE Euronext Amsterdam AEX, Brussels, Lisbon and Paris
Oslo Stock Exchange
Prague Stock Exchange
SIX Swiss Exchange
Wiener Borse / Vienna Stock Exchange
Warsaw Stock Exchange
Australian Securities Exchange
Hong Kong Exchanges
HK Stock Connect
Singapore Exchange