Should You Invest in TRON in 2020?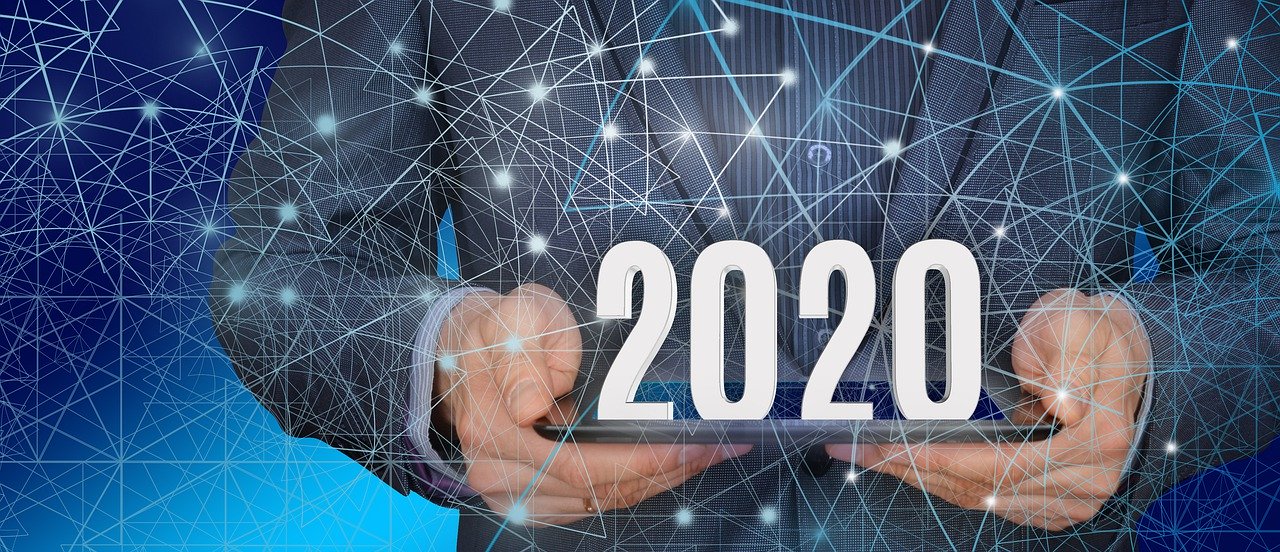 Although the idea of using cryptocurrencies and incorporating them into the modern world is not that new anymore, some people still don't have a clue about the many options cryptocurrencies offer. The majority of people probably know about Bitcoin, but there are many other cryptos that have evolved in recent years. One of them is TRON, founded in 2017 by Justin Sun, who managed to make it quite famous in one year's time.
If you are only getting started with Tron, you probably don't know much about this promising cryptocurrency. That's why we have done some digging for you and found all the predictions for TRON in 2020. 
In this text, we will list all the facts brought up by cryptocurrency experts, so that you can see for yourself if TRON is something you would like to invest in.
Advantages
Let's start with the positive aspects of TRON. There are several good things that indicate how successful this cryptocurrency could be in the future, as well as how much its users could benefit from it.
Great Team
As mentioned before, TRON was founded by Justin Sun, one of the most talented young people who got listed in the Forbes '30 Under 30' section. Apart from being the mastermind behind TRON, he is also a man who holds the future of BitTorrent in his hands. 
This young man has already done some impressive things, one of them being the launch of the Chinese version of Snapchat called Peiwo Sun. Of course, Sun was aware that he couldn't do everything by himself, which is why he has created a network that consists of creative people like himself to support his vision, which proved to be a great idea.
Connections
Justin Sun understands how a successful business is created but he also knows how important it is to make strong connections with other prominent names in the field. Some sources claim that a part of his wisdom comes from his close relationship with a Chinese billionaire Jack Ma. 
Be that as it may, Justin Sun has made some great business decisions when it comes to choosing his partners. In 2019, he formed a partnership with Samsung that is now accepting cryptocurrencies and blockchain-based apps.
Transactions
TRON is a cryptocurrency that has very low transaction fees. In fact, the fees are so small that you feel like they don't exist at all. Whenever you are making a transaction using the TRON cryptocurrency, you will pay approximately $0.000005, which means that you don't need to think twice about how many times you can move your TRON coins around.
Disadvantages
There is no such thing as perfection, and TRON is no exception to that rule. Let's explore the downsides of this cryptocurrency.
Fluctuation
The problem with all cryptocurrencies on the market is that they are more or less dependent on the value of the main cryptocurrency. This is why you can never be sure whether the value of your cryptocurrency will go up or even stay where it is and bring you some profit. 
Although TRON has witnessed growth from the moment it was launched, there's no guarantee it will continue to go in that direction. Of course, there are experts who continuously follow the coin's status and offer price predictions. Still, when it comes to investing in cryptos, you are the one who will face the consequences of your choices in the end.
High Supply
One of the main discussions regarding TRON is the number of available coins on the market. As opposed to some other coins, TRON cannot be mined in the same way as its predecessors. What does that mean?
When you have a vast amount of coins that cannot be mined, there is a higher chance of price manipulation. Either a limited number of people will hold a monopoly over this cryptocurrency or a high number of coins will lower its value and make it an undesirable asset.
Conclusion
TRON is a cryptocurrency that has created a lot of noise in the last couple of years. The characteristics we've listed above are vital pieces of information for the people ready to invest in this coin. 
Once we did the math, we've come to the following conclusion — if you have enough cash, this is a good time to invest in TRON since it has more advantages than disadvantages at this particular moment. And yes, there is a possibility that the price will go down, but that is always the case with any cryptocurrency.
All in all, TRON has a great team of individuals who work on it day and night, as well as a crucial partnership with Samsung that will make it one of the most useful cryptocurrencies on the market once it all starts functioning as planned. 
Finally, the perfect time to invest in anything is when the price is still low, which is why buying TRON now is a good decision that might benefit you in the future.
Image by Gerd Altmann from Pixabay
12 Peers Capital Markets Purchases DigitalBits XDB Token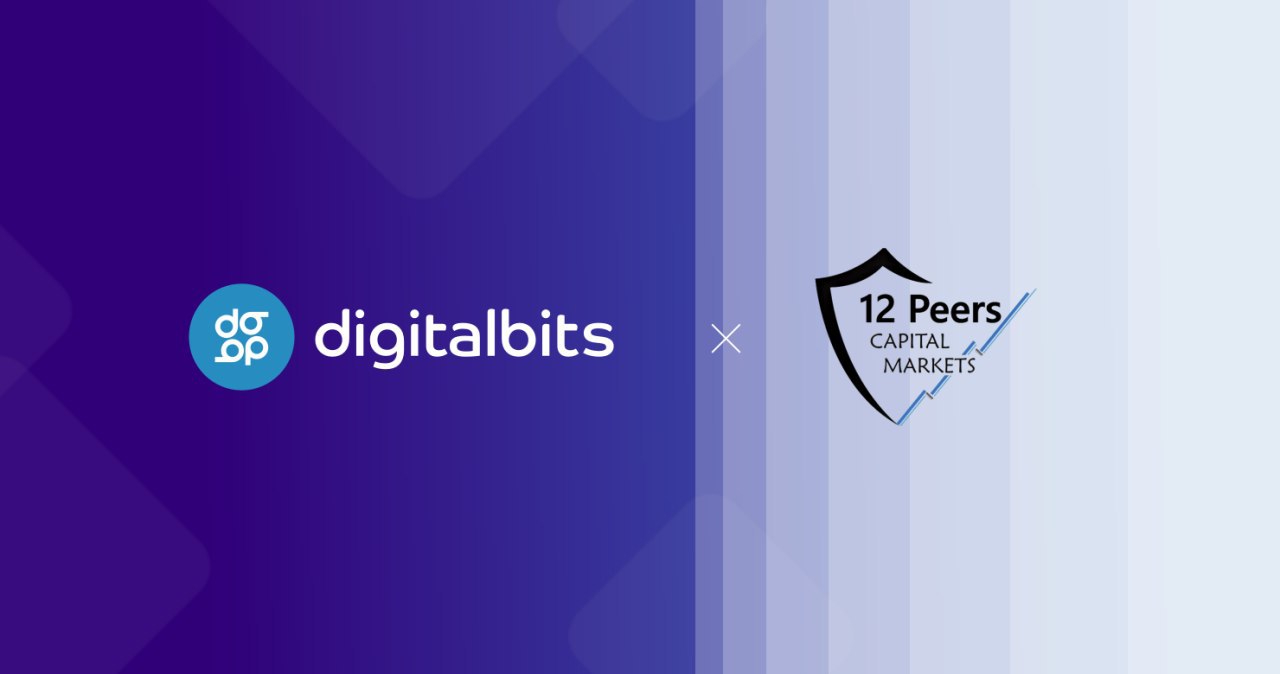 12 Peers Capital Markets , a broker-dealer and capital markets firm has announced its support for DigitalBits, a blockchain protocol focused on consumer digital assets such as loyalty points, rewards, and branded stablecoins.  The traditional market brokerage firm has purchased the DigitalBits XDB token, after recently announcing "a new found investment thesis focused on identifying blockchain projects that improve efficiencies across global markets," it said in today's announcement.
DigitalBits is an enterprise-grade blockchain protocol for supporting consumer digital assets, specifically branded currencies.  The company believes that branded currencies play an integral role in driving consumer behavior, but many of these programs are dated by today's technological standards.  "These limitations have stifled value transfer, resulting in the accumulation of large amounts of idle capital – in 2017 US corporations held in excess of $100 billion in unused points liability," the DigitalBits experts explain.  
The DigitalBits blockchain supports tokenization of existing and new consumer digital assets.  The XDB Foundation, which was formed earlier this year, is a neutral agnostic non-profit organization to enhance the DigitalBits blockchain and ecosystem, engage partnerships and building a robust ecosystem for users. Commenting on the 12 Peers Capital Market announcement, XDB Foundation's Managing Director Michael Gord said that it is great to see traditional firms show interest in blockchain technology. …
Manufacturing Blockchain Company Syncfab Featured in NASDAQ Entrepreneurial Center's Event in Times Square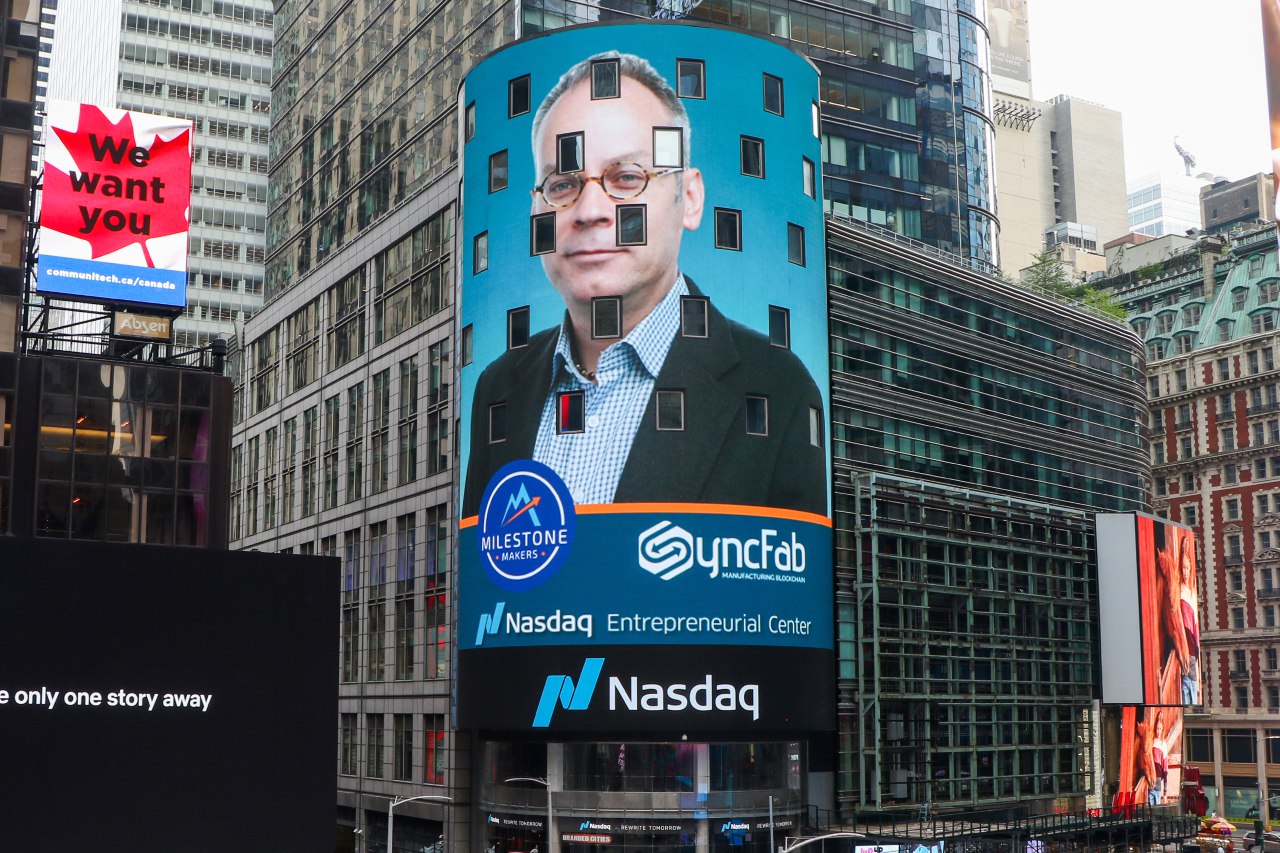 The NASDAQ Entrepreneurial Center hand-picked several advanced projects and companies to provide individualized mentorship and executive coaching in an effort to support tech startups working on various COVID-19 solutions. As part of the program, the NASDAQ Tower in Times Square broadcasted its Milestone Makers COVID-19 Solutions Cohort live last Wednesday.  
Time-tested communications and manufacturing supply chains have been significantly damaged this year due to the pandemic. This is why manufacturing blockchain company SyncFab was one of the headliners at the conference. Supply chains have become all but non-responsive, and innovative solutions are being prioritized.
SyncFab has built and launched an advanced blockchain platform for supporting smart supply chains and allowing users to source, procure, track, secure, and pay for precision spare parts. Led by Forbes Business Council Member Jeremy Goodwin, SyncFab brings real-time capacity savings opportunities alongside addressing the billion-dollar pain points in manufacturing supply chains. It connects automotive, aerospace, and medical manufacturers with more cost-effective suppliers using blockchain-secured transactions.
"In 2020 the time has finally arrived for industry to jettison the limitations of old-fashioned manual procurement processes," said SyncFab CEO Jeremy Goodwin in his presentation during the conference. He added that "looking forward, we [SyncFab] will expand supplier coverage, add new supplier response incentive and purchase order programs, and continue to innovate post-procurement blockchain traceability features" to meet shifting needs in the industry.
…
AllianceBlock & TTC join forces to build a globally compliant digital asset ecosystem in the Philippines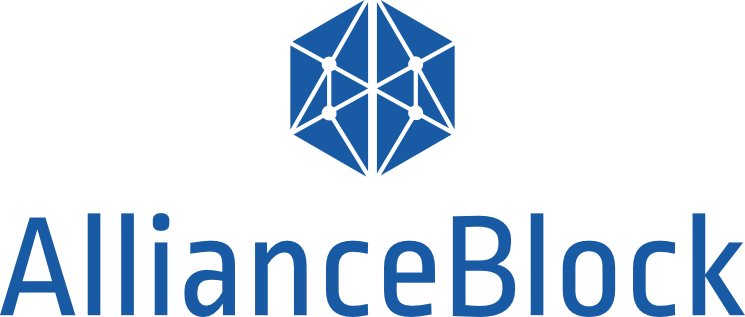 AllianceBlock will work in tandem with TopJuan Tech Corporation to launch "a globally compliant digital asset  ecosystem in the Philippines," the two companies announced in a press release. AllianceBlock is planning to launch a decentralized platform to automate the process of turning any digital asset into bankable security via an internationally recognized Individual Securities Identification Number (ISIN).
TTC stands for TopJuan Tech Corporation, a financial technology company endorsed by the Central Bank of the Philippines (BSP) to incorporate as an E-money provider, remittance agent, and a virtual currency platform operator. TTC is an institutional gateway for digital banking and solutions for financial inclusion services. The TTC mobile app, Top Wallet, functions as a payment solution, digital asset wallet, and a partner gateway to the TTC ecosystem.
AllianceBlock and TTC hope to provide fully compliant digital asset access to the 106+ million people who live in the Philippines.  One of the pillars of the  partnership is "the development of a regulated sandbox in the Philippines to facilitate the creation of a range of compliant crypto structured products," the companies said.
"Our partnership will allow regulated access to the Philippines for AllianceBlock to fulfill the growing demand for access to compliant digital asset investments in the Philippines through the AllianceBlock…