Should You Invest in TRON in 2020?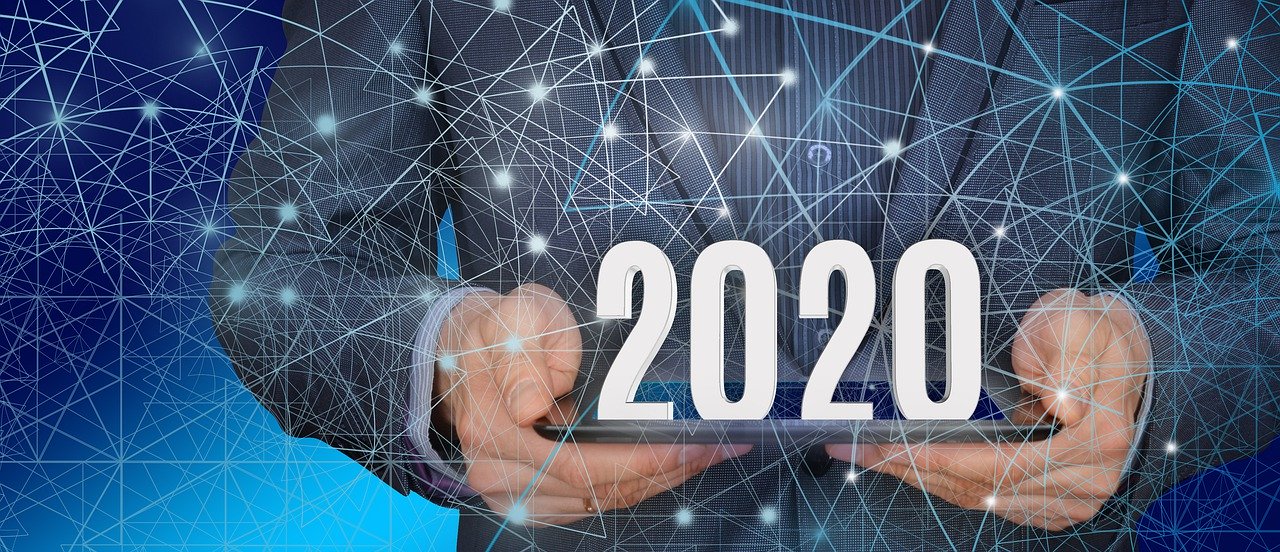 Although the idea of using cryptocurrencies and incorporating them into the modern world is not that new anymore, some people still don't have a clue about the many options cryptocurrencies offer. The majority of people probably know about Bitcoin, but there are many other cryptos that have evolved in recent years. One of them is TRON, founded in 2017 by Justin Sun, who managed to make it quite famous in one year's time.
If you are only getting started with Tron, you probably don't know much about this promising cryptocurrency. That's why we have done some digging for you and found all the predictions for TRON in 2020. 
In this text, we will list all the facts brought up by cryptocurrency experts, so that you can see for yourself if TRON is something you would like to invest in.
Advantages
Let's start with the positive aspects of TRON. There are several good things that indicate how successful this cryptocurrency could be in the future, as well as how much its users could benefit from it.
Great Team
As mentioned before, TRON was founded by Justin Sun, one of the most talented young people who got listed in the Forbes '30 Under 30' section. Apart from being the mastermind behind TRON, he is also a man who holds the future of BitTorrent in his hands. 
This young man has already done some impressive things, one of them being the launch of the Chinese version of Snapchat called Peiwo Sun. Of course, Sun was aware that he couldn't do everything by himself, which is why he has created a network that consists of creative people like himself to support his vision, which proved to be a great idea.
Connections
Justin Sun understands how a successful business is created but he also knows how important it is to make strong connections with other prominent names in the field. Some sources claim that a part of his wisdom comes from his close relationship with a Chinese billionaire Jack Ma. 
Be that as it may, Justin Sun has made some great business decisions when it comes to choosing his partners. In 2019, he formed a partnership with Samsung that is now accepting cryptocurrencies and blockchain-based apps.
Transactions
TRON is a cryptocurrency that has very low transaction fees. In fact, the fees are so small that you feel like they don't exist at all. Whenever you are making a transaction using the TRON cryptocurrency, you will pay approximately $0.000005, which means that you don't need to think twice about how many times you can move your TRON coins around.
Disadvantages
There is no such thing as perfection, and TRON is no exception to that rule. Let's explore the downsides of this cryptocurrency.
Fluctuation
The problem with all cryptocurrencies on the market is that they are more or less dependent on the value of the main cryptocurrency. This is why you can never be sure whether the value of your cryptocurrency will go up or even stay where it is and bring you some profit. 
Although TRON has witnessed growth from the moment it was launched, there's no guarantee it will continue to go in that direction. Of course, there are experts who continuously follow the coin's status and offer price predictions. Still, when it comes to investing in cryptos, you are the one who will face the consequences of your choices in the end.
High Supply
One of the main discussions regarding TRON is the number of available coins on the market. As opposed to some other coins, TRON cannot be mined in the same way as its predecessors. What does that mean?
When you have a vast amount of coins that cannot be mined, there is a higher chance of price manipulation. Either a limited number of people will hold a monopoly over this cryptocurrency or a high number of coins will lower its value and make it an undesirable asset.
Conclusion
TRON is a cryptocurrency that has created a lot of noise in the last couple of years. The characteristics we've listed above are vital pieces of information for the people ready to invest in this coin. 
Once we did the math, we've come to the following conclusion — if you have enough cash, this is a good time to invest in TRON since it has more advantages than disadvantages at this particular moment. And yes, there is a possibility that the price will go down, but that is always the case with any cryptocurrency.
All in all, TRON has a great team of individuals who work on it day and night, as well as a crucial partnership with Samsung that will make it one of the most useful cryptocurrencies on the market once it all starts functioning as planned. 
Finally, the perfect time to invest in anything is when the price is still low, which is why buying TRON now is a good decision that might benefit you in the future.
Image by Gerd Altmann from Pixabay
Enhancing the DigitalBits Ecosystem through the XDB Foundation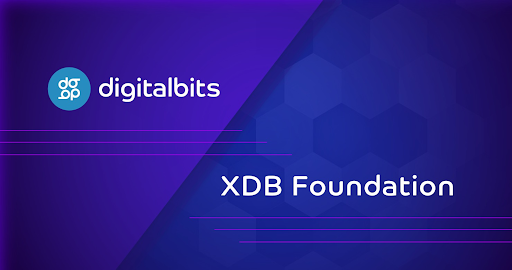 The DigitalBits ecosystem welcomed a new benefactor in the form of the XDB Foundation, a non-profit organization dedicated to providing support for DigitalBits. The main objectives of the XDB Foundation include the DigitalBits Ecosystem Support Program, supplying both financial and non-financial assistance to qualified entities and projects within the DigitalBits community, with a focus towards innovation and speeding ecosystem growth.
Michael Gord, MLG Blockchain and GDA Capital founder, has been appointed to the role of Managing Director of the XDB Foundation.  "I am excited to see the launch of the XDB Foundation and to be joining the DigitalBits ecosystem in this new capacity," says Gord. "In the coming weeks, the XDB Foundation will share additional updates regarding its key initiatives.  Over the past 2 years, we have seen DigitalBits achieve various milestones and with this next chapter I'm excited to see the XDB Foundation contribute as the new project lead supporting education, research and development, and ecosystem growth and adoption."
Michael Gord's first initiatives within blockchain started with establishing the McGill Students' Cryptocurrency Club, McGill Students' Fintech Association, Bitcoin Canada and providing leadership on the global expansion of the Blockchain Education Network.  Notably, he is also a key contributor to the Kerala Blockchain…
As Global Tensions Grow, Bitcoin Price May Go Higher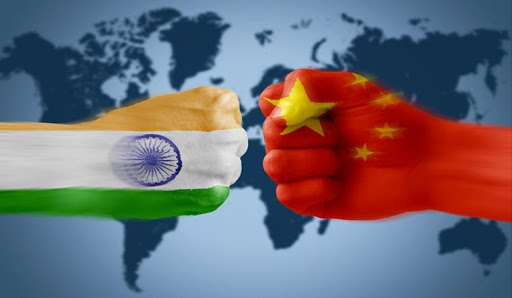 BTC Surged Again as A Safe Haven Asset During Global Tensions
India – China Border Conflict
After weeks of squabbling and brawling along their long-disputed border, hundreds of Indian and Chinese soldiers engaged in a deadly clash Monday in a river valley that's part of the region of Ladakh last week. Troops had massed on both sides of the border in recent months in the northern India region of Ladakh and the southwestern Chinese region of Aksai Chin, causing global concerns of a potential escalation between the two.
North and South Korea Clash
Last Tuesday, North Korea destroyed the liaison office it jointly operates with South Korea in the city of Kaesong, just north of the demilitarized zone that separates the two countries. 
North Korea also said it would send troops to now-shuttered joint cooperation sites on its territory, reinstall guard posts and resume military drills at front-line areas in a violation of separate 2018 deals with South Korea. Jeong said South Korea will take "immediate, swift and corresponding" steps to any North Korean provocation.
The tensions grown in Asia and the potential "second wave" of coronavirus in the United States may add more difficulties to the global economic recovery. Thus, Bitcoin, as a safe haven asset, attracts more investors to…
Bityard Review: The simplest crypto exchange for novices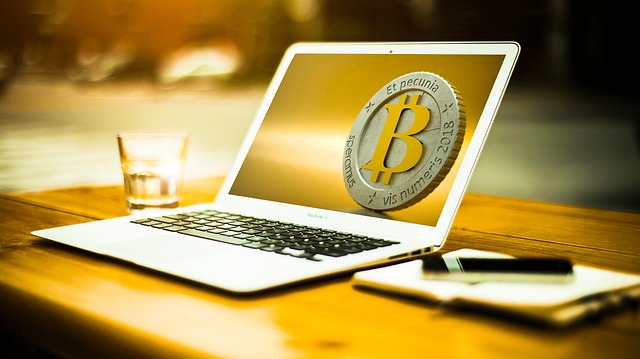 The cryptocurrency industry continues to grow, and as the adoption pushes forward, there are more and more newcomers who are interested in joining it. However, there is also a problem with their lack of experience, as the majority of existing exchanges tend to target experienced traders.
Professional traders and institutions usually work with greater amounts of money, which is attractive to exchanges, Of course, there is nothing wrong with that, but it does leave a void in the crypto industry — a lack of novice-friendly exchanges for beginners.
This is where Bityard comes in.
What Is Bityard?
Bityard is a cryptocurrency exchange headquartered in Singapore. It is a novice-friendly platform that aims to bring the ultimate simplified trading experience to its customers.
It does this by adhering to the product concept of 'Complex Contracts Simple Trade.' 
The company is taking this approach exactly due to the previously mentioned issues. Its main competitors — exchanges like BitMEX, Deribit, or Bybit —tend to focus on professionalism and complexity. As such, they tend to attract users who seek out advanced trading capabilities, tools, and alike.
Bityard, on the other hand, aims to offer its own services to newcomers to the crypto industry — those who lack experience in their first days within the…