Warren Buffett and TRON's Justin Sun Finally Meet for Charity Lunch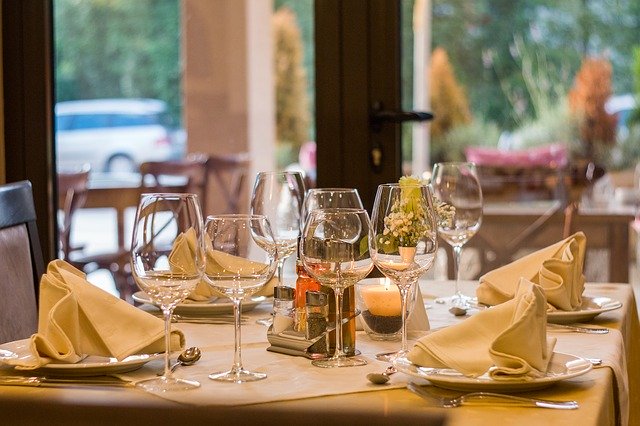 The creator and CEO of a cryptocurrency/decentralised project TRON, Justin Sun, has finally managed to meet with Warren Buffett over a charity lunch. The billionaire and chairman of Berkshire Hathaway has been in constant negotiations with Sun over a possible lunch but the two executives were constantly busy, which has resulted in numerous postponements.
According to Cointelegraph, the two of them decided to meet on January 23 in Nebraska. They were attending a private country club there, but it seems that they weren't the only ones who made it to the gathering. Some of the other guests who joined Sun and Buffett were Charlie Lee, the founder of Litecoin Foundation, Chris Lee, the CFO of Huobi, Helen Hai, the head of Binance Charity Foundation, and Yoni Assia, the CEO of eToro. 
Sun was rather excited about the event, claiming that it was 'really an honor' to meet Warren Buffett in person. Moreover, Sun stated that he was grateful for Buffett's vision, wisdom, and dinner. Finally, he said he would always remember pieces of advice Buffett provided him with when it comes to making a better ecosystem for Tron and doing business with partners in the world of blockchain.
Why Was This Luncheon Organised in the First Place?
Those who are not from the crypto world might be asking themselves — What is TRON coin? The coin, much like the entire system around it, is similar to bitcoin or any other cryptocurrency out there. But what matters is that its creator, Justin Sun, has managed to make a massive profit with it. That is why he decided to give an enormous sum of money to charity.
As a matter of fact, Sun has been a long-term fan of Warren Buffett, which is why he seized the opportunity to donate $4.5 million in an eBay charity auction that promised the highest bidder a lunch with Buffett. The amount Sun donated is the single biggest sum of money ever given via eBay charity in its 20+ years of existence, meaning Sun really wanted to make a statement with it.
The entire crypto community was somewhat shocked yet amazed by the idea that the CEO of TRON is going to meet one of the wealthiest people in the world. However, after the initial date was set, Sun had to postpone it due to medical reasons. He announced that the lunch would be rescheduled 'very soon'.
Time passed and TRON founder had to make another postponement of the lunch in September. During that period, all the money Sun donated was officially transferred to GLIDE Foundation located in San Francisco that focuses on supporting the communities in need, including the oppressed and economically deprived, as well as ethnic minorities and members of the LGBTQ community.
So far, the only details we know about the lunch is that Justin Sun enjoyed it, but nothing more than that was revealed. It's safe to assume that the crypto giants did not actually discuss anything important with Buffett and that they all just had casual lunch. One thing is certain – Justin Sun's morale was boosted after the lunch, meaning he might focus on his TRON project even more.
When it comes to Sun's cryptocurrency, TRX, it's been doing rather well lately. At the moment, it is located in the 13th place in terms of total market cap, with $1.64 billion in it. The current circulating supply is 66.68 billion TRX, and a single unit of it costs approximately $0.024. 
The last couple of months were somewhat steady for TRON coin, meaning no big ups or downs in price took place. But we should not forget that Sun is capable of doing a lot of eccentric stuff to shake the market, so who knows what will happen next.
Image by Nenad Maric from Pixabay
Celebrate BitStarz' Birthday and Win a Tesla Model 3!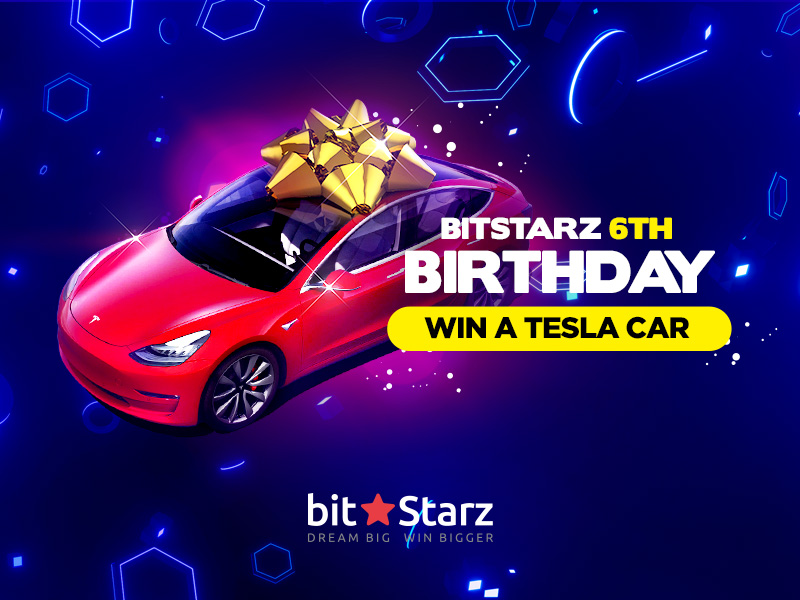 Everyone's favorite online casino is baking a cake, popping the champagne, and inviting you to the biggest and best birthday party of the year. BitStarz is getting ready to celebrate its 6th birthday and we're doing it in style with a promotion that will drive you insane.
If you love cars and casino games, you're in for one epic birthday treat courtesy of BitStarz. When you deposit at BitStarz during the birthday celebrations you will get a ticket (or tickets) that give you entry into the draw for a brand-new Tesla Model 3 – now that's one birthday bash you don't want to miss out on!
Speed Around the Reels and the Race Track
We've all dreamed of owning a Tesla at one point in our lives, and now BitStarz is making this dream a reality. Imagine hurtling from 0-100km/h in as little as 3.4 seconds in your brand-new Model 3, or zooming down the highway at 261km/h in ultimate luxury – we don't recommend doing this, by the way.
It's definitely the only way to travel in 2020, and what's more, you're doing the planet a favor by going electric. Make sure you're in the BitStarz birthday lottery to get your hands on this high-powered and high-tech car.
Entering the Lottery…
Making Your Investment Work: What You Need To Grow Your Crypto Business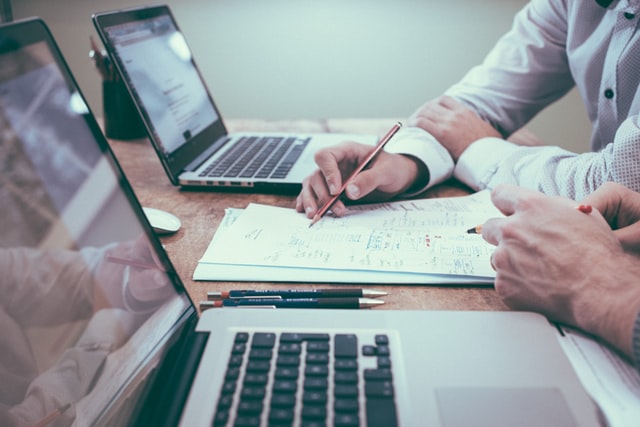 The question of whether or not cryptocurrency is a worthy investment has been answered. It seems that over  61% of Americans have invested in cryptocurrency, according to Finder. That is why establishing a crypto business is a savvy financial move. If you've already got one, the next order of business is to grow it accordingly. So what does your crypto business need to grow?
Added Manpower
One of the top reasons small businesses fail is because of overexpansion, according to the Small Business Administration. So while you're looking to grow your business, make sure it is within suitable means. If your crypto business is looking to take on more clients, it needs more people. Whether you need more programmers, traders, marketing staff, etc. you need to make sure you don't go overboard. The last thing your business needs is being overburdened with additional employees that it cannot afford. So it is recommended that you add people with skills critical to your operational growth.
Suitable Insurance
If your business has a certain number of employees, it will be subject under the Workers Compensation Law that all states passed in 1950. Having workers comp insurance protects your business if an employee becomes injured or ill at work. That type of insurance also covers loss…
Sologenic Lists 30 Securities Exchanges For Stocks Tokenization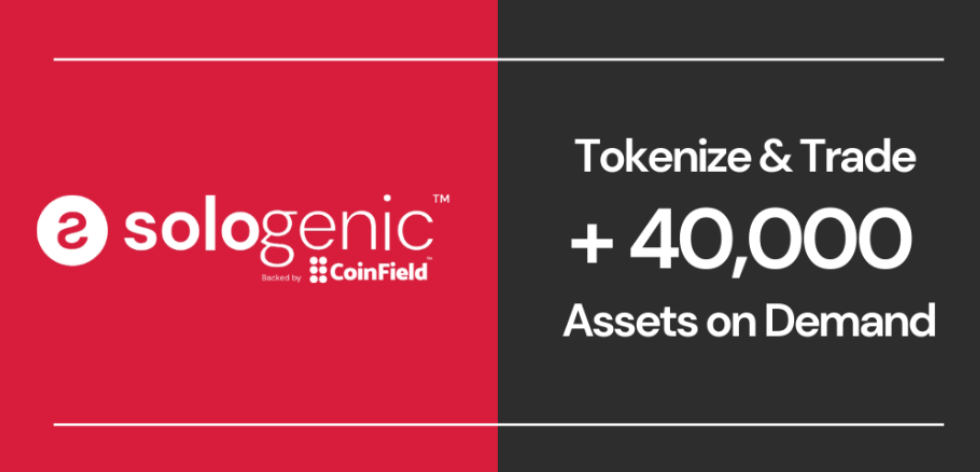 European crypto exchange CoinField is getting closer to the launch date of its ambitious Sologenic project.  This week it announced all of the stock exchanges that will be "compatible" for tokenized assets trading on the XRP Ledger.  Once live, the Sologenic ecosystem will allow trading of 40,000 stocks, ETFs and commodities. These traditional assets will be turned into stablecoins and backed by real-word assets, per Sologenic. 
Here is the complete and very impressive list of traditional stock exchanges that Sologenic is adding to its platform:
NASDAQ
New York Stock Exchange & NYSE MKT
Toronto Stock Exchange
TSX Venture Exchange
Athens Exchange
BME Spanish Exchanges
Deutsche Borse (XETRA)
Irish Stock Exchange
Johannesburg Stock Exchange
London Stock Exchange & IOB
Milan Stock Exchange
NASDAQ OMX Copenhagen, Helsinki and Stockholm
NYSE Euronext Amsterdam AEX, Brussels, Lisbon and Paris
Oslo Stock Exchange
Prague Stock Exchange
SIX Swiss Exchange
Wiener Borse / Vienna Stock Exchange
Warsaw Stock Exchange
Australian Securities Exchange
Hong Kong Exchanges
HK Stock Connect
Singapore Exchange