Warren Buffett and TRON's Justin Sun Finally Meet for Charity Lunch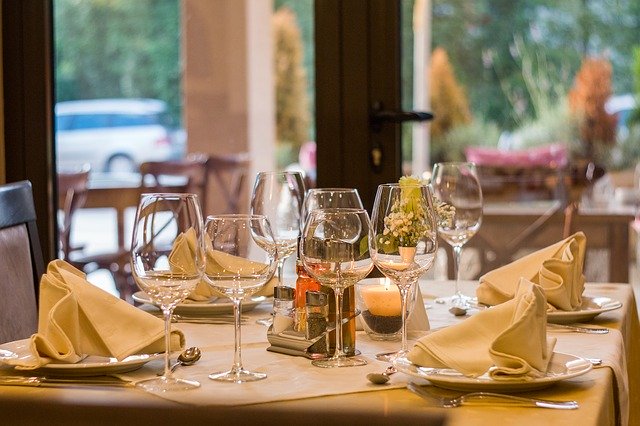 The creator and CEO of a cryptocurrency/decentralised project TRON, Justin Sun, has finally managed to meet with Warren Buffett over a charity lunch. The billionaire and chairman of Berkshire Hathaway has been in constant negotiations with Sun over a possible lunch but the two executives were constantly busy, which has resulted in numerous postponements.
According to Cointelegraph, the two of them decided to meet on January 23 in Nebraska. They were attending a private country club there, but it seems that they weren't the only ones who made it to the gathering. Some of the other guests who joined Sun and Buffett were Charlie Lee, the founder of Litecoin Foundation, Chris Lee, the CFO of Huobi, Helen Hai, the head of Binance Charity Foundation, and Yoni Assia, the CEO of eToro. 
Sun was rather excited about the event, claiming that it was 'really an honor' to meet Warren Buffett in person. Moreover, Sun stated that he was grateful for Buffett's vision, wisdom, and dinner. Finally, he said he would always remember pieces of advice Buffett provided him with when it comes to making a better ecosystem for Tron and doing business with partners in the world of blockchain.
Why Was This Luncheon Organised in the First Place?
Those who are not from the crypto world might be asking themselves — What is TRON coin? The coin, much like the entire system around it, is similar to bitcoin or any other cryptocurrency out there. But what matters is that its creator, Justin Sun, has managed to make a massive profit with it. That is why he decided to give an enormous sum of money to charity.
As a matter of fact, Sun has been a long-term fan of Warren Buffett, which is why he seized the opportunity to donate $4.5 million in an eBay charity auction that promised the highest bidder a lunch with Buffett. The amount Sun donated is the single biggest sum of money ever given via eBay charity in its 20+ years of existence, meaning Sun really wanted to make a statement with it.
The entire crypto community was somewhat shocked yet amazed by the idea that the CEO of TRON is going to meet one of the wealthiest people in the world. However, after the initial date was set, Sun had to postpone it due to medical reasons. He announced that the lunch would be rescheduled 'very soon'.
Time passed and TRON founder had to make another postponement of the lunch in September. During that period, all the money Sun donated was officially transferred to GLIDE Foundation located in San Francisco that focuses on supporting the communities in need, including the oppressed and economically deprived, as well as ethnic minorities and members of the LGBTQ community.
So far, the only details we know about the lunch is that Justin Sun enjoyed it, but nothing more than that was revealed. It's safe to assume that the crypto giants did not actually discuss anything important with Buffett and that they all just had casual lunch. One thing is certain – Justin Sun's morale was boosted after the lunch, meaning he might focus on his TRON project even more.
When it comes to Sun's cryptocurrency, TRX, it's been doing rather well lately. At the moment, it is located in the 13th place in terms of total market cap, with $1.64 billion in it. The current circulating supply is 66.68 billion TRX, and a single unit of it costs approximately $0.024. 
The last couple of months were somewhat steady for TRON coin, meaning no big ups or downs in price took place. But we should not forget that Sun is capable of doing a lot of eccentric stuff to shake the market, so who knows what will happen next.
Image by Nenad Maric from Pixabay
Elon Musk Advises Crypto Users To Secure Their Crypto Keys Properly
The crypto community has not gotten over the fact that the world's richest man has now invested in Bitcoin and has been pretty active in the industry.
However, the community is now receiving security tips for storing cryptocurrencies from Tesla's chief executive officer. While pointing the security of cryptocurrencies, Tesla also criticized Freewallet app, a crypto wallet for its slack in security.
He also added that crypto investors should not bother doing business with wallets that don't provide them with private keys.
Users should store their private keys
The unique way cryptocurrencies are stored makes them not redeemable when the keys are lost. Whether the holder stores them with third-party custodians or exchanges, the owner can only claim them when they provide keys to the crypto funds.
That makes securing the keys the most important thing when dealing with cryptocurrencies. As a result, selecting the safest hot or cold wallet is a priority if users want to keep their crypto investments safe.
Elon Musk has come out to advise investors to always store their private keys personally. For a company to receive the attention of the world's richest man is something to take advantage of to grow. However, FreewalletApp's short conversation with Musk is a sort of negative publicity to them.
After the company engaged with Musk about a Dogecoin-related post, the Tesla founder pointed out faults with the firm.
He advised digital asset investors to stay…
Bitcoin Surges After Tesla Bought $1.5 Billion Worth of BTC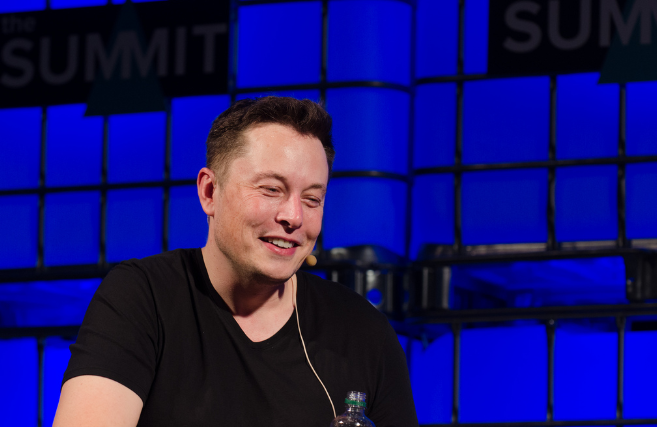 The sudden rise of Bitcoin has been connected to the decision taken by the Tesla electric car company to buy $1.5 billion worth of Bitcoin.
The company explained in a filing with the Securities and Exchange Commission (SEC) that it bought Bitcoin to diversify its cash returns and more flexibility.
Musk's Tweets also impacted Dogecoin's price
Tesla also added that it will start accepting Bitcoin payments for all its products, although this will be based on a limited basis and applicable laws. If the company concludes and starts accepting cryptocurrency, it will make it the first major car manufacturer to accept Bitcoin payments. The company's founder and Chief Executive Officer Elon Musk has developed an interest in Bitcoin and cryptocurrencies.
He has been tweeting severally about the viability of the Dogecoin (DOGE), which doesn't have an important market value attached to it.
ur welcome pic.twitter.com/e2KF57KLxb

— Elon Musk (@elonmusk) February 4, 2021
Few hours after endorsing Dogecoin, the cryptocurrency rose by an impressive 50%. But regulatory authorities are still concerned about the risks in cryptocurrency investments, with several regulatory bodies warning traders and investors they could lose all their money from crypto investments.
But for Tesla, the company decides to diversify its funds and increased its cash returns. However, Tesla also warned investors about the volatility of Bitcoin's price in its SEC filing. According to the SEC…
Partnership Between Bridge Mutual & AllianceBlock Announced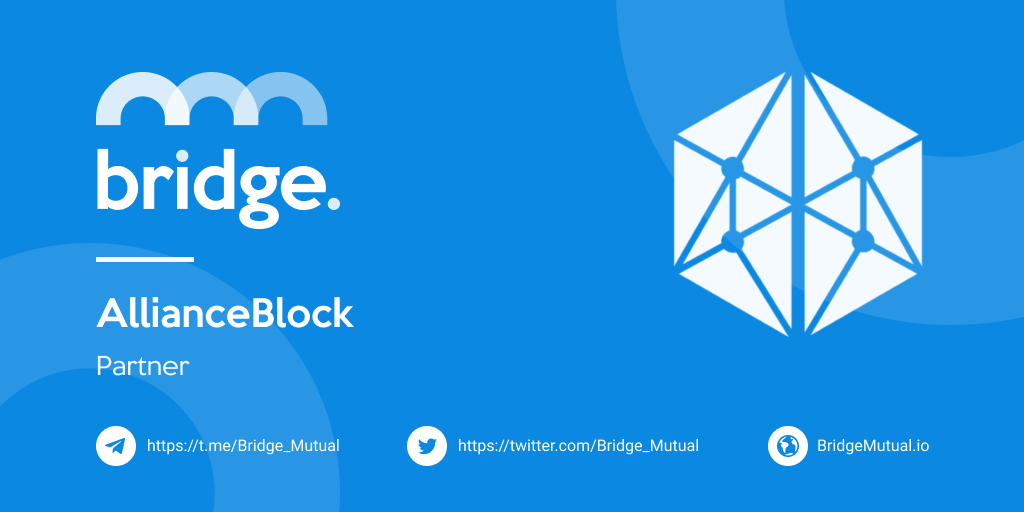 Decentralized peer-to-peer discretionary digital asset coverage platform Bridge Mutual has announced a partnership with AllianceBlock. AllianceBlock is a decentralized, blockchain-agnostic layer 2 protocol bridging decentralized finance with traditional finance. The partnership will allow AllianceBlock and Bridge Mutual to provide traditional investors with a protected bridge to DeFi through decentralized coverage. 
"Discretionary coverage is a very important part of our ecosystem, so we are excited to partner with Bridge Mutual and leverage each other's technologies," says Rachid Ajaja, CEO of AllianceBlock. "We look forward to building an ecosystem where all participants have access to the best products while mitigating the ever-present risk of smart contract failure, hacks, and the resultant loss of collateral value."
In 2020, as much as $200 million worth of digital assets was lost in attacks on major digital asset services. Bridge Mutual's platform gives users the option to purchase and provide discretionary coverage, reducing investors' risk of losing funds because of theft, exchange hacks, stablecoin price crashes, exploited contracts, and other vulnerabilities in digital assets. 
By using Alliance Block's multi-pair liquidity mining platform, Bridge Mutual will be able to offer BMI token holders instant liquidity through staking and high APY rewards for a variety of pairs. Once integrated into AllianceBlock's P2P lending platform, Bridge mutual will be able to provide coverage to investors. Additionally, Bridge Mutual is working towards…