The Interoperability Problem of Blockchain May Soon Be Over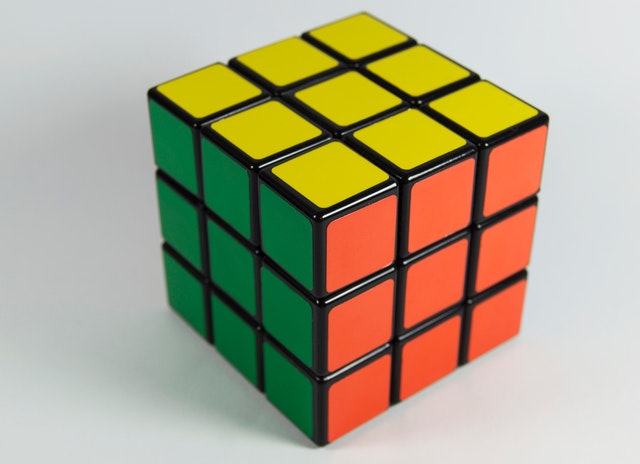 Crypto traders have certainly had a rough time since early 2018. The markets have tanked resulting in large losses for nearly everyone involved in the market. While that's bad, what's even worse is the fact that many projects have failed to deliver on their roadmap. Blockchain technology has been hailed as the next great advance in technology. And while many companies are making strides toward fully implementing blockchain-based technology, there is still a long way to go. As promising as blockchain technology is, there are still limitations that need to be addressed.
Limitations of Blockchain Networks
Although blockchain technology is certainly the future, the existing technology will need to be improved before it can go mainstream.  A few of the current limitations include:
Limited Scalability – Blockchain networks have consensus mechanisms that require each node to verify a transaction. This verification requirement slows down the network and limits the total number of transactions that can be processed.
Limited Usage – Each blockchain network was created with specific usage in mind. Because of the limited number of use-cases, each network eventually suffers from a never-ending loop of limited adoption. In the end, this causes low awareness.
Lack of Interoperability – At present, individual blockchain ecosystems are unable to communicate with each other. If a blockchain network attempts to retrieve information from an external (outside the "chain") source, each node would have to perform the operation. But because each node acts individually, and an outside source is being used, there is no guarantee that each node will receive the same answer. This lack of homogeneity would break the consensus and therefore kill the blockchain.
Privacy Concerns – Users tend to think of blockchain as offering the utmost in privacy protection. However, in the case of public blockchains, all transactions show up on the public ledger with all the wallet addresses. And, although identities aren't shown on the ledger, with enough detective work, they can easily be discovered. There is a reason why privacy coins exist!
Security Issues – Most people involved in the blockchain/crypto space have likely heard of a 51% attack. But what does that actually mean? If a majority of nodes give false information, the false information becomes true information. Satoshi Nakamoto highlighted the dangers of this type of attack when he launched Bitcoin in 2009.
Solution for Lack of Interoperability
In order to take blockchain technology mainstream, the above referenced limitations must be addressed. Fortunately, there are several companies working on solutions. In particular, Kardiachain (KAI) is working on addressing the issues of scalability, usage, and interoperability.
In an effort to vastly improve interoperability, Kardiachain has developed a dual node, which can establish a connection between Kardiachain's blockchain and another separate blockchain of the user's choice. The company's dual master node has three primary components:
Translator: Utilizing Kardia Smart contract language to break the language barrier between different platforms.
Router: Leveraging algorithms in routing transactions to best-performing chain.
Aggregator:  Batching new updates from participating chains to reduce strain on Kardiachain main chain.
The dual node solution allows for a practical and non-invasive way to facilitate a secure and decentralized interchain connection, reduce cost and increase speed.  Unlike many blockchain networks offering interoperability with a standard that other blockchain needs to change to be compatible with, the end goal is to build a harmonious ecosystem that can efficiently utilize the unique strengths of all the participants.  If successful, Kardiachain would essentially become the blockchain of blockchains.
Conclusion
Although blockchain technology is quickly being adopted by companies across the world, there is still a long way to go before the technology reaches mass adoption. And, in order to reach that stage, Kardiachain has taken on the herculean task of addressing some of blockchain's major issues such as adoptability, interoperability, and scalability.
The company is especially focused on becoming the industry-leading blockchain project in Vietnam. Vietnam is not only the fastest developing country in Asia but also has a government that is open and eager to embrace blockchain technology. This really sets it apart from other nearby areas of Asia. Mass adoption is coming to blockchain technology, it's only a matter of time. With the technology improvements that are being developed by Kardiachain and others, that time may be coming a lot sooner than some think.
For the latest cryptocurrency news, join our Telegram!
Disclaimer: This article should not be taken as, and is not intended to provide, investment advice. Global Coin Report and/or its affiliates, employees, writers, and subcontractors are cryptocurrency investors and from time to time may or may not have holdings in some of the coins or tokens they cover. Please conduct your own thorough research before investing in any cryptocurrency and read our full disclaimer.
Photo by Miguel Á. Padriñán from Pexels
Top 4 Cryptocurrencies to Bet on in 2019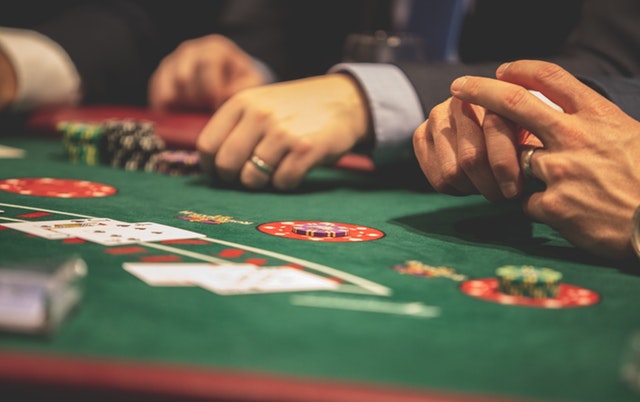 The crypto winter ended and Bitcoin is breaking through the $5000 resistance barrier and leading a general charge in bullishness among cryptocurrencies has seen more positivity in the market than ever before. However, before any talk of a crypto spring should start, we need to look at what happened during the winter.
Many different platforms were either fully released or improved upon significantly. There has been a surge of innovation and the crystallization of ideas. The market isn't just about crypto trading or bitcoin trading; it has become more about what businesses will leverage blockchain in the best way. Investors need to look at what a coin offers beyond just being a cryptocurrency. What partners does it have, what is the long term plan and is it liquid enough?
Investing in altcoins has never been a better option than right now. The volatility index shows that the market is growing without having to rely on Bitcoin. While Bitcoin still determines and up or down trend, the altcoins do not follow this trend exactly. More and more tokens and coins are surviving and thriving on their own merits rather than riding in Bitcoin's wake.
The four coins to follow are our pick for the top 4 cryptocurrencies most likely to give you substantial returns by the end of 2019.
Stellar Lumens (XLM): Cheap coin, and massive market to grow
…
2019 Will Be a Big Year for Luxcore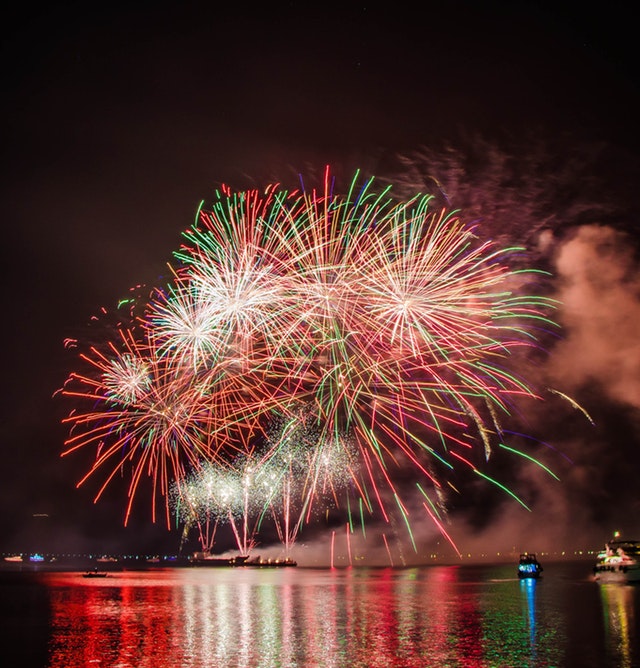 With the recent surge of Bitcoin in the last few weeks, many traders are hoping for a more profitable year than 2018.  Even if that comes to fruition, my advice over the past year remains the same.  Traders must look for companies and projects that offer blockchain solutions with real-world use and complete transparency.  One company that meets both of those requirements is Luxcore (LUX).
What is Luxcore?
Luxcore is a blockchain solutions and services ecosystem that focuses on developing security and privacy products.  The Luxcore platform utilizes the PHI2 algorithm powered blockchain to build a wide variety of product offerings.  One of the platform's primary goals is to help close the gap between regular consumers and enterprise users by introducing specific use-cases for each group of users.
Exciting Roadmap for 2019
As mentioned earlier, one of the absolute requirements of building a successful blockchain project is to be fully and completely transparent.  Luxcore certainly meets that requirement with the introduction of their most recent roadmap.
The roadmap does a great job of showing which projects are in development, how far along each project is, and the expected completion date of each project.  With this, LUX traders and potentially interested consumers can follow along and monitor the status of projects that they are especially interested in.
Since many crypto projects have inevitably disappointed the market, offering…
Can XRP Break Out of the Falling Wedge?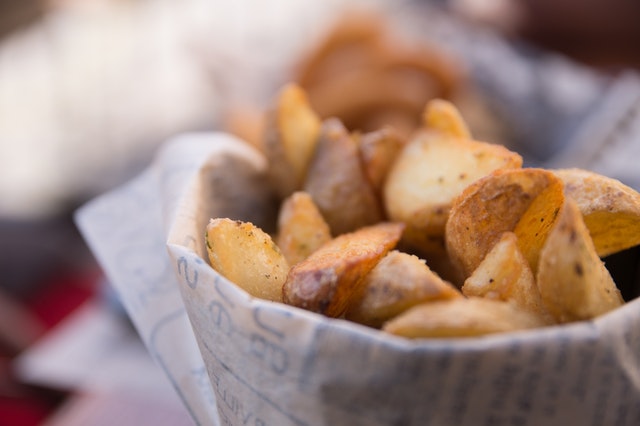 XRP is the third largest cryptocurrency by market cap, which currently sits at around $13.5 billion. The coin also has a price of $0.325316 at the time of writing, after seeing a significant price correction of 4% in the last 24 hours.
Just like many other cryptocurrencies, XRP has seen massive losses during the 2018 bear market. However, this falling wedge seems to have seen a real breakout in 2019, as the crypto winter started to let go, and a lot of coins saw significant price recoveries.
XRP's falling wedge was much more difficult to stop, which can be seen on its long-term chart. But, the recent bull runs allowed numerous cryptocurrencies to finally see growth, and XRP is definitely one of them. The charts also show that the coin's falling wedge has seen a breakout, which is an excellent thing for the future of XRP's price.
However, for the coin's price to truly turn and stay bullish, XRP needs to see larger volumes. The experts believe that this is the key for a new rally, one which would allow XRP to reach true recovery.
XRP price performance and predictions
As mentioned, XRP had struggled to start growing even when most other cryptocurrencies were drawn in a number of bull runs. While the coin has been acting the same as others until mid-February, it is clear that the…