Thailand based cryptocurrency exchange TOK lists XRP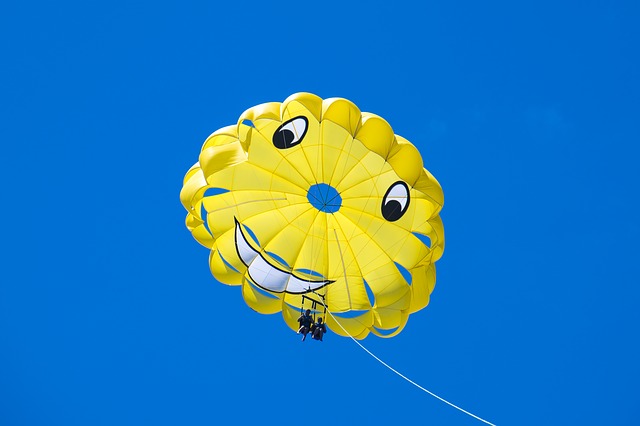 Cryptocurrencies and blockchain technologies have redefined the way payments, and settlements are now exchanging and being transferred throughout the world. Owing to their decentralized nature, virtual currencies including Ripple's XRP are immune to challenges such as government bureaucracy and inflation to mention a few.
But everyone knows, cryptocurrency is a perfect medium for sending and receiving large sums of money from one part of the world to the other.
In recent time, the cryptocurrency market has been experiencing the emergence and introduction of new applications into the cryptocurrency ecosystem that allows merchants and users to trade, store, and exchange virtual currencies such as BTC and XRP.
Despite the progress that is being made in the cryptocurrency world, many governments and nations are still on the fence when it comes to incorporating and adopting blockchain technology.
However, Thailand seems to be going against the tides as it is eager to embrace the revolutionary technology while other countries such as the US are still trying to figure out the technology and how best they can implement it in their current operations.
Thailand is so much into blockchain technology and cryptocurrency that they are already plotting on how they can come up with their own central bank virtual currency (Ripple's aim right from the beginning has been to make XRP a base currency for banks, so probably a pair made in heaven?).
Subsequently, Thai regulators have been making substantial progress since 2017; from permitting exchanges and ICOs to conduct their operations in the country to inaugurate a cryptocurrency license company.
The country has also caught the attention of international companies that are impressed by their clear-cut and decisive regulations governing foreign blockchain companies. Thailand is quickly emerging as an example worth emulating across Southeast Asia, and as a country worth the attention of cryptocurrency and blockchain startup founders as it is a fertile ground for the technology.
Tok exchange @Tok_Exchange, an exchange based in Thailand will launch $XRP. XRP deposit and withdrawals from Nov 13th and trading with BTC pair for Nov 14th.#XRPthestandard#XRPcommunity@Ripplehttps://t.co/lEULcAuxp5 pic.twitter.com/4jzLvLrFWi

— Leonidas Hadjiloizou (@LeoHadjiloizou) November 12, 2018
What is TOK Cryptocurrency Exchange?
TOK is a new cryptocurrency exchange service that generally attends as a wallet to hold virtual currencies as well as a mobile exchange. In addition to this, other attributes of TOK include:
A Multi-Blockchain Asset Supporter
What this says is that TOK is a platform that has the capabilities to serve as a wallet for any listed virtual currency users may decide to store in it. In addition to that, TOK has a trading capability that allows users to directly trade digital assets straight from the account/wallet with minimal security risks and conversion losses.
Mobile Exchange Capabilities
When using TOK, users have the full capabilities to exchange between virtual currencies and fiat currencies by merely using their smartphones and handheld devices. This means that whether users are working or on holiday, they can access their accounts/wallets and make the right deals at any particular time.
Offline Security Functionalities
TOK as an exchange platform is not only convenient, but it also has high-security capabilities that allow users to control how much digital assets they are storing offline. This functionality gives users the surety that their digital assets are safe and secure even when they do not access their digital assets for a long time.
No Trade Fees
Another major attribute of TOK as a platform is that they do not charge extra levy fees for transactions of any kind on their platform.
Thailand Cryptocurrency Exchange, TOK, Listing XRP
As a versatile decentralized chat application developed on Ethereum's Blockchain, TOK is offering its users with classic attributes of a chat app as well as a user-friendly in-built cryptocurrency wallet.
A couple of days ago, Thailand based crypto exchange, TOK, announced to the world its operations towards listing Ripple's default cryptocurrency, XRP, onto their platform. Starting November 13, 2018 (till yesterday), users could only deposit and withdraw XRP coinage on the TOK platform. But from today, users can begin trading XRP with BTC pair on the platform.
This move promises to have immense benefits for both entities as Ripple stands to become more popular in Thailand while TOK stands to enter into the league of exchanges trading the popular crypto, XRP.
For real-time trade alerts and a daily breakdown of the crypto markets, sign up for Elite membership!
Disclaimer: This article should not be taken as, and is not intended to provide, investment advice. Global Coin Report and/or its affiliates, employees, writers, and subcontractors are cryptocurrency investors and from time to time may or may not have holdings in some of the coins or tokens they cover. Please conduct your own thorough research before investing in any cryptocurrency and read our full disclaimer.
Image courtesy of Leovalente/PixaBay
Unifi Farms Beta Launches on Unifi Protocol to Pioneer No-Stake Farming
Singapore, Singapore, 26th February, 2021, // ChainWire //
Unifi Farms Beta Launches on Unifi Protocol to Pioneer No-Stake Farming
Unifi Protocol announces the launch of Unifi Farms. The most revolutionary part of Unifi Farms is there is no staking of the liquidity token required. The public beta launch of Unifi Farms V1 will take place on not one, not two, but six different blockchains at once. 
Unifi is proud to announce the upcoming public beta launch of Unifi Farms V1 on Binance Smart Chain!
Unifi Protocol is not a clone of other DeFi projects, which has led to some very unique innovations.  Unifi Farms will continue this tradition of shattering expectations and introducing features on Unifi Farms not being offered anywhere else in DeFi!   
Unifi Farms will have several advantages over old-fashioned DeFi farms.  The one that will likely be the most revolutionary with Unifi Farms is there is no staking of the liquidity token required! Welcome to the world of true auto-farming on Unifi, where we refer to it as No-Stake Farming.
Why is farming without staking so revolutionary?
Savings! Everyone agrees the high network fees on Ethereum have a large impact on the farming rewards earned by liquidity providers.  Even on low cost networks such as Binance Smart Chain, the network fee is a cost that reduces the benefit of farming. 
To participate in most farms, the user pays at least five network fees.…
DeFi Wizard Raises $750k from Blockchain Investment Bigshots, to Simplify Multi-chain DeFi Legos
Bengaluru,, India, 24th February, 2021, // ChainWire //
In order to give shape to their 'one-click DeFi contracts creation' dream, Defi Wizard has raised a total of $750,000 from X21 Digital, AU21 Capital, Amsterdam-based TRG Capital, DeltaHub Capital, NGC Ventures, and ExNetwork.
Speaking on latest development Defi wizard founder and CEO, Anand Kamath said: 
"It gives us immense pleasure to announce that our platform, DeFi Wizard has attracted the attention of leading blockchain investors and funds."
DeFi Wizard aims to help cryptocurrency companies and businesses seamlessly create digital assets, without any hassles, with the objective of becoming an all-in-one token creation platform. 
Investment Usage
This recently concluded fundraising round is an important milestone for Defi Wizard. It will fuel the development of the platform along with operations/maintenance.
Other ways in which Defi wizard will receive assistance is with liquidity bootstrapping for Uniswap listing, alongwith added global and regional promotional efforts to generate awareness for the platform. 
About Defi Wizard
Defi wizard is a dashboard for building DeFi (decentralized finance) smart contracts with a few clicks. It offers real-time programmer analytics and allows users to create smart contracts for ERC20 / BEP20 / EDST, staking, yield farming, governance, cross-chain bridge, gasless relayer baked in.
As per the latest statistics, more than five projects are already using DeFi Wizard's staking services and more than $100M AUM has been locked through the smart contracts generated through the…
LGCY and Unido Partner for Secure Custody Services
Unido is an all-in-one platform that serves as an asset management and investment service for crypto-native enterprises. As an incoming wave of companies, asset managers, and investors resort to these technologies, its business banking portal and DeFi interoperability features are becoming essential to blockchain networks looking to welcome new users. 
One such case is LGCY, an open-source blockchain protocol that forks the TRON blockchain to provide more scalable and decentralized functionality. As a Layer 1 DPOS decentralized network, it is capable of handling over 10,000 transactions per second at an average cost of $0.01 per transaction. It also counts on a growing community of developers that seek to build new applications securely. This is why the network has decided to partner with Unido for its secure multi-signature wallet technology.
The network will integrate a white-label version of Unido's wallet where users can store their tokens securely using a patent-pending private key obfuscation algorithm. Developers will also be able to use Unido's Core API to build decentralized applications designed for enterprise solutions. 
While Unido will benefit from the integration of a new user base, LGCY will become a better service for crypto-native enterprises as well as asset managers and investors that need secure all-in-one custody services. 
The teams behind Unido and LGCY announced that "the integration…