Thailand based cryptocurrency exchange TOK lists XRP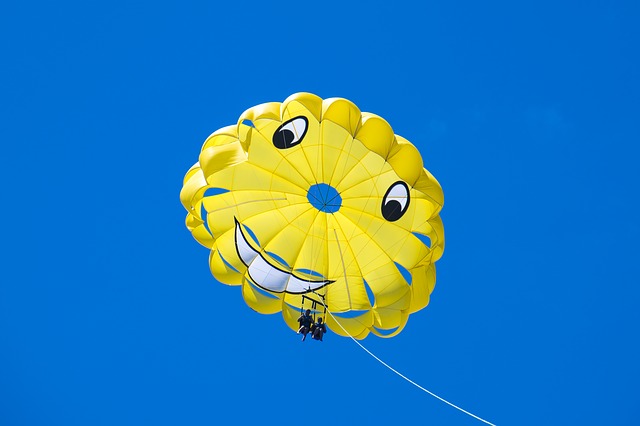 Cryptocurrencies and blockchain technologies have redefined the way payments, and settlements are now exchanging and being transferred throughout the world. Owing to their decentralized nature, virtual currencies including Ripple's XRP are immune to challenges such as government bureaucracy and inflation to mention a few.
But everyone knows, cryptocurrency is a perfect medium for sending and receiving large sums of money from one part of the world to the other.
In recent time, the cryptocurrency market has been experiencing the emergence and introduction of new applications into the cryptocurrency ecosystem that allows merchants and users to trade, store, and exchange virtual currencies such as BTC and XRP.
Despite the progress that is being made in the cryptocurrency world, many governments and nations are still on the fence when it comes to incorporating and adopting blockchain technology.
However, Thailand seems to be going against the tides as it is eager to embrace the revolutionary technology while other countries such as the US are still trying to figure out the technology and how best they can implement it in their current operations.
Thailand is so much into blockchain technology and cryptocurrency that they are already plotting on how they can come up with their own central bank virtual currency (Ripple's aim right from the beginning has been to make XRP a base currency for banks, so probably a pair made in heaven?).
Subsequently, Thai regulators have been making substantial progress since 2017; from permitting exchanges and ICOs to conduct their operations in the country to inaugurate a cryptocurrency license company.
The country has also caught the attention of international companies that are impressed by their clear-cut and decisive regulations governing foreign blockchain companies. Thailand is quickly emerging as an example worth emulating across Southeast Asia, and as a country worth the attention of cryptocurrency and blockchain startup founders as it is a fertile ground for the technology.
Tok exchange @Tok_Exchange, an exchange based in Thailand will launch $XRP. XRP deposit and withdrawals from Nov 13th and trading with BTC pair for Nov 14th.#XRPthestandard#XRPcommunity@Ripplehttps://t.co/lEULcAuxp5 pic.twitter.com/4jzLvLrFWi

— Leonidas (@LeoHadjiloizou) November 12, 2018
What is TOK Cryptocurrency Exchange?
TOK is a new cryptocurrency exchange service that generally attends as a wallet to hold virtual currencies as well as a mobile exchange. In addition to this, other attributes of TOK include:
A Multi-Blockchain Asset Supporter
What this says is that TOK is a platform that has the capabilities to serve as a wallet for any listed virtual currency users may decide to store in it. In addition to that, TOK has a trading capability that allows users to directly trade digital assets straight from the account/wallet with minimal security risks and conversion losses.
Mobile Exchange Capabilities
When using TOK, users have the full capabilities to exchange between virtual currencies and fiat currencies by merely using their smartphones and handheld devices. This means that whether users are working or on holiday, they can access their accounts/wallets and make the right deals at any particular time.
Offline Security Functionalities
TOK as an exchange platform is not only convenient, but it also has high-security capabilities that allow users to control how much digital assets they are storing offline. This functionality gives users the surety that their digital assets are safe and secure even when they do not access their digital assets for a long time.
No Trade Fees
Another major attribute of TOK as a platform is that they do not charge extra levy fees for transactions of any kind on their platform.
Thailand Cryptocurrency Exchange, TOK, Listing XRP
As a versatile decentralized chat application developed on Ethereum's Blockchain, TOK is offering its users with classic attributes of a chat app as well as a user-friendly in-built cryptocurrency wallet.
A couple of days ago, Thailand based crypto exchange, TOK, announced to the world its operations towards listing Ripple's default cryptocurrency, XRP, onto their platform. Starting November 13, 2018 (till yesterday), users could only deposit and withdraw XRP coinage on the TOK platform. But from today, users can begin trading XRP with BTC pair on the platform.
This move promises to have immense benefits for both entities as Ripple stands to become more popular in Thailand while TOK stands to enter into the league of exchanges trading the popular crypto, XRP.
For real-time trade alerts and a daily breakdown of the crypto markets, sign up for Elite membership!
Disclaimer: This article should not be taken as, and is not intended to provide, investment advice. Global Coin Report and/or its affiliates, employees, writers, and subcontractors are cryptocurrency investors and from time to time may or may not have holdings in some of the coins or tokens they cover. Please conduct your own thorough research before investing in any cryptocurrency and read our full disclaimer.
Image courtesy of Leovalente/PixaBay
AAX Crypto Exchange Announces Massive Growth Numbers in August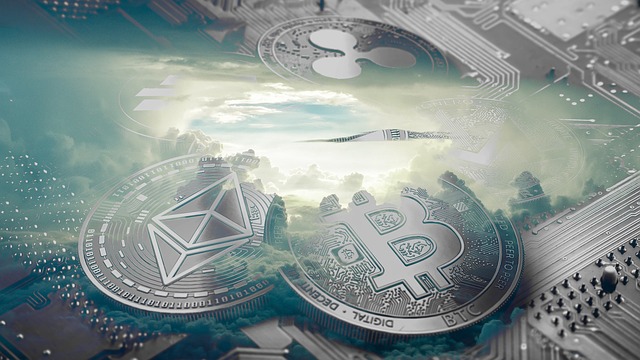 As the crypto market continues to surge, new traders continue to enter the market on a daily basis.  One of the first questions that new traders have is where should they trade crypto.  While there are countless options for buying and selling digital assets, traders need to exercise extreme caution and perform due diligence to avoid scam exchanges as well as places that have limited or no volume.  While the main platforms such as Coinbase, Binance, and Bittrex will always have significant volume, their fees are known to be on the expensive side.  AAX, a next-generation cryptocurrency exchange with the lowest futures fees in the world, represents a compelling alternative that traders should consider.
Growth Announcement
A few of the most important issues to consider when deciding whether to use an exchange are the number of users and the volume.  On August 7, AAX announced that in a little over two weeks, the exchange doubled its user base bringing the grand total of registered users to over 200,000.  At this rate, AAX may surpass the million mark later this year which would be an incredible achievement and is most certainly due to a variety of factors including extremely low fees and revolutionary technology.
Institutional-Grade Exchange
When AAX decided to build its platform, it set out to meet the demands of both institutional and retail investors.  In order to achieve that goal, the exchange operates at the highest possible…
The Pros And Cons Of Cryptocurrency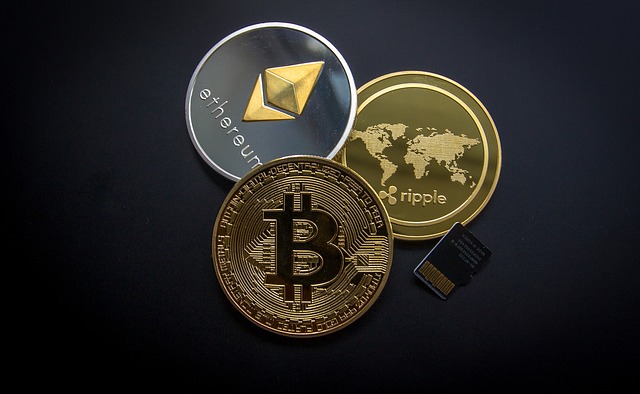 Many facets of our lives are now digitized––money is no exception. 
Have you noticed that paper money is on its way to being obsolete because so many people receive direct deposit and love the simplicity of their debit card? 
Not to mention, cash carries germs, as we've heard lots about during the pandemic. Many businesses have turned to card only options in light of this. 
But what about cryptocurrency?
You probably heard everyone raving about it a few years ago, but the excitement's calmed down quite a bit. That doesn't mean that it's not a viable option you should keep in mind. 
What's Cryptocurrency? 
Let's start with the basic definition of cryptocurrency so we're all on the same page. Cryptocurrency utilizes cryptographic methods and complex coding systems to encrypt sensitive information during data transfers. This protects your funds and personal information on a whole different level. 
These transactions are virtually impenetrable due to the combination of mathematical and technological protocols created and put in place. This aspect of cryptocurrency is what makes it safer. Also, the details of transactions are kept private. No one can see who sent what, etc., because those rigorous mathematical and technological protocols protect it.
The Pros: 
Different From Traditional Banking Transactions
One thing people hate about traditional banks is the fact that they can…
Enhancing the DigitalBits Ecosystem through the XDB Foundation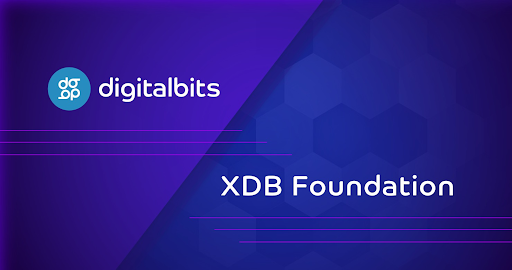 The DigitalBits ecosystem welcomed a new benefactor in the form of the XDB Foundation, a non-profit organization dedicated to providing support for DigitalBits. The main objectives of the XDB Foundation include the DigitalBits Ecosystem Support Program, supplying both financial and non-financial assistance to qualified entities and projects within the DigitalBits community, with a focus towards innovation and speeding ecosystem growth.
Michael Gord, MLG Blockchain and GDA Capital founder, has been appointed to the role of Managing Director of the XDB Foundation.  "I am excited to see the launch of the XDB Foundation and to be joining the DigitalBits ecosystem in this new capacity," says Gord. "In the coming weeks, the XDB Foundation will share additional updates regarding its key initiatives.  Over the past 2 years, we have seen DigitalBits achieve various milestones and with this next chapter I'm excited to see the XDB Foundation contribute as the new project lead supporting education, research and development, and ecosystem growth and adoption."
Michael Gord's first initiatives within blockchain started with establishing the McGill Students' Cryptocurrency Club, McGill Students' Fintech Association, Bitcoin Canada and providing leadership on the global expansion of the Blockchain Education Network.  Notably, he is also a key contributor to the Kerala Blockchain Academy, one of the largest innovation hubs for blockchain technology worldwide. 
…