Tokyo Financial Exchange To Unveil Bitcoin Futures Next Year
Bitcoin Futures are coming to Japan after one of the country's largest exchanges announced plans for the same. Tokyo Financial Exchange is in the process of creating a working group that will lay the foundation for bitcoin futures next year.
Bitcoin Futures Legislation
For the listing of cryptocurrencies in Japan, a number of changes in the nation's securities laws will have to come into play. For starters, the country's Financial Instruments and Exchange Act will have to recognize cryptocurrencies as financial products.
Creation of a working group usually marks the first step towards the drafting of new legislation in such matters.
"To achieve that, we will launch this working group to study various aspects, including bitcoin's present status, its outlook, and what form it will take root in Japan's society," said Tokyo Financial Exchange Chief Executive Officer, Shozo Ohta.
The proposed new legislation is not expected to face any major hurdles given Japan's stance on cryptocurrencies. The country has already shown its receptiveness towards cryptocurrencies by unveiling laws that recognize bitcoin as legal means of exchange. The country's financial exchanges also account for nearly half of global bitcoin trading volume.
U.S Bitcoin Futures Listing
The U.S is already preparing for Bitcoin future derivatives as early as next week. Cboe Global Markets will launch its futures derivatives over the weekend as it seeks to give hedge funds and institutional investors an opportunity to take advantage of big swings in the sector. CME Group will launch its futures derivatives on the 18th of December with NASDAQ planning its launch in the summer of 2018.
Bitcoin Futures Warnings
Talk of the Futures contract has already had a significant impact on bitcoin price seen by its recent rally from $11,000 to record highs of $16,000 and showing no signs of slowing down. Amidst the hype, Wall Street banks have already started to cry foul about the upcoming bitcoin futures given the rising prices
The Futures Industry Association which represents some of the largest derivatives brokerages has warned against rushing bitcoin futures contracts without weighing the risks. The Association members have reservations about the reliability of prices underlying the upcoming contracts.
"A more thorough and considered process would have allowed for a robust public discussion among clearing member firms, exchanges and clearing houses," FIA in a statement.
The U.S Federal Reserve has also warned against dabbling in cryptocurrencies as it could pose significant dangers to financial stability. With the consistent increase in price, fears of a bubble burst have also increased.
Disclaimer: This article should not be taken as, and is not intended to provide, investment advice. Please conduct your own thorough research before investing in any cryptocurrency.
Image courtesy of ibz_omar via Flickr
How Casinos Are Embracing Cryptocurrency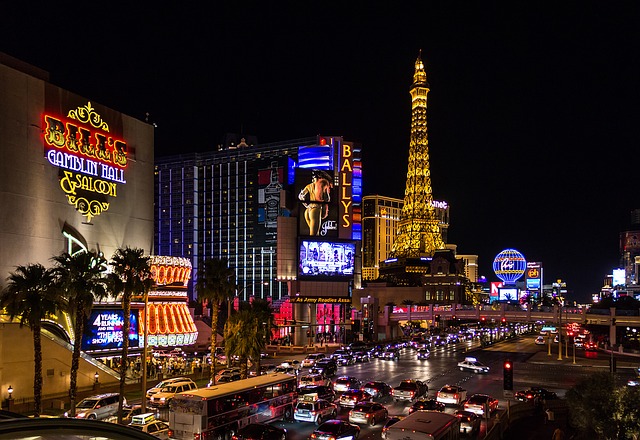 Digital currencies and blockchain technology have had an immense impact on several industries across the globe. One of the areas where this impact has been very profound is in the gambling sector – which has also been known for embracing the latest technologies. Gaming operators have always been at the frontlines when it comes to trying out new and innovative technologies all in a bid to keep their customers happy and interested.
That said, it was only a matter of time before cryptocurrencies such as Bitcoin, Bitcoin Cash, Ethereum, Ripple, and Litecoin among many others made their mark in the gambling industry. All of the features that these digital currencies promise are, without a doubt, very desirable features for gamblers across the world.
The result is a mutually beneficial arrangement where digital currencies get the necessary boost to go mainstream while the gaming operators get a front-row seat as the world ushers in the new age of next-generation digital payments. Naturally, there has to be a framework for this and thankfully its already being implemented in both land-based casinos and in online gambling platforms. 
Crypto in Land-Based Casinos
Cryptocurrencies, since their conception, have always been digitized forms of payment. However, nearly everything is digitized nowadays. Still, brick-and-mortar casinos rely greatly on existing systems all…
Reaching true Bitcoin anonymity through the use of mixers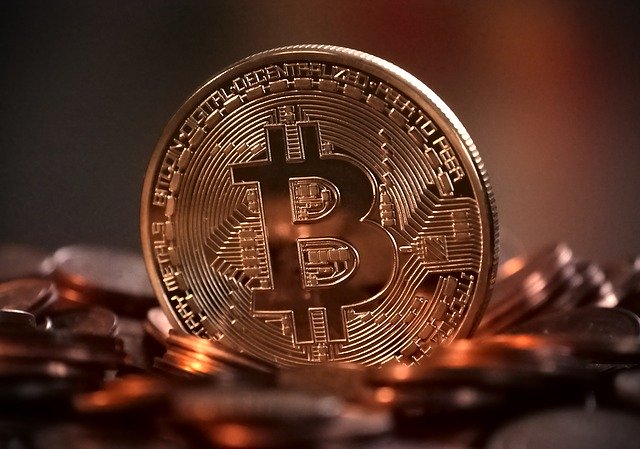 There used to be a time when Bitcoin transactions were considered fully-anonymous. Back then, cryptos were only getting started, and Bitcoin was pretty much the only one that was used, apart from a handful of the first altcoins that followed. However, as the crypto industry continued to develop, current blockchain analyzers were created, and it became clear that Bitcoin's transparency also includes tracking the coins' movement, even when you are simply withdrawing them from your exchange to your wallet.
This is why it became necessary to use Bitcoin mixers, also known as Bitcoin blenders or Bitcoin tumblers, such as BitMix.biz, in order to reach true anonymity.
What are Bitcoin mixers, and why do you need them?
Bitcoin mixers, as the name suggests, are online services that mix Bitcoins in order to disrupt their traceability.
Let's say that you have a certain amount of BTC in your wallet on your crypto exchange of choice. With all the exchanges having to follow KYC/AML procedures, that means that you need to verify your identity, so that the exchange — and therefore, the authorities — will know exactly who you are and how much money you earned through trading and investing.
Once you withdraw those coins to your wallet, blockchain analyzers can track the transaction, and so your wallet…
The Bitcoin Meltdown is Chance to Double Your Bitcoin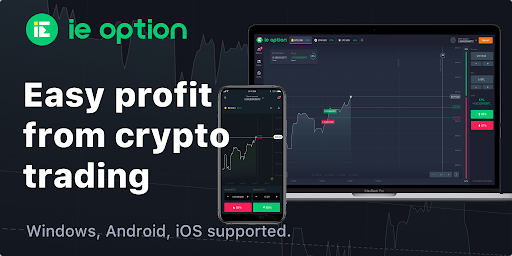 Most of the cryptocurrency holders have never felt a day so bad.
After a blustering day of trading which saw Bitcoin price drop from $7,950 to $3,800, the massacre caused the worst sell-off to set a new 2020 low which not seen since April 2019.
The history of bitcoin only has a day in 2013 to compare a 40% fall, at that time bitcoin once dropped from $266 to $50, that was also a day when despair defeated the belief of bitcoin and almost no one could foresee bitcoin can recover and prices will reach $10,000 in a few years.
"Be fearful when others are greedy and greedy when others are fearful." This is what Warren Buffett said about stock market and you can see the stock market never dies, it is just rise and fall happen in a different order at different times.
So it is with bitcoin. The bitcoin meltdown is a chance for a few bitcoin traders while the others are running away.
One typical way is to short bitcoin. Futures trading allows traders to make profits out of the future price difference of the derivatives. However, when during horizontal movement of prices, futures trading may gain you fewer profits to cover the possible loss of the margin.
Is there…