Gifto Partners Tron To Help Monetize Content On Blockchain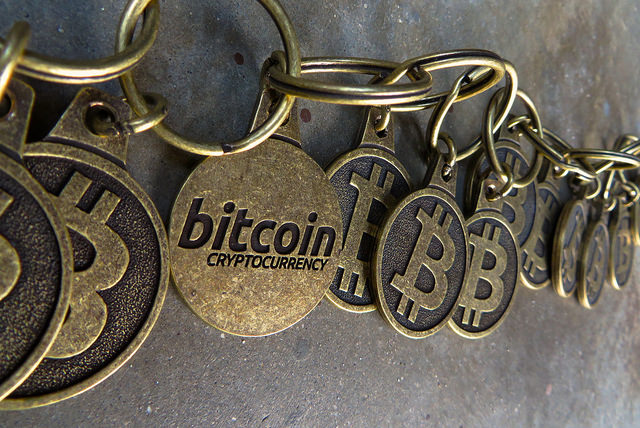 Gifto, a virtual gifting blockchain platform, has teamed up with Tron, to offer a free content entertainment system using blockchain and distributed storage technology. The new platform will leverage Tron's technology to enable transactions of users using virtual gifts.
Gifto-Tron Partnership
The joint venture will make it possible for the technology to be brought to the blockchain world so that virtual gifts can be curated, tracked, bought and sent across various platforms. Some of the platforms that the two are eyeing include YouTube, Instagram, and Facebook.
"We are excited to partner with Gifto and Asia Innovations Group to further expand the usage of TRON platform and technology, this partnership is putting together two companies that both have successful consumer entertainment apps, and both using blockchain technology to disrupt entire industries in the years to come, "said Justin Sun Tron founder
The unveiling of the joint venture comes just days after Gifto was selected by Binance, to become the first project in Launchpad. The new exclusive platform is designed to provide vetted high-quality projects in addition to providing a safe way of purchasing token.
Launched by live streaming mobile application, Uplive, Gifto already has over 20 million people using virtual gifting to reward content creators on the platform. With the huge user base, the platform should be able to generate over $100 million in revenue before the end of the year, from virtual gifting on Uplive.
The partnership should allow Tron, a decentralized content protocol, to establish a global free content entertainment ecosystem with the help of blockchain technology. Users, on the other hand, will be able to publish store and own data at no extra cost.
The joint venture also presents an opportunity for Tron to be one of the first Ethereum compatible protocols that support fast micro transactions at scale, as of the first quarter of next year.
Gifto Prospects
Pantera and Block Asset are some of the initial investors in Gifto that are helping support the platform's push to help millions of content creators monetize content of social and video networks. According to Andy Tian, the brains behind Gifto, they have created a popular application on Uplive that will be able to generate significant income for content creators.
Gifto will take the exact model to the blockchain space and make it universal across any content creation platform thus making it universal and accessible with any local currency. Virtual gifts distributed across the network will be immutable, universal and independent of any content platform. People will also be able to store them as smart contract assets.
We will be updating our subscribers as soon as we know more. For the latest cryptocurrency news, sign up below!
Disclaimer: This article should not be taken as, and is not intended to provide, investment advice. Please conduct your own thorough research before investing in any cryptocurrency.
Image courtesy of BTC Keychain via Flickr
Celebrate BitStarz' Birthday and Win a Tesla Model 3!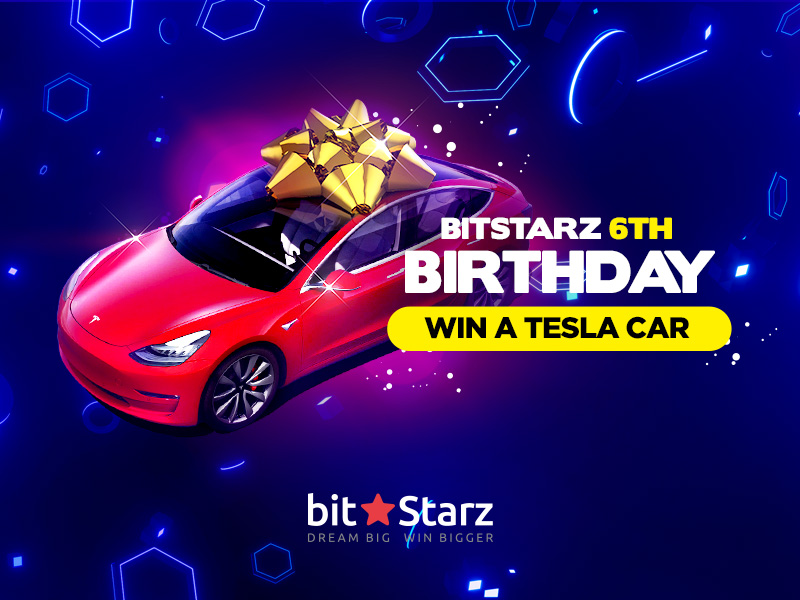 Everyone's favorite online casino is baking a cake, popping the champagne, and inviting you to the biggest and best birthday party of the year. BitStarz is getting ready to celebrate its 6th birthday and we're doing it in style with a promotion that will drive you insane.
If you love cars and casino games, you're in for one epic birthday treat courtesy of BitStarz. When you deposit at BitStarz during the birthday celebrations you will get a ticket (or tickets) that give you entry into the draw for a brand-new Tesla Model 3 – now that's one birthday bash you don't want to miss out on!
Speed Around the Reels and the Race Track
We've all dreamed of owning a Tesla at one point in our lives, and now BitStarz is making this dream a reality. Imagine hurtling from 0-100km/h in as little as 3.4 seconds in your brand-new Model 3, or zooming down the highway at 261km/h in ultimate luxury – we don't recommend doing this, by the way.
It's definitely the only way to travel in 2020, and what's more, you're doing the planet a favor by going electric. Make sure you're in the BitStarz birthday lottery to get your hands on this high-powered and high-tech car.
Entering the Lottery…
Making Your Investment Work: What You Need To Grow Your Crypto Business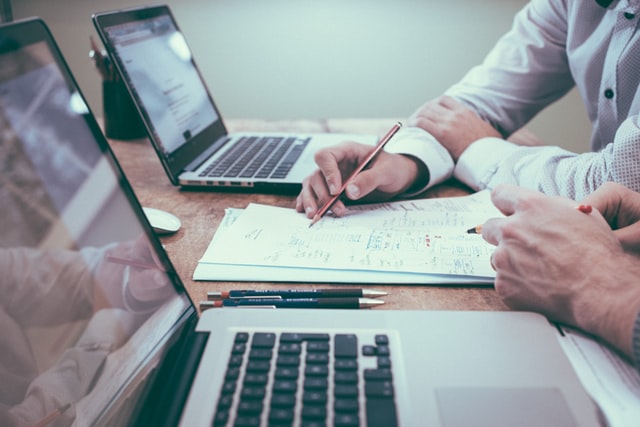 The question of whether or not cryptocurrency is a worthy investment has been answered. It seems that over  61% of Americans have invested in cryptocurrency, according to Finder. That is why establishing a crypto business is a savvy financial move. If you've already got one, the next order of business is to grow it accordingly. So what does your crypto business need to grow?
Added Manpower
One of the top reasons small businesses fail is because of overexpansion, according to the Small Business Administration. So while you're looking to grow your business, make sure it is within suitable means. If your crypto business is looking to take on more clients, it needs more people. Whether you need more programmers, traders, marketing staff, etc. you need to make sure you don't go overboard. The last thing your business needs is being overburdened with additional employees that it cannot afford. So it is recommended that you add people with skills critical to your operational growth.
Suitable Insurance
If your business has a certain number of employees, it will be subject under the Workers Compensation Law that all states passed in 1950. Having workers comp insurance protects your business if an employee becomes injured or ill at work. That type of insurance also covers loss…
Sologenic Lists 30 Securities Exchanges For Stocks Tokenization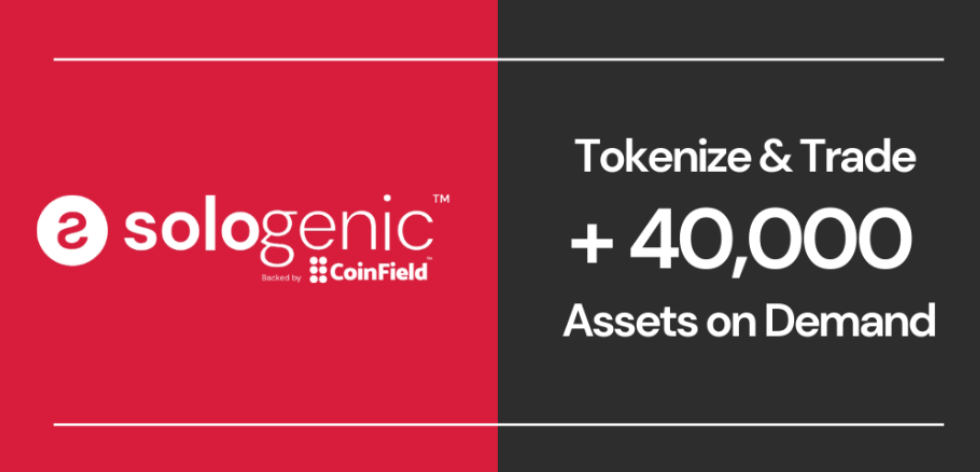 European crypto exchange CoinField is getting closer to the launch date of its ambitious Sologenic project.  This week it announced all of the stock exchanges that will be "compatible" for tokenized assets trading on the XRP Ledger.  Once live, the Sologenic ecosystem will allow trading of 40,000 stocks, ETFs and commodities. These traditional assets will be turned into stablecoins and backed by real-word assets, per Sologenic. 
Here is the complete and very impressive list of traditional stock exchanges that Sologenic is adding to its platform:
NASDAQ
New York Stock Exchange & NYSE MKT
Toronto Stock Exchange
TSX Venture Exchange
Athens Exchange
BME Spanish Exchanges
Deutsche Borse (XETRA)
Irish Stock Exchange
Johannesburg Stock Exchange
London Stock Exchange & IOB
Milan Stock Exchange
NASDAQ OMX Copenhagen, Helsinki and Stockholm
NYSE Euronext Amsterdam AEX, Brussels, Lisbon and Paris
Oslo Stock Exchange
Prague Stock Exchange
SIX Swiss Exchange
Wiener Borse / Vienna Stock Exchange
Warsaw Stock Exchange
Australian Securities Exchange
Hong Kong Exchanges
HK Stock Connect
Singapore Exchange