XRP Rally Lifts Bitcoin and Ethereum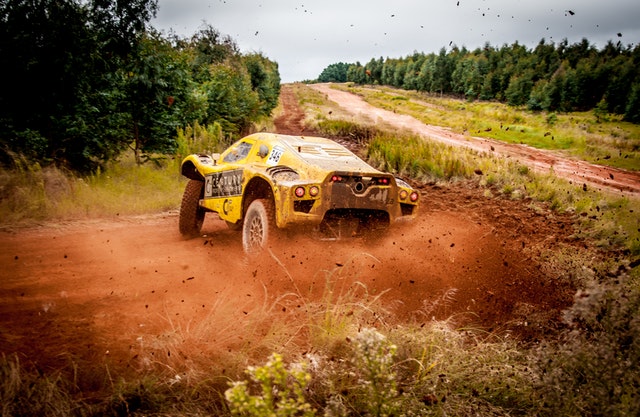 It's quite surprising to be writing this, but the XRP rally lifted Bitcoin and Ethereum off yesterday's lows. As I wrote yesterday in covering Bitcoin, my bullish enthusiasm was dampened by Bitcoin's $300 drop. XRP rising has given renewed hopes that the lows for the year are in and higher prices are ahead.
XRP Rally
The most frustrating part about the XRP rally was the news put out by our competitors. We read the XRP rally was due to xRapid launching soon and also that a major Saudi Arabian bank had joined the Ripple network for international payments. I've been trading cryptocurrencies long enough to know that no one knows the exact reason why something happens in the market. This is a major buy spike that came out of left field.
Bitcoin
I am certainly feeling better about Bitcoin now than I was 24 hours ago. The lack of volume and the price action felt like the market was heading lower. Today, however, we are back around the 6350 levels.
The problem is that it still not enough to make me buy more Bitcoin. We are still in the middle of the range between 6100 and 6500. This neutral zone is not an area that I want to be putting on trades. Yesterday's jump was indeed positive, but need proof that it was not a one-off event before heading lower. If we start breaking higher, the only trade I see is buying above 6600 and look for a move to 6900 to 7000. On the downside, I am watching the 6100 level. A break there and we will go on to test 5900 then the lows of the year at 5740.
On the fundamental side, there are a few developments worth noting. Number one, Fidelity is eyeing crypto products by the end of the year. While it's unclear what the products will be, it is more evidence that traditional finance wants its piece of the crypto pie. Second, "Crypto Mom" Hester Peirce gave a speech outlining her support for cryptocurrencies. Here are my takeaways from her speech:
If the general public wants to invest in crypto, the SEC should not be a hindrance.
Risk is always involved when it comes to risk. Crypto is not necessarily riskier than other asset classes.
The SEC should encourage innovation, not hinder it or seek to be the innovator. Let the free market innovate.
She welcomes the "Crypto Mom" moniker.
Ethereum
Ethereum is back above the critical $200 mark. The case can be made for higher lows and that the Ethereum lows from last week will be the lows for the year. While I am more positive than yesterday, just like with Bitcoin, it's not totally convincing. We need to see a break above 230 then 250 for confirmation that the low is in. For now, the support at 190 must hold or else we will test 170 again.
Bottom line
I am resuming my neutral bias and just waiting for the market to make its move. It's important to not force a trade or over trade. Let the market decide what it wants to do, then act accordingly. I still have limit buys in case the market takes a dive. Orders are now at 5900, 5700, 5400, 5000, and 4800. For those that missed it, here I am on the Crypto Rich show on Monday.
We will be updating our subscribers further on our Telegram chat!
Disclaimer: This article should not be taken as, and is not intended to provide, investment advice. Global Coin Report and/or its affiliates, employees, writers, and subcontractors are cryptocurrency investors and from time to time may or may not have holdings in some of the coins or tokens they cover. The author is long Bitcoin. Please conduct your own thorough research before investing in any cryptocurrency and read our full disclaimer.
Charts courtesy of Trading View
Image courtesy of Pexels
Bitcoin Volume Improves — Is A New Bull Run About To Start?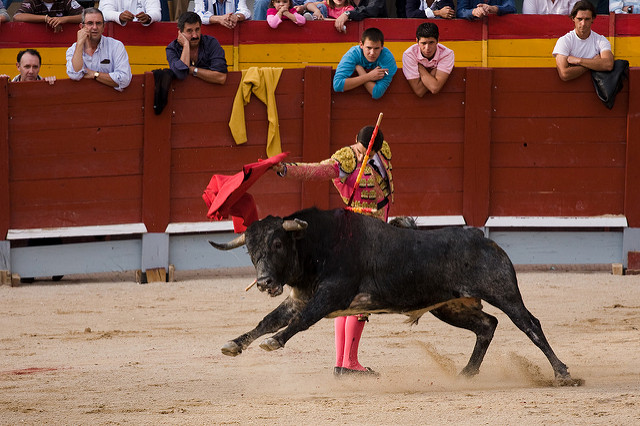 After more than half a year of price drops and losses in value, Bitcoin's price has finally demonstrated signs of stability. For weeks, Bitcoin managed to remain above the price of $6,550 per coin, which was followed by a small price surge that has allowed the coin to reach $6,600.
Not only that, but Bitcoin's volume also saw a 12% increase that has taken it from $3.2 billion to $3.6 billion according to CoinMarketCap. While this state of the market did not include all the altcoins, with some of them even experiencing losses, the situation regarding Bitcoin did look promising.
However, the new situation has changed that, as both investors and analysts woke up to the news of crypto prices going down.
Bitcoin volume predictions
Cryptocurrency analysts around the world have been predicting that the recently-balanced situation regarding Bitcoin and many altcoins will not last. While some believed that Bitcoin volume will go up, others have been claiming that it will drop once again, as it has finally happened.
At the moment, Bitcoin has managed to drop below what was recently believed to be its bottom, with a new price being at $6,297. Instead of reaching milestones such as $6,800, and then $7,000 mark as many have hoped, BTC actually dropped by around 6%.
For a while, Bitcoin has been showing signs that it is ready to grow once more. However, the trouble once again lies with the…
Ripple, Ethereum, Bitcoin, and the crypto-markets all down, why?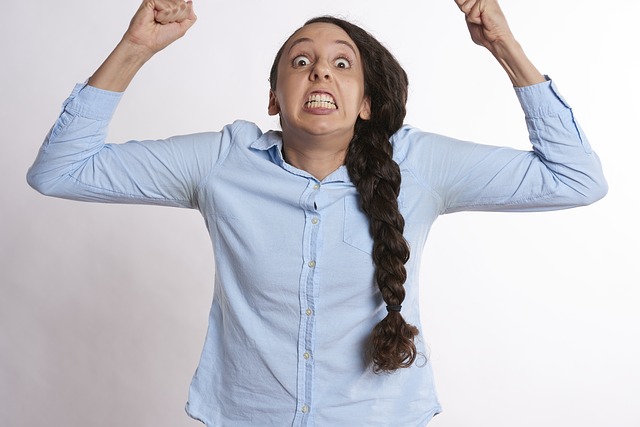 Today, the crypto-world woke up in a bloodbath, creating a lot of panic for the investors. Despite the expectations from 2018 Q4, the crypto-market is showing no sign of recovery as only one cryptocurrency in the top 50 is green at the moment.
Cryptocurrencies like Bitcoin, Ethereum, and Ripple (XRP), are all suffering in the dips and from the weight of the bears. It is important to know that as a result of today's bearish trend, the market has laid off more than 5 percent of its value (US$13 billion) in the past 24 hours.
In the past 24 hours, Bitcoin has gone down by 4.26%, and it is currently trading at $6,289. So-called BTC competitors have accumulated bigger losses: Ethereum, Ripple, Bitcoin Cash, EOS, Stellar, and Litecoin. Ethereum is down more than 11 percent, trading at $201.15; Ripple's XRP in red by more than 13 percent, trading at $0.4047.
Bitcoin Cash price has also crashed more than 11.5 percent, trading at $450.91; EOS is down by 9.91 percent, trading at $5.30; Stellar has plunged by more than 11.8 percent, trading at $0.213; and Litecoin is currently in red by 9.50 percent, trading at $52.28. In short, the whole market in a severe bloodbath, pretty much like the global market.
Are Bitcoin Whales Stabilizing the Market?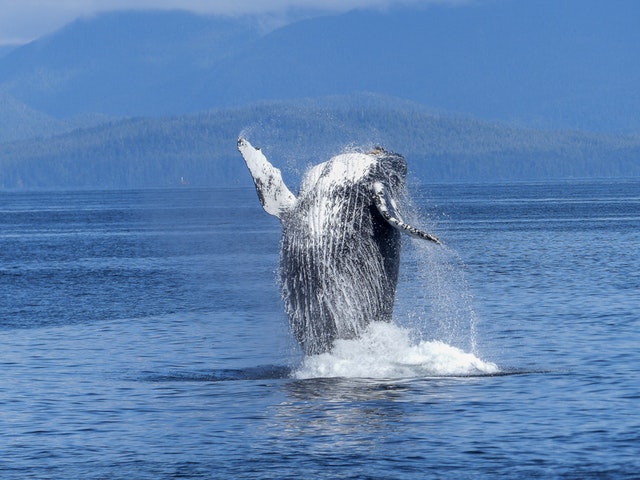 Bitcoin whales, which is a popular term for BTC's largest holders, have always been the largest influencers on Bitcoin's price. In fact, many analysts, experts, and even regular investors have been tracking what the whales are doing. Their actions were taken as an indication of what's to come, and whenever a whale was about to sell BTC, a drop in price was soon to follow.
This has earned them a reputation of the market's largest destabilizers, which did not make them especially popular in the crypto community. However, according to new data, it is more than possible that Bitcoin whales are actually working on keeping the market stable, instead of causing more chaos, as everyone was led to believe.
Bitcoin whales are keeping the market in check?
Earlier this year, in August, a new rumor appeared, claiming that a $2 billion whale was disrupting the market's already fragile stability. Reports of BTC sales as high as 50,000 coins per month have caused a 15% drop in Bitcoin's own value. Speculation regarding these sales followed, with whispers of shadowy deals dominating the discussion forums.
Bitcoin investors, large and small, felt threatened by these giant holders, with many of them believing that the entire crypto world could collapse on their smallest whim. In order to determine whether these fears were justified or not, an intensive analysis was conducted. The analysis has targeted 32 largest known whales, with attempts to find…