10 Facts on Ripple You Should Not Miss
Mostly known for its digital money protocol, the Ripple system, and its XRP currency are famous for allowing the seamless exchanges between users using yen, dollars, euros, and others. In 2012, it was made for payments and remittance. They also have their own tokens and a decentralized currency by this time.
However, they soon found out that Ripple would actually be able to send out waves that will rock the world of cryptos. 
As the third crypto, in terms of market cap, Ripple maintains a good position in the crypto community. Despite price fluctuations, it remains a good investment for crypto enthusiasts and entrepreneurs. 
Check out these ten random facts that you should know about Ripple and XRP!
Fact 1: Better than BTC, ETH, LTC and more
As a good introduction to Ripple, we'll start with how XRP beats Bitcoin, Ethereum, Bitcoin Cash, Dash and Litecoin in a bunch of important features for cryptos— speed, cost, and scalability. These factors are important to keep the software in optimal shape.
Based on research in 2019, here is how the cryptos fare among each other.
Crypto

Speed 

(per transaction)

Cost 

(per transaction)

Scalability 

(transactions per second)

XRP

3.6 secs

$0.0004

1500 TPS

BTC

2,912 secs

$1.65

32 TPS

ETH

93 secs

$0.17

16 TPS

BCH

3,794 secs

$0.04

64 TPS

LTC

914 secs

$0.06

56 TPS
With these three features, XRP performs more transactions in a single second for lower fees. It also charges super cheap transaction fees for anything you might need. 
Fact 2: Ecofriendly
One of the toughest concerns of people on cryptos is how it uses loads of equipment and, of course, electricity during mining. In return, it also costs tons of money to mine single crypto especially the Bitcoin. Miners can mine a single Bitcoin for about $600 as the cheapest rate and about $30,000 as the most expensive.
Regardless of this, the pioneers of the crypto community are continually looking for solutions to remove or even lessen this environmental concern. They are also trying to give back in many ways to the environment, in terms of funds and lots of other ways allowed by technology. 
However, all 100 billion XRP coins are already live. Although they are not in circulation just yet, this makes mining impossible. While becoming efficient crypto, it does not contribute to ecological concerns. 
Fact 3: Security
Having an open-source code and a public ledger, Ripple uses a big population of validators and engineers to ensure that our transactions, data, and exchanges are safe in the system. 
The constant development of the system makes them immune from small to large problems and leads them closer to a complete decentralization. 
Fact 4: Affordability
In terms of seeing the features and benefits of Ripple, you may think that it may be as expensive as ETH. However, you can easily afford Ripple. This allows more investors into the Ripple community. 
You can easily get XRP from both fiat and cryptos and send them straight to your secure Ripple wallets.
Fact 5: 3 in 1 Ripple Suite
The Ripple network has three products under its belt. The suite includes xCurrent, xRapid, and xVia. Each of these has its own purpose with only xRapid focused on XRP sourcing. 
The main product is xCurrent which services the processing of payments. The other one, xVia, handles the delivery of payments. 
Fact 6: Pioneer Crypto
Ripple is not like those new altcoins that are just new to this community. With years of continuous development and proven service, Ripple has been consistent in successfully leading the crypto race along with Bitcoin and Ethereum. 
Fact 7: Not Just a Currency
Like all crypto enthusiasts, our dream is to spend cryptos in daily trades. But, that is far from today's reality.
Ripple doesn't budge at that fact since it wasn't made to be a mode of payment. Instead, it is a network that is designed for the actual process and transfers. This enables XRP to become a very good and cheap alternative than current means. This is not only for the crypto community but also for other groups. 
Fact 8: American Express and Ripple
Ripple is partnered with the American Express (AMEX). This partnership had started in 2017. Last 2019, they had officially announced the use of xCurrent, a financial solution based on blockchain. 
The vice-president and general manager of the most famous credit card company stated his best remarks as the system allowed 'instantaneous, point-to-point conversation' for the exchange of funds of their users. 
Fact 9: Ripple and Banks
Because of its digital money protocol, this system is not only used by crypto enthusiasts but also by big banks. Ripple is used across 40 countries for its cross-border and real-time transactions. 
Although not directly applicable to other cryptos, Ripple shows the crypto community to the rest of financial institutions as a viable solution to big societal problems. 
Fact 10: XRP vs Ripple
As a fun fact, XRP is the name of the currency of Ripple. 
It is not an abbreviation like BTC is to Bitcoin or ETH for Ether. Therefore, there is no such thing as buying 10 Ripple (system) as you are really buying 10 XRP (crypto).
Undoubtedly, Ripple is a finance and crypto network that is sure to stay for a very long time. 
My Crypto Heroes Announces Issuance of MCH Governance Token


Tokyo, Japan, 24th November, 2020, // ChainWire //
My Crypto Heroes is happy to announce the issuance of MCH Coin as an incentive to players in the My Crypto Heroes ecosystem, aiming to allow them to craft a "User-oriented world". The MCH coin is available on Uniswap with a newly created pool with ETH. 
My Crypto Heroes is a blockchain-based game for PC and Mobile. It allows users to collect historic heroes and raise them for battle in a Crypto World. Officially released on November 30th, 2018, MCH has recorded the most transactions and daily active users than any other blockchain game in the world.
What is MCH Coin?
MCH Coin is being issued as an ERC-20 Standard Governance Token. The issuance began on November 9th, 2020, with 50 million tokens issued.
Of the funds issued, 40% are allocated to a pay for on-going development and as rewards for advisors and early investors. 10% are allocated to marketing and the growth of the ecosystem, and 50% are allocated to the community. The Distribution Ratio of the MCH Coin is subject to change via a governance decision.
The MCH coin will be used as a voting right as part of the ecosystem's governance, with 1 coin being 1 vote. It will also be used for in-game utilities and payments. Additional information can be found here:
https://medium.com/mycryptoheroes/new-ecosystem-with-mchcoin-en-a6a82494894f
During December 2020 the first governance…
Rewards Platform StormX Offers 50% Crypto Cashback Bonus for Thanksgiving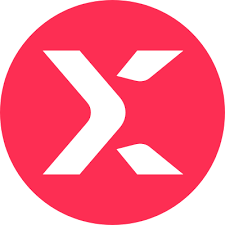 Singapore, Singapore, 23rd November, 2020, // ChainWire //
Blockchain-based rewards platform StormX has released a seasonal promotion for its award-winning Crypto Cash Back App. The promotion will allow app users to earn a 50% bonus on top of their cashback between Thanksgiving Day and Cyber Monday (November 26-30).
StormX has also introduced a brand-new staking service, allowing users to earn an additional 50% per year when they stake STMX tokens. The native ERC20 token of the StormX ecosystem, STMX has a total supply of 10 billion and is available to trade at many of the world's top exchanges, including Binance and Bittrex.
"With Bitcoin's price approaching its all-time high, interest in cryptocurrencies has renewed, though some people believe it's now too expensive to buy in," said StormX CEO and Co-Founder Simon Yu. "What we have done is create an easy way for such individuals to accumulate bitcoin, ethereum and other cryptocurrencies via everyday shopping.
"We're also excited to provide users with the ability to earn greater rewards simply by staking their tokens."
Since the StormX mobile app launched its Shop feature with over 700 stores in February 2020, some 400,000 unique users have been added to the rewards platform. StormX has also witnessed over 50% month-on-month growth for sales. The app is available for download on the App and Google Play Stores, and can be downloaded as a browser add-on from the Chrome Web…
3 Reasons Why Liquidity Dividends Protocol (LID) Will Be a Huge Winner
Since 2017, cryptocurrency has experienced both the crazy highs and the crazy lows with fortunes being made and lost overnight.  That volatility is one of the main reasons why cryptocurrency has been relatively slow to gain mass adoption.  In addition to volatility, another concern for many is the lack of security and regulation in the market.  This can be seen through the countless exchange hacks and rug pulls that seem to occur on a weekly basis.  In order for cryptocurrency to move into the next stage of maturity and bring on mass adoption, investors and users will need to feel secure knowing that their funds are safe.  One promising organization that may have the perfect solution is Liquidity Dividends Protocol (LID).
What is Liquidity Dividends Protocol?
Liquidity Dividends Protocol is an up and coming organization that provides locked liquidity services to cryptocurrency projects that launch their offerings through ERC-20 tokens.  It lets non-custodial pre-sales lock liquidity of a token in a trustless manner through Uniswap.  This locking process will prevent every investor's worst nightmare of seeing their hard-earned money disappear through "rug pull" scams that are designed to remove liquidity out of DeFi projects.
This year has seen an explosion of interest in Uniswap and DeFi projects.  Many investors have generated enormous returns on investments, but many have experienced the pain of being duped.  Below are three reasons why LID Protocol is poised to be a massive winner in…