10 Facts on Ripple You Should Not Miss
Mostly known for its digital money protocol, the Ripple system, and its XRP currency are famous for allowing the seamless exchanges between users using yen, dollars, euros, and others. In 2012, it was made for payments and remittance. They also have their own tokens and a decentralized currency by this time.
However, they soon found out that Ripple would actually be able to send out waves that will rock the world of cryptos. 
As the third crypto, in terms of market cap, Ripple maintains a good position in the crypto community. Despite price fluctuations, it remains a good investment for crypto enthusiasts and entrepreneurs. 
Check out these ten random facts that you should know about Ripple and XRP!
Fact 1: Better than BTC, ETH, LTC and more
As a good introduction to Ripple, we'll start with how XRP beats Bitcoin, Ethereum, Bitcoin Cash, Dash and Litecoin in a bunch of important features for cryptos— speed, cost, and scalability. These factors are important to keep the software in optimal shape.
Based on research in 2019, here is how the cryptos fare among each other.
Crypto

Speed 

(per transaction)

Cost 

(per transaction)

Scalability 

(transactions per second)

XRP

3.6 secs

$0.0004

1500 TPS

BTC

2,912 secs

$1.65

32 TPS

ETH

93 secs

$0.17

16 TPS

BCH

3,794 secs

$0.04

64 TPS

LTC

914 secs

$0.06

56 TPS
With these three features, XRP performs more transactions in a single second for lower fees. It also charges super cheap transaction fees for anything you might need. 
Fact 2: Ecofriendly
One of the toughest concerns of people on cryptos is how it uses loads of equipment and, of course, electricity during mining. In return, it also costs tons of money to mine single crypto especially the Bitcoin. Miners can mine a single Bitcoin for about $600 as the cheapest rate and about $30,000 as the most expensive.
Regardless of this, the pioneers of the crypto community are continually looking for solutions to remove or even lessen this environmental concern. They are also trying to give back in many ways to the environment, in terms of funds and lots of other ways allowed by technology. 
However, all 100 billion XRP coins are already live. Although they are not in circulation just yet, this makes mining impossible. While becoming efficient crypto, it does not contribute to ecological concerns. 
Fact 3: Security
Having an open-source code and a public ledger, Ripple uses a big population of validators and engineers to ensure that our transactions, data, and exchanges are safe in the system. 
The constant development of the system makes them immune from small to large problems and leads them closer to a complete decentralization. 
Fact 4: Affordability
In terms of seeing the features and benefits of Ripple, you may think that it may be as expensive as ETH. However, you can easily afford Ripple. This allows more investors into the Ripple community. 
You can easily get XRP from both fiat and cryptos and send them straight to your secure Ripple wallets.
Fact 5: 3 in 1 Ripple Suite
The Ripple network has three products under its belt. The suite includes xCurrent, xRapid, and xVia. Each of these has its own purpose with only xRapid focused on XRP sourcing. 
The main product is xCurrent which services the processing of payments. The other one, xVia, handles the delivery of payments. 
Fact 6: Pioneer Crypto
Ripple is not like those new altcoins that are just new to this community. With years of continuous development and proven service, Ripple has been consistent in successfully leading the crypto race along with Bitcoin and Ethereum. 
Fact 7: Not Just a Currency
Like all crypto enthusiasts, our dream is to spend cryptos in daily trades. But, that is far from today's reality.
Ripple doesn't budge at that fact since it wasn't made to be a mode of payment. Instead, it is a network that is designed for the actual process and transfers. This enables XRP to become a very good and cheap alternative than current means. This is not only for the crypto community but also for other groups. 
Fact 8: American Express and Ripple
Ripple is partnered with the American Express (AMEX). This partnership had started in 2017. Last 2019, they had officially announced the use of xCurrent, a financial solution based on blockchain. 
The vice-president and general manager of the most famous credit card company stated his best remarks as the system allowed 'instantaneous, point-to-point conversation' for the exchange of funds of their users. 
Fact 9: Ripple and Banks
Because of its digital money protocol, this system is not only used by crypto enthusiasts but also by big banks. Ripple is used across 40 countries for its cross-border and real-time transactions. 
Although not directly applicable to other cryptos, Ripple shows the crypto community to the rest of financial institutions as a viable solution to big societal problems. 
Fact 10: XRP vs Ripple
As a fun fact, XRP is the name of the currency of Ripple. 
It is not an abbreviation like BTC is to Bitcoin or ETH for Ether. Therefore, there is no such thing as buying 10 Ripple (system) as you are really buying 10 XRP (crypto).
Undoubtedly, Ripple is a finance and crypto network that is sure to stay for a very long time. 
Enhancing the DigitalBits Ecosystem through the XDB Foundation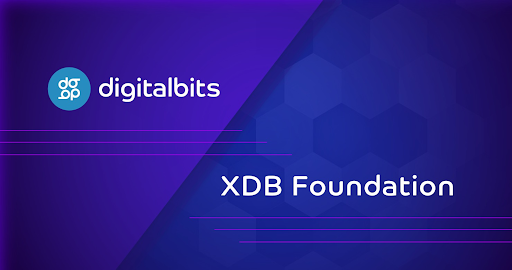 The DigitalBits ecosystem welcomed a new benefactor in the form of the XDB Foundation, a non-profit organization dedicated to providing support for DigitalBits. The main objectives of the XDB Foundation include the DigitalBits Ecosystem Support Program, supplying both financial and non-financial assistance to qualified entities and projects within the DigitalBits community, with a focus towards innovation and speeding ecosystem growth.
Michael Gord, MLG Blockchain and GDA Capital founder, has been appointed to the role of Managing Director of the XDB Foundation.  "I am excited to see the launch of the XDB Foundation and to be joining the DigitalBits ecosystem in this new capacity," says Gord. "In the coming weeks, the XDB Foundation will share additional updates regarding its key initiatives.  Over the past 2 years, we have seen DigitalBits achieve various milestones and with this next chapter I'm excited to see the XDB Foundation contribute as the new project lead supporting education, research and development, and ecosystem growth and adoption."
Michael Gord's first initiatives within blockchain started with establishing the McGill Students' Cryptocurrency Club, McGill Students' Fintech Association, Bitcoin Canada and providing leadership on the global expansion of the Blockchain Education Network.  Notably, he is also a key contributor to the Kerala Blockchain…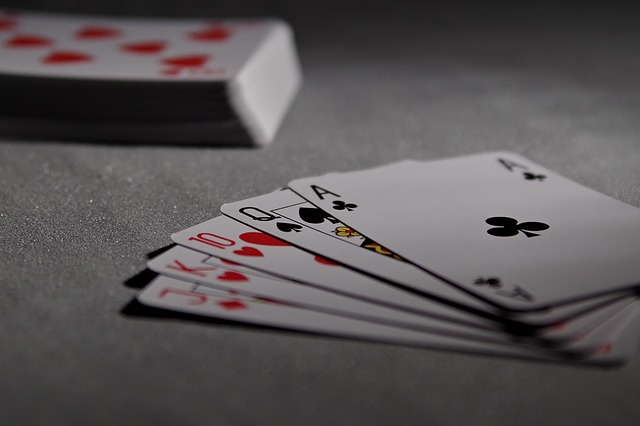 It is pretty scary to think about the extent of the gambling industry's dominance these days, mainly because of the sheer amount of revenue that it brings in each and every year. It seems as though quite literally everyone loves to gamble in one way or another, with casino gambling being by far the biggest gambling sector, something that is all thanks to the online casino explosion of the 21st century. 
Don't get us wrong, casino gambling was an absolutely huge industry before online casinos came along, you only have to look at places like Las Vegas to understand that that was wholly the case. However online casinos succeeded in bringing all of these popular card games to the masses who couldn't visit a proper casino. Let's take a look at some of the most popular casino games. 
Blackjack 
Blackjack is widely regarded by gambling historians as being the oldest living casino game in the world, with evidence of it being played centuries ago. In fact, Miguel de Cervantes, a 15th-century Spanish novelist, referred to a game called "Ventiuna" (Spanish for 21) several hundred years ago, proof that blackjack has been around for a lot longer than simply the last two centuries. 
And there should be no real surprise…
InstantBuy Offers New Revenue Stream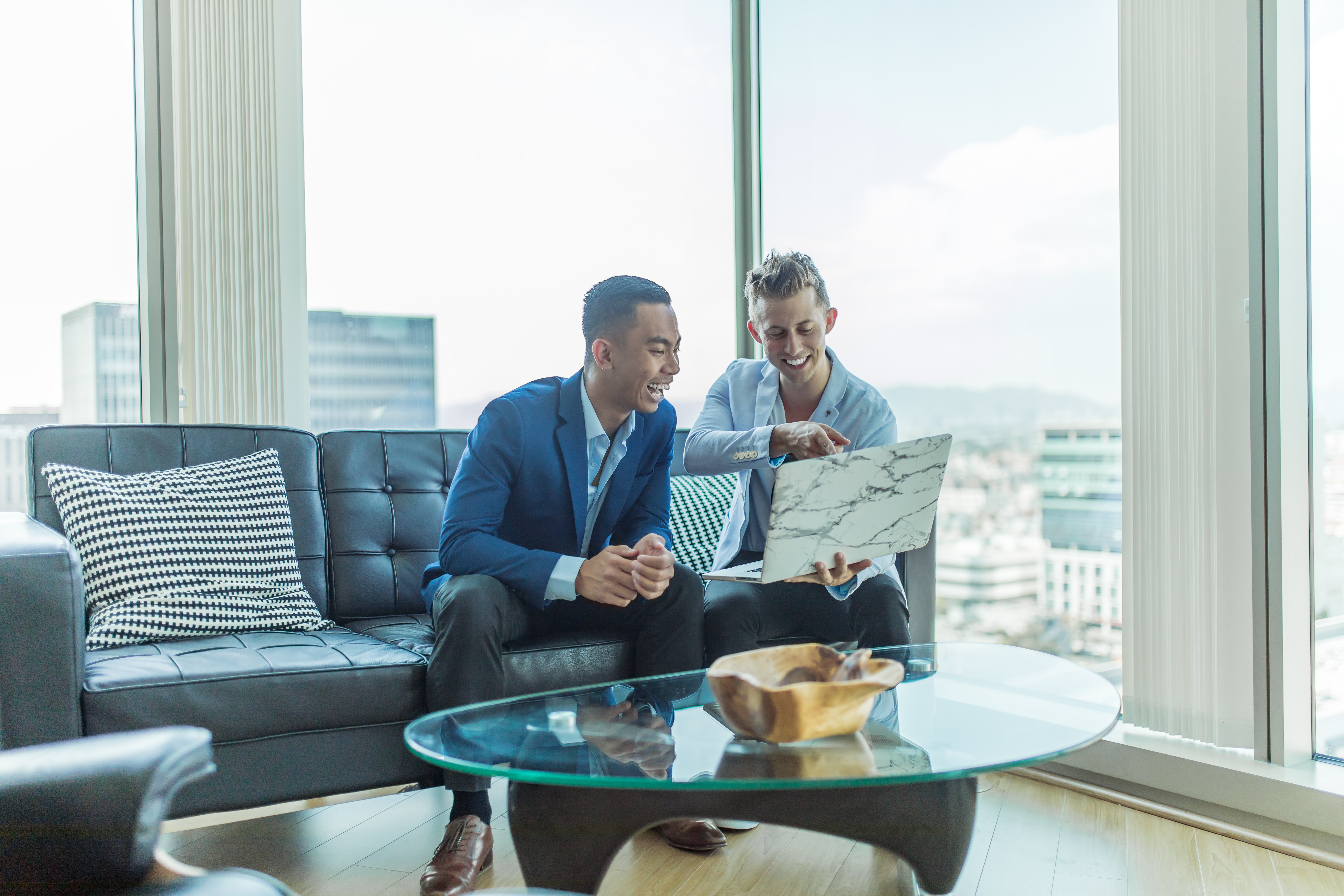 InstantBuy Offers New Revenue Stream
Bitcoin and the broader digital asset market provides many assurances, but access to them is one of their weakest. InstantBuy expands access to crypto by offering non-intrusive tools to website owners. InstantBuy offers a new revenue stream options for website owners. 
Most users are funneled into a handful of centralized exchanges to quickly buy/sell BTC or other leading digital assets. However, these exchanges often require onerous KYC/AML processes and a bank account — two characteristics not widely available in many regions of the world. 
Capital controls, like the current situation in Lebanon, also curtail access to cryptocurrencies via government mandate. The only other semi-popular option is P2P exchanges. Although they have thin order books and complex user-interfaces. That's why boosting access to Bitcoin and other digital assets is one of the foremost initiatives by many in the industry. 
If and when the bulk of mainstream users come, they need to have direct, fast, and cheap access to cryptocurrencies. And prominent Bitcoin OTC firm, IBIS Brokers' latest InstantBuy feature is an intriguing step forward for opening up access to cryptocurrencies. 
A History of Access 
The crypto market's endeavors to broaden access to the world of uncensorable digital assets…