What Would You Buy for $2.4 Million?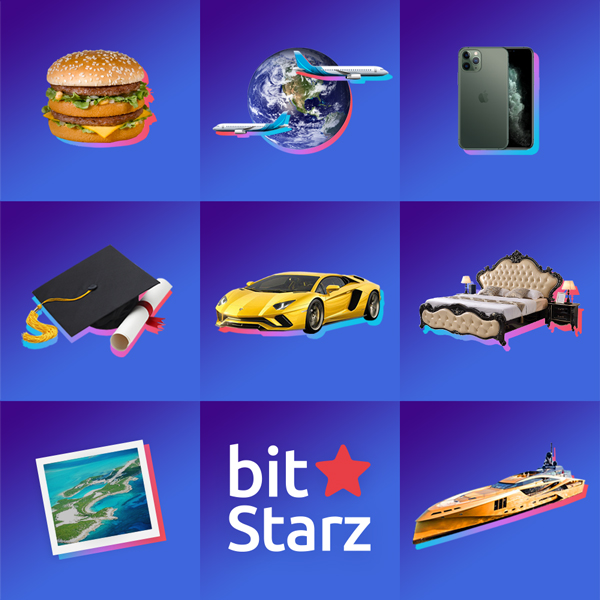 We've had our fair share of big wins at BitStarz, but nothing really comes close to the life-changing $2,458,064 single spin win on Azrabah Wishes last year. What's so awesome about this win too is that it was not a jackpot win, which means with a lot of luck, these type of big payouts can happen at any time.
Now $2.4 million is such a big amount that it's kinda hard to wrap your head around how much it actually is, or what to buy with it. But don't you worry, your friends at BitStarz are happy to help with a few ideas.
6 Lamborghini Aventadors
We were all big fans of the Fast and the Furious movies, but a Toyota Supra with neon lights isn't as cool now as it was 20 years ago. So how about a Lamborghini Aventador instead? Might not be practical taking the kids to soccer practice in it, but as they only cost about $393,695 each, there's plenty of money left for a lame family car. The other option is to let the kids ride their bikes to practice and buy 6 Lamborghini's, which would be our suggestion.
Harvard Education for 9 Students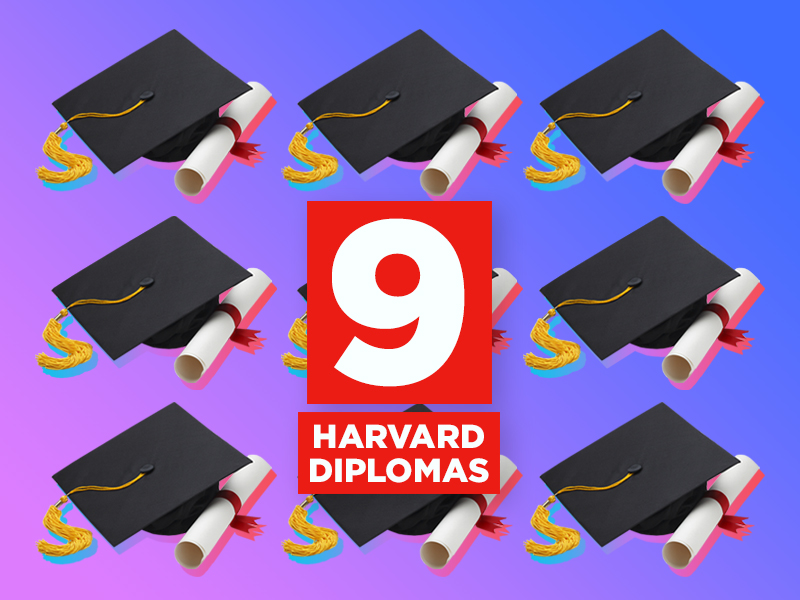 Formal education might have been important a decade back, but our graduate friends who work the deep-fryer at McDonalds beg to differ. With that said, if you wish to brag at the work party about your kids attending prestigious Harvard University, you can do so for the price of about $270,000 per kid for a 4-year degree. And if you think your kid will flunk out, don't worry, you have enough money for 32 more years.
463,785 Big Macs from McDonalds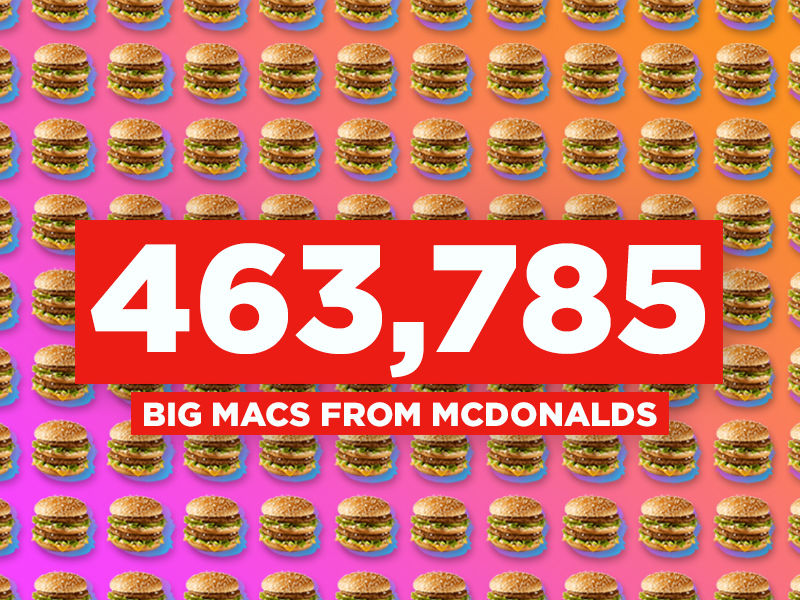 Don Gorske from Wisconsin currently holds the record for most Big Macs eaten, which is about 30,000. Here's your chance to kick his ass as you can use your $2.4 million to acquire 463,785 of these iconic burgers. If you wish to attempt this crazy stunt however, we recommend allocating a piece of your winnings to triple by-pass surgery. Just to be safe and all that.
2,460 iPhone 11 Pros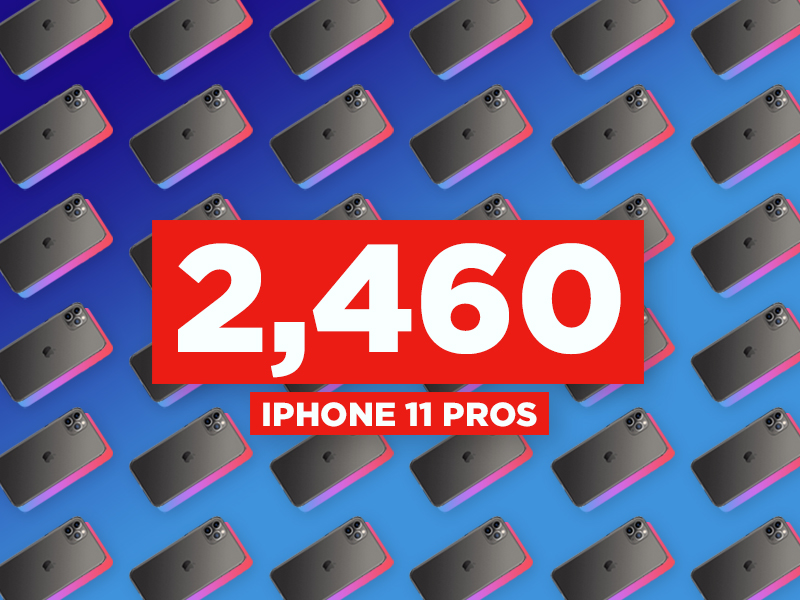 Now you might ask yourself, what the hell am I gonna do with 2,460 iPhone 11 Pros. To be fair, we're not really sure either. I guess you could use one as a doorstop, domino effect experiment or using it as bricks for the doghouse you most likely have to build and live in after being kicked out of the house by your wife for spending $2.4 million on iPhones.
49 Trips Around the World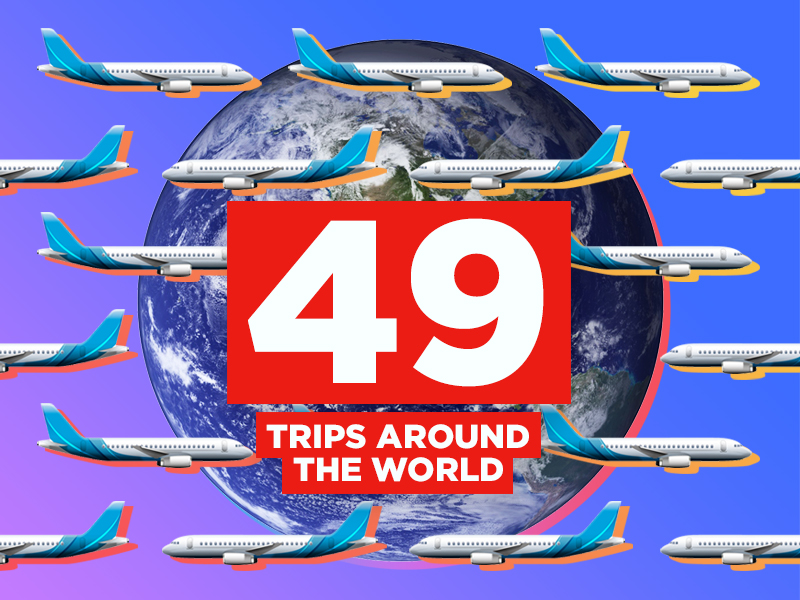 Back in the days, you could buy an unlimited first class ticket by American Airlines for 250,000 dollars (about 2 million dollars in today's value). They cancelled that promo pretty quickly, but don't worry, you can still make 49 trips around the world with a $2.4 million win. Imagine eating noodles in China one day and eating ice-pops with inuits in Canada a couple of days later. Endless possibilities!
Buy Your Very Own Carribean Island!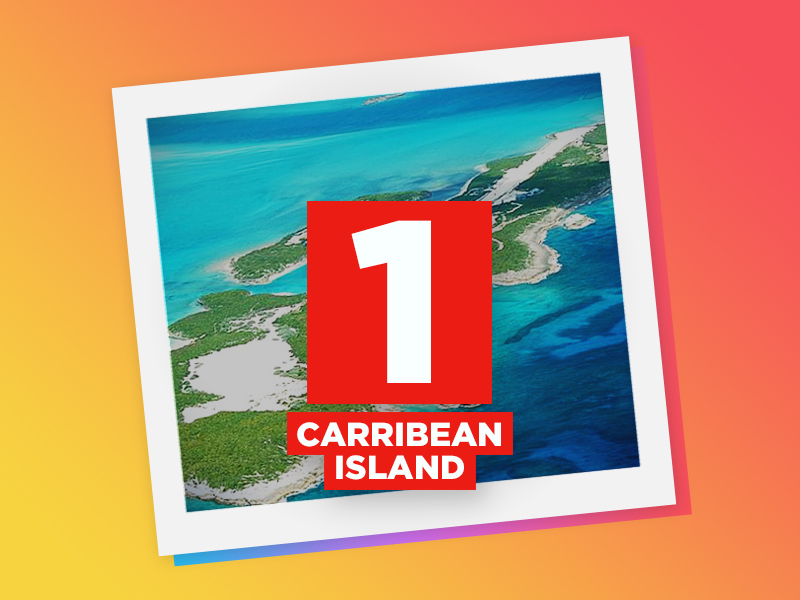 Richard Branson, The rich dude from Jurassic Park, heck, even Robinson Crosoe had his own damn island. So why shouldn't you? For about 2.4 million you're able to own Carribean Island with about 31 acres of land give or take. Actually, we've heard you can get away cheaper than that however, so you'll surely have some leftover cash for cheeseburgers and iPhones too. Choose wisely.
10 Weeks Aboard the Khalilah Superyacht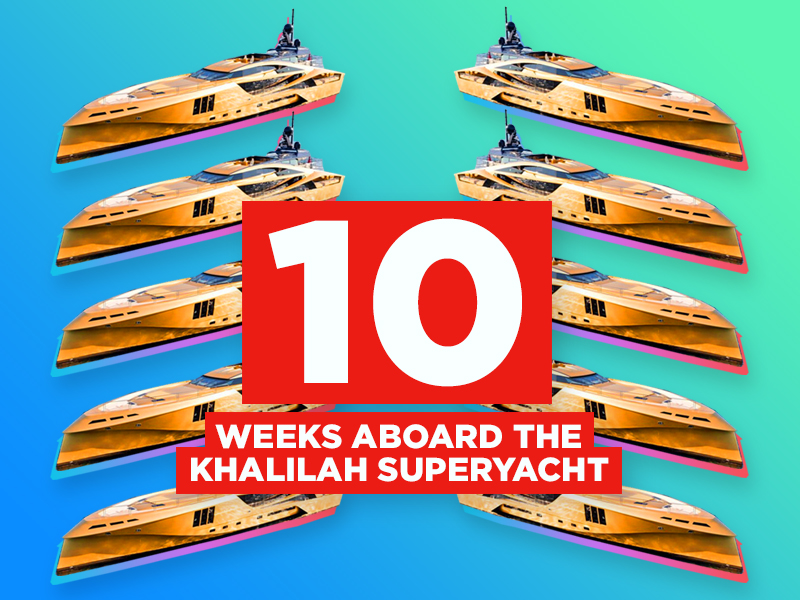 If your boating experience if limited to that run-down old row-boat from summer camp, you have the opportunity to step it up a notch with the Khalilah superyacht. Sure, it might cost $245,000 per week, but hey, you're a millionaire now! Use it for island hopping, snorkeling, or plow through the canals of Amsterdam (okay, maybe not).
24 Nights at the Palms Casino Resort Empathy Suite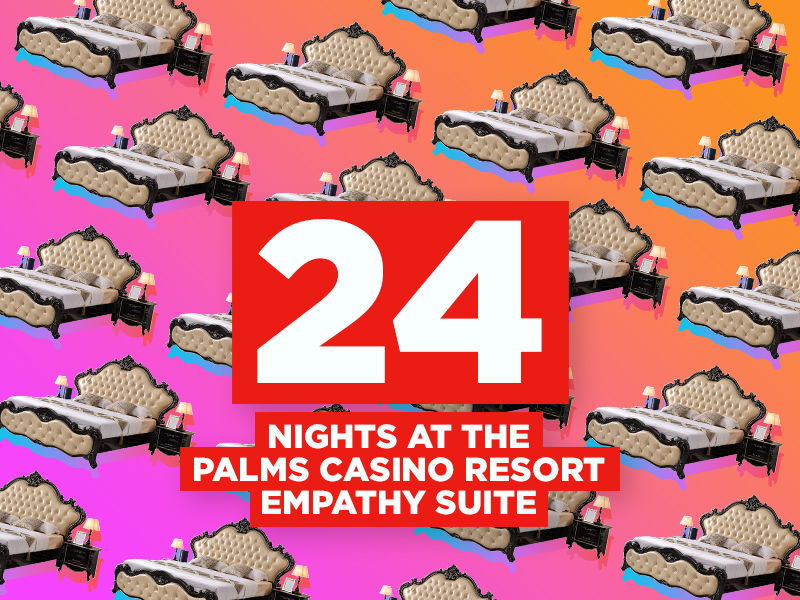 Known as the most expensive suite in the world, the Palms Casino Resort Empathy Suite offers everything you can imagine and a bit more. Besides everything you can imagine in terms of luxury you'll also get a 24-hour butler. We're not sure if he is the reason it's called the "Empathy Suite", but if you lose a shit-ton of money at the on-site Casino, you might need all the empathy in the world.
If you ask us however, $100,000 per night is just so ridiculous we doubt any luxury could justify that for a hotel suite. We'd rather get those Big Macs.
Rumor and speculation have it that our last big winner decided to head on a very long vacation around Europe, rather than taking our advice with some of these suggestions. $2.4 million is a crazy amount of money and we have no clue how we would handle coming into that sort of cash.
How would you spend that much money? Join BitStarz today and claim 5 BTC + 200 Free Spins
Enhancing the DigitalBits Ecosystem through the XDB Foundation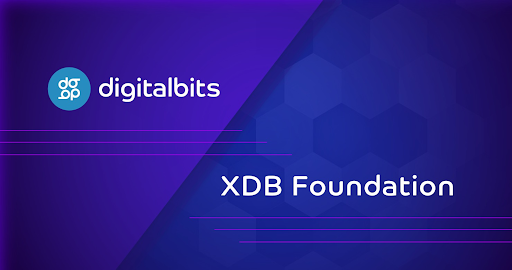 The DigitalBits ecosystem welcomed a new benefactor in the form of the XDB Foundation, a non-profit organization dedicated to providing support for DigitalBits. The main objectives of the XDB Foundation include the DigitalBits Ecosystem Support Program, supplying both financial and non-financial assistance to qualified entities and projects within the DigitalBits community, with a focus towards innovation and speeding ecosystem growth.
Michael Gord, MLG Blockchain and GDA Capital founder, has been appointed to the role of Managing Director of the XDB Foundation.  "I am excited to see the launch of the XDB Foundation and to be joining the DigitalBits ecosystem in this new capacity," says Gord. "In the coming weeks, the XDB Foundation will share additional updates regarding its key initiatives.  Over the past 2 years, we have seen DigitalBits achieve various milestones and with this next chapter I'm excited to see the XDB Foundation contribute as the new project lead supporting education, research and development, and ecosystem growth and adoption."
Michael Gord's first initiatives within blockchain started with establishing the McGill Students' Cryptocurrency Club, McGill Students' Fintech Association, Bitcoin Canada and providing leadership on the global expansion of the Blockchain Education Network.  Notably, he is also a key contributor to the Kerala Blockchain…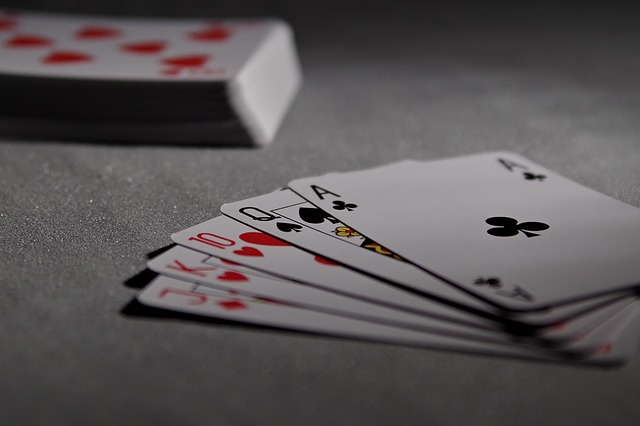 It is pretty scary to think about the extent of the gambling industry's dominance these days, mainly because of the sheer amount of revenue that it brings in each and every year. It seems as though quite literally everyone loves to gamble in one way or another, with casino gambling being by far the biggest gambling sector, something that is all thanks to the online casino explosion of the 21st century. 
Don't get us wrong, casino gambling was an absolutely huge industry before online casinos came along, you only have to look at places like Las Vegas to understand that that was wholly the case. However online casinos succeeded in bringing all of these popular card games to the masses who couldn't visit a proper casino. Let's take a look at some of the most popular casino games. 
Blackjack 
Blackjack is widely regarded by gambling historians as being the oldest living casino game in the world, with evidence of it being played centuries ago. In fact, Miguel de Cervantes, a 15th-century Spanish novelist, referred to a game called "Ventiuna" (Spanish for 21) several hundred years ago, proof that blackjack has been around for a lot longer than simply the last two centuries. 
And there should be no real surprise…
InstantBuy Offers New Revenue Stream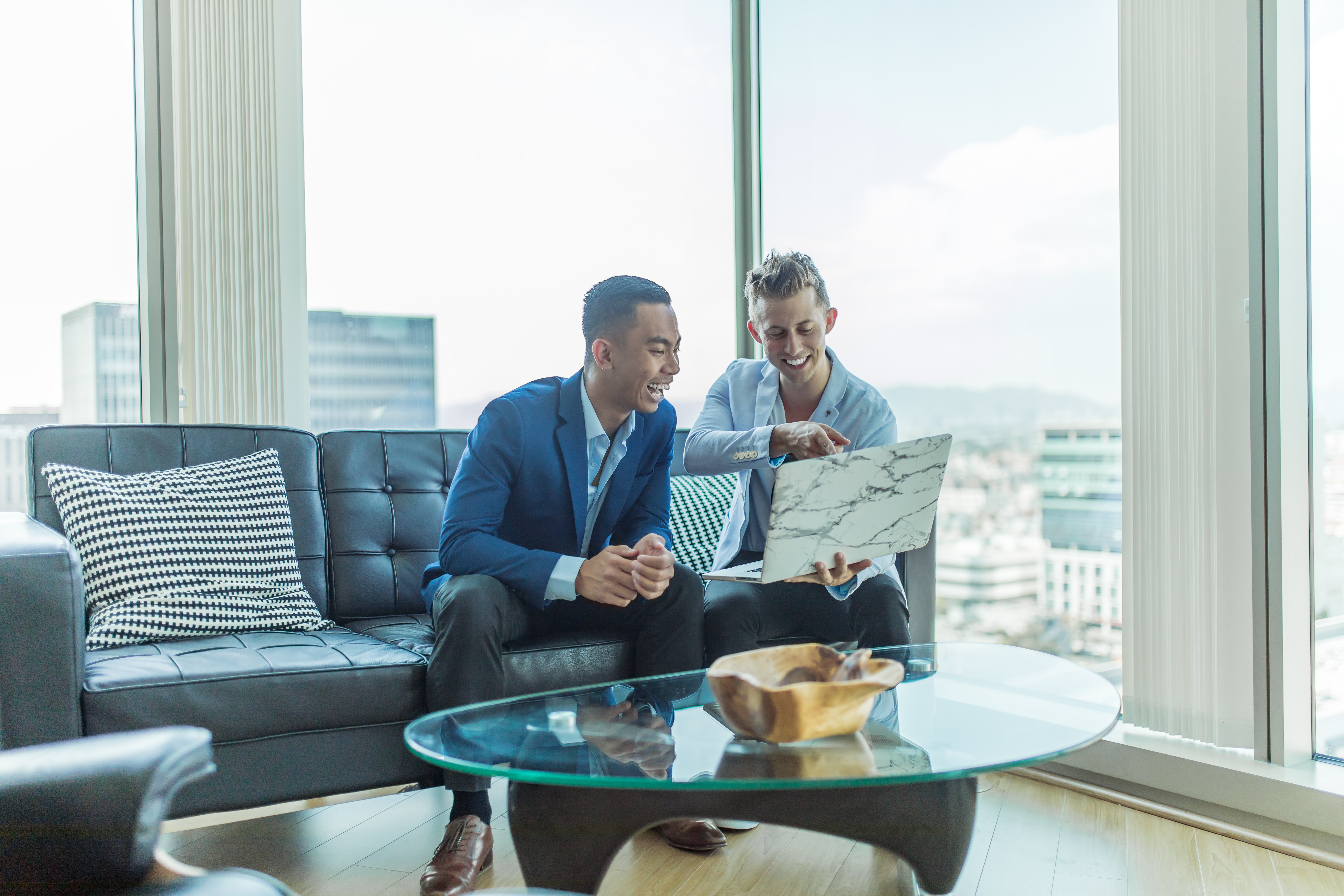 InstantBuy Offers New Revenue Stream
Bitcoin and the broader digital asset market provides many assurances, but access to them is one of their weakest. InstantBuy expands access to crypto by offering non-intrusive tools to website owners. InstantBuy offers a new revenue stream options for website owners. 
Most users are funneled into a handful of centralized exchanges to quickly buy/sell BTC or other leading digital assets. However, these exchanges often require onerous KYC/AML processes and a bank account — two characteristics not widely available in many regions of the world. 
Capital controls, like the current situation in Lebanon, also curtail access to cryptocurrencies via government mandate. The only other semi-popular option is P2P exchanges. Although they have thin order books and complex user-interfaces. That's why boosting access to Bitcoin and other digital assets is one of the foremost initiatives by many in the industry. 
If and when the bulk of mainstream users come, they need to have direct, fast, and cheap access to cryptocurrencies. And prominent Bitcoin OTC firm, IBIS Brokers' latest InstantBuy feature is an intriguing step forward for opening up access to cryptocurrencies. 
A History of Access 
The crypto market's endeavors to broaden access to the world of uncensorable digital assets…