What Would You Buy for $2.4 Million?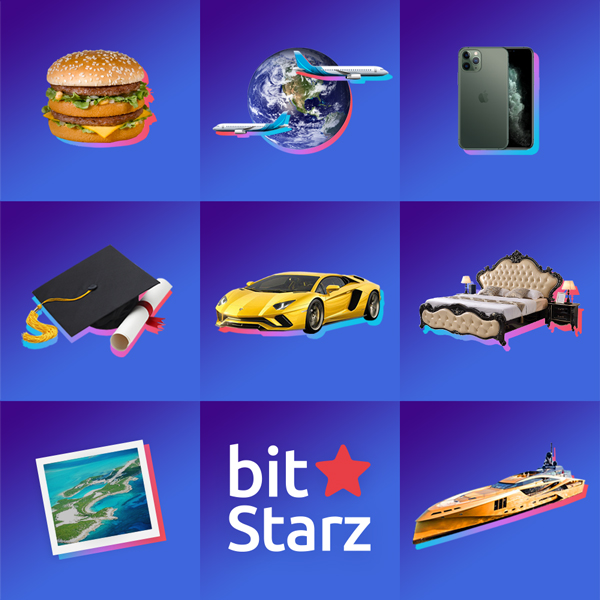 We've had our fair share of big wins at BitStarz, but nothing really comes close to the life-changing $2,458,064 single spin win on Azrabah Wishes last year. What's so awesome about this win too is that it was not a jackpot win, which means with a lot of luck, these type of big payouts can happen at any time.
Now $2.4 million is such a big amount that it's kinda hard to wrap your head around how much it actually is, or what to buy with it. But don't you worry, your friends at BitStarz are happy to help with a few ideas.
6 Lamborghini Aventadors
We were all big fans of the Fast and the Furious movies, but a Toyota Supra with neon lights isn't as cool now as it was 20 years ago. So how about a Lamborghini Aventador instead? Might not be practical taking the kids to soccer practice in it, but as they only cost about $393,695 each, there's plenty of money left for a lame family car. The other option is to let the kids ride their bikes to practice and buy 6 Lamborghini's, which would be our suggestion.
Harvard Education for 9 Students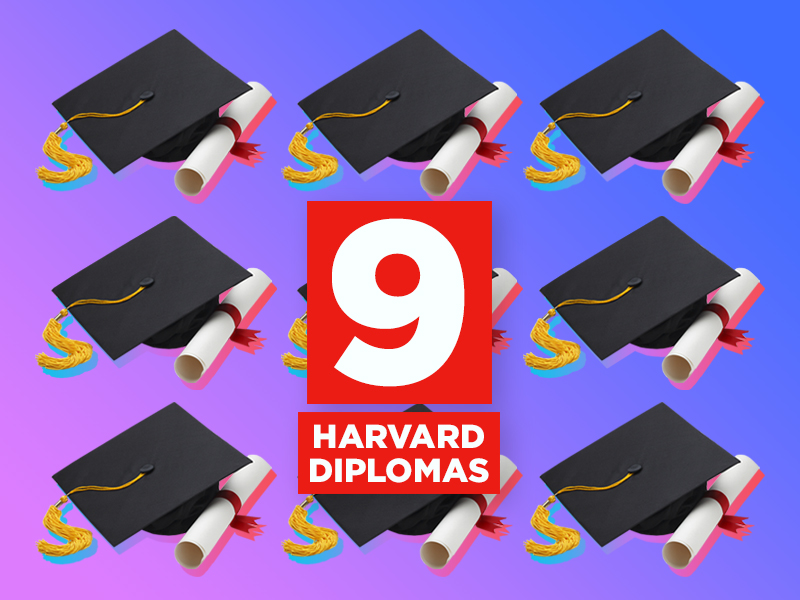 Formal education might have been important a decade back, but our graduate friends who work the deep-fryer at McDonalds beg to differ. With that said, if you wish to brag at the work party about your kids attending prestigious Harvard University, you can do so for the price of about $270,000 per kid for a 4-year degree. And if you think your kid will flunk out, don't worry, you have enough money for 32 more years.
463,785 Big Macs from McDonalds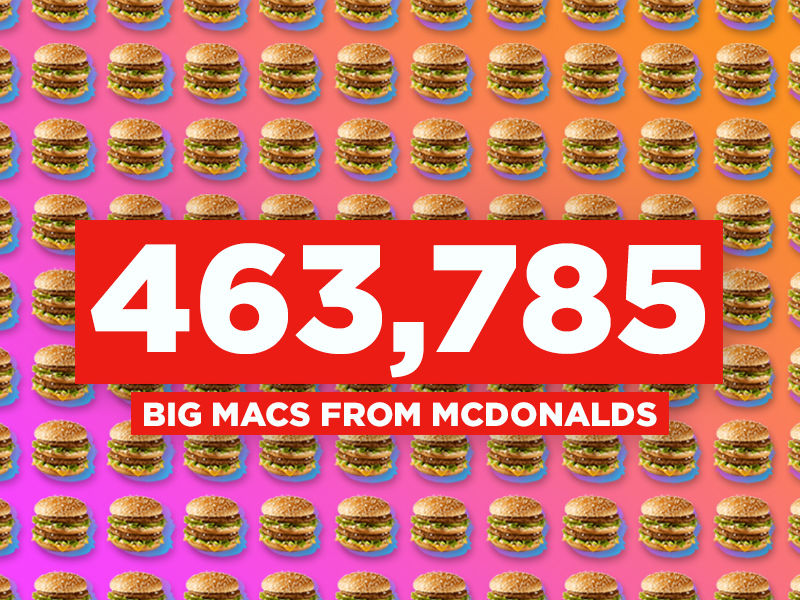 Don Gorske from Wisconsin currently holds the record for most Big Macs eaten, which is about 30,000. Here's your chance to kick his ass as you can use your $2.4 million to acquire 463,785 of these iconic burgers. If you wish to attempt this crazy stunt however, we recommend allocating a piece of your winnings to triple by-pass surgery. Just to be safe and all that.
2,460 iPhone 11 Pros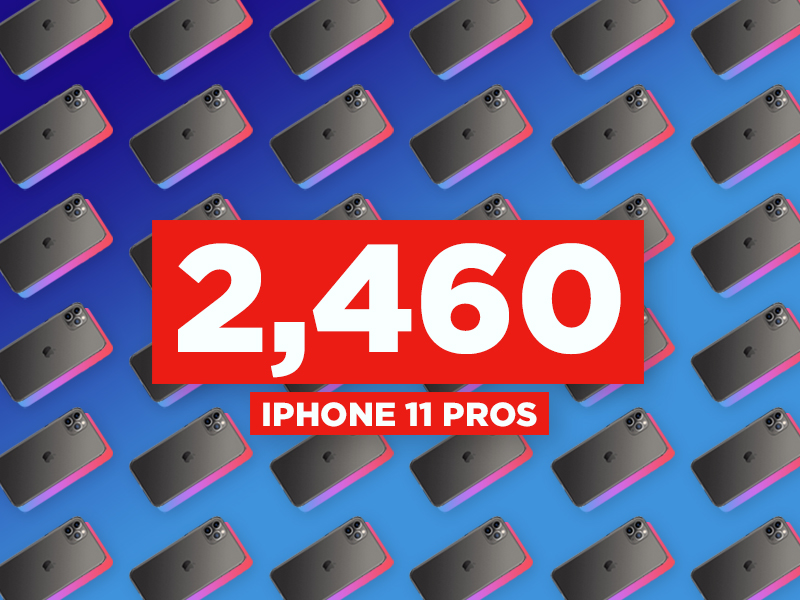 Now you might ask yourself, what the hell am I gonna do with 2,460 iPhone 11 Pros. To be fair, we're not really sure either. I guess you could use one as a doorstop, domino effect experiment or using it as bricks for the doghouse you most likely have to build and live in after being kicked out of the house by your wife for spending $2.4 million on iPhones.
49 Trips Around the World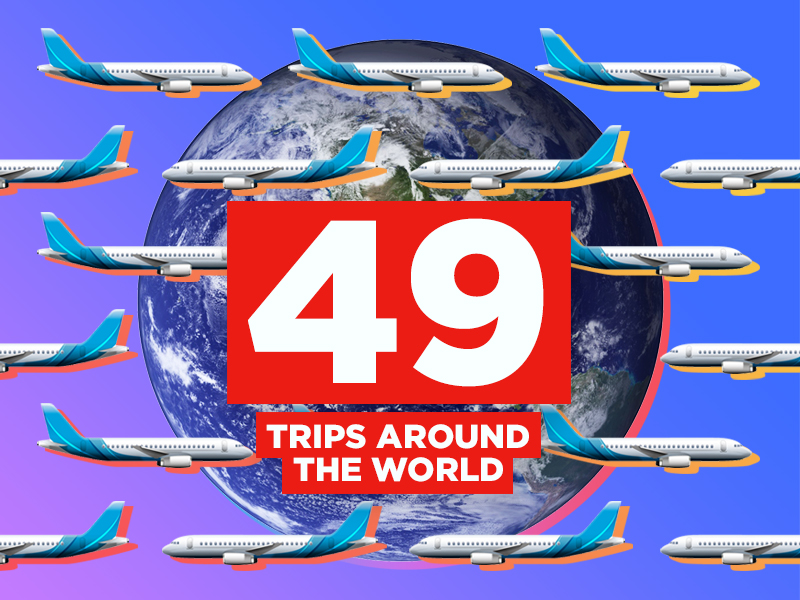 Back in the days, you could buy an unlimited first class ticket by American Airlines for 250,000 dollars (about 2 million dollars in today's value). They cancelled that promo pretty quickly, but don't worry, you can still make 49 trips around the world with a $2.4 million win. Imagine eating noodles in China one day and eating ice-pops with inuits in Canada a couple of days later. Endless possibilities!
Buy Your Very Own Carribean Island!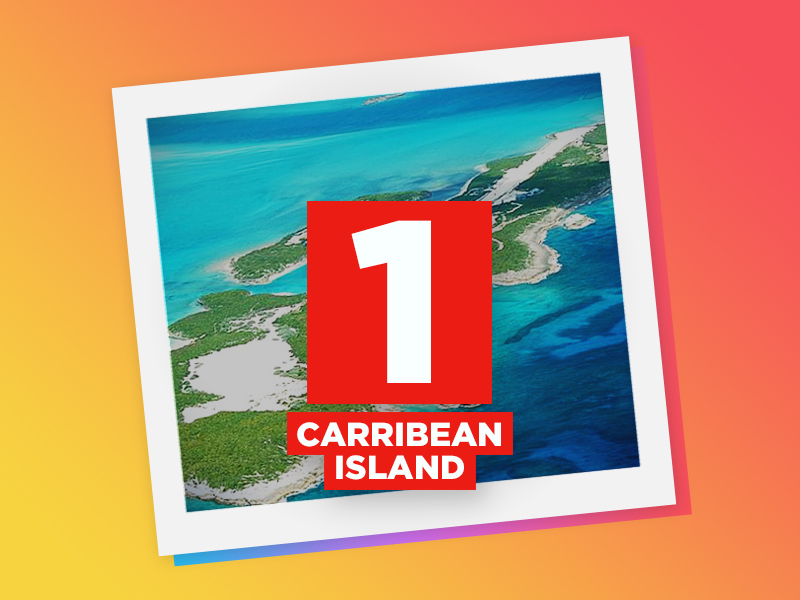 Richard Branson, The rich dude from Jurassic Park, heck, even Robinson Crosoe had his own damn island. So why shouldn't you? For about 2.4 million you're able to own Carribean Island with about 31 acres of land give or take. Actually, we've heard you can get away cheaper than that however, so you'll surely have some leftover cash for cheeseburgers and iPhones too. Choose wisely.
10 Weeks Aboard the Khalilah Superyacht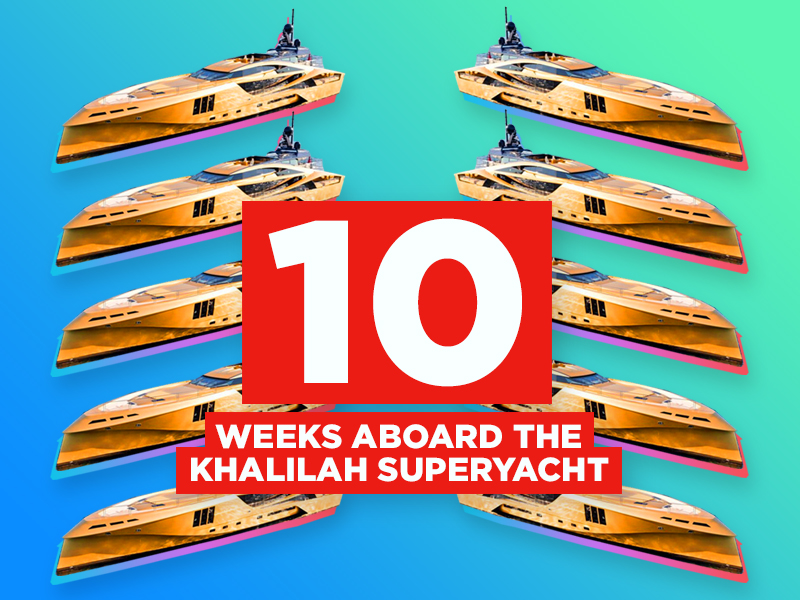 If your boating experience if limited to that run-down old row-boat from summer camp, you have the opportunity to step it up a notch with the Khalilah superyacht. Sure, it might cost $245,000 per week, but hey, you're a millionaire now! Use it for island hopping, snorkeling, or plow through the canals of Amsterdam (okay, maybe not).
24 Nights at the Palms Casino Resort Empathy Suite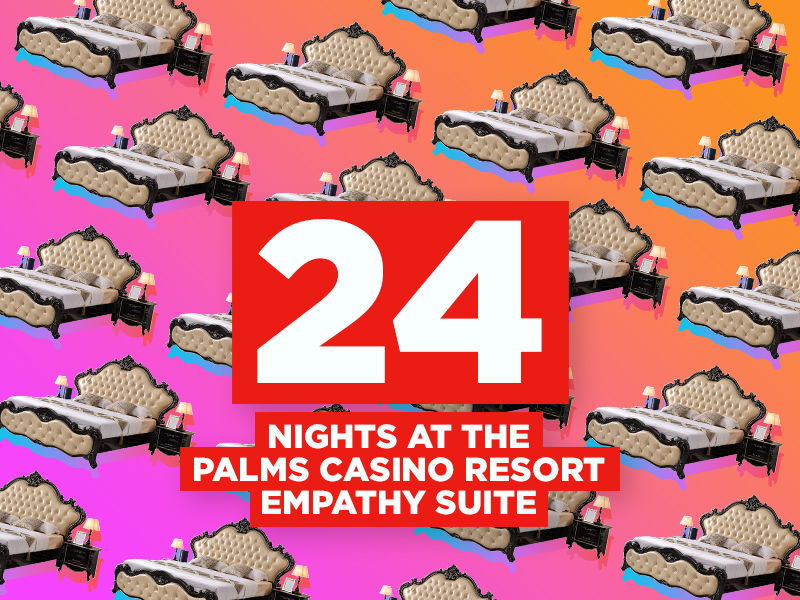 Known as the most expensive suite in the world, the Palms Casino Resort Empathy Suite offers everything you can imagine and a bit more. Besides everything you can imagine in terms of luxury you'll also get a 24-hour butler. We're not sure if he is the reason it's called the "Empathy Suite", but if you lose a shit-ton of money at the on-site Casino, you might need all the empathy in the world.
If you ask us however, $100,000 per night is just so ridiculous we doubt any luxury could justify that for a hotel suite. We'd rather get those Big Macs.
Rumor and speculation have it that our last big winner decided to head on a very long vacation around Europe, rather than taking our advice with some of these suggestions. $2.4 million is a crazy amount of money and we have no clue how we would handle coming into that sort of cash.
How would you spend that much money? Join BitStarz today and claim 5 BTC + 200 Free Spins
My Crypto Heroes Announces Issuance of MCH Governance Token


Tokyo, Japan, 24th November, 2020, // ChainWire //
My Crypto Heroes is happy to announce the issuance of MCH Coin as an incentive to players in the My Crypto Heroes ecosystem, aiming to allow them to craft a "User-oriented world". The MCH coin is available on Uniswap with a newly created pool with ETH. 
My Crypto Heroes is a blockchain-based game for PC and Mobile. It allows users to collect historic heroes and raise them for battle in a Crypto World. Officially released on November 30th, 2018, MCH has recorded the most transactions and daily active users than any other blockchain game in the world.
What is MCH Coin?
MCH Coin is being issued as an ERC-20 Standard Governance Token. The issuance began on November 9th, 2020, with 50 million tokens issued.
Of the funds issued, 40% are allocated to a pay for on-going development and as rewards for advisors and early investors. 10% are allocated to marketing and the growth of the ecosystem, and 50% are allocated to the community. The Distribution Ratio of the MCH Coin is subject to change via a governance decision.
The MCH coin will be used as a voting right as part of the ecosystem's governance, with 1 coin being 1 vote. It will also be used for in-game utilities and payments. Additional information can be found here:
https://medium.com/mycryptoheroes/new-ecosystem-with-mchcoin-en-a6a82494894f
During December 2020 the first governance…
Rewards Platform StormX Offers 50% Crypto Cashback Bonus for Thanksgiving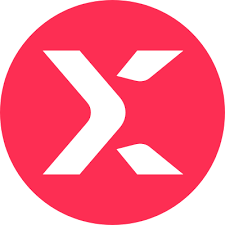 Singapore, Singapore, 23rd November, 2020, // ChainWire //
Blockchain-based rewards platform StormX has released a seasonal promotion for its award-winning Crypto Cash Back App. The promotion will allow app users to earn a 50% bonus on top of their cashback between Thanksgiving Day and Cyber Monday (November 26-30).
StormX has also introduced a brand-new staking service, allowing users to earn an additional 50% per year when they stake STMX tokens. The native ERC20 token of the StormX ecosystem, STMX has a total supply of 10 billion and is available to trade at many of the world's top exchanges, including Binance and Bittrex.
"With Bitcoin's price approaching its all-time high, interest in cryptocurrencies has renewed, though some people believe it's now too expensive to buy in," said StormX CEO and Co-Founder Simon Yu. "What we have done is create an easy way for such individuals to accumulate bitcoin, ethereum and other cryptocurrencies via everyday shopping.
"We're also excited to provide users with the ability to earn greater rewards simply by staking their tokens."
Since the StormX mobile app launched its Shop feature with over 700 stores in February 2020, some 400,000 unique users have been added to the rewards platform. StormX has also witnessed over 50% month-on-month growth for sales. The app is available for download on the App and Google Play Stores, and can be downloaded as a browser add-on from the Chrome Web…
3 Reasons Why Liquidity Dividends Protocol (LID) Will Be a Huge Winner
Since 2017, cryptocurrency has experienced both the crazy highs and the crazy lows with fortunes being made and lost overnight.  That volatility is one of the main reasons why cryptocurrency has been relatively slow to gain mass adoption.  In addition to volatility, another concern for many is the lack of security and regulation in the market.  This can be seen through the countless exchange hacks and rug pulls that seem to occur on a weekly basis.  In order for cryptocurrency to move into the next stage of maturity and bring on mass adoption, investors and users will need to feel secure knowing that their funds are safe.  One promising organization that may have the perfect solution is Liquidity Dividends Protocol (LID).
What is Liquidity Dividends Protocol?
Liquidity Dividends Protocol is an up and coming organization that provides locked liquidity services to cryptocurrency projects that launch their offerings through ERC-20 tokens.  It lets non-custodial pre-sales lock liquidity of a token in a trustless manner through Uniswap.  This locking process will prevent every investor's worst nightmare of seeing their hard-earned money disappear through "rug pull" scams that are designed to remove liquidity out of DeFi projects.
This year has seen an explosion of interest in Uniswap and DeFi projects.  Many investors have generated enormous returns on investments, but many have experienced the pain of being duped.  Below are three reasons why LID Protocol is poised to be a massive winner in…