3 Altcoin Turkeys Being Served for Thanksgiving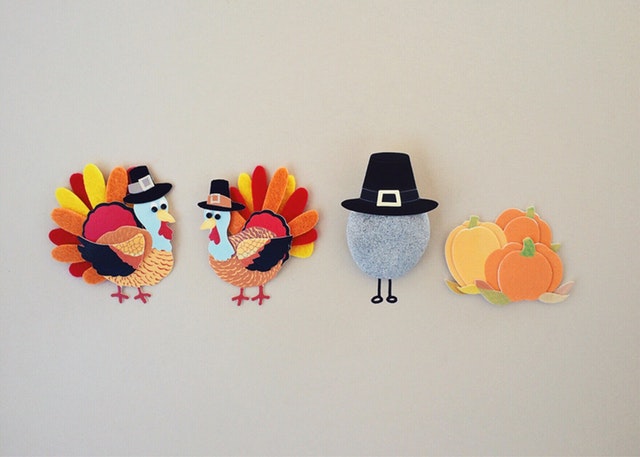 Happy Thanksgiving everyone. Can you believe the holidays are here again? It seems like just yesterday we were readying for the great altcoin bull run of 2017. Last year around this time, Bitcoin (BTC) became a household name as futures contracts permeated the chat rooms on our social media sites. Everyone around the water cooler was discussing their new investments as the topic of cryptocurrency went mainstream. A lot has happened since then. And while many of us are still waiting for our initial investments to catch a break, new and exciting crypto-choices are presenting themselves to a savvier public.
Unfortunately, many newcomers to this wild-west of markets will get caught off guard as their investments are stripped of their packaging and the product behind the fanciful wrapping reveals a lump of crypto-coal. Like a child saddened by yet another pair of socks left under the Christmas tree, investors without experience in the cryptocurrency arena may be disenchanted with their top-picks after the hype that brought them to the table wears thin.
So as the US readies to feast with their loved ones during a well deserved holiday break, it may be a great time for all of us to look a little deeper into our crypto-investments and shake out the poor performers before the new year. After all, none of us want to get caught holding the bag for an overvalued company during the next bull run. So put down the eggnog for a minute and open up your wallets as we explore three turkeys that might just ruin your holiday spirit!
The first turkey on my shortlist of under-achievers this year is Vechain, whose token (VET) sits at just under US $.01 as I write this words. I never have been a fan of sensor tech, but this overcooked bird keeps sinking further as it's mainnet fails to impress a new investor class.
Vechain has introduced a dual token system recently, though Vechain Thor (VTHO) cannot yet be traded on Binance. Like NEO and the GAS that users are rewarded with for hodling the NEO token, Vechain Thor is rewarded to the bagholders of the VET token. Vechain is down from highs reaching over US $8.00 under the VEN token in early in 2018.
Next on my list of stuffed birds to avoid as we ready for 2019 is ETHLend (LEND). ETHLend (LEND) started the year as an altcoin favorite of mine. Attempting to disrupt traditional banking with peer-to-peer loans based on an expanding list of ERC-20 coins, Ethlend (LEND) stood out from the pack with this interesting and lucrative concept. The dApp developed by the Ethlend (LEND) team failed to excite investors however, and adoption slowed as the market sank.
While this token showed potential at the end of 2017, the current move out of the ERC-20 market will likely intensify in the near future. And as Ethereum killer platforms make headway, Ethlend (LEND) may get caught in a negative feedback loop of their own creation. Ethlend (LEND) now sits at US $.01, down from its high of over US $.40 in January of this year.
Finally, (and I may catch some flack for this one) a top 5 crypto-turkey I am personally avoiding this year is Bitcoin Cash (in any of its derivative forms). Having caused a crypto-panic recently with its hardfork, the resulting fight between awkwardly named products leaves new investors with a difficult choice. BCHABC and BCHSV are now caught in all out brawl being played out on your favorite exchange. The result will likely be a product somewhat less popular than the original Bitcoin Cash (BCH) could have become without the infighting and disruption of the current hard fork.
What will new investors think about the newest Bitcoin Cash derivatives? I'm not sure they will think much about it at all, as more attractive currencies make their way into the forefront of their minds and wallets!
Whatever coins you choose to invest in with your hard-earned fiat is up to you! And luckily, most of the coins available on your favorite exchange have a great chance of making you some gains in the next bull run. Some, however, will need some extra gravy to remain palatable. While the crypto-turkey's presented here may have been fine holds in the past, the new year will bring new challenges to be solved and new products to catch our eye. Relying on yester-year's investments might not make as much sense as we once believed. And as we get ready to celebrate our holidays over a fine assortment of fantastic foods, it's a great time for investors to watch their wallets, before being stuffed!
Follow me, Micah C. Miracle as we blast off into a new year! You can also catch me on You-Tube!
For real-time trade alerts and a daily breakdown of the crypto markets, sign up for Elite membership!
Disclaimer: This article should not be taken as, and is not intended to provide, investment advice. Global Coin Report and/or its affiliates, employees, writers, and subcontractors are cryptocurrency investors and from time to time may or may not have holdings in some of the coins or tokens they cover. Please conduct your own thorough research before investing in any cryptocurrency and read our full disclaimer.
Image courtesy of Pexels
Is there a Real Value to Binance Coin (BNB)?
Binance Coin (BNB) is one of the most interesting cryptocurrencies at the market right now. The coin was developed by the largest crypto exchange by trading volume in the world, and it only works within the exchange's ecosystem. However, it still managed to achieve what many believed was impossible — it stopped following Bitcoin's lead, and it started carving its own path.
At the very least, the coin is highly intriguing, but does it hold real value? This is a question that many in the crypto community have been asking for a while now, uncertain whether BNB is a worthy investment or not.
What gives BNB its value?
Binance Coin cannot be used for purchasing goods and services, like Bitcoin. It currently does not fuel a development platform like Ethereum. It cannot even be used as XRP for sending international payments. However, the coin had still managed to triple its price in the last three months and to surge when most other cryptocurrencies were seeing losses due to the last remnants of the crypto winter.
BNB managed to achieve all of this because of its use cases within Binance, but also because of its future potential. First of all, Binance is the largest crypto exchange in the world, with millions of customers, most of which use the exchange on a daily basis.
This means that the exchange inspires…
Top 3 Reasons To HODL Binance Coin (BNB)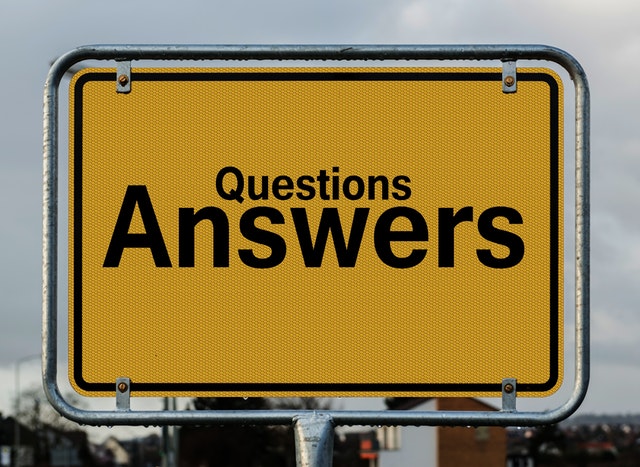 After 2018 crypto winter began, everyone involved with cryptocurrencies experienced quite a difficult period. The prices were down, weak projects started failing, and even the strong ones appeared to be in more trouble than they could face. The year was especially difficult for HODLers, as they expected that the coins' prices would continue to skyrocket. Instead, they lost a fortune, not even knowing if the prices will ever start returning to their former heights.
These days, things do not seem so bad anymore. The prices are still down, most of the coins are still at their newly-found bottoms, but smaller bull runs are improving the situation, while a massive one still remains somewhere in the future, at least according to optimists.
However, among the coins in the vast and diverse crypto market, one token stands out. Binance Coin is not exactly a typical cryptocurrency, and for many reasons. The biggest one is that it is one of the few tokens out there that does not follow Bitcoin's lead, at least not anymore. Whether that will change in the future remains to be seen, but for now, BNB appears to be going its own way, carving its own path through the crypto market.
Its price has increased by several hundred percents since the year began, and for now, it continues to grow. As such, it is perhaps more worthy…
Why Binance Could Become The First Centralized Company To Achieve Total Decentralization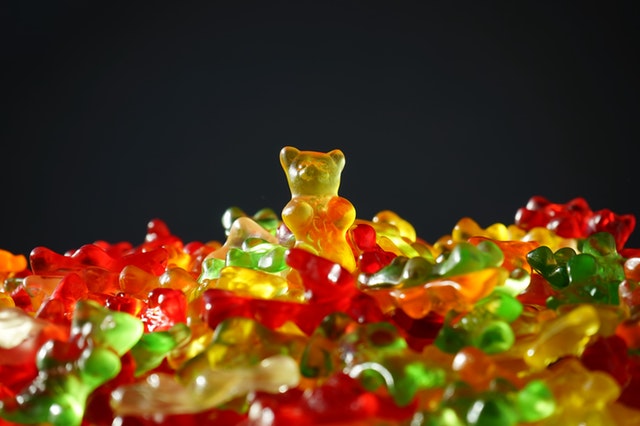 At this point, pretty much everyone who knows anything about cryptocurrencies knows that they are based on the concept of decentralization. The same is true for the blockchain technology. While there are some exceptions, such as certain stablecoins, most digital coins follow this principle.
This means that these coins, as well as their network, have no central authority, no single entity that would make choices and decisions that would impact others. However, while most coins managed to achieve this through different complex mechanisms and algorithms — one aspect of crypto trading still remains heavily centralized. We are, of course, talking about crypto exchanges.
Centralization of crypto exchanges
Most of the largest crypto exchanges out there are designed as companies, rather than community-operated platforms. The exchanges have their employees who designed them and developed special tools. They act as customer support, developers, innovators, and alike.
They also get to decide which coins will be listed and which are too weak, uncertain, or not fit to be found on the list. Exchanges are also responsible for keeping the traders' and investors' funds safe, which is why they typically develop their own wallets. As such, they are often targeted by hackers, as the coins are stored in an exchange wallet, waiting to be withdrawn, sold, or converted into different currencies.
This makes them extremely unsafe, and investors and traders are always…